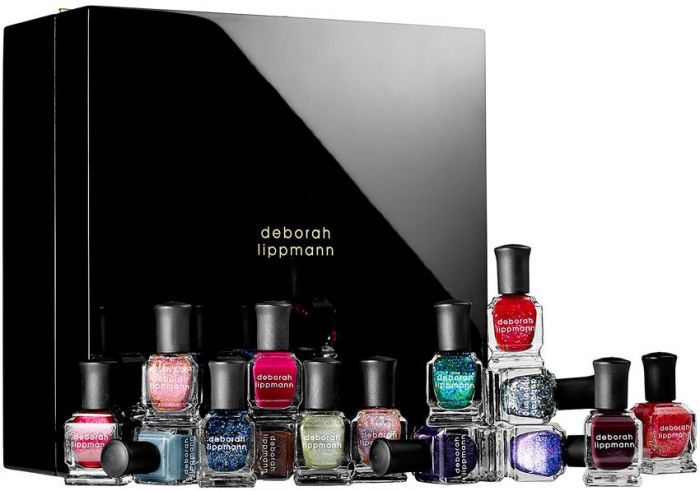 Photo Courtesy of Sephora
Ah it's that time of year—when we suddenly can't find a thing for anyone, but our personal wish lists are filling up faster than the space under the Christmas tree. No? Just us? Well, we found another beauty product that we're dying to snag for ourselves our dear friends this holiday season. To celebrate Deborah Lippmann's 15th anniversary, the brand is releasing a special-edition gift set that features 15 sample size polishes that tell the story of the company from their earliest colors to latest collections. The mini-lacquers are housed in a black music box that plays Until Your Dreams Come True, sang by Lippmann herself. The celebrity manicurist, jazz singer and entrepreneur hopes the box will serve as a reminder to aim high and never give up on your dreams.
The set includes: Come Fly with Me (cream), The Climb (cream), I Will Survive (shimmer), My Coloring Book (cream), We Are Family (cream), Daydream Believer (glitter), Pure Imagination (glitter), 1999 (glitter), Love Will Leave a Mark (cream), I Dreamed a Dream (shimmer), Hey Jude (glitter), Magic to Do (glitter), Looks Like We Made It (glitter), Land of Make Believe (glitter) and A Hard Day's Night (glitter). They're five free and perfect for mani lovers who love to experiment with color, texture, finish and nail art like we do. In fact—we're probably going to need to order two.