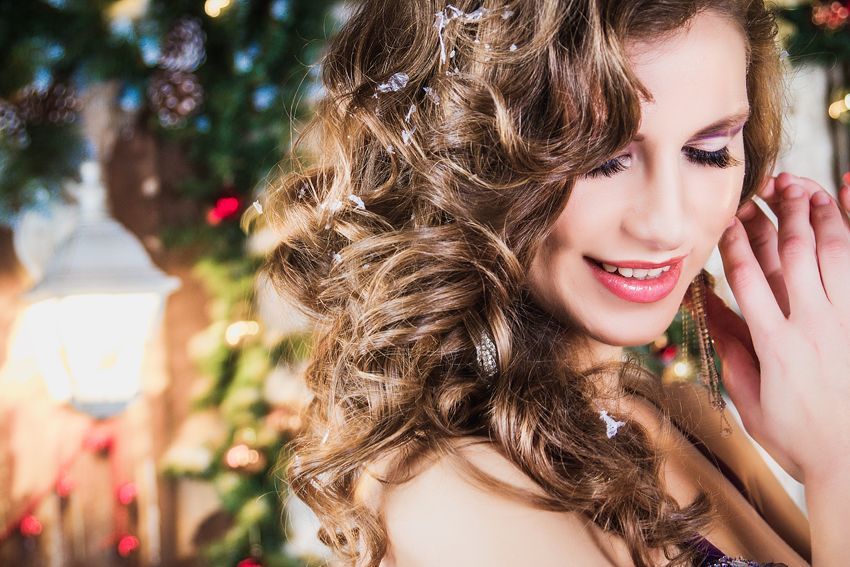 Photo Courtesy of Shutterstock
One of our favorite things about the season—aside from the dazzling parties and stolen kisses under the mistletoe—is the gifts. We love giving and we love receiving. Even when great aunt Mildred gives you the same $10 Talbots gift card every year, it's sort of sweet, no? For some of our more style-savvy friends and family, we'll be wrapping up one of our favorite gifts of the season—holiday-edition makeup. Sure we love a killer lip color or doe-eyed mascara year-round, but during the holidays brands are filled will limited-edition colors, glittering packaging and special sets that we can never get again. We searched through some of our favorite brands to find the best holiday makeup to give (or get) this season.
Photo Courtesy of MAC
MAC
These guys always seem to get it right, from collaborations to their must-have holiday sets. This year the holiday line includes Heirloom, Keepsakes and Objects of Affection collections that ranges from nail lacquer to loose glitter, in sparkling little boxes and compacts that are perfect for the season. With embossed cameos, pearl edging and heavy dustings of glitter, the packaging is clearly meant for the holidays, but honestly we could see these on our vanities all year long. Our favorite pieces are the plum eyes Keepsakes and Objects of Affection pigment and glitter set—plus they wear beautifully together! Available at MAC Cosmetics and priced from $35-$59.
Photo Courtesy of Rouge Bunny Rouge
Rouge Bunny Rouge
British brand Rouge Bunny Rouge has some of the most beautiful packaging we've ever seen. For their first limited-edition palette, Raw Garden in Chronos, they're combining five new metallic hues in an interchangeable black lacquer case. While the set includes exclusive champagne, rose, bronze, gunmetal and blue shades, we love that it can be used to store new refillable discs once your limited-edition colors are out. Rouge Bunny Rouge is available online and priced from €17- €59 (approx. $21-$73).
Photo Courtesy of Paul & Joe
Paul & Joe
If Rouge Bunny Rouge has the most beautiful packaging, Paul & Joe easily wins for most adorable. Both the exterior and interior of each piece is so sweet we hardly want to put a brush to it. Their limited-edition holiday collection consists of several sets, fragrances, eye liners, pressed powders and lip glosses. Standouts from the holiday collection include Twinkle, Twinkle Little Star Pressed Powder and the Little Star set with colors for lips, cheeks and eyes. Paul & Joe is available at Beauty Habit and priced from $15-$56.
Photo Courtesy of Guerlain
Guerlain
Some of our favorite beauty products come from the French beauty brand Guerlain, so we'll likely be snatching up two of the holiday sets—one to give and one to keep. This season their Christmas collection is wrapped up into a few neat pieces that include the Petrouchka Eye & Blush Palette, the Météorites Perles d'Etoile Holiday edition powder and the KissKiss Holiday Set. Our must-have is the Météorites Perles d'Etoile pearls that are a cult favorite and come in a golden embossed case topped with the Coque d'Or bow. Guerlain is available at Neiman Marcus and priced from $58-$90.
Photo Courtesy of Dior
Dior
Leave it to Dior to create limited-edition pieces that are perfect all year. The Golden Shock holiday collection includes eye shadow palettes, lipsticks, nail lacquer, gloss and pressed powder, but we're going to stock up on a few pieces of our favorites like the gold leaf topcoat and the dual lipsticks that encase one shade with two finishes—matte and iridescent. Packaged in sleek, rounded gold, the collection is holiday ready and would look right at home under the tree. The Golden Shock collection is available at Dior and priced from $28-$80.