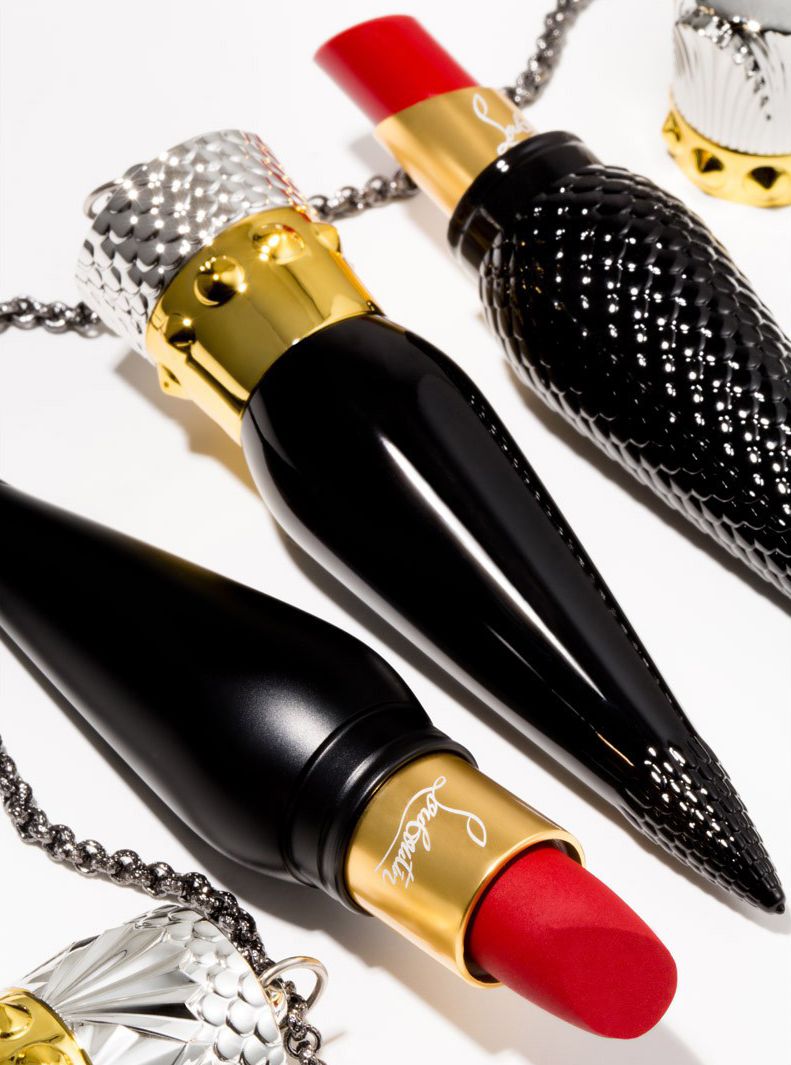 Photo Credit: Christian Louboutin
When Christian Louboutin released his lipstick collection back in August, we knew it was going to top our Christmas wish list this season. What we didn't know was the designer was going to release a special-edition gift set just in time for the holidays. Can you say stocking stuffer? The new Rouge Louboutin Limited-Edition collection includes the iconic Louboutin red in three finishes: silky satin, velvet matte, and sheer voile. And just like the original lipsticks, the bullets are housed in black, gold and silver finishes that can be worn like a pendant around the neck—a gunmetal chain is even included in the set.
"I wanted to work with the idea of jewelry for the next chapter in the red line," Louboutin said of the collection. "Not only can a woman wear one of my Rouge Louboutin Lip Colors on her lips, but she will be able to adorn herself with this necklace." When the lipsticks aren't being worn, they can be stored in their individual silk carrying pouches included in the coffret.