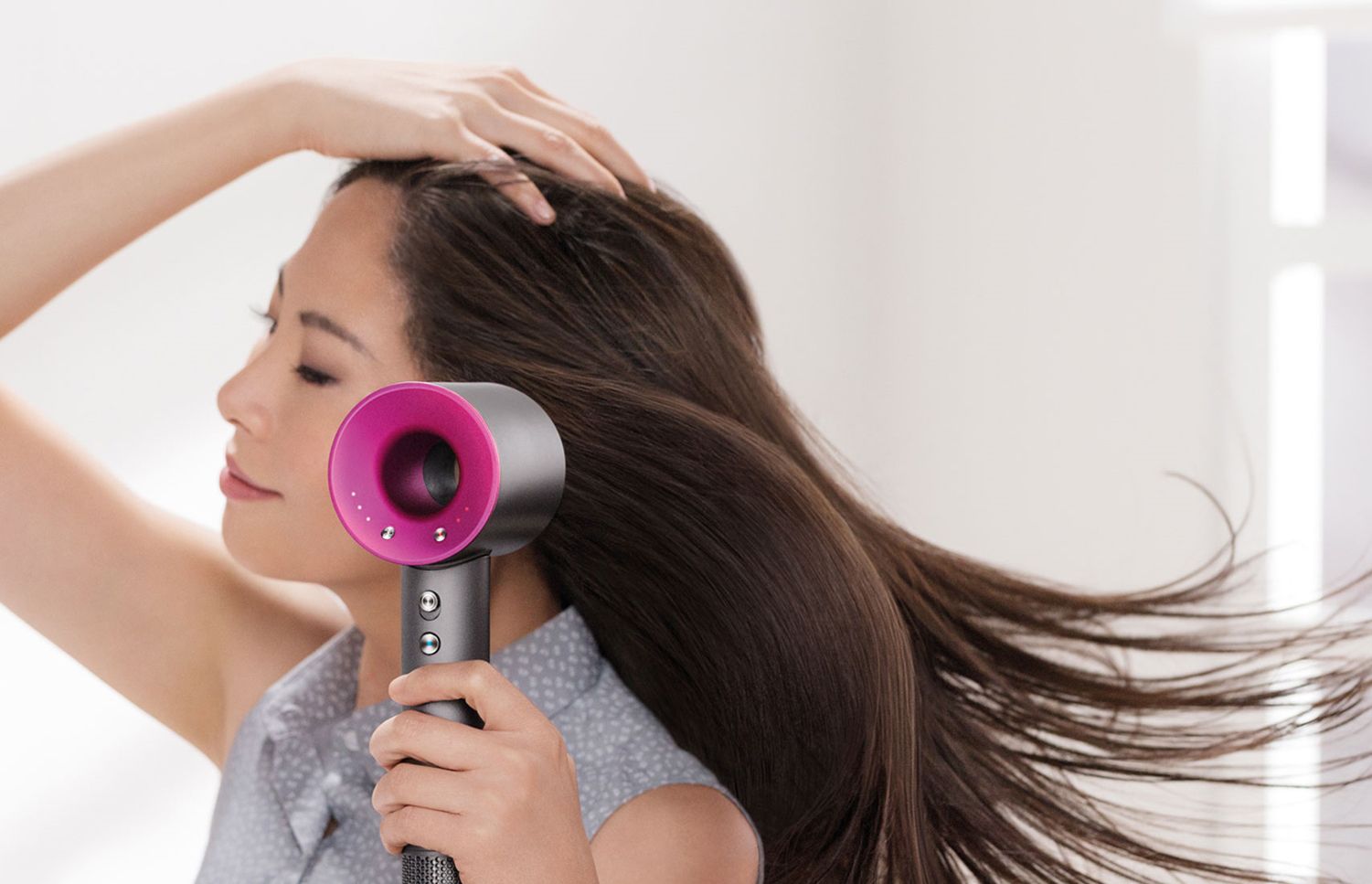 Photos Credit: Dyson
Yesterday in Tokyo, Dyson unveiled the new Supersonic, a hollow-barreled, pink and black hairdryer that will likely be on every beauty maven's wish list by Christmas. In typical fashion, the company most noted for their innovative air tech has delivered what looks like a device straight out of a science-fiction novel, but those familiar with the vacuum maker know it's no work of fantasy. It took Dyson four years, £50 million (approx. USD $72.7 million) in research, over 100 patents and over 600 prototypes to perfect.
Of course this begs the question: did we need a revolution in hair dryer technology? "There has been zero innovation in this market for over 60 years," Sir James Dyson founder and CEO told the New York Times. "Millions of people use contraptions daily that are hideously inefficient, waste their time and are causing them long-term damage. We realized that we could — and should — sort this situation out." His answer is the Supersonic, a hair dryer that deals with the one thing we didn't even realize we hated about our beauty tool: the noise.
The Supersonic is essentially noiseless and after 7,000 acoustic tests and adjustments, the sound was pushed to a frequency that's ultrasonic (hence the name) and inaudible to the human ear. The motor is encased within the handle to fix the "dumbbell-effect" which can cause arms to ache, and the total weight comes in at under a pound. It's this smaller, 13-blade motor that allows the dryer to put out air at a higher velocity without impacting pressure which contributes to overheating, and over time, damaged hair. In addition to low, but effective temperatures, the dryer comes with magnetic, heatproof attachments (two smoothing nozzles and a diffuser) and heat sensors to prevent heat damage.
The Supersonic has just been released in Japan, but the western market will have to wait until September to get their hands on one. Dyson has teamed with celebrity stylist Jen Atkin (whose client list includes the notable locks of Katy Perry, Kim Kardashian and Jessica Alba) to release a series of online tutorials following the American debut. The dryer will be available at Sephora and will be priced at $399.