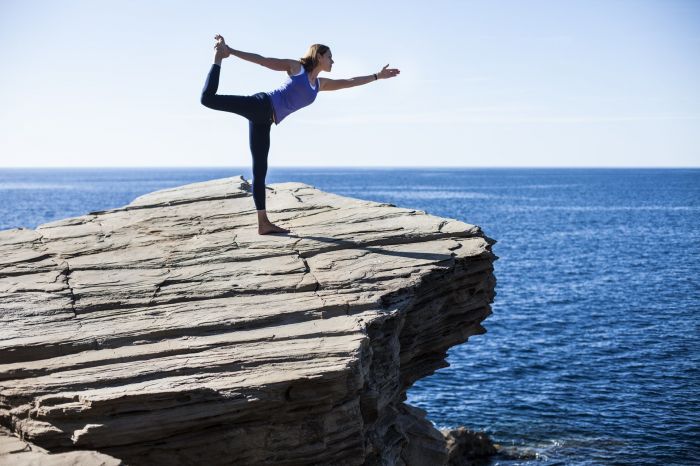 All Images credit Yoga Rosa Retreats
Sometimes we just need to stop and give our body a break. Stress, unhealthy eating , and lack of exercise wear us down, deteriorate our immune system until this neglect ultimately ends in illness. In Ibiza, an island known for decadence and wild living, is a place that is the antithesis of all of that. YogaRosa is a refuge of restorative healing for the mind, body and spirit.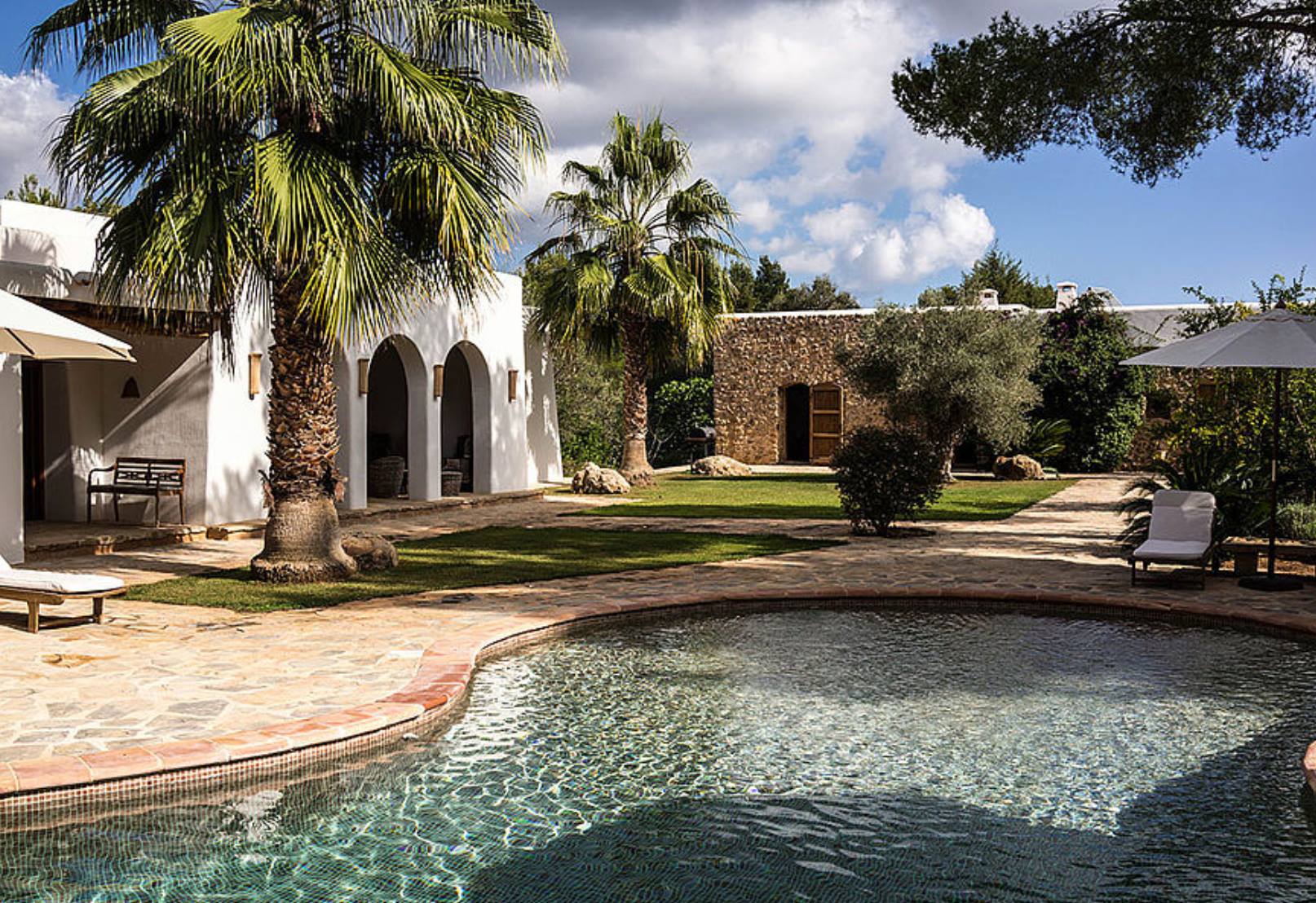 Ibiza is an island with a reputation of overindulgence and perhaps a bit of debauchery. However, those who really come to know the island, understand that it is much more than that. It is a large island with undeveloped areas that with beautiful mountains, scrub land, farms and miles and miles of coves and shoreline facing of cerulean blue seas of the Mediterranean Sea. Ibiza, much like Bali, is also known as a spiritual place with palatable and peaceful energy.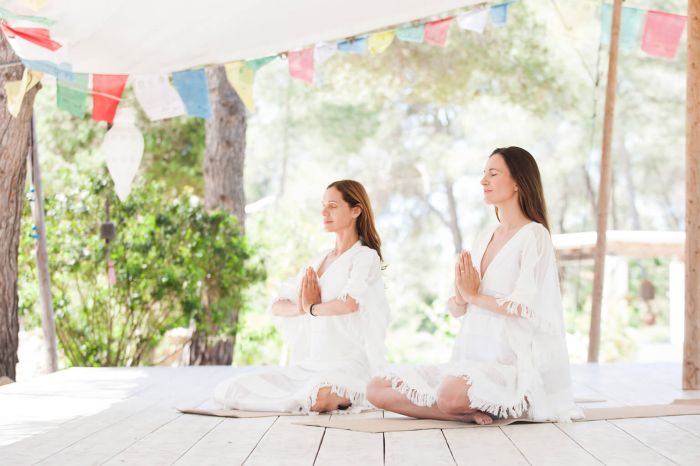 YogaRosa is a Yoga Therapy Retreat as well as a spiritual and wellness sanctuary. It is located on 4 acres in a rustic finca in the rural center of the island, miles away from the nearest techno beach party. The air is fresh and clean and, in fact, the only sounds that you'll hear are the music of chirping birds and the rustling of trees.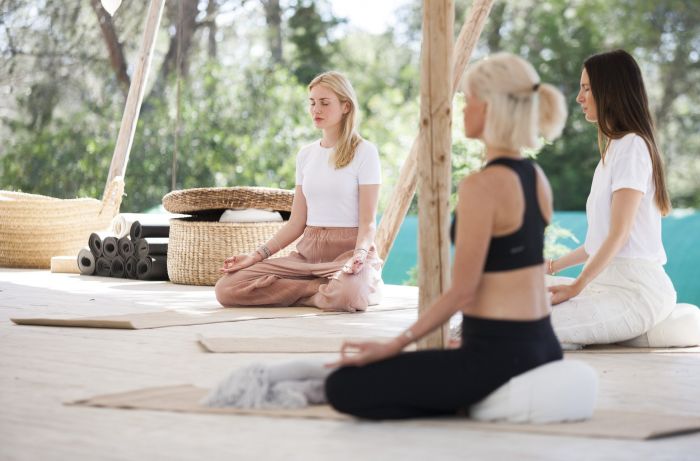 At the retreat you'll see all types of guests. There are mothers and daughters as a way to bond away from it all, couples looking to reconnect, friends who share the same goal of holistic wellness. Most however are solo travelers seeking to find peace away from their hectic life, others are suffering with chronic pain and looking for remedy while others are seeking to grow in their yoga knowledge. Of those, many are repeat guests who return because of their love for Rosa but also for the change that the retreat has made in their lives.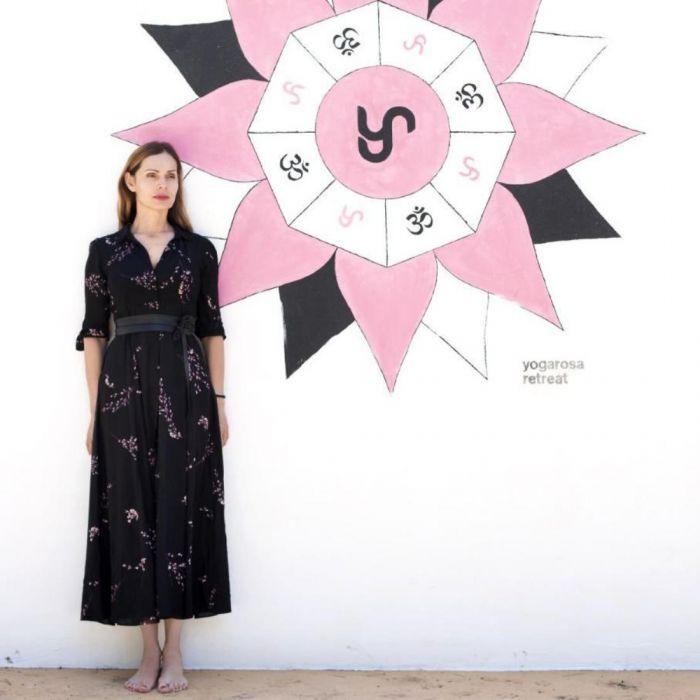 One cannot help but be captivated by the retreat's Austrian-born yoga therapy teacher, Rosa. She has a mystical presence that captivates upon the first encounter and exudes a calming zen-like aura. Her spiritual strength comes from a source of darkness that she overcame and is now the basis for her strength and healing prowess. Several years ago, she was living in Mallorca when she was in a horrible car accident. The accident left her in a coma for a few days as well as crippled her body. That pivotal incident sent her on a spiritual journey to not only heal her body but for deeper understanding of herself and her lifeforce. With her chronic back pain, against the advice of her doctors, she began to practice yoga. Rosa's journey of discovery brought her to India and to her master Mahendra Pardeshi from who she credits for her healing knowledge. She continues to learn and grow in her practice and returns to India often to grown in her knowledge.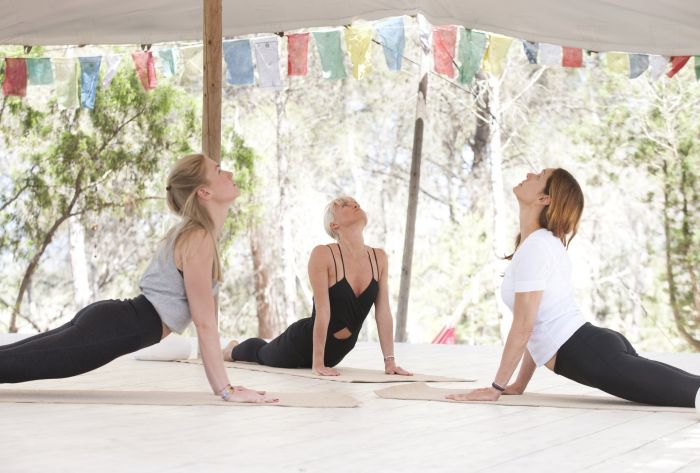 First and foremost, YogaRosa is a therapeutic yoga experience created to detox mental and spiritual clutter as well as to restore physical wellness. The focus here is on therapeutic yoga based on what she learned while practicing at different ashrams with her teacher in India. She combines this with her knowledge of anatomy to help others on their journey of healing, toning or dealing with pain. As the classes are quite small, she is able to give one on one attention encouragement and support.
The yoga classes take place on a large wood yoga deck immersed surrounded by the pine trees and the beautiful natural setting. Classes begin with gentle stretching and breathing exercises and then go more intense asanas. The wonderful thing about the yoga sessions is that clients can go at their own pace and let their bodies determine when they continue or stop. No matter what the level of the client from beginner to advanced, they all leave with what their bodies require. Most come for a week while others stay for three night and yet others for a few weeks.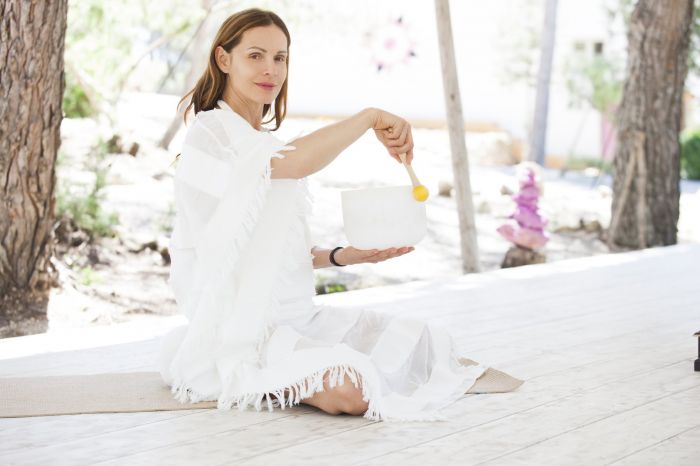 In the afternoon, the focus in Pranayama which is about breathing techniques, relaxation, meditation. These techniques allow the body to regenerate, experience a higher level of energy and affect our mental and emotional state. It takes place in a round yurt with incense smoke wafting through the air. Part of this healing experience is the use of a crystal sound bowl to generate sound vibrations to impact the organs and tissues and to foster emotional healing.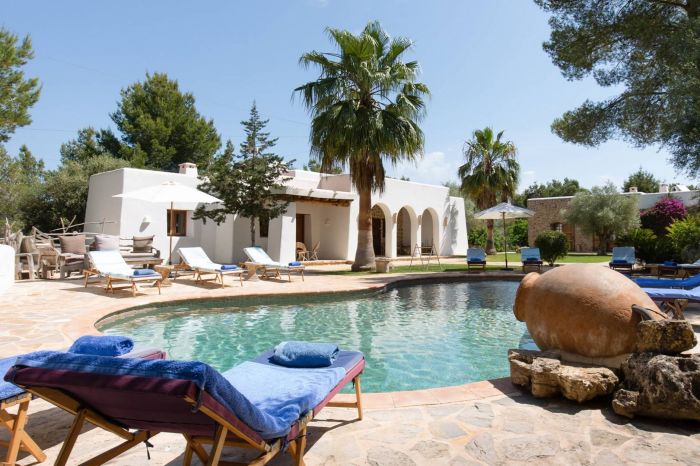 The stay at Yoga Rosa is simple yet stylish. The main building is the typical Ibiza style with white plaster surfaces and inside is rustic and bohemian chic, well decorated with lovely artwork from local painters. There are only nine comfortably furnished rooms so there's never more than 20 people there even when completely full.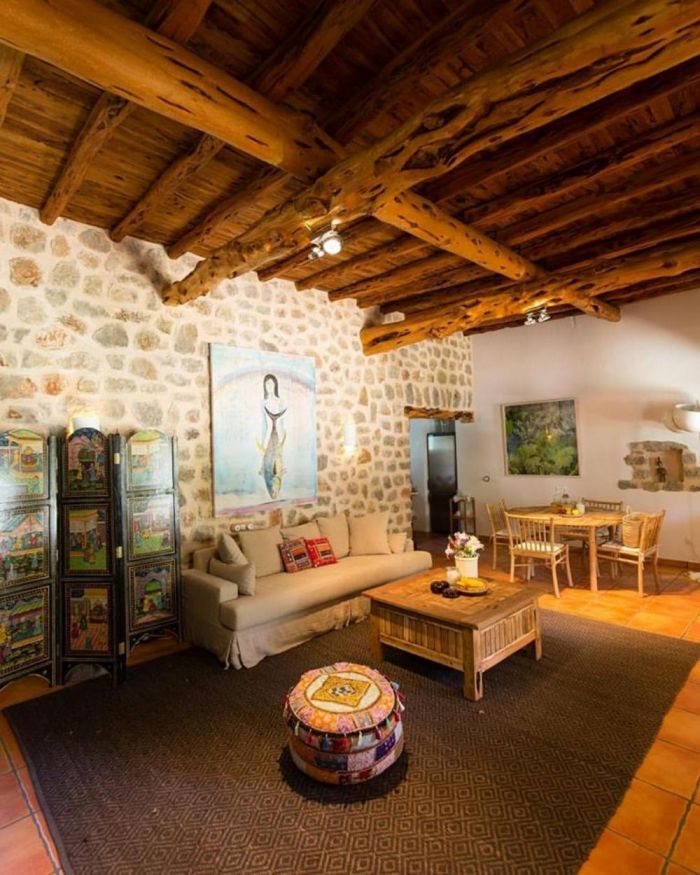 Outdoors there are two lovely pools (one fresh water and one salt) , plenty of areas to take in the sun or day beds and sitting areas to chat with new friends or places to find solace.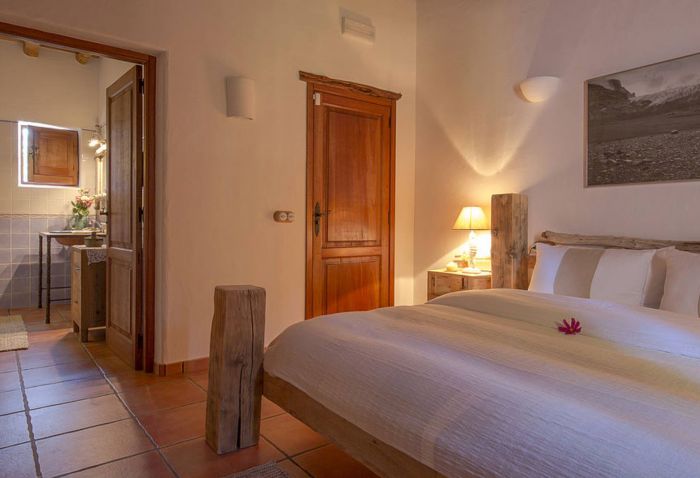 The dining experiences is not your typical bland and boring tofu and grapenuts. In fact, it is completely the opposite, so much so one forgets that the food is actually good for them. Each day after the morning's yoga class, a light breakfast is served of either a fruit bowl, smoothie or porridge. It not too filling but gets the digestion moving and takes away any hunger. A large and delicious lunch is served at 11:30.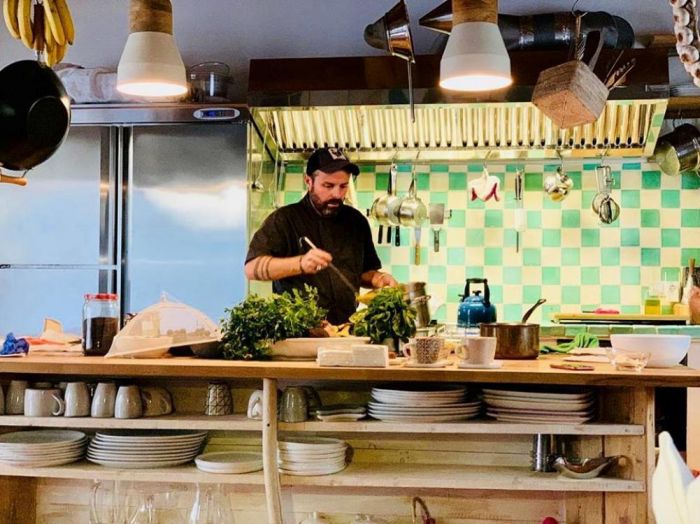 For dinner guests dine at the long communal table where conversation flows freely while enjoying the delicious meal. Ingredients are responsibly sourced from local organic farmers or from the Yogarosa's own gardens. Nutrition is a key element in YogaRosa's healing experience and talented chefs create vegan and vegetarian dishes that are exquisite for not only the eye and palate but also for the body with detoxifying nutrients.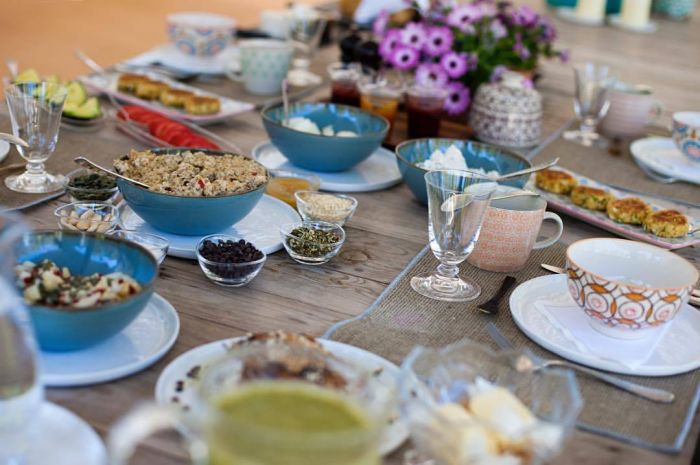 Many times when we go on holiday, we see to fill out calendar with hordes of stuff. YogaRosa is the opposite, where most will find days of reading a book, cooling off in one of the pools, or taking an afternoon snooze in the comfy hammock. Other's enjoy taking a stroll around the wooded paths of the property.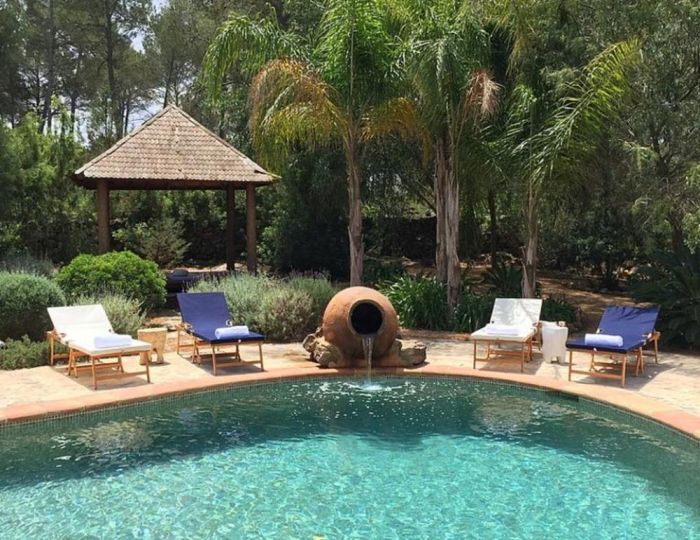 Beyond that, it's all about recharging. As shared, Ibiza has been known as spiritual and energy vortex and draws many healers. YogaRosa works with many talented therapists on the island that provide a range of services from deep tissues and Thai massages to Reiki to shiatsu. The highly skilled Pablo from Argentina is the one to call on for osteopathic treatment and realignment of the spine where years of chronic pain can be resolved with a few treatments. Other services include psychic healers known to tap into the spiritual forces and bring clarity and answers to clients.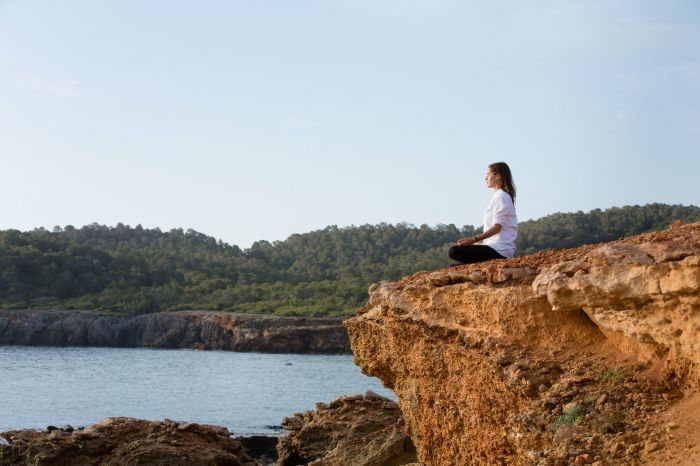 We only have one life and one body. YogaRosa reminds us of this as we go her sanctuary to take care of ourselves mentally and physically. Many go to relieve pain while others go to find piece of spirit. Whatever one may seek, YogaRosa is a priceless gift to one's flesh and soul.