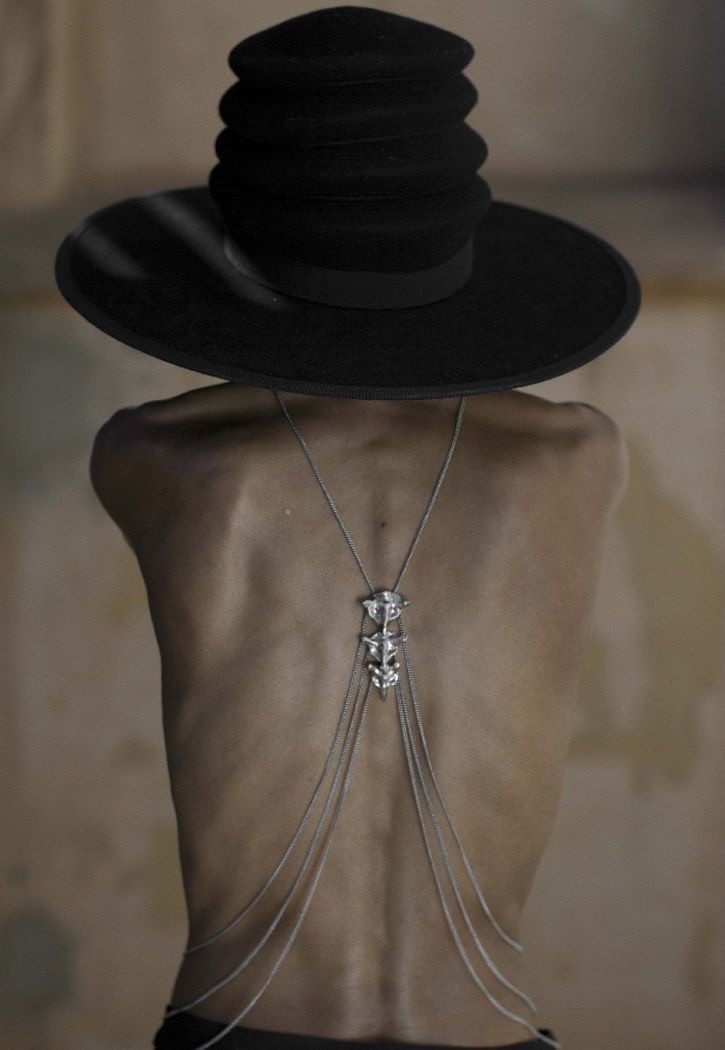 Photo Courtesy of Bjorg
Norwegian-born
jewelry
designer, Bjorg Nordli-Mathisen, only releases two collections a year. However, when she does, their rare artistry, a mix of mystery and exoticism, are often featured in elite fashion editorials such as
Vogue Italia, Vogue Paris, Nylon
and
Marie Claire
, among several others. Many of her designs have been inspired by her global travels, and especially by her time living in India. Her treks across the globe have influenced Bjorg's artistic craft, which has resulted in beautifully made jewelry that seem to hold, within their glittering links and precious stones, secrets and storied pasts.
According to the artist's biography, "There is a conceptual approach to all her designs that encapsulates both previous and present collections as balancing acts between the fine and the raw." Bjorg attempts to incorporate a blend of both nature and industry within her collections. All of the materials used in her work are 100% natural with great attention paid towards environmental preservation. lltitle=Bjorg Brings Exotic Surrealism to Jewelry### llcontent=Jewelry designer Bjorg Nordli-Mathisen releases only two collections a year and takes great care to preserve the environment by only using natural materials. The Norwegian-born artist blends a seductive mystery with bold designs to create interesting jewelry that glitters with precious stones and untold stories.
The surrealist quality this talented
designer
has created in her jewelry has attracted a dedicated celebrity following, which includes Madonna, Rihanna, Kelly Rowland, Coco Sumner, and Noomi Rapace. Bjorg's collections are divided into two themes. The Classic, which is refined and delicate, focuses on the use of silver, diamonds, and precious gems. Conversely, her Odyssey collection is founded mainly in bronze and is slightly heavier, possessing a more experimental and foreign quality.
Bjorg's work is featured by high-end jewelers and in fashion boutiques worldwide. For more information about Bjorg and her collections visit
BjorgJewellery.com
.