Best Men's Luxury Watches To Easily Elevate Any Outfit
Fine watches and quality footwear. These two apparel items are what truly count when cursorily assessing a man's sophistication and refinement. Cashmere is cool, but even hoodies and ragged college t-shirts get a thumb's-up when each is accompanied by a pair of the latest luxe runners and a quality timepiece. Here are some of our favorite watch brands and styles that will effortlessly elevate any outfit, without breaking the bank:
Tudor
You can spend seven figures on a vintage Rolex and keep it locked in a safe, or you can achieve the look for less with Tudor. This is Rolex's little brother, and a great value for the price. The Black Bay 58 ($3700) with gilt dial is the best of modern watchmaking in one package, and, it's the closest you'll come to replicating Sean Connery's iconic Rolex worn in Dr. No. Modern Rolexes are beefed-up (bigger and thicker) but the BB58 is slimmed down, without crown guards, and is a hands-down favorite of watch aficionados.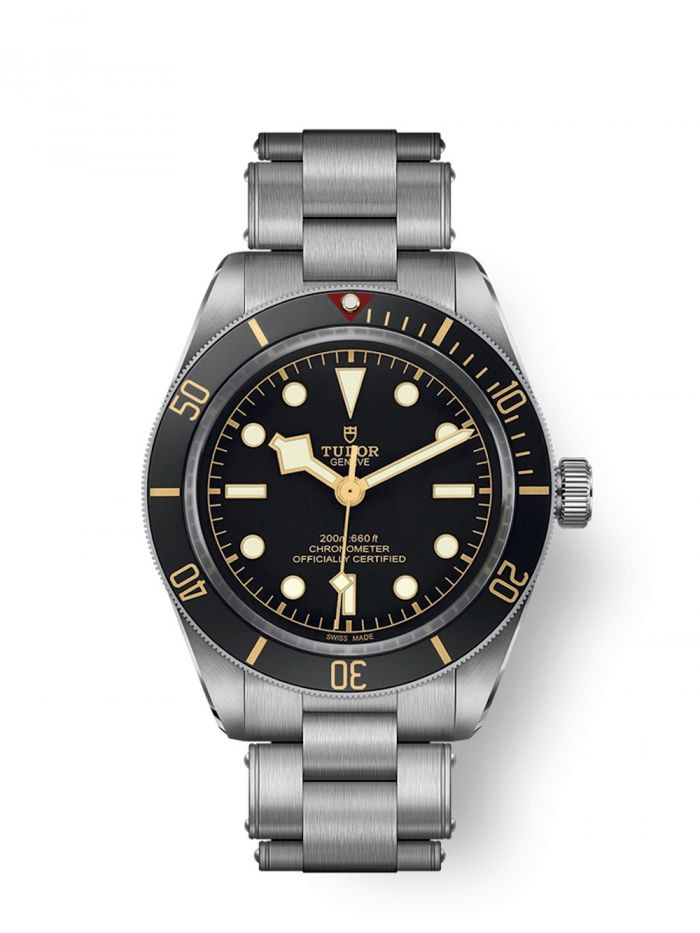 Tudor Black Bay 58. tudorwatch.com
anOrdain
This new watch company states simply and humbly on its website, "We create mechanical watches with enamel dials in Glasgow, Scotland." Launched in 2018, the anOrdain Model 1 ($1300) quickly became a cult favorite amongst watch nerds who love the colorful enamel. We get it; they look nice. Choose between Parisian Blue, Iron Cream, Post Office Red, Pink, or Teal. Each has a vintage feel and each is made by hand by anOrdain's team of ten.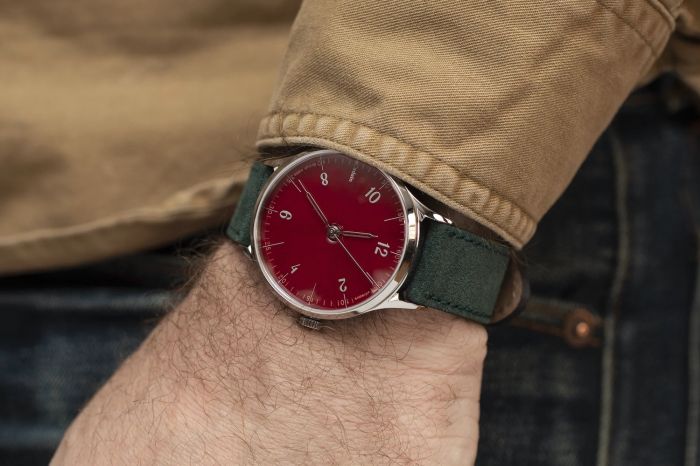 anOrdain Model 1 in Post Office Red. hodinkee.com
Baume & Mercier
Founded as 'Frères Baume' in 1830 in the Swiss Jura by brothers Louis-Victor and Célestin Baume, Baume & Mercier had established an international reputation by the late 19th century - its timepieces winning a number of timekeeping competitions and setting accuracy records. In 2015, Baume & Mercier bolstered its sports watch offerings by entering into a partnership with the celebrated American race car maker Carroll Shelby International. For your consideration: the clean and subtle Clifton Baumatic 10552 ($4200) automatic watch with moon phase date and the timeless dual time Hampton 10523 Automatic Watch ($4050) with black alligator strap, grey stitching, and rectangular stainless steel case.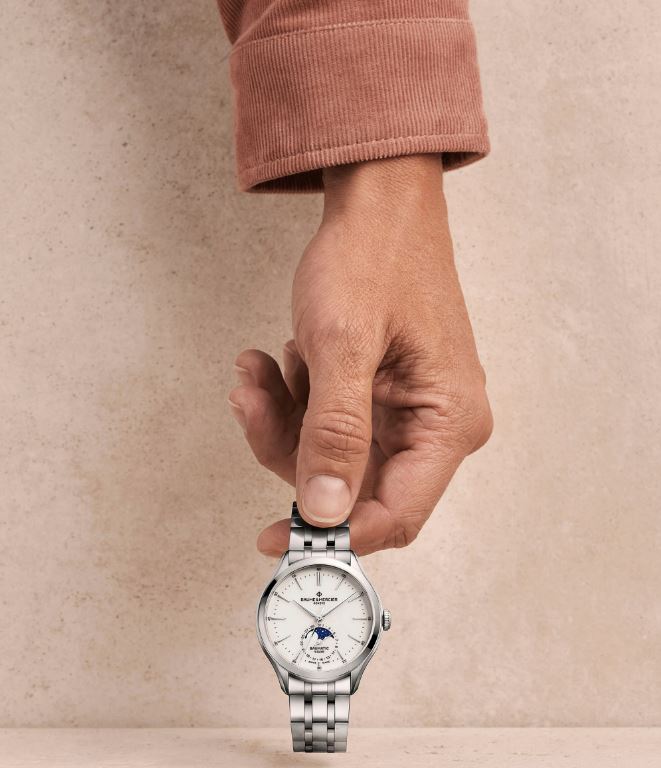 Baume & Mercier Clifton Baumatic. baume-et-mercier.com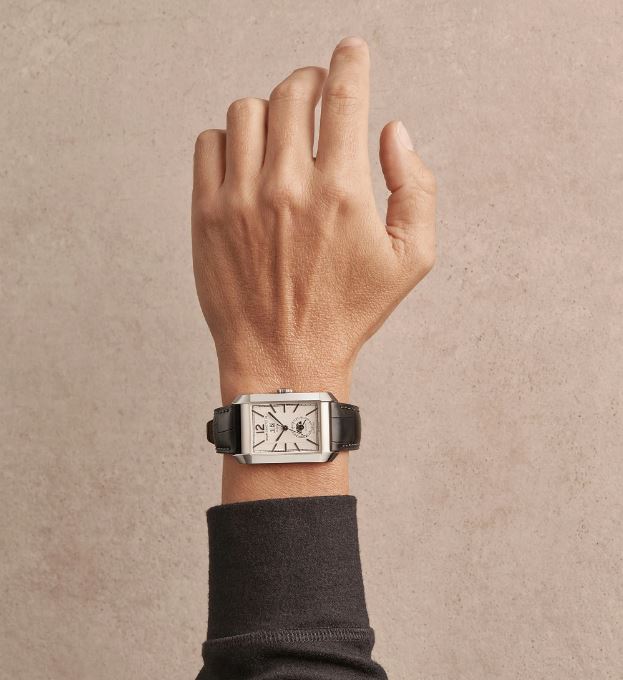 Baume & Mercier Hampton. baume-et-mercier.com
IWC Schaffhausen
A favorite of GOAT Tom Brady, IWC Schaffhausen watches combine technical ingenuity with precision engineering for a timeless utilitarian aesthetic. Famed for its pilot watches, the brand, founded in 1868 in the Swiss town of Schaffhausen, has been producing military endorsed examples since 1936. The Richemont Group, owners since 2000, have capitalized on the brand's heritage with a suite of anti-magnetic pilot's watches, diving innovations, and modern classics. Full admission – finding an affordable model within this portfolio is a challenge – one we accepted. Try the automatic, self-winding, stainless steel cased Portofino Automatic ($4700), or the Pilot's Watch Automatic Spitfire ($4450).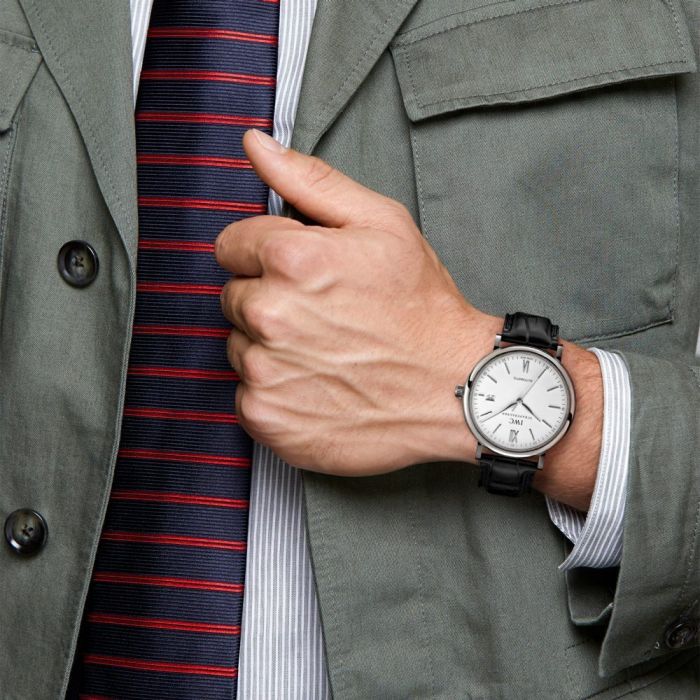 IWC Schaffhausen Portofino Automatic. iwc.com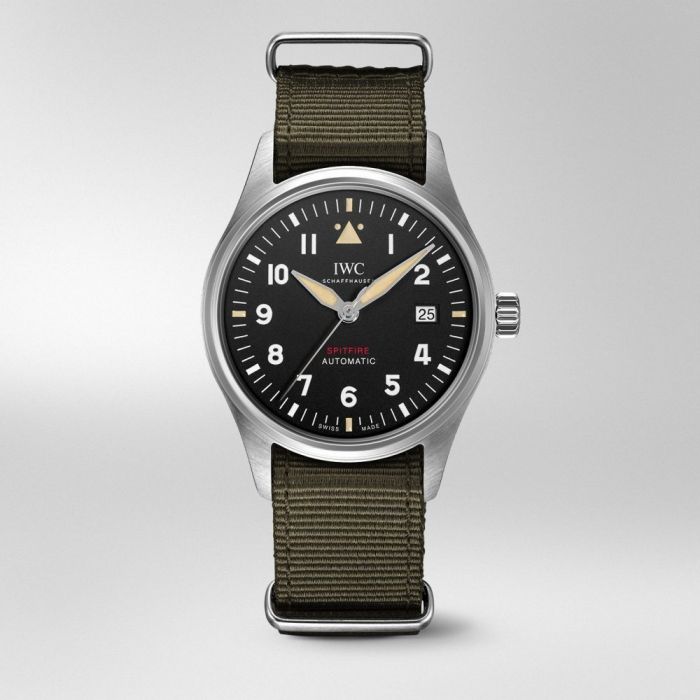 IWC Schaffhausen Pilot's Watch Automatic Spitfire. iwc.com
Weiss
This American-made haute brand features styles that pair as perfectly with a suit as they do with workout gear. Founder Cameron Weiss studied with the best (i.e. Vacheron Constantin and Audemars Piguet) before bringing his skills back to the West Coast and launching his namesake brand. His commitment to small-batch craft, Swiss technique, and premium materials is evident in his vintage aviation-inspired designs. Leather straps come from a 113-year-old tannery, and every timepiece is personally hand-finished in-house. Consider the Limited Edition* Weiss 42mm Titanium American Issue Field Watch ($2800) but allow some time. Each is handmade to order, with an estimated ship time of 6-8 weeks.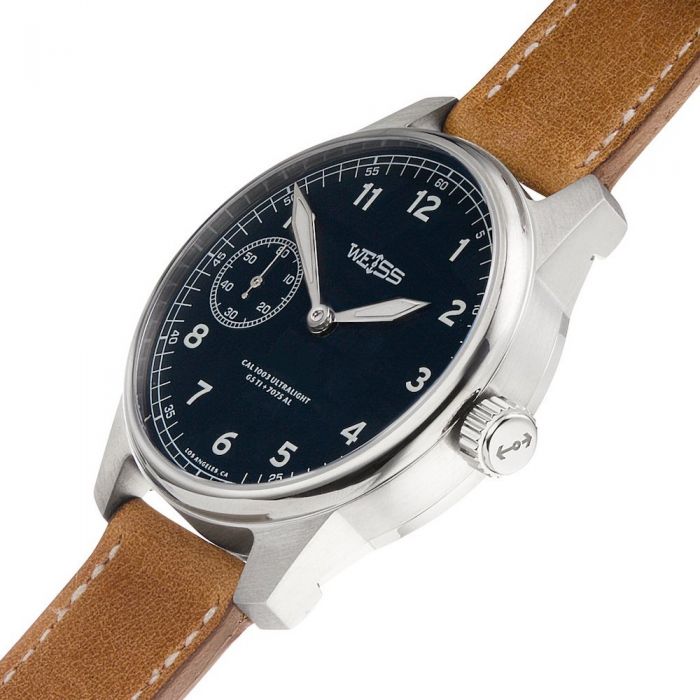 Limited Edition Weiss Titanium American Issue Field Watch. weisswatchcompany.com
TAG Heuer
Sporting enthusiasts have long been drawn to this brand – a favorite of the auto racing industry, which it honors in many of its models. Synonymous with precision timekeeping, TAG Heuer's founding family invented the first 100th-of-a-second stopwatch, kickstarting a lineage of timers that earned Heuer three Olympic timekeeper gigs in the 1920s and standard-issue status in Formula 1 pitlanes by the 1960s. Under LVMH ownership since 1999, the brand continues to be a functional and stylish favorite. Check out the TAG Heuer Monaco ($2150), a version of the square-faced icon worn by Steve McQueen in the classic 1970 racing film Le Mans, or mimic Formula 1 racing legend Aryton Senna by wearing his favorite: the TAG Heuer Link ($2950).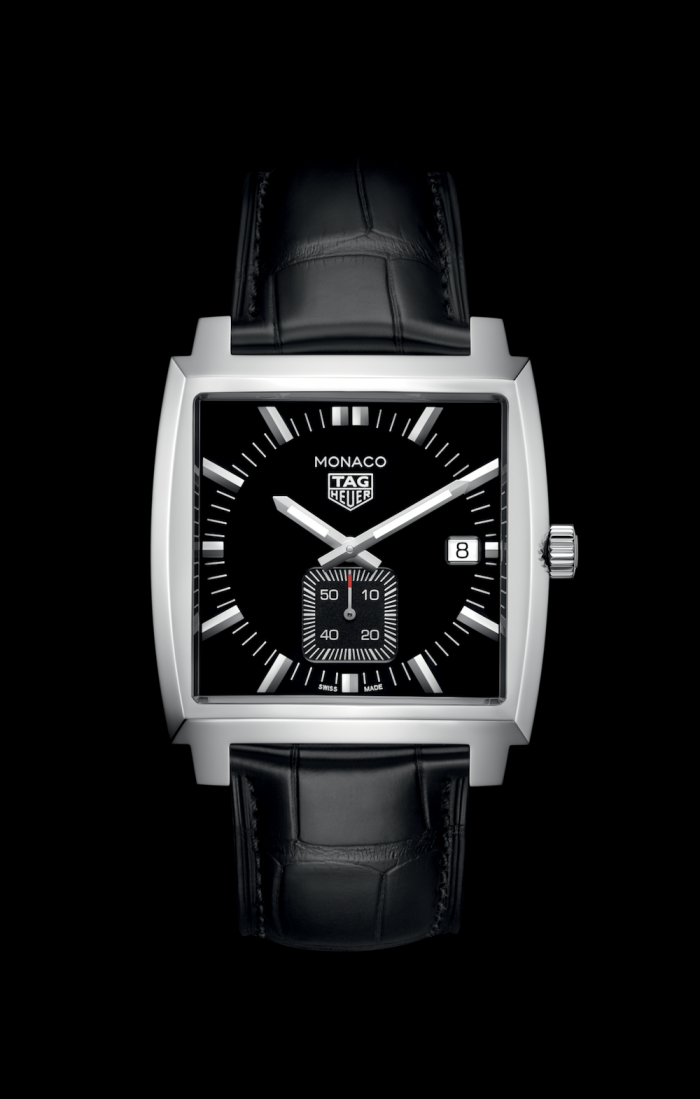 TAG Heuer Monaco. tagheuer.com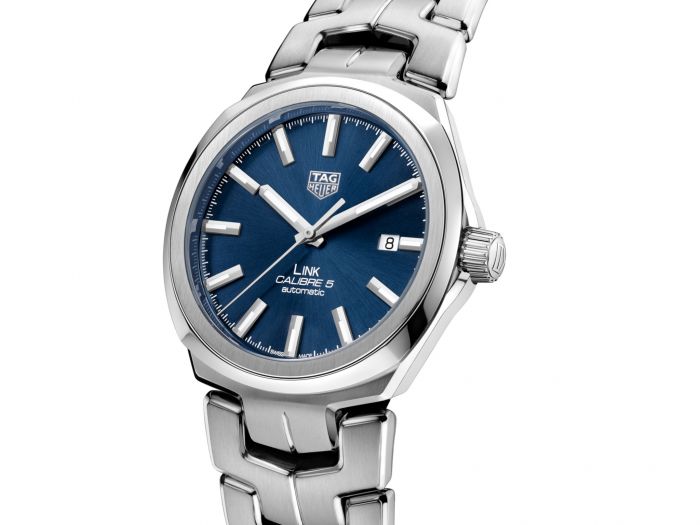 TAG Heuer link. tagheuer.com
Montblanc
As Ferrari is to cars, Montblanc is to writing instruments, and perhaps, even to watches. A latecomer to the watch world, the brand's skilled Swiss watchmakers have created a dashing variety of styles that adhere to the Montblanc aesthetic of classic quality. We love the Montblanc Star Legacy Automatic Date 39 mm ($2565) that celebrates the 20th anniversary of the Montblanc Star Collection this year. The Montblanc Tradition Automatic Date ($2195) boasts a distinctive Montblanc design expression of classical watchmaking codes such as a black dial with Roman numerals.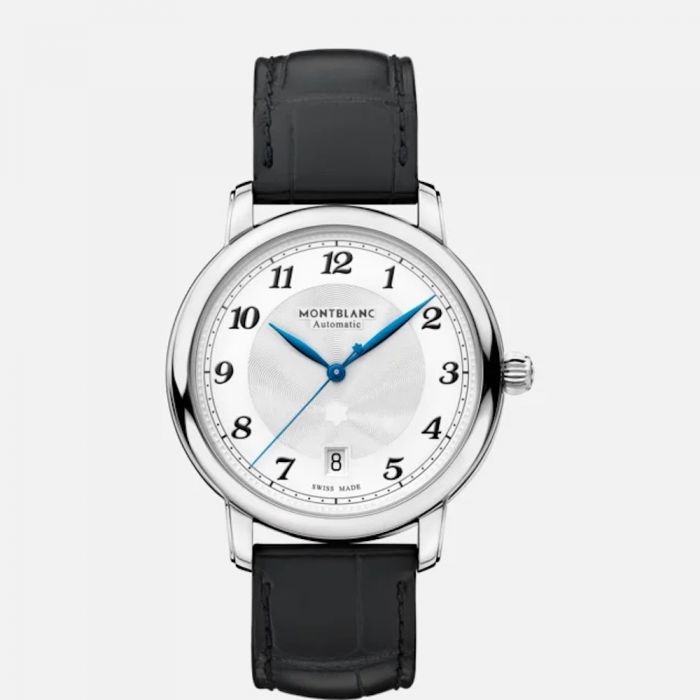 Montblanc Star Legacy. montblanc.com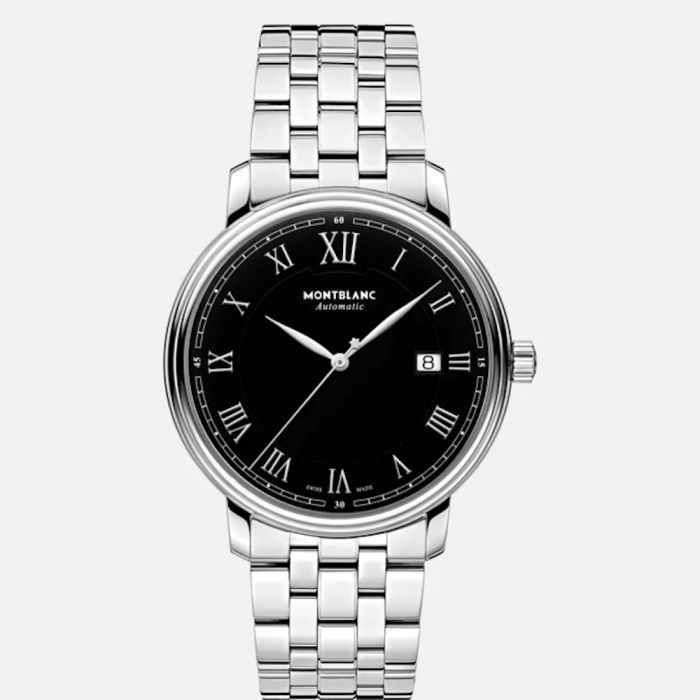 Montblanc Tradition Automatic. montblanc.com
Chopard
To bear the title 'Swiss-made,' a watch must contain 60% or more Swiss components. Chopard watches contain 95% Swiss components. The brand, headquartered in Geneva, makes spectacular jewelry as well, but is best known for its high-quality Swiss watches, which are all hand made. Chopard counts amoung its illustrious clients Tsar Nicholas II of Russia. We, and many drivers at Italy's annual Mille Miglia open road endurance road race, love this iconic Mille Miglia Classic Chronograph Automatic 42mm Stainless Steel and Rubber Watch ($5260).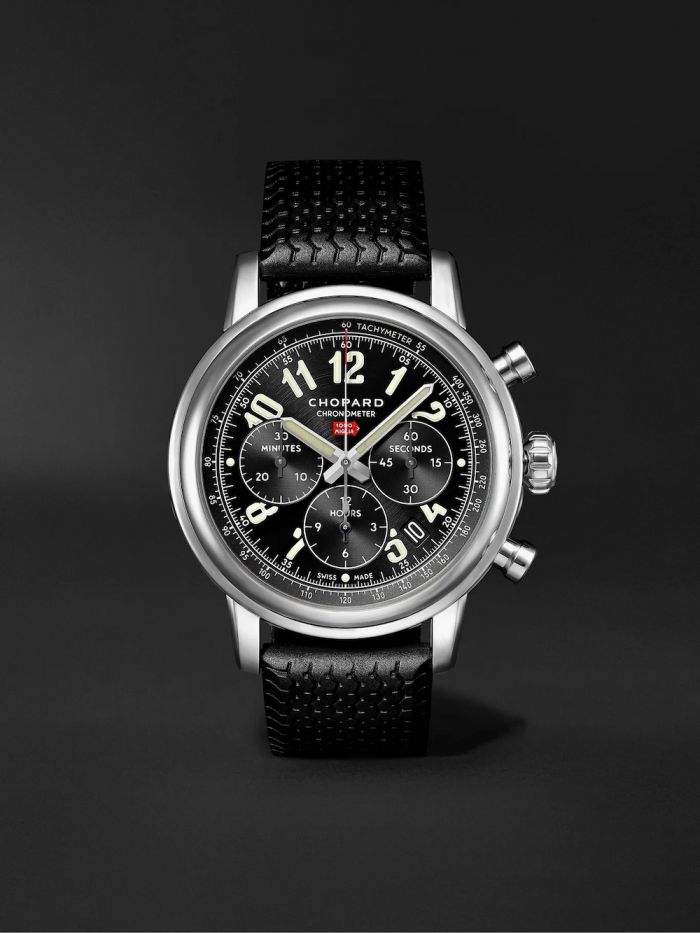 Chopard Mille Miglia Classic Chronograph Automatic. mrporter.com
Grand Seiko
This Nagano-based luxury watch company was founded in 1960 and has won every Japanese chronometer competition since. The brand 'celebrates the Japanese spirituality of time that is deeply inspired by nature and her seasons, and brought to life by Takumi, the dedicated seekers of mastery,' according to its website. Enough said. You can't go wrong with the classic SBGM221 from the Grand Seiko Elegance Collection ($4600), or the SBGR255 from the Grand Heritage Collection ($4100).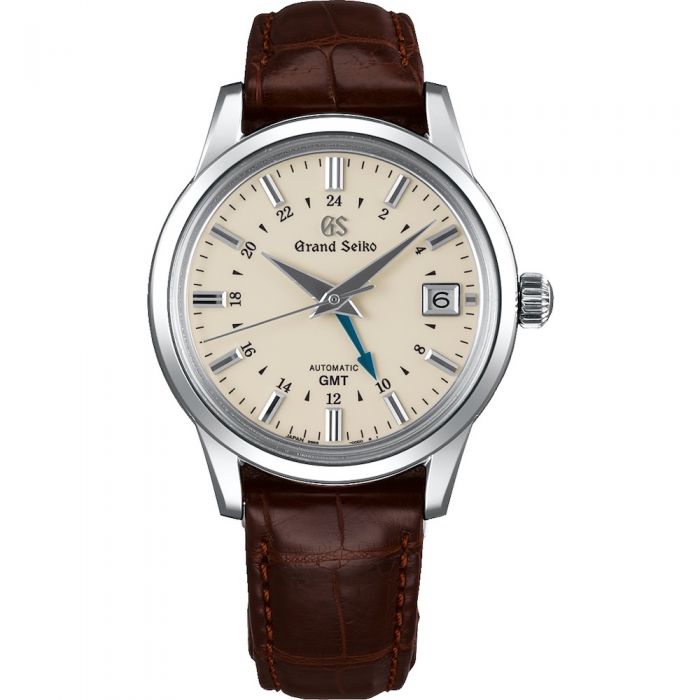 Grand Seiko SBGM221. grand-seiko.com
Grand Seiko SBGR255. grand-seiko.com
NOMOS Glashütte
This German watchmaking company founded in 1990 (two months after the fall of the Berlin Wall) is based in Glashütte, Saxony, the world-famous home of German horology. Take your pick with this brand; there are so many from which to choose, including limited edition styles such as a model that pays tribute to the 50th anniversary of Doctors Without Borders. Tangente is the brand classic, but we love the elegant Orion neomatic 41 date ($4350) that comes in a number of various color combinations. Consider Olive Gold.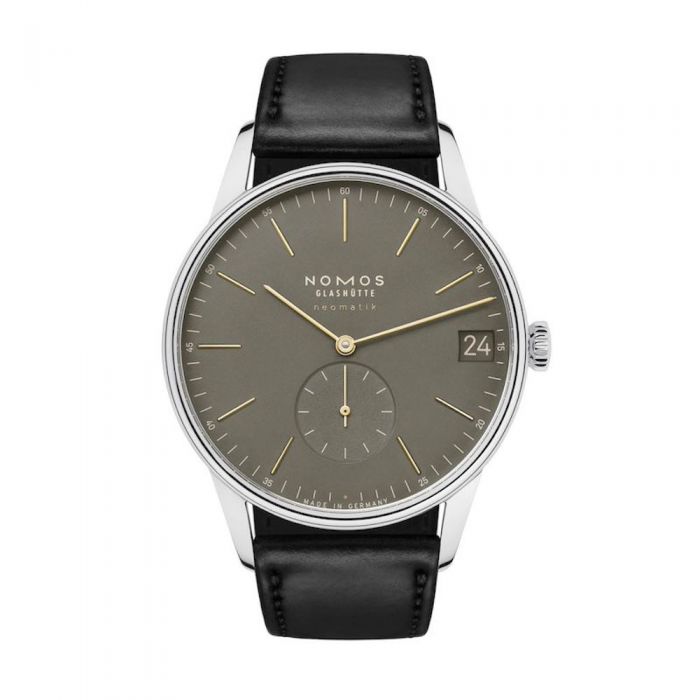 NOMOS Glashütte Orion neomatic 41. nomos-glashuette.com