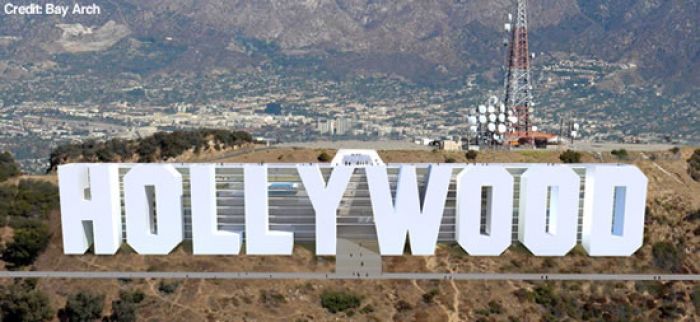 News & Trends:
What will they think of next? The iconic
Hollywood
sign, which, until recently, was in distress, is the site of a new concept super luxury hotel by Danish architect Christian Bay-Jorgensen.
While the land around the sign is no longer in trouble, thanks to the help of Hugh Hefner, the luxury boutique hotel still seems like a really good idea.

To achieve Bay-Jorgensen's vision of transforming the Hollywood sign into the ultimate tourist venue, and possible site of Golden Globe and Oscar Award ceremonies, the existing letters would need to be widened.

The transformation of the Hollywood sign into a luxury boutique hotel, complete with pools and stunning views would be every luxury lover's dream come true.