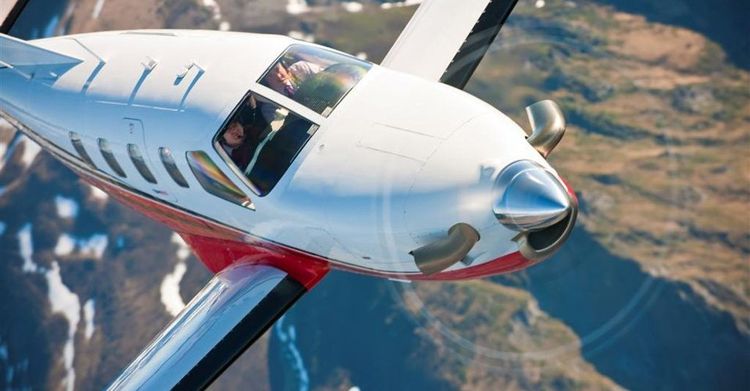 Photo Courtesy of Daher-Socata
The latest version of Daher-Socata's single-engine turboprop airplane is ready for delivery and upgrades. The aviation company announced that it received certification of its new seating and cabin configuration. The news was released at the EAA AirVenture Oskosh aircraft show in Oskosh, Wisconsin on July 24, 2012.
The middle seats of the 2012 TBM 850 Elite are removable, allowing the cabin either a two-seat or a four-seat configuration. The maneuvering, which is achievable in approximately 30 minutes, triples the luggage-volume capacity and doubles the maximum luggage weight that can be carried in the aircraft.