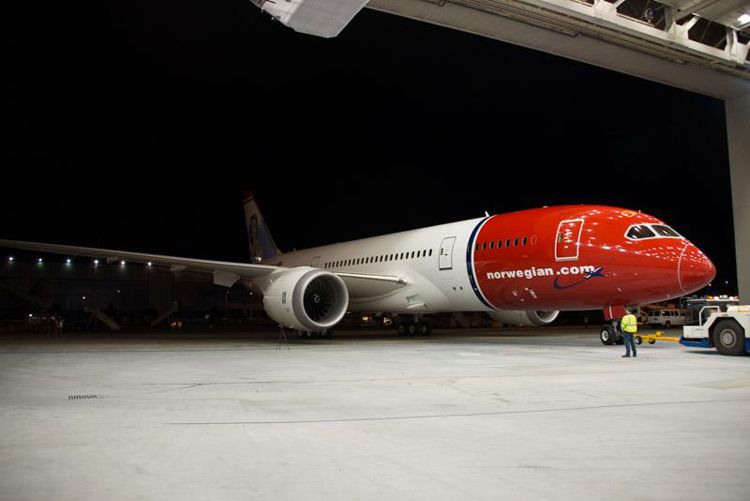 Photos Courtesy of Norwegian Air
Norwegian Air Shuttle ASA (the second largest airline in Scandinavia) announced the launch of new routes via their 787 Dreamliner to Los Angeles, Oakland-San Francisco and Orlando beginning in spring 2014. Additionally, the airline will also launch a new route between New York-JFK and Copenhagen — as well as from Oslo, Stockholm, and Copenhagen to Fort Lauderdale — in November 2013.
Currently, there are no other airlines operating non-stop flights from Oslo to Los Angeles, San Francisco, and Orlando; from Stockholm to Los Angeles and San Francisco; or from Copenhagen to Los Angeles. The airline plans to launch more new intercontinental routes, as it takes delivery of additional 787 Dreamliners.
"I'm very happy to announce the launch of three new intercontinental destinations. The major traffic streams currently go between the US and Europe and there's great demand for high-quality flights at a low fare between the two continents," said Bjørn Kjos, CEO of Norwegian Air Shuttle ASA.
Norwegian currently operates six weekly flights between Scandinavia and New York, along with five weekly flights between Scandinavia and Bangkok. The airline's first long-haul flights began in May 2013.
"So far, the response to our New York, Bangkok, and Fort Lauderdale routes has been tremendous. Most of our flights have been fully booked over the summer. Our offer has not only been well received by Scandinavian passengers travelling to the U.S. or Asia, but also Asians and Americans going to Scandinavia and beyond," Mr. Kjos said.
Tickets to the new destinations, as well as next year's spring and summer flights to New York, Bangkok, and Fort Lauderdale, are now available for sale on the airline's website.