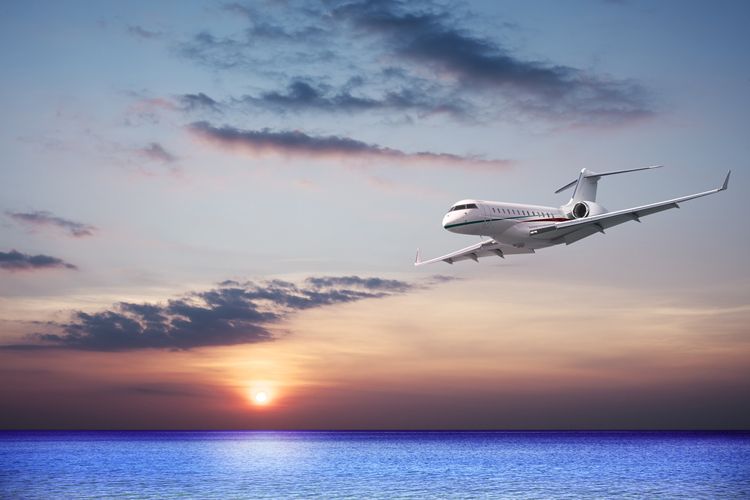 There's always something happening in the world of private aviation and it can be tough to keep track. To help you out, I scoured the annals of Corporate Jet Investor to bring you an easily digestible review of current events and happenings in the industry, from major aircraft sales to brand new operating leases.
Private-jet flipping, anyone?
London-based private jet showroom, The Jet Business, announced that it successfully closed a sale of a Gulfstream G650, the second to trade. A Japanese property investment group purchased the jet from a private party for an estimated price tag of over $70M, which is well above the jet's 2008 cost of $59M. The current price for Gulfstream G650 is $64.5M and buyers must wait until 2017 for delivery.
Holy loophole!
Meanwhile, Freestream Aircraft, a business jet broker and advisory firm, placed a Gulfstream G650 on a seven-year operating lease with an investment company in the United States. Although Gulfstream frowns upon buyers flipping its aircraft, it reserves the right to withdraw warranties from aircraft sold prior to delivery, potentially reducing a jet's value by millions of dollars. However, operating leases are permitted, because ownership of the aircraft is not changing hands.
From the UAE…
Outside the world of Gulfstream, MD Helicopter chose Quest Aviation Solutions to be its exclusive sales agent in the United Arab Emirates, covering the Emirates of Abu Dhabi, Dubai, Sharjah, Ajman, Umm al-Qaiwain, Ras-al-Khaimah and Fujairah.
"We very much look forward to securing new sales in the UAE, mirroring the success MD Helicopters has achieved in other equally demanding markets," Mike Creed, commercial director of Quest, told Corporate Jet Investor. "After a slow couple of years the appetite for general business aviation and Multi-Mission Light helicopters has improved significantly in the UAE."
Clear the runway for takeoff!
Finally, Dassault Aviation announced that it is about to launch its new Falcon 2000S business jet in India. The jet was certified in India at the beginning of November. It previously was certified in Brazil, Mexico and Turkey. Bangalore is the site for the first Falcon 2000S to be delivered to its buyer in December.
"The exceptional short-field capability of the 2000S — particularly its hot-and-high performance and its ability to operate at London City Airport — combined with its spacious well-appointed cabin, makes it ideal for the Indian market," Gilles Gautier, Falcon sales VP for EMEA, told Corporate Jet Investor.