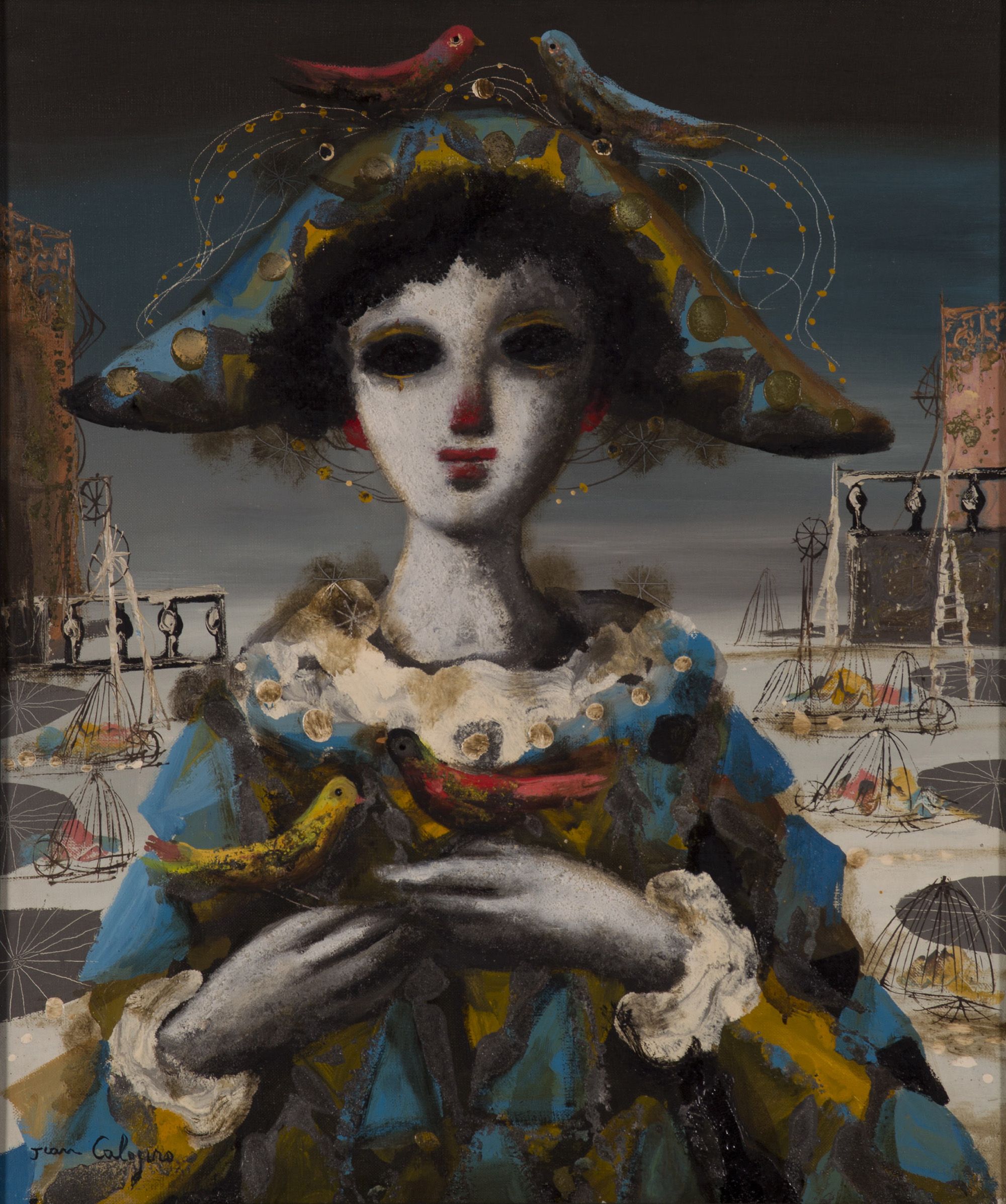 Jean Calogero, $3,500; Photos Courtesy of Marina4Art
You may not know who Marina Romanova-Arnott is, but after you check out her newly launched online art gallery, you certainly will. The Orange County-based philanthropist, artist and art collector created Marina4Art.com as a way to not only share her massive private collection (which includes artists like Dali, Warhol, Banksy, LaChapelle, and even her own works), but to also sell a few.
"As an artist you hope your work will not only change people's thought processes, but also ignite conversation," says Romanova-Arnott. "After spending many years in the art world, constantly evolving, it was important for me to share my passion with other collectors around the world. My vision for Marina4Art.com is to create a place where both enthusiasts and those new to the art community can come and find pieces that they enjoy and that help them on a journey to find meaning in both the piece and their own lives."
Marina Romanova-Arnott, $6,000
Born and raised in Russia, Romanova-Arnott earned a master's degree in fine arts in 1992 from the University of Moscow, quickly moving to New York City right after, and then on to West Hollywood in 1994. With her own work being influenced by abstract impressionism and surrealism, working in several different mediums like oil, watercolor, acrylic, and mixed media, it only makes sense that her art collection would span such a wide range of infamous names.
Marina4Art.com includes 33 of her own original artworks, as well as 84 pieces from other artists, with prices ranging from $950 for Romanova-Arnott's 1999 piece Home to $900,000 for Marc Quinn's 2008 Gold Leaf on Bronze sculpture.
Banksy, $25,000
Takashi Murakami, $20,000
Andrew Myers, $19,000
Andy Warhol, $125,000
Marina Romanova-Arnott, $6,000
Faile, $8,000
Kolotilov AA, $5,000