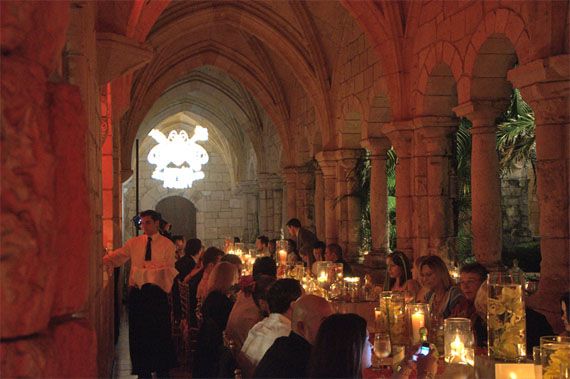 Photo Courtesy of Patron Social Club
The first rule of Fight Club is that you don't talk about Fight Club. And you don't talk about Patron Social Club either (at least until after the event).
In keeping with the top shelf tequila's exclusivity, Patron has launched a Social Club that gives members-only private access to highfalutin dinner parties. Details like when and where are kept quiet until the day of the event and then only revealed to the chosen few lucky enough to attend.
Available via invite only, Patron Social Club picks a city and a venue and then gets a super well-known chef in on the action too. Past events have included stellar locales like the Finnish Embassy in D.C., The Sleeper House in Denver and even a yacht in Newport, Rhode Island. Just recently, Miami was added to the party scene.
Like other Patron Social Club events, details on Miami were kept on the down-low until after the event, but members chosen to be there were treated to a feast fit for a king. The evening was comprised of a winning guest list of 15 out of 800 entrants and held at the Spanish Monastery in North
Miami Beach
.
Upon arrival, guests were greeted with, you guessed it, Patrón-inspired
cocktails
created by Bar Lab mixologists Elad Zvi and Gabriel Orta. They were also treated to a matching dish prepared by Celebrity Chef Michelle Bernstein. You've probably seen her guest starring on Top Chef or eaten at one of her James Beard award-winning restaurants in Miami.
Patron Social Club is extremely hush-hush and only offered to members. On the bright side, the unfortunate people not chosen to attend the events still get the chance to win one of three "Treasure Troves" that include select products along with a "How To" book to help members host their own secret dinners; now they, too, can have the power to choose who will be blessed enough to be invited to one of
their
mysterious events.
Interested? Sign up at patronsocialclub.com and you could get in on the next Patron Social Club event - although you've already missed out on the NYC soiree, with savory dishes prepared by Marcus Samuelsson, an alumnus of Top Chef Masters.
{start-jlvideo}791{end-jlvideo}