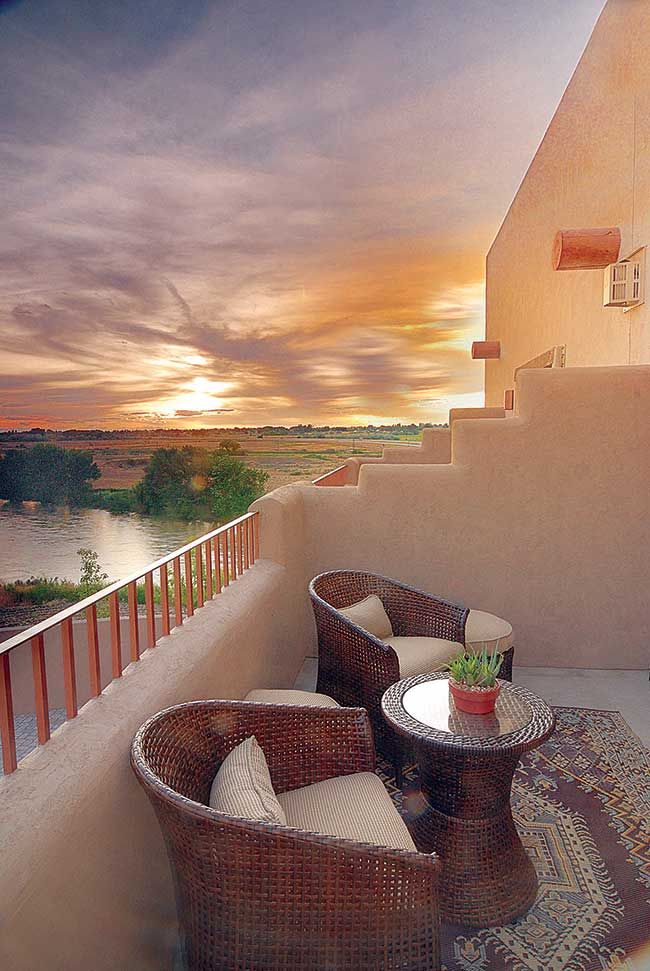 Photo Courtesy of Desert Wind Winery
Located at the foot of the Horse Heaven Hills in the Yakima Valley AVA, Desert Wind Winery pays homage to the area's arid, hot climate with its name, handcrafted wines, and distinctive style of hospitality.
Desert Wind began as a 480-acre vineyard site in 1993 by the Fries family, owners of Duck Pond Cellars in Dundee, Oregon. The longtime farming family was intrigued by the potential of the Wahluke Slope, which has one of the driest, warmest climates in the state of Washington, for growing Bordeaux varieties.
The timing was perfect for young Greg Fries who graduated from UC Davis in 1994. While at Duck Pond, he was able to work with the grapes from Desert Wind's very first harvest, release the first Desert Wind wines to the public in 2001, and hire a talented Mark Chargin to help him with the winemaking. By the time the family established a second Wahluke Slope site, Sacagawea Vineyard, it was evident that a complete facility in Washington, dedicated to crafting Desert Wind's superior wines was necessary. In February 2007, the Desert Wind Winery graciously opened its stunning doors.
Inspired by its extremely dry and hot environment, the winery's architecture is decidedly Southwestern in design. Besides housing a complete winemaking facility, the 34,000-square-foot building includes a colossal tasting room, 3,200 square feet of banquet accommodations, a state-of-the art exhibition kitchen, and four sumptuous guest rooms with balconies looking down upon Yakima River. The river is so close that, in the fall, guests can see the salmon running through it. Each room has its own mini-bar with tea and coffee service. A gourmet European breakfast basket filled with cheeses, fruits, and other local fresh goodies are delivered to their door each morning.
All around Desert Wind Winery, there is an emphasis on food and wine. Chef Kristin Johnson and General Manager Kristi Bailes, who has owned a successful catering business, have devised an exciting menu for the winery's on-site restaurant, Mojave, which features Southwest-inspired cuisine with a uniquely Northwest twist. They work with local and regional purveyors to provide the freshest, most imaginative cuisine possible.
Desert Wind has many other imaginative
culinary offerings
. "Our guests want to learn about food and wine together, but they often don't know where to start," Kristi says. "We have a wonderful full-service restaurant, so we figured, why not give people a fun experience while they're here? It's fun for them and it's fun for us."
Each month there's a Friday Night Supper Club offering a wine reception followed by a three-course dinner; and a hands-on cooking class with the chef. Overnight guests can even opt for a culinary couple's retreat which includes accommodations, a tour of the winery and grounds, and a private cooking lesson with Chef Kristin.
At the root of this inspiration are Desert Wind's distinctive wines. Mark (who became the winery's head winemaker in 2010) comes from California's Central Coast and he enjoys exploring this desert terroir. "Working with an array of varietals keeps me on my toes," he says.
The results of Mark's labors await wine tourists in the gracious oasis of Desert Wind Winery — complemented by sumptuous food and a marvelous place to rest.
What to Buy:
'10 Ruah Blackberry, hint of anise, toasted oak, spice $20
'11 Viognier Lush peach, orange blossom, melon, honey, mineral $15
'11 Cabernet Sauvignon Dark cherries, plums, cedar, marionberries, vanilla, coffee, hint of chocolate $18
'10 Merlot Dark stone fruits, berries, tobacco, spice, earthy note $18
Contact
509.786.7277
info@desertwindwinery.com
DesertWindWinery.com
Tasting
Tasting Room Open Daily
10–5, Apr–Sep
11–5, Oct–Mar
2258 Wine Country Rd
Prosser, WA 99350
Special Notes:
Restaurant, culinary events, private tastings and tours by appt, weddings and receptions, and full gift shop.