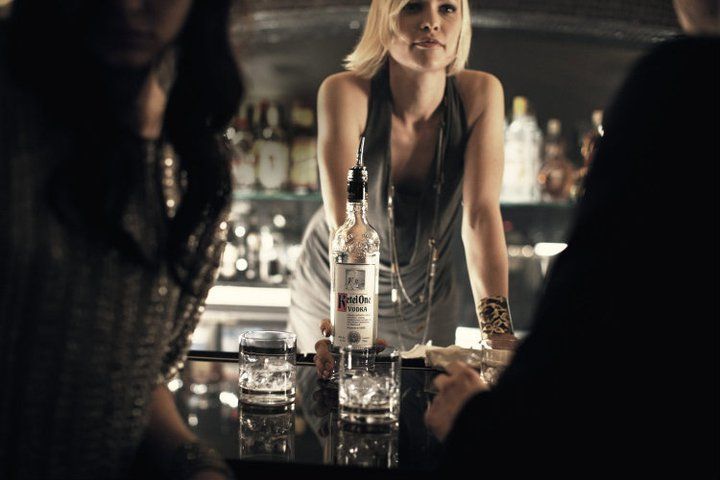 Photos Credit: Nolet Distillery
Even though three centuries have gone by since the Holland-based Nolet Distillery was first established by Joannes Nolet in 1691, the business is still in the family. The purveyors of Ketel One Vodka are now in their 11th generation, with brothers Bob and Carl Jr. continuing the work of their esteemed family. Last year we talked with Bob Nolet in Amsterdam, and we now have finally caught up with his American counterpart, Carl Jr. Not only did Carl share his favorite cocktail (here's a hint: it's shaken, not stirred), he also chatted about learning from his father and working closely with bartenders.
JustLuxe: What lessons have you learned from your father that help you oversee and develop the US operations for Ketel One Vodka and Nolet Spirits?
Carl Nolet Jr.: Our distilling expertise for 11 generations has taught me that great endeavors take time. […] The best piece of advice our father has given my brother, Bob, and me has been, "Try not to make mistakes." His aim—which influences our decision-making today—is to aim high, do everything correctly, and not make mistakes along the way.
Having worked with my family to build Ketel One Vodka from the ground up, I was extremely humbled when my father entrusted me to grow the brand and build the company in the United States in 1992. I traveled across the country to educate bartenders about my family's vodka and its crisp, sophisticated taste. This education process is also something my father taught me.
JL: Bob told us about his relationship and the brand's involvement with bartenders; is this an important part of your job as well?
CN: I value the special relationships we have established with bartenders and it is very important to my role. It's fantastic to see the bartenders' positive reactions when they taste Ketel One Vodka for the first time or enjoy it time after time. […] When an account is interested in purchasing a case of Ketel One Vodka, I first make sure that he or she personally listens to our story, commits to the taste test, learns how Ketel One Vodka is made, and why it is named after the coal-fired Distilleerketel #1. The bartenders then go through the "Ketel One Vodka Taste Test" and experience firsthand "The Four F's" of Ketel One Vodka: Fragrance, Flavor, Feel and Finish.
JL: Where do you see Ketel One going in the future?
CN: Consumers and the trade today want to go visit distilleries, just like they visit wineries. In our case with Ketel One Vodka and NOLET'S Finest Gins, we always encourage interested consumers to contact Nolet Distillery and set up a personal tour of our facilities.
JL: What is your favorite use of Ketel One? Do you have a favorite cocktail?
CN: One way to truly appreciate the smooth taste of Ketel One is by serving it on the rocks. The liquid is delicious on its own. If I had to pick one cocktail, a favorite, it would have to be the Vesper made with Ketel One Vodka, NOLET'S Silver Dry Gin, and a splash of Lillet Blanc.
JL: Do you bring any Dutch traditions to the culture at Nolet Spirits USA?
CN: [One] Dutch tradition I have brought to Nolet Spirits USA is [the] sharing of an office with my father. Our desks are in the same room facing each other, so we can work together when my father is in town. Above all else, we are a family business. We make our decisions together, both at the dining table and in the boardroom. That is also something my father taught me and a practice I will pass down for generations to come.