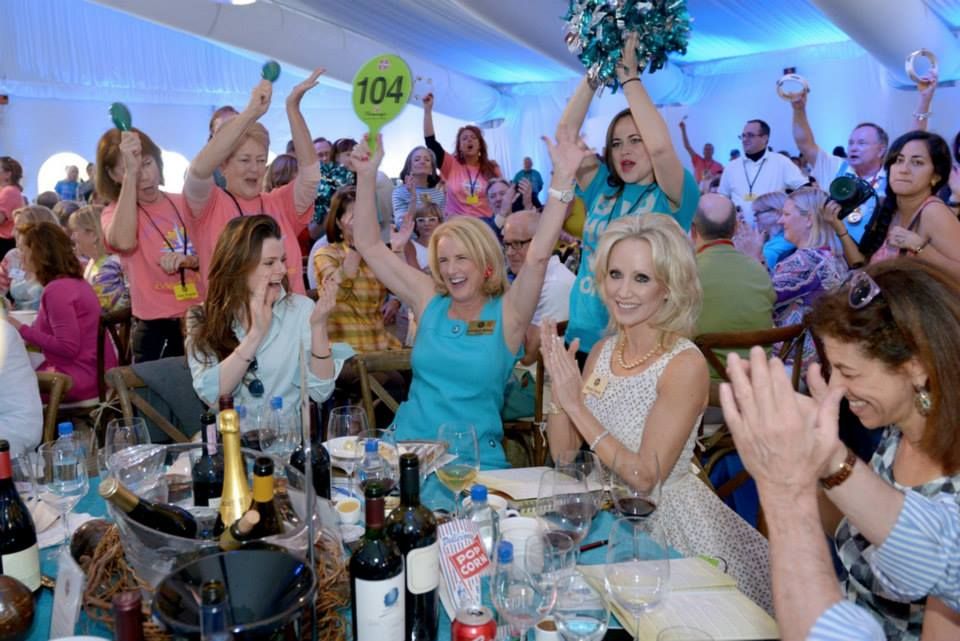 Photos Credit: The Naples Winter Wine Festival
The Naples Winter Wine Festival is coming up fast and now that the tickets are officially on sale, you should grab some. Taking place at The Ritz-Carlton Golf Resort in Naples, Florida on January 29-31, the festival not only offers tons of wine and gourmet food, it also holds one of the world's best charity auctions and raises money for the Naples Children & Education Foundation.
Guests will have the chance to bid on a number of cool items, including a trip to Florence where they'll get a custom-designed piece of Fratelli Piccini jewelry. A private tour of Versailles with dinner in Louis XV's personal apartments is up for grabs, as well as accommodations at the five-star Relais and Châteaux hotel, The Vineyard, that comes with a tour of the Downton Abbey set. Other standouts include a week-long cruise in France's Burgundy canal that comes with tastings at local wineries, a Southeast Asia trip that offers a fantastic vacation throughout Asia and Japan aboard your own private jet, and 14 nights on the world's largest privately-owned residential yacht, The World.
"The heart and pulse of the Naples Winter Wine Festival is the live auction, and our amazing team has assembled some of the most exciting auction lots we've ever seen," says Tom Moran, Co-Chair of the 2016 Festival. "Guests who attend the Festival will have the chance to bid on experiences that can't be purchased anywhere else, all while raising money for children in need. That's what it's all about."
The wine festival is limited to only 580 guests and as you can imagine with the type of auction lots available, the tickets will sell pretty fast. Prices start at $10,000 per couple, while a $25,000 package is available for parties of four and a $25,000 VIP Beach Double Magnum is up for grabs, which includes a three-night stay for two at The Ritz-Carlton and a private driver for the entire event. Remember, tickets to individual events are not offered, so if you want to go to one, you have to get a ticket for them all!