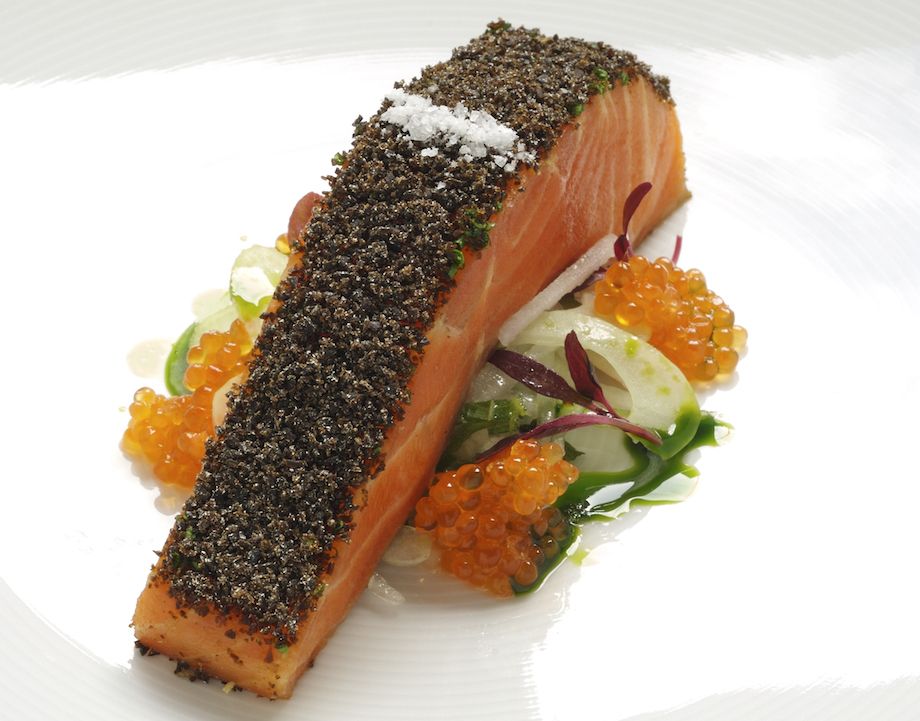 Photo Credit: Tetsuya's
Though many restaurants have come and gone over the years, Tetsuya's has stood the test of time. The Relais & Châteaux property has in fact been a top spot in Australia's culinary capital for nearly 30 years, claiming a place on San Pellegrino's World's 50 Best Restaurants nine years in a row. Reservations for Tetsuya's are hard to come by and unless you have a connection, we would recommend booking two or three months in advance to secure the date of your choosing.
At Tetsuya's, several intimate rooms surround an enclosed garden and offer a sense of privileged, private dining. The serenity creates an appropriate contrast to the quick pace of the wait staff, who literally run from kitchen to table so that each dish is served at the optimal temperature.
Photo Credit: Michael Reiss
The restaurant offers a set degustation menu for $230 a person, which of course is recited after inquiries are made regarding allergies and food preferences. Chef Tetsuya masterfully combines the clean, pure flavor profiles of his Asian heritage with the precise techniques of his French training. Each course is presented beautifully, and the entire experience is designed to build up to a culinary crescendo.
Our meal started with oysters, soy cured tuna and warm octopus salad. Next came Tetsuya's signature "Confit Of Petuna Ocean Trout" (also known as one of the world's most photographed dishes), which was slow cooked to a melt-in-your-mouth texture. Grilled toothfish, duck breast and lamb were then presented before the round of desserts arrived to cap off our meal. Plus, while they have an extensive and impressive international wine list for guests to choose from, their suggested pairings are stellar and introduced us to some of the best examples of each varietal presented.
Photo Credit: Tetsuya's
Chef Tetsuya's specially-designed test kitchen creates new dishes inspired by the diverse influences that surround him. His guests include an international following of first time and loyal returnees who want the serene surroundings, exceptional food, wine and service that Tetsuya's offers.