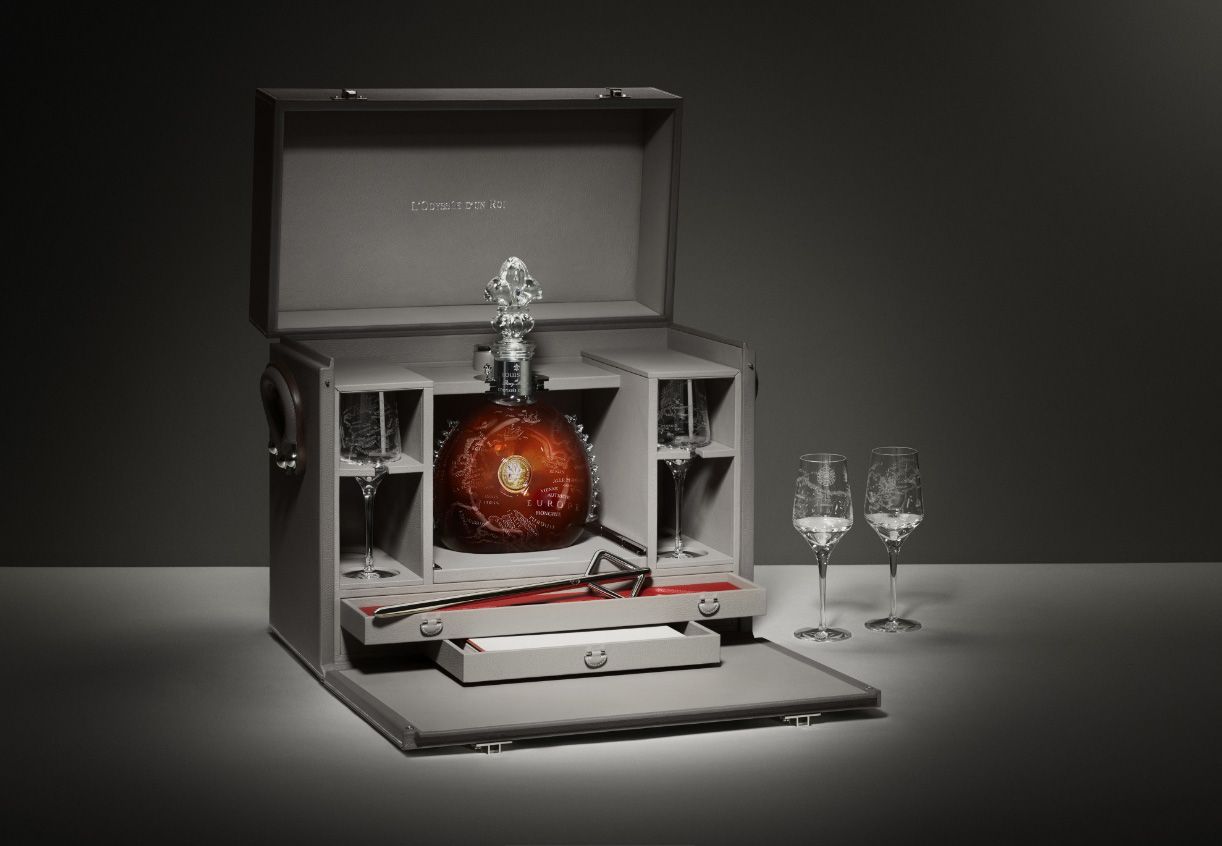 Photos Credit: Louis XIII
Louis XIII has teamed up with three quintessential French luxury houses for a truly unique collaboration. Luxury goods maker Hermès, silversmith Puiforcat and crystal-ware purveyor Saint-Louis have joined forces with the famed cognac maker to create what the brand says is, "a bespoke tribute to the Louis XIII mythical journeys through the ages." The collection includes a hand-stitched trunk from Hermès, a white gold pipette from Puiforcat, and a crystal decanter with four serving glasses, which have been mouth-blown, cut and wheel-engraved by hand by Saint-Louis. The crux of the collection, of course, is the singular blend of Louis XIII Cognac, which will be enriched with a selection of the house's oldest and rarest crus from Grande Champagne.
As the pieces will travel the world throughout the year, stopping in different cities on several continents, each decanter will be etched with a 19th century map of the continent to where the decanter is headed. A special book will also come as part of the package, which, "chronicles Louis XIII's mythical journeys that begin on a 16th century battlefield in rural France but will touch every corner of the globe." Each collection will be auctioned by Sotheby's, beginning in New York in September 2016, continuing in Hong Kong in October and ending in London in November. Proceeds will benefit The Film Foundation, which is a non-profit organization founded by a consortium of leading filmmakers, including Martin Scorsese, and whose mission is to preserve and restore classic films.