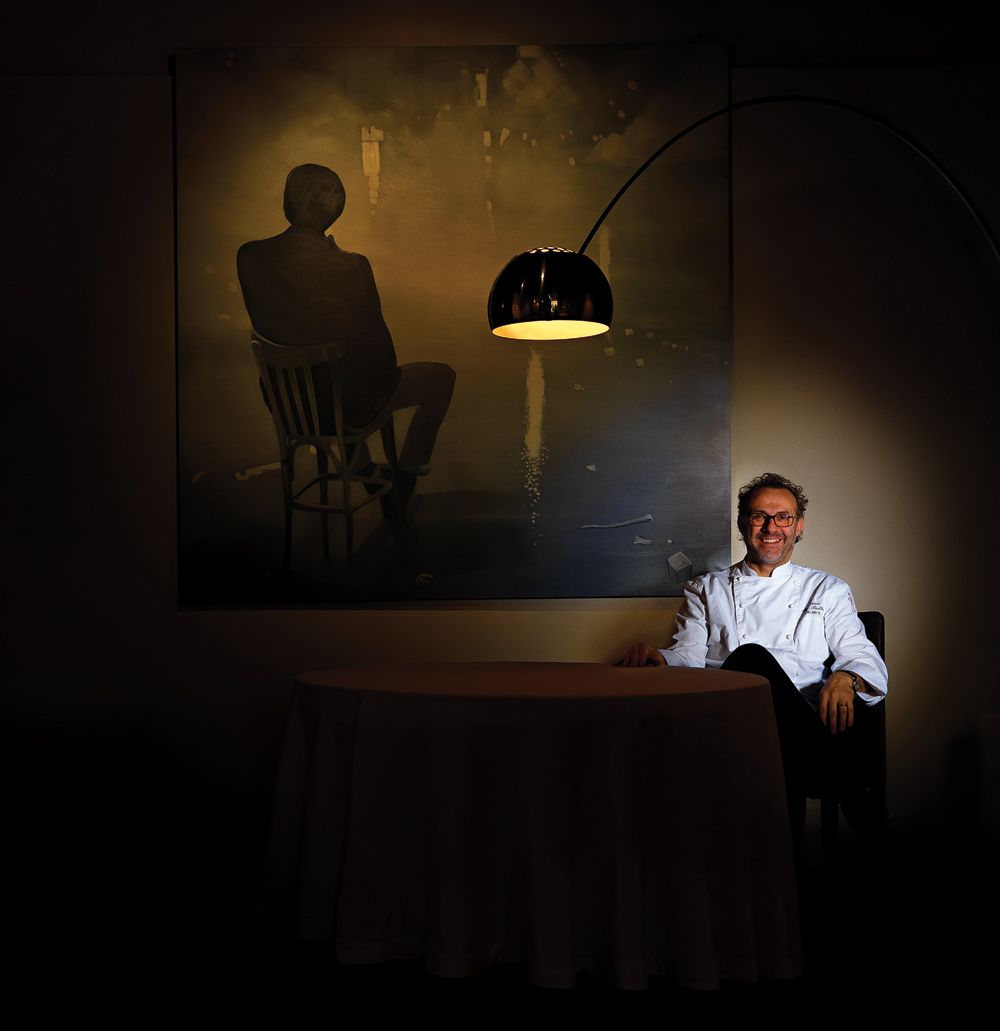 Photo Credit: Osteria Francescana
The "World's 50 Best" list has named Modena, Italy's Osteria Francescana the best restaurant in the world for 2016, dethroning Girona, Spain's El Celler de Can Roca, now sitting at number two. This is Chef Massimo Bottura and his restaurant's first appearance at the top of the list. There were other surprising moves: Copenhagen, Denmark's Noma, which had jockeyed with El Celler de Can Roca for the top spot over the last few years, moved in to the number five spot—its first time out of the top five since 2009. New York's Eleven Madison Park made its highest appearance at number three, which is also the highest rank for an American restaurant in many years. The jewel of the Basque Country, Asador Etxebarri, cracked the top 10 for the first time and Cape Town, South Africa's Test Kitchen showed the highest any African restaurant ever has, coming in at 22 while The Tasting Room fell off the list entirely.
Photo Credit: World's 50 Best
The list has been criticized in recent years—while its considered to be more accurate because it includes the opinions of industry professionals, judges are also not required to pay for their own meals, which calls into question the requirement that they remain anonymous. The pool of judges is made up of restaurateurs, chefs, food writers and well-traveled enthusiasts. Each judge must have dined at a restaurant within the past 18 months and is allotted seven votes, three of which are required to go a restaurant outside of the judge's home region. It has been alleged by several chefs, both on and off the list, that intense lobbying occurs—both from restaurants themselves and other outlets, like national tourism boards. While the rewards of appearing on the list are obvious, it requires a serious monetary and public relations commitment from chefs while they are supposed to be running restaurants and cooking food.
Photo Credit: Osteria Francescana
This year's award ceremony and corresponding conference were held in New York, which is the first time its ever been held outside of London. It was announced that next year's festivities would take place in Melbourne, Australia. Newcomers to the 2016 top 50 include New York's Estela, which was listed at number 44 and San Francisco's Saison, which debuted high at 27. Enrique Olvera's Mexico City restaurant, Pujol, had a strong showing at number 25, hot off the heels of his other restaurant, New York's Cosme, which appeared for the first time at 96 out of the top 100. Other top honors include "Best Female Chef," which went to Dominique Crenn of San Francisco's Altelier Crenn, though her restaurant has never appeared on the top 100 list. El Celler de Can Roca's Joan Roca won "Chef's Choice" and Eleven Madison Park captured the "Art of Hospitality" award. As we look forward to the next year of good eating, it's worth noting that Den in Tokyo received "The One to Watch" award, so make your reservations while you can.