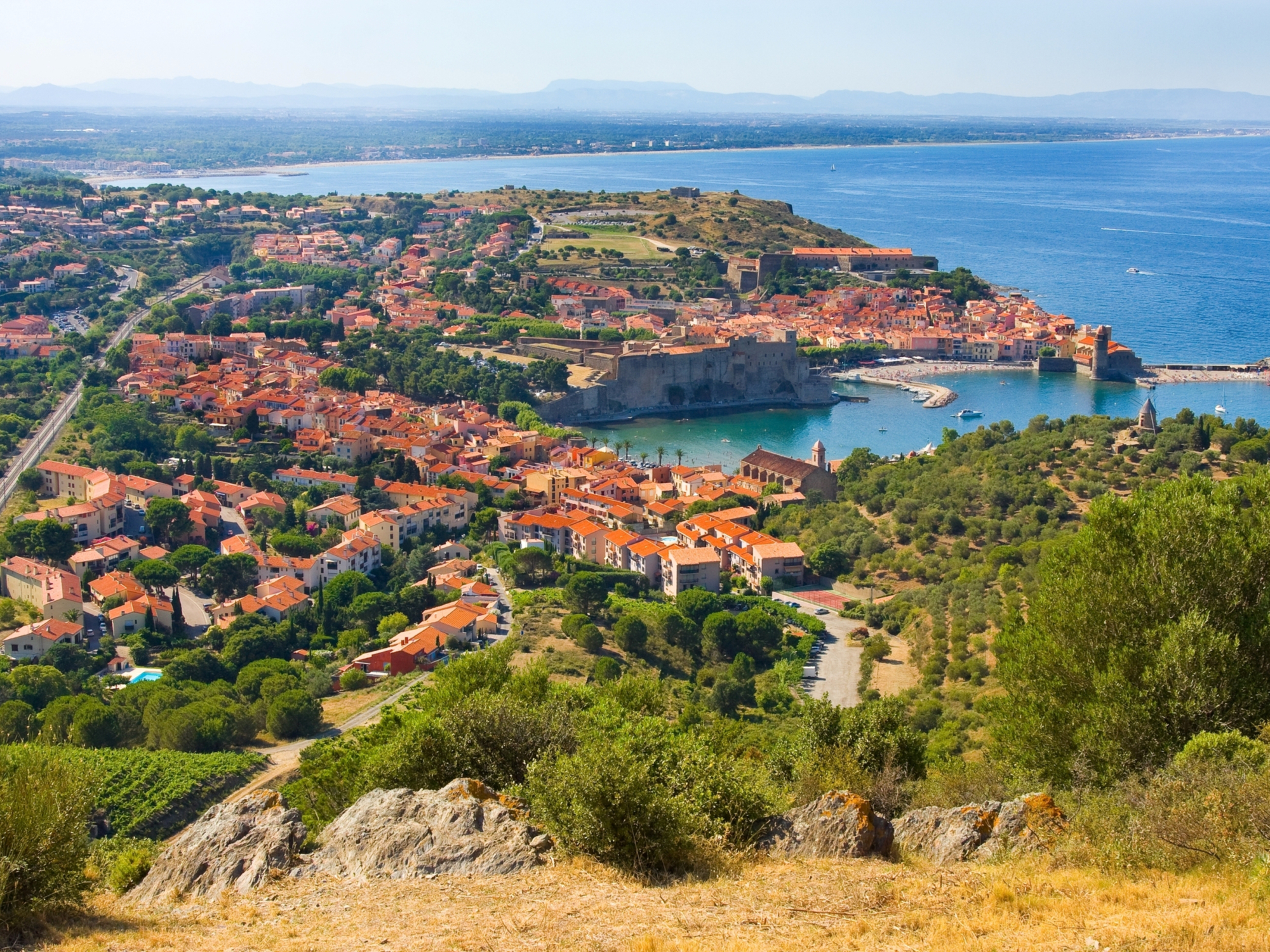 Photo Credit: Shutterstock.com
Surrounded by mountains and numerous topographical features resulting from a turbulent geological past, France's Roussillon wine region is cradled in a massive amphitheater-like bowl nestled in the South of France. The unique area sits between Spain and narrow valleys spidering outward among the Pyrenees and Corbières Mountains to the Mediterranean Sea.
Distinct micro climates, many of which have earned their own AOP certification, receive more than 320 days of sunshine per year balanced by heavy autumn rains. Combine this with soils defined by clay, limestone, schist, and gravel and you get the perfect array of terroirs seemingly custom made for the more than 23 different Roussillon grape varieties to reach their optimal potential.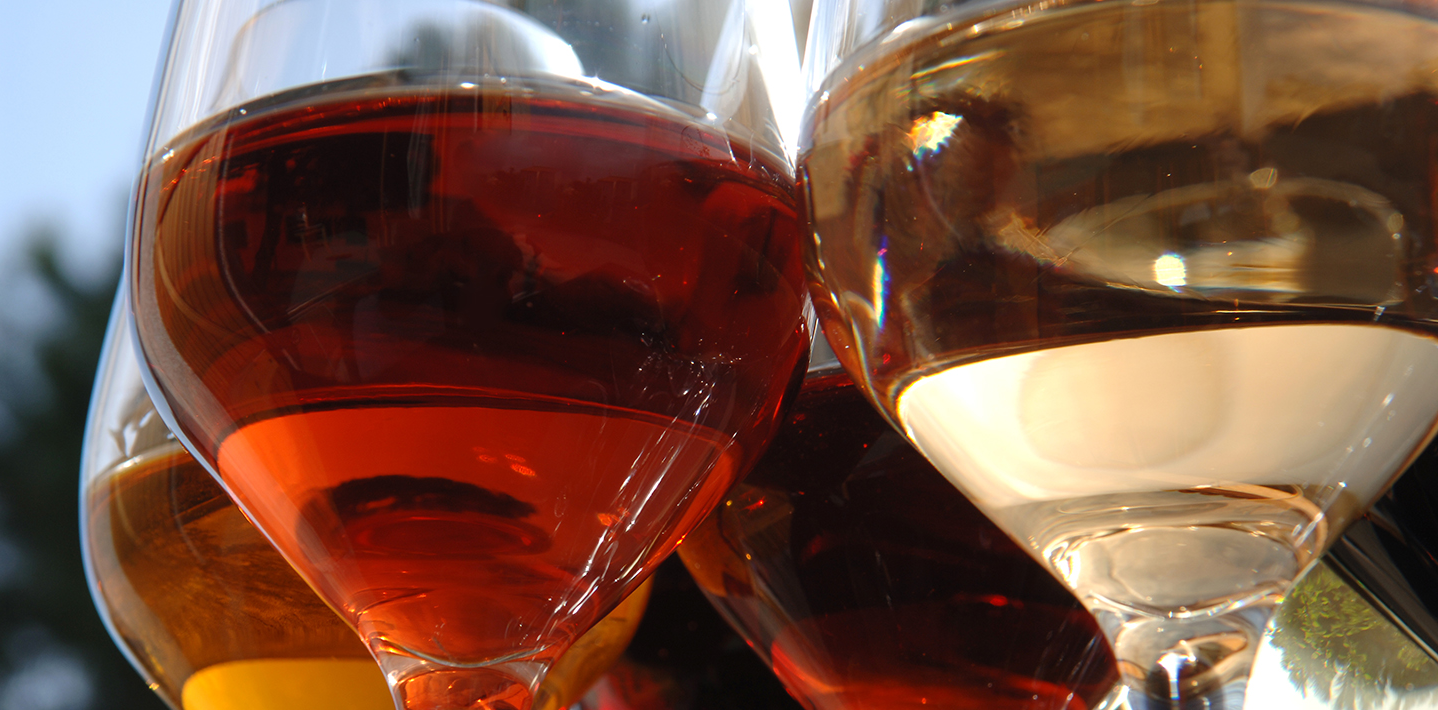 Photo Credit: Wines of Roussillon
The best part is when winemakers get their hands on the juice crafting a bevy of elegant wines. Capitalizing on this unique patchwork of micro-terroirs, Roussillon's small community of 2,200 winemaker families, 25 cooperative cellars, and 345 private wineries produce everything from dry still wines and Vins Doux Naturels (Fortified Sweet Wines) to the classic dry reds & rosés representing 87 percent of the region's exports.
Apparently, many of us are appreciating this value coming from a diversity of terroirs, low-yielding vines, and strictly adhered-to organic viticulture. The Roussillon's top quality bold reds have experienced a whopping 177 percent increase in export volume to the USA since 2010.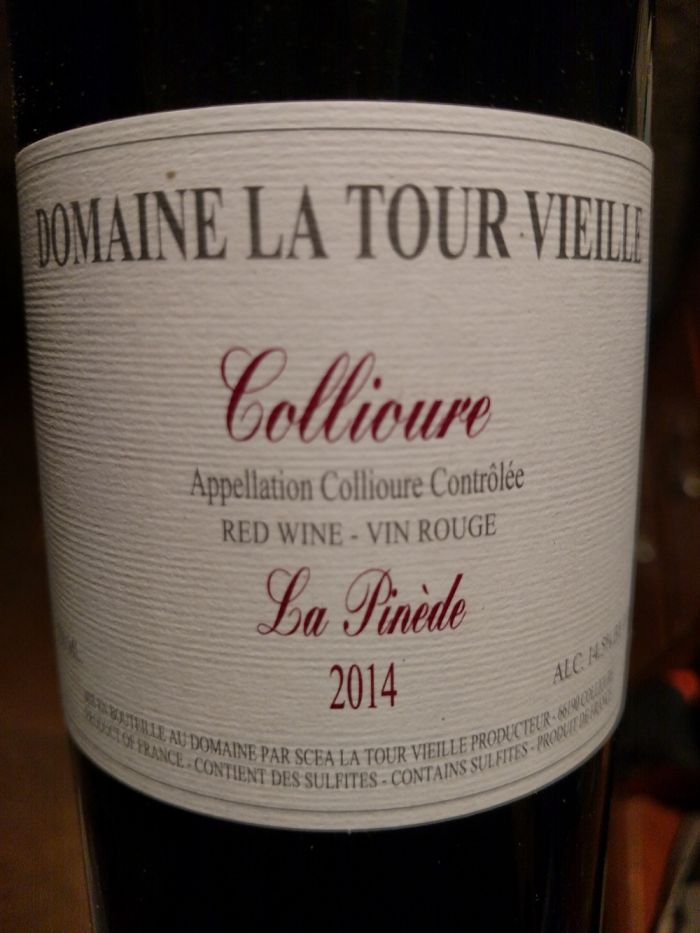 Photo Credit: Steve Mirsky
Domaine La Tour Vieille, Collioure Rouge La Pinede 2014
Vineyards producing the grapes in this 75 percent black Grenache 25 percent Carignan blend are situated on slopes in Pyrénées foothills just as they plunge towards the Mediterranean Sea. Manual harvesting and the treading of grapes that Domaine La Tour Vieille sources noticeably impacts this velvety supple vintage. Entirely aged in concrete vats and bottled following harvesting in June, you get a rich cinnamon and plum on the mouth feel while black currant and cloves burst forth on the palate. Powerful tannins and minerality partner up just right delivering a sharp spicy kick to the back of the throat spreading out across the mouth defining an intense character. Pairs wonderfully with fish dishes but also promises to cellar well and evolve in boldness & structure over the coming years.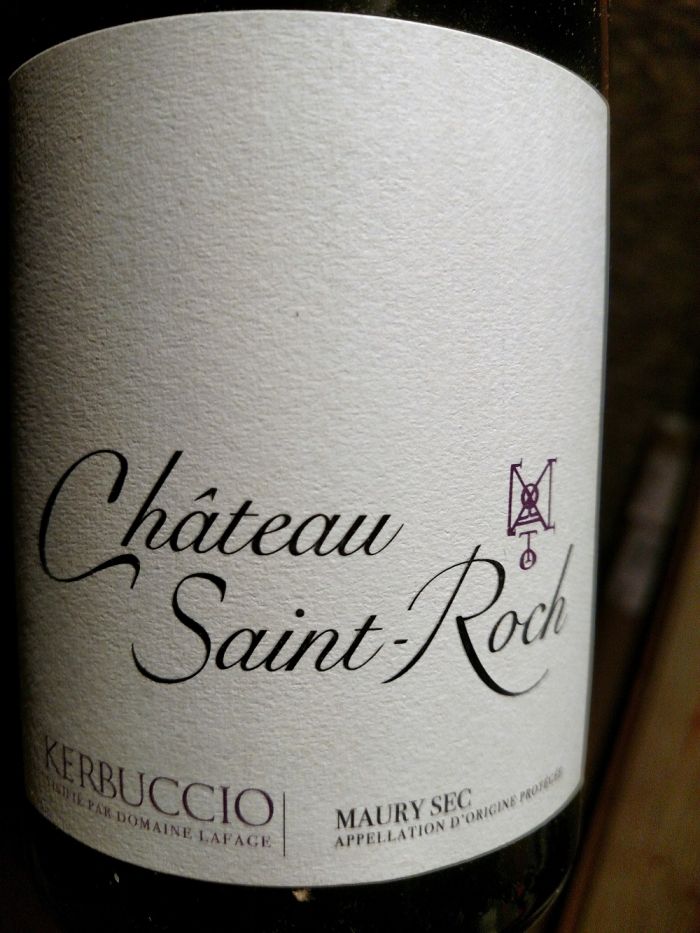 Photo Credit: Steve Mirsky
Château Saint Roch, Maury Sec 2014
It's a common misconception to automatically associate fortified sweet wines with the Maury appellation. The truth is that dry reds full of character like this Chateau Saint-Roch cuvée Kerbuccio are just as common. Black schist and marl soils set up an ideal growing substrate for this 60 percent Grenache Noir, 20 percent Syrah, and 20 percent Mourvèdre blend made with manually harvested grapes. 30 percent of the wine is aged in 500 litre barrels for six to nine months while the rest is aged in full concrete vats. Smoky on the nose, a deep dark rich berry strongly reveals dark chocolate and tobacco on the palate. Bracing tannins give it well defined structure deeply penetrating to the core of the mouth feel while an electrifying astringency showcases the more finely tuned aspects of this bolder wine.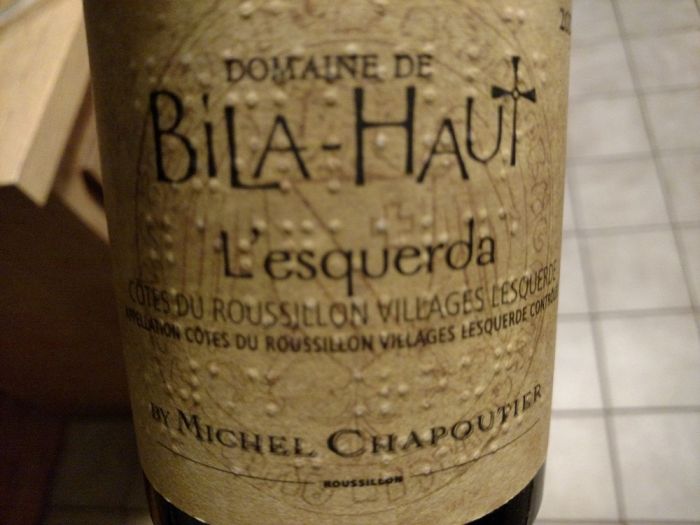 Photo Credit: Steve Mirsky
M. Chapoutier- Domaine de Bila-Haut, Côtes du Roussillon Villages L'Esquerda 2013
In Catalan, L'Esquerda means "fault in the rock" and as is the case with this Côtes du Roussillon Village, takes you to the core of Roussillon's granitic soils by simply taking a sip. Vineyards in plateaus and hills 350 meters above sea level fueled by granite sand limestone soils yield a unique tasting experience with this Syrah, Grenache, Carignan blend with 10 percent aged in oak while the other 90 percent in concrete tanks. Astringency out front displays chocolate and complex berry while its multi-layered complexity makes it pair well with a wide variety of cooking styles and ingredients like salt, char, roasted vegetables, and cheeses. Consistent across the palate, pairing with foods empowers and accentuates many ingredients like a magical gravy creating a delightfully well rounded flavor experience.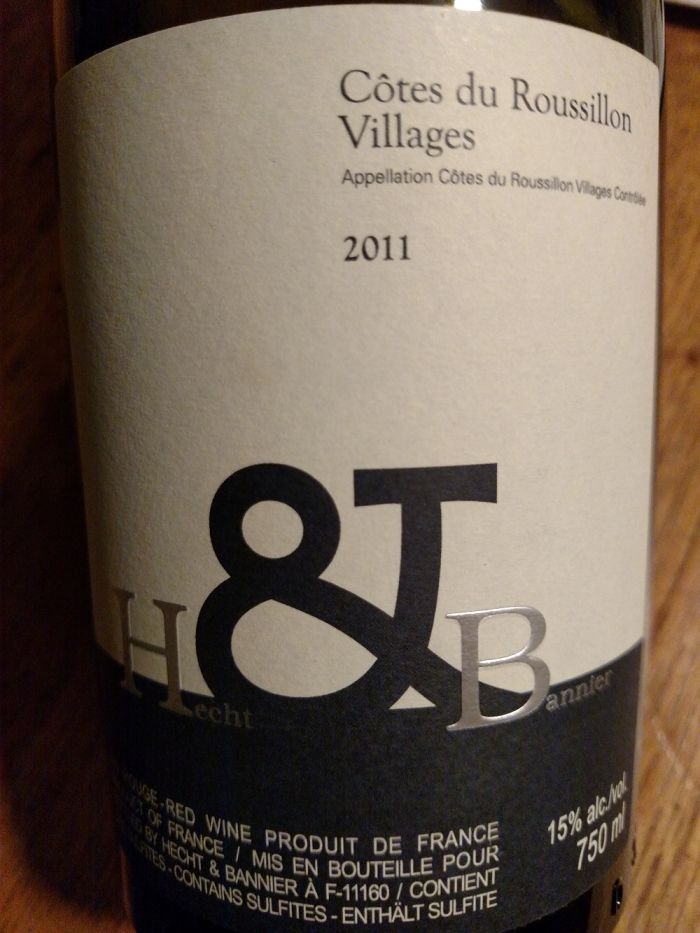 Photo Credit: Steve Mirsky
Hecht & Bannier, Côtes du Roussillon Villages 2011
Hecht & Bannier owners Gregory and Francois personally visit appellations each year testing out wines for their blends, ultimately selecting grapes from both cooperatives and individual highly esteemed Domaines. Not being tied by contract to any producer gives them the freedom to source from terriors that best suit their winemaking objectives including certified organic when possible.
This mightily diverse Cotes du Roussillon blend of Grenache, Syrah, Carignan, Mourvèdre, and Lledoner Pelut is shaped by a three-way aging process of 30 percent in concrete vats, 40 percent in demi-muid (500 liter barrels), and 30 percent in oak barrels. With anintense ruby hue, this wine exhibits a dense mouth feel with tannins balancing a black berry fruity spiciness. A dark presence permeates the overall flavor experience with spicy grape, chocolate, and tobacco notes that linger all the way to the finish.