Photo Credit: Rocky Mountaineer
Sponsored Content by Fairmont British Columbia
Tasting Canada's Wild West: A True Foodie's Guide to Eating Your Way Through BC
There's no place quite like British Columbia. Fairmont has teamed up with local partners to offer a variety of culinary excursions, guided tours of craft distilleries and the opportunity to forage wild ingredients with a chef. From the vibrant, metropolitan energy of Vancouver to the quaint charm of afternoon tea in Victoria and the adrenaline pumping adventure of Whistler, experience the best of BC with World Class Wild. With Fairmont, you can experience custom culinary excursions, guided tours of craft distilleries and the opportunity to forage wild ingredients with a chef. Then enjoy luxurious accommodations and world class restaurants that highlight the natural bounty of the region. Let British Columbia captivate your senses—especially when it comes to your tastebuds.
With more than 16,000 miles of Pacific coastline and approximately 62 million acres of forest, British Columbia is truly Canada's wild land. As you might expect, all of this open space and access to wildlife makes for some really, really good food. Be it locally-harvested vegetables, wild game, or crisp Okanagan wines, this Canadian province is a true foodie's paradise. Here are some of the best ways to eat your way through British Columbia: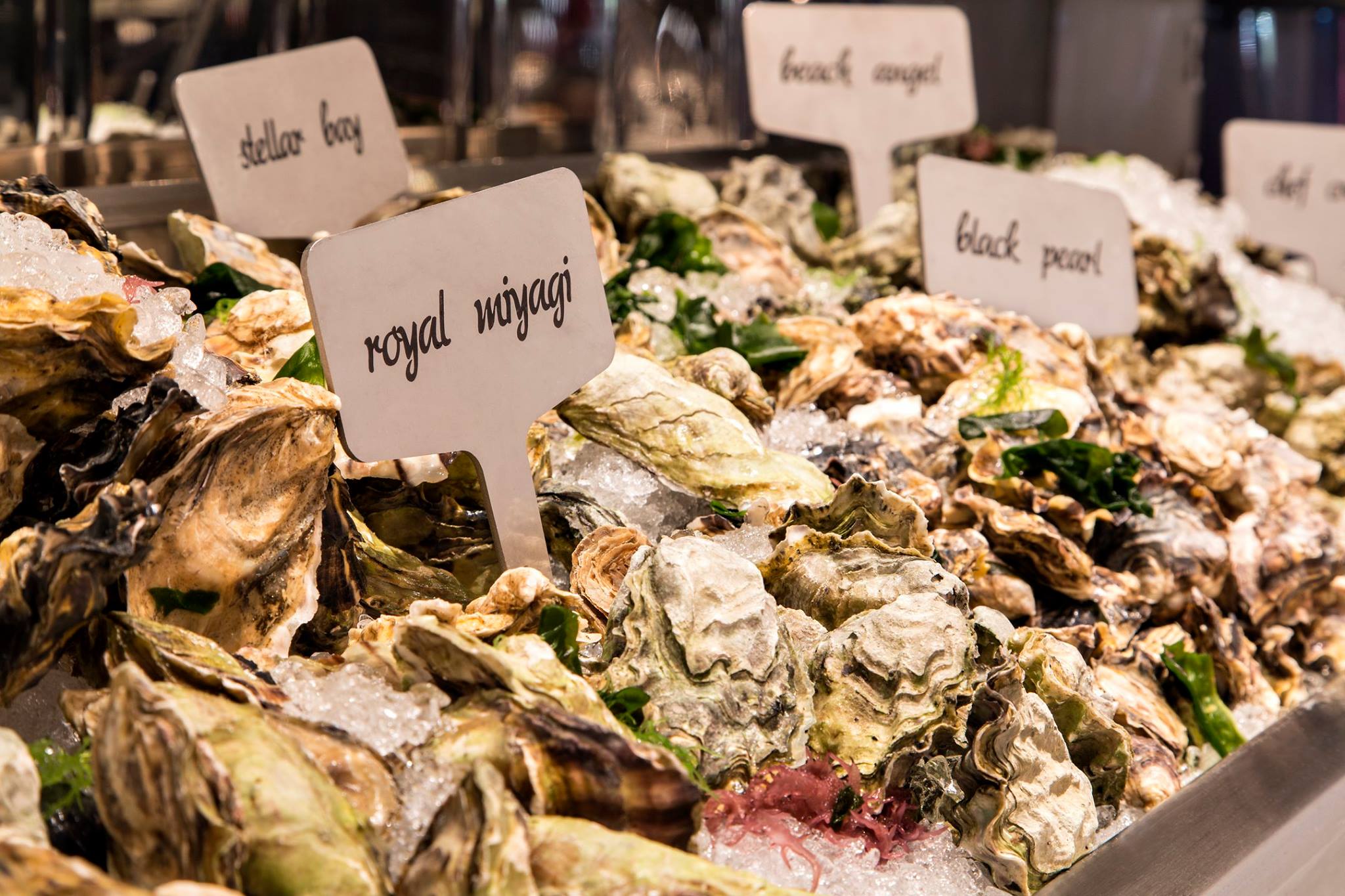 Photo Credit: Blue Water Cafe
Seafood is the name of the game in BC. While you're not hard-pressed to find seafood on the menu elsewhere in Canada, the sheer abundance of sock-eye salmon, Dungeness crab and raw oysters is unparalleled. There is a significant East Asian influence in the seafood scene, particularly in Vancouver. In the city, Blue Water Cafe is the go-to for the freshest catch of the day. Expect an assortment of raw oysters to choose from, which will be shucked on site for you before being brought to the table to assure their quality. Don't get us started on their caviar selection either—let's just say it's extensive.
The area isn't called British Columbia for nothing; classic English staples abound as well. In Victoria, tea time is a way of life. Indulge in the quaint afternoon pastime with Tea at the Empress, where guests are treated to a sophisticated array of favorites; think scones with clotted cream, rare loose leaf teas, strawberry preserves made with lavender from the hotel's rooftop garden and all the pastries your heart could desire. Fun fact: all of the tea room's china was originally created in anticipation of a visit from Queen Elizabeth in 1939 and is still used today.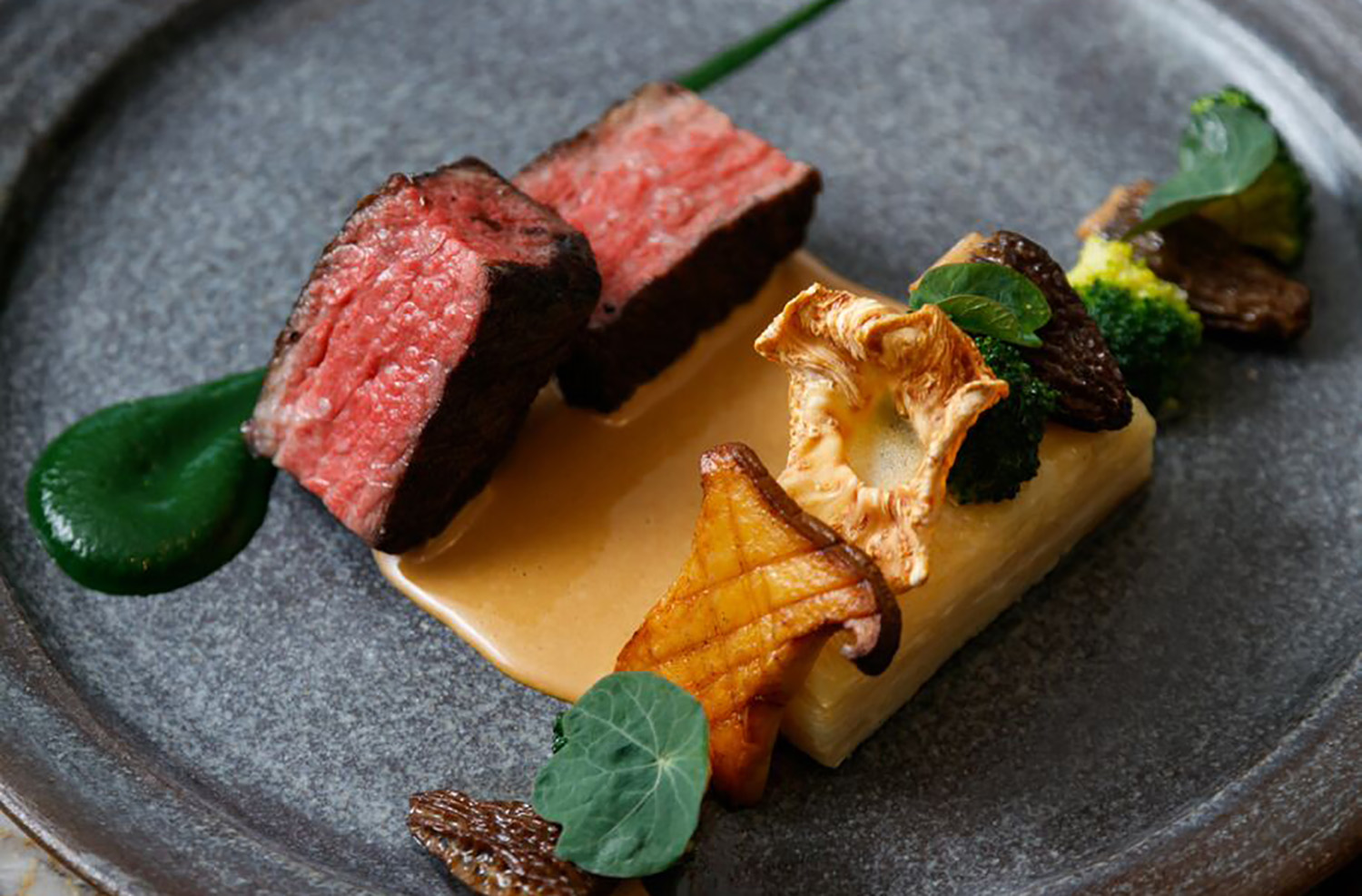 Photo Credit: Botanist Restaurant
Elk, bison and deer, oh my! While the spoils of the sea are often what's first on the menu, BC's wild game meats are also a foodie force to be reckoned with. In Vancouver, Wildebeest reigns supreme among carnivores. Start a meal in the trendy eatery with a slice of the smoked boar belly, followed up with a plate of bison carpaccio and a luge of bone marrow. Save room for a main dish, you won't want to miss the opportunity to sink your teeth into your own roasted elk loin.
To say that British Columbia is lush would be an understatement. The Pacific Northwest makes for a pretty ideal climate for some of the world's most unique flora, fauna and, of course, food. No restaurant in Vancouver highlights the natural bounty of the region better than Botanist. As guests walk onto the restaurant's garden terrace, they are met by over 50 different local plant species living within a serene glass-walled space. Chef Hector Laguna's primary focus on the menu is backyard produce gathered by organic agricultural methods. Stop in for dinner, where you can sample seared, sustainably-caught sablefish on a bed of puffed tapioca and fermented veggies. If you're really feeling adventurous, hand the reigns to the kitchen and let them serve you a surprise meal you surely won't forget.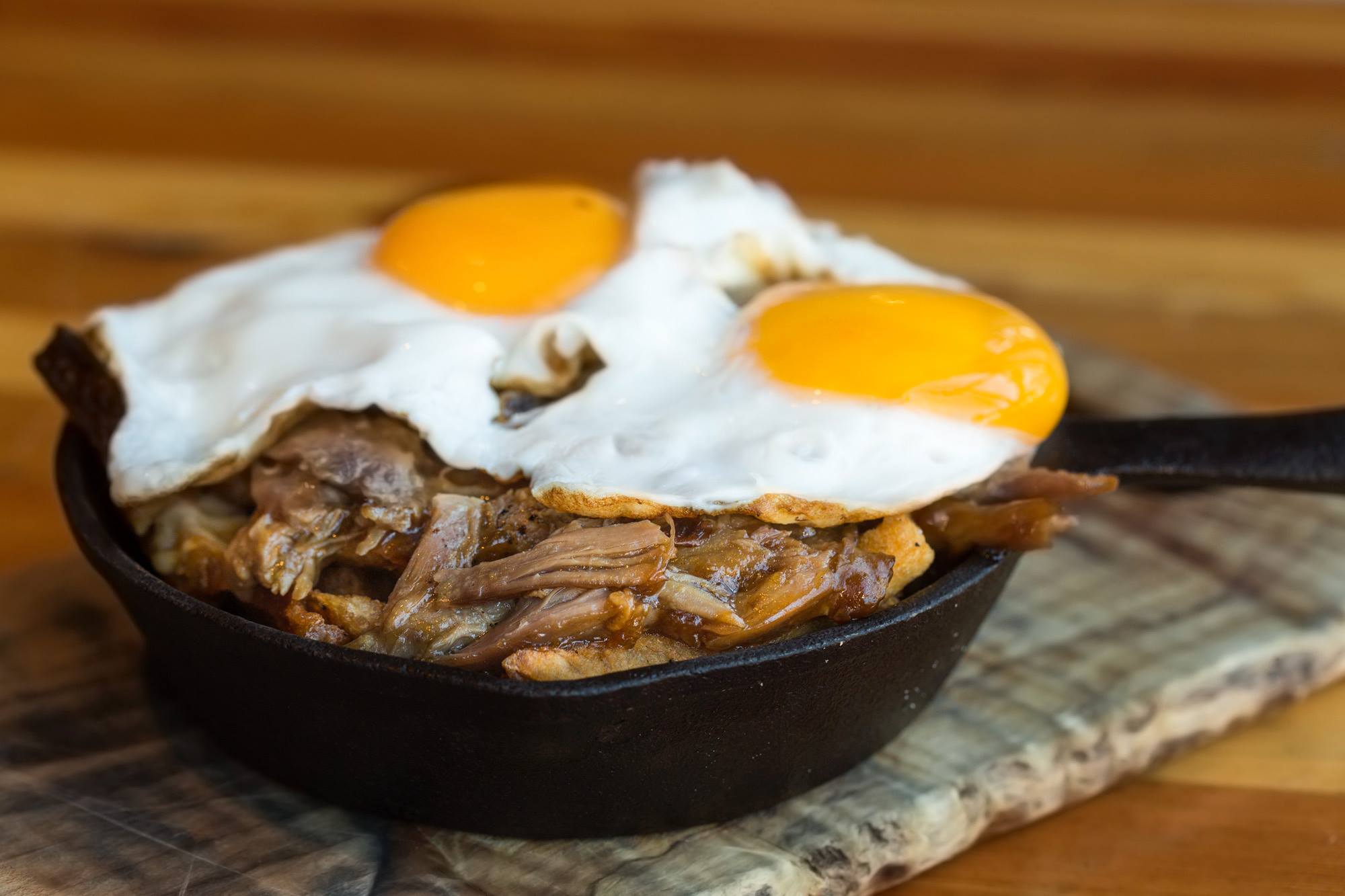 Photo Credit: Edible Canada Bistro
If you're looking to take a little piece of BC home with you, look no further than Oyama Sausage. This deli on Granville Island offers unique, exotic charcuterie. Let a renowned chef guide you through the overwhelming selection on Fairmont Vancouver's Chef Market Trek. After you've gotten your fill of elk proscuitto, cured pork cheeks and turkey pepperoni, guests will enjoy a beer tasting at a local microbrewery, followed by a four-course meal that pairs the day's purchases with local wines.
It's no secret that Canada can get pretty chilly come wintertime. If there is any culinary offering that Canadians excel at, it's comfort food. No trip to the Great White North is complete without a steaming hot helping of its national dish: poutine. Poutine is typically comprised of fresh, hot french fries with a smattering of cheese curds and a hearty pour of meat-based gravy on top. While often consumed at a local shop on a street corner after a night of heavy drinking, there are other ways to get your fix. Edible Canada Bistro steps it up a notch. Head to the dining hall for brunch, where you can get an order of their Mt. Lehman Duck Poutine which contains duck gravy, fried egg, and carmelized onions on a bed of hand-cut fries.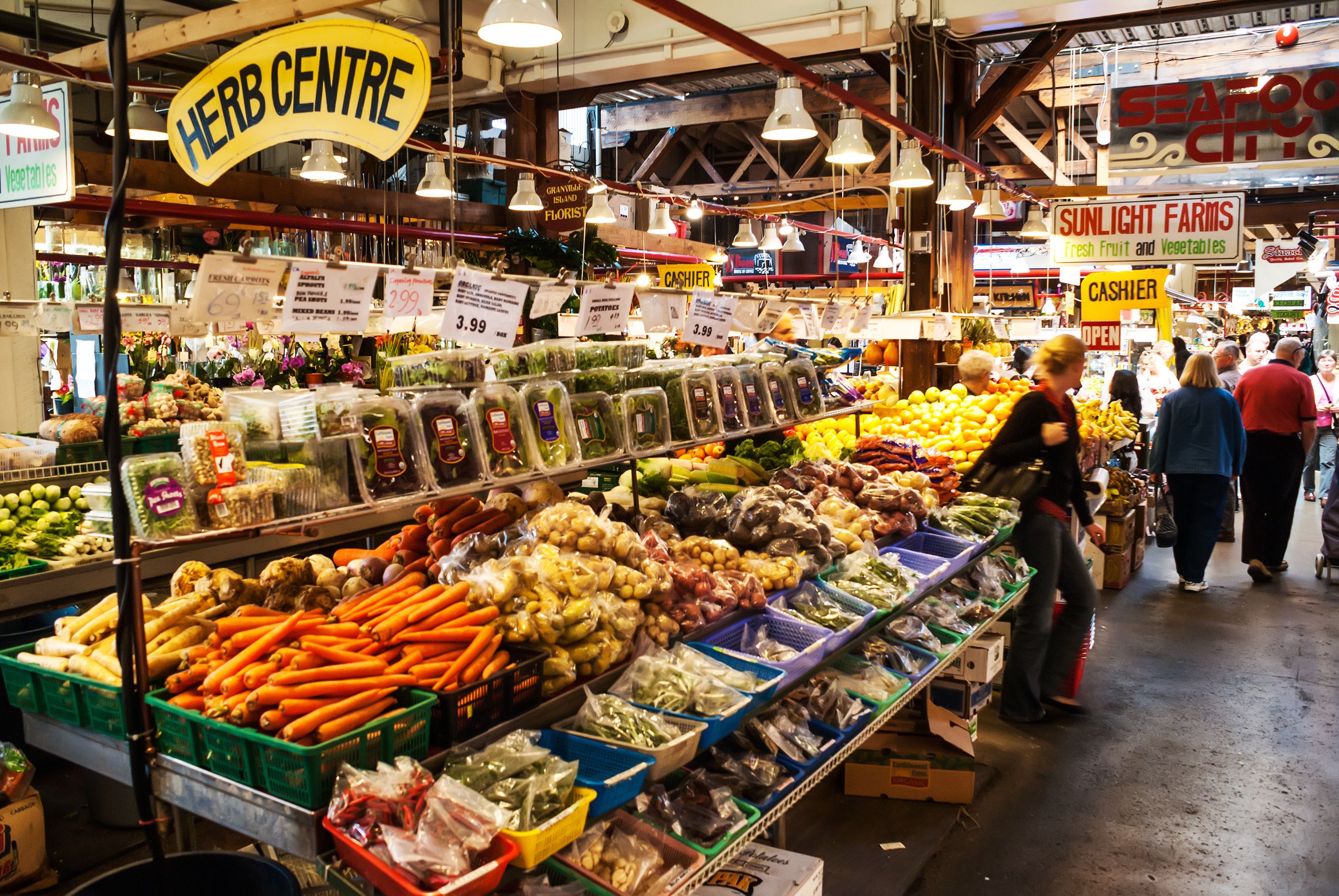 Photo Credit: DeymosHR / Shutterstock.com
Okay, done indulging yet? BC isn't just known for its hearty foods—the produce is also to die for. The best place to find local artisanal goods and fresh fruits and veggies is the Granville Island Public Market. There is a purveyor pedaling the stuff of every gourmand's dreams; think truffled brie on cheese carts, locally-sourced varieties of maple syrup, and booths filled with freshly caught sea urchin. Set aside a few hours to really indulge all of your senses, but especially your tastebuds.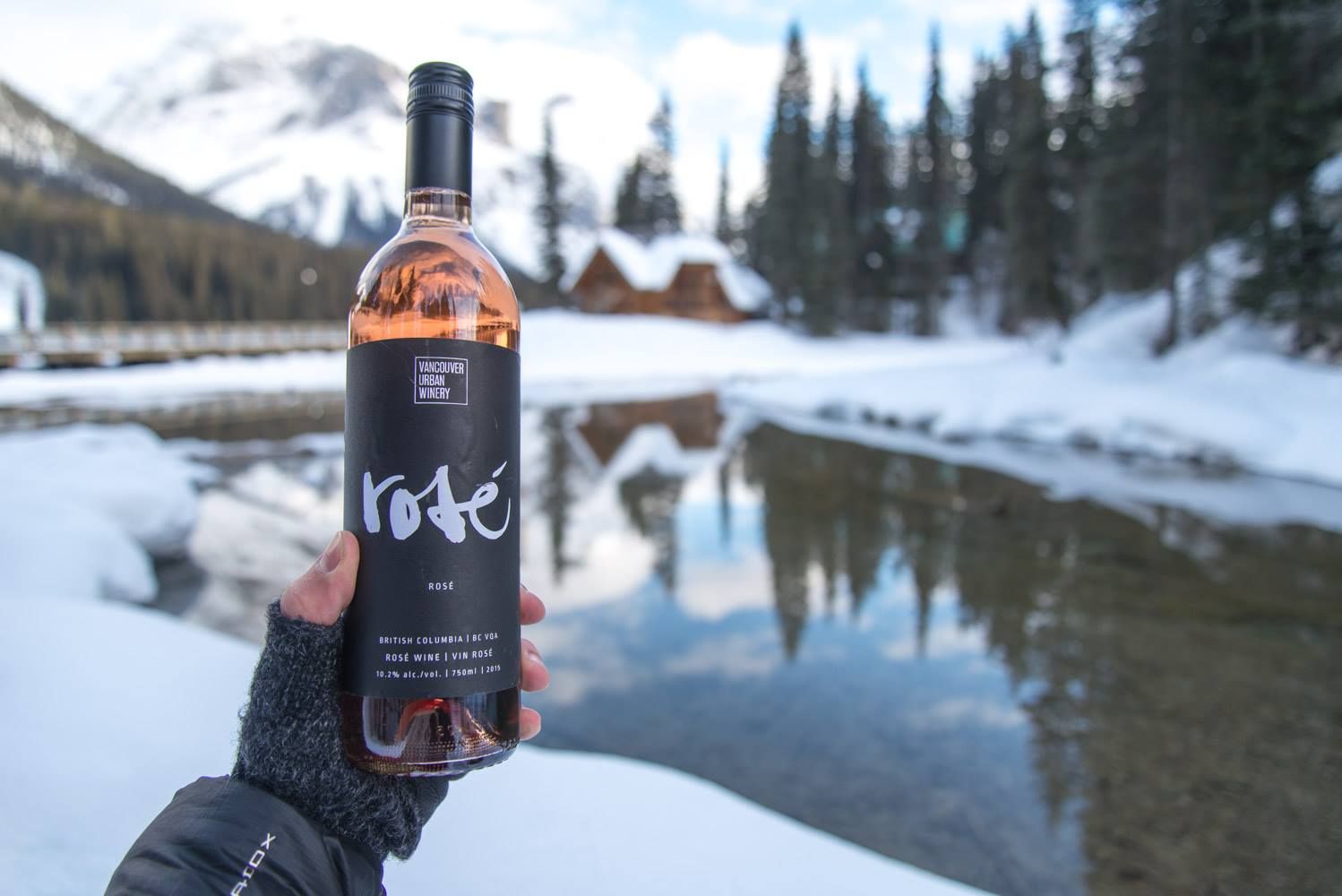 Photo Credit: Vancouver Urban Winery
Where there is good food, good drink is sure to follow. If you haven't heard of the Okanagan Valley before, then you're in for a treat. The valley is British Columbia's wine capital, with over 172 licensed wineries planting grapes for Merlot, Pinot Gris, Pinot Noir and Chardonnay. While in the area, stop by Tantalus Vineyards, who were the region's first wine growers and make a signature Riesling that locals rave about. If you don't happen to make it out to the valley, or are looking for a more metropolitan expedition, check out the terminally cool Vancouver Urban Winery in the Railtown neighborhood. All of their wines are produced in-house, which is pretty impressive considering the environment. The tasting room also shares its space with the Belgard Kitchen restaurant so that you can sip on a glass of their lauded 2014 Merlot while nibbling on eats like Pacific Northwest Halibut cheeks or Wagyu meatballs.
Photo Credit: Victoria Distillers
Wine is fine, but beer is…well, also pretty great. Thankfully, the craft beer explosion of the last few years has also found its way to BC. Located approximately an hour south of Vancouver proper is Four Winds Brewing, arguably the best craft brewer in British Columbia. Grab a flight of their much-loved Saisons for a taste of what this beer scene is really all about.
If your pick of poison is neither beer nor wine, it might be time to stop by Victoria Distillers. Located on the picturesque waterfront, the distillery produces some of the region's finest signature gin, vodka and flavored liquers. For those looking for an in-depth look at how alcohol is produced, there are daily tours and tastings provided on the property. If you're looking for a more relaxed environment in which to imbibe, head straight to the cocktail lounge where bartender will mix and muddle custom creations such as the Seaport Sour or a classic gin and tonic.