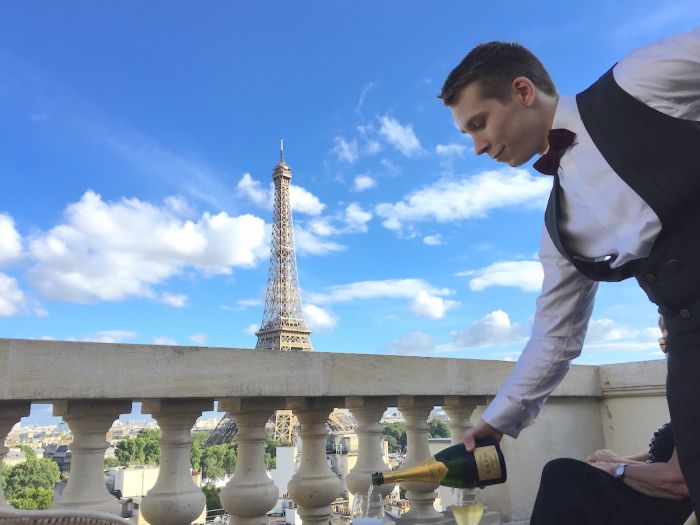 Photos by Eric Rosen
The word speakeasy historically referred to back-alley bars serving up bootlegged booze to less-than-reputable characters. While the term has lately been appropriated by hipsters and high-class establishments alike, it still retains a patina, albeit a rather wry one, of the unsavory. However, one limited-time pop-up bar is bringing the speakeasy style to another level in Paris.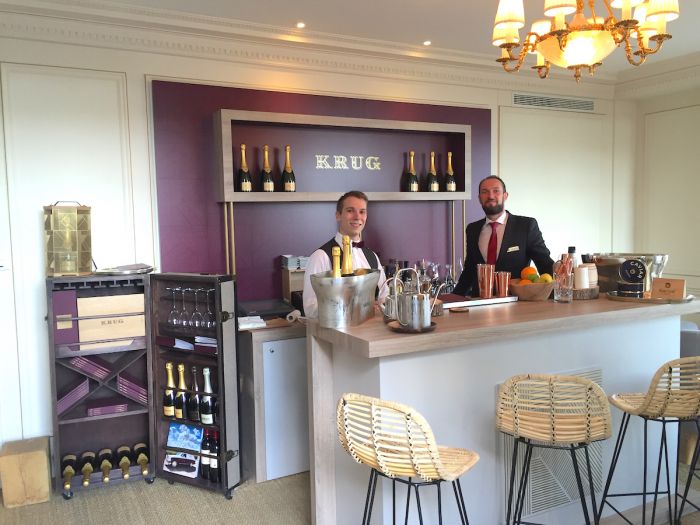 The Shangri-La Hotel, Paris, has launched "Le Bar à Ciel Ouvert by Krug" for the summer. This so-called bar in the sky is a short-lived partnership between two venerable luxury brands to create a one-of-a-kind experience for hotel guests and parvenus alike.
Le Bar à Ciel has been installed in one of the hotel's large guestrooms with postcard-perfect views of the Eiffel Tower from its 30-square-meter outdoor terrace, and is open now through August 26, 2017. Its regular hours are from 6:00–11:00 p.m. (remember, it's in a guestroom, so noise is a consideration). Try for around 8:00 p.m. so you can settle in for the sunset views. There is room for 16 guests out on the terrace and 14 guests inside, so be sure to state a preference (terrace!) when making your reservation.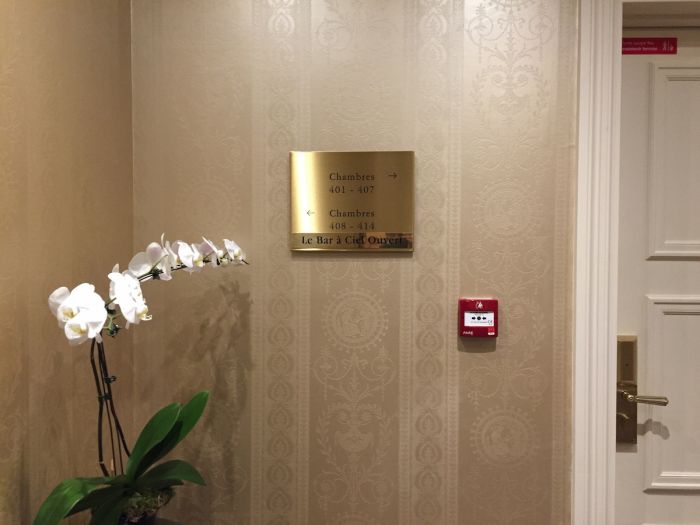 Guests must make a reservation in advance and will be given a password to share with the front desk. Don't worry if you forget it, though, they will also have your name down. Simply arrive at the hotel at the appointed time, stop by reception and you will be escorted up to the room in which the bar is located.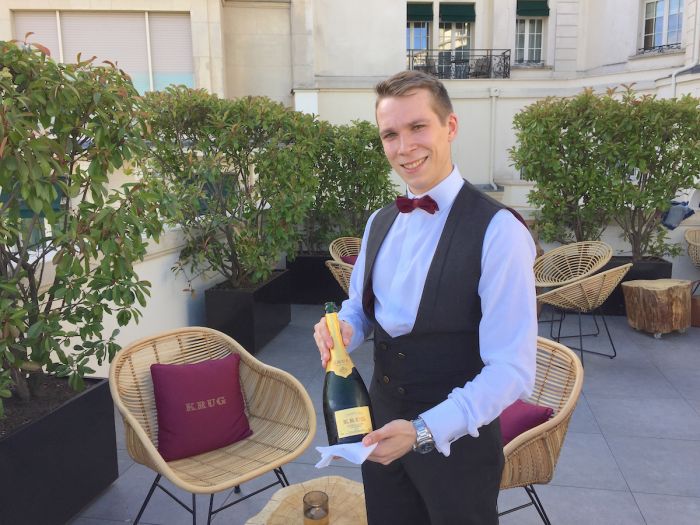 Then you'll be shown to your table or to the bar. The tables on the terrace are rough-cut wooden rounds surrounded by lounge-style outdoor chairs with Krug cushions. Inside, meanwhile, is a small bar top with a few stools, some side seating areas, and standing room.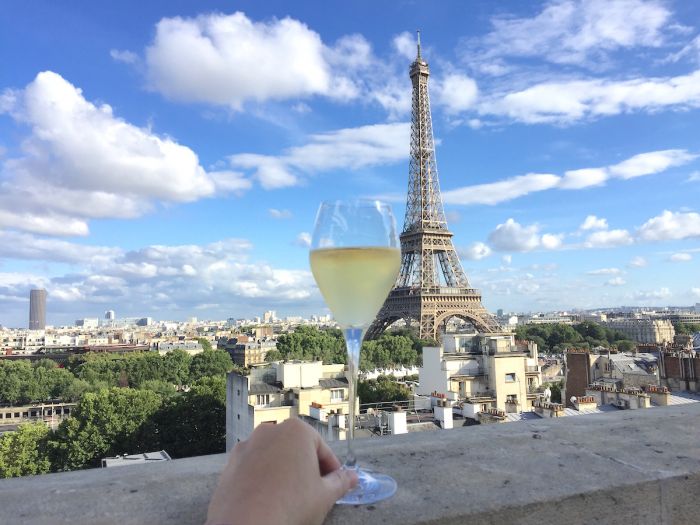 The menu of selections includes a plethora of Krug options including everything from a glass (55 euros) to a bottle of Krug Clos D'Ambonnay 2000 (€4,500). There are also specialty cocktails including a Bleu Carré with Johnnie Walker Blue Lable, Zacapa XO, Buckwheat Liqueur, Old Pedro Ximénes and tonka bitters (€55).
Those feeling puckish can opt for small plates and bites including center-cut smoked salmon served with blinis and condiments, a selection of hand-sliced Iberian charcuterie, and Caviar Gold selected by Maison Kaviari served with all the fixings.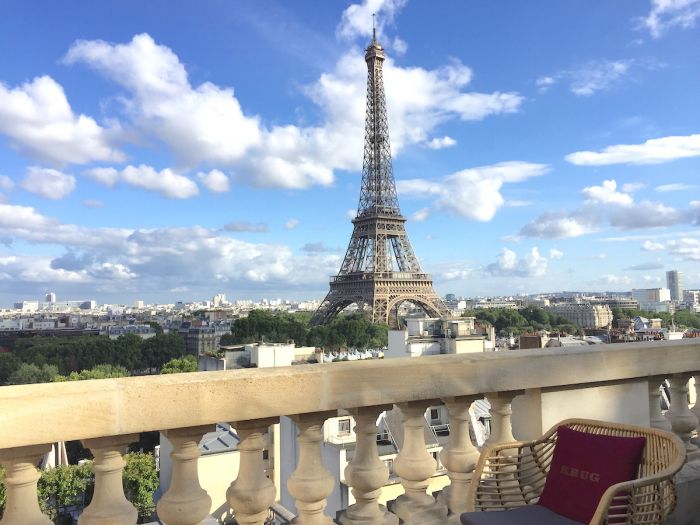 Though Parisians and Paris habitués both tend to roll their eyes at the Eiffel Tower, this singular vantage point and the rarefied tasting experience it includes will have you seeing the City of Light with a whole new perspective.
To make a reservation, call +33 (0)1 53 67 19 98.