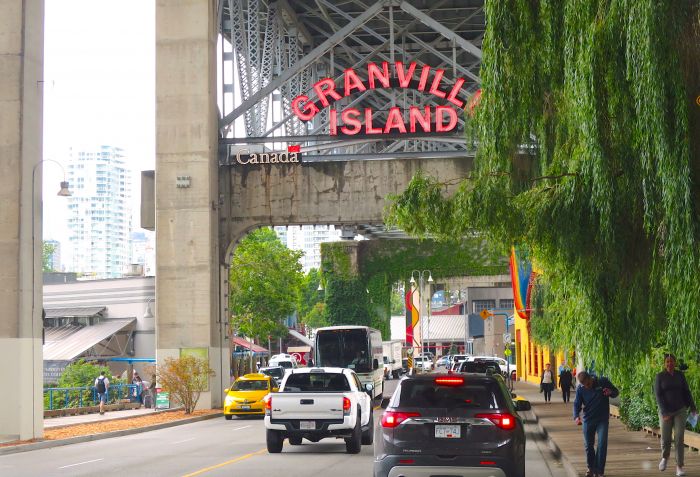 Photo by Michael Reiss
Vancouver is a food-centric city with endless choices and so little time for tourists to get their fill. Food tours fill the bill for efficiently sating culinary curiosity. There are several formats of tours on offer in Vancouver. Some are walking tours of neighborhoods where the guide introduces you to local purveyors and restaurants for an inside taste of the territory with samples aplenty.
There are also "custom tours" that curate a series of experiences to cater to their clients' specific interests. We just experienced one of these custom tours organized by Carlos Gomez of Vancouver Food Tours.
Our guide and driver, Joe Paris, a culinary historian, met us at our hotel in a comfortable van and oriented us via a map to the places and itinerary that would hopefully address our interests. We were full of questions about every facet of life in Vancouver, and Joe was able to answer everyone with great thought and intelligence. That is perhaps the best part of a customized tour. You have an informed denizen to explain and interpret the culture, history and politics that affect the food and beverage scene. By the end of the tour you've typically made a friend, and you have the sense that you are much more in tune with the local culinary landscape.
Photo by Michael Reiss
We started at Granville Island Market, as ground zero for any foodie adventure. Joe helped us navigate the isles in search of the best samples and his favorite vendors.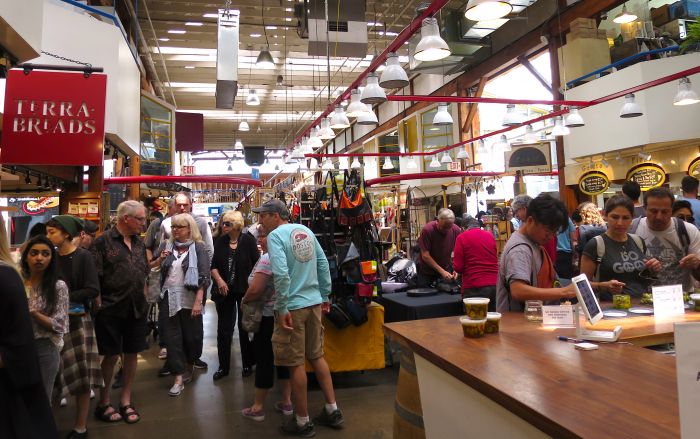 Photo by Michael Reiss
Although we had a full day ahead of us, we couldn't resist a slice of duck pate with truffles and a baguette to whet the palette.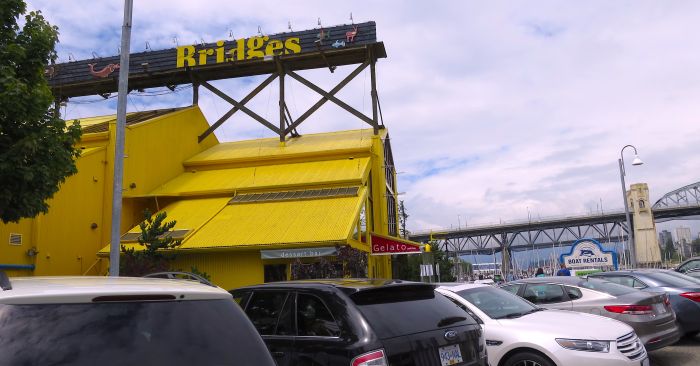 Photo by Michael Reiss
We lunched at a venerable, long-standing waterfront restaurant called Bridges Restaurant, famous for its chowder and fish dishes impeccably prepared with flair.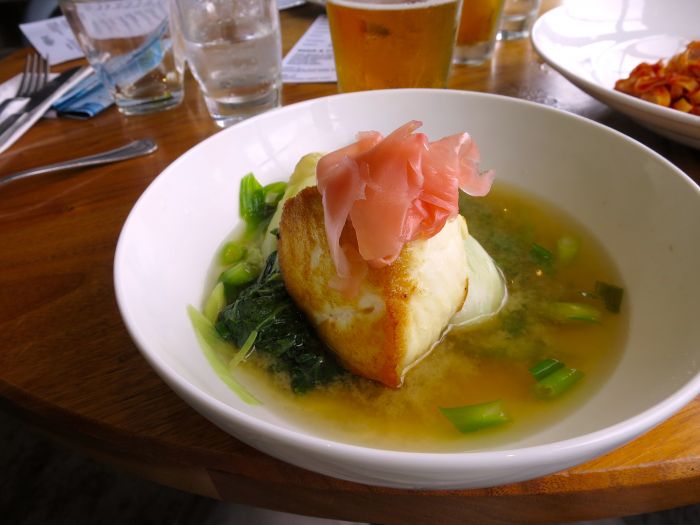 Photo by Michael Reiss
The "Roasted Fresh BC Halibut -Miso Broth with Baby Choy and Pickled Ginger" was one example of the creative dishes on offer. Their homemade gelato is a must to end the meal.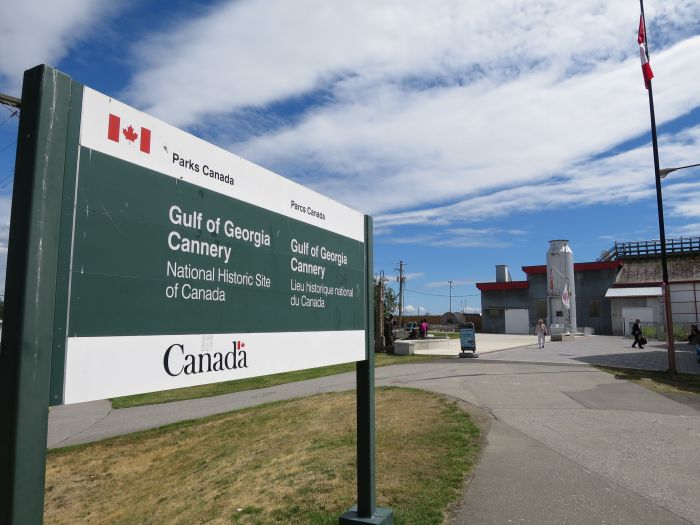 Photo by Michael Reiss
We then headed toward Richmond and a tour of the cannery in Steveston. Along the way we drove through several neighborhoods of Vancouver with nonstop commentary on every nuance that made the area unique.
The Gulf of Georgia Cannery is a national Historic Site of Canada. The Tour takes you through British Columbia's fishing history. The engaging, interactive exhibits were further enhanced by a knowledgeable guide dressed in period garb and well versed in the finer points of this critical aspect of BC life.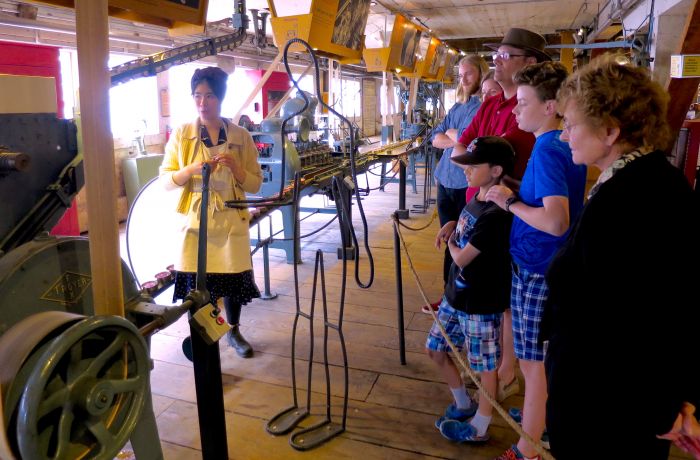 Photo by Michael Reiss
Our appreciation for the story of canned salmon was peaked as we tasted some of the different species at the end of the tour.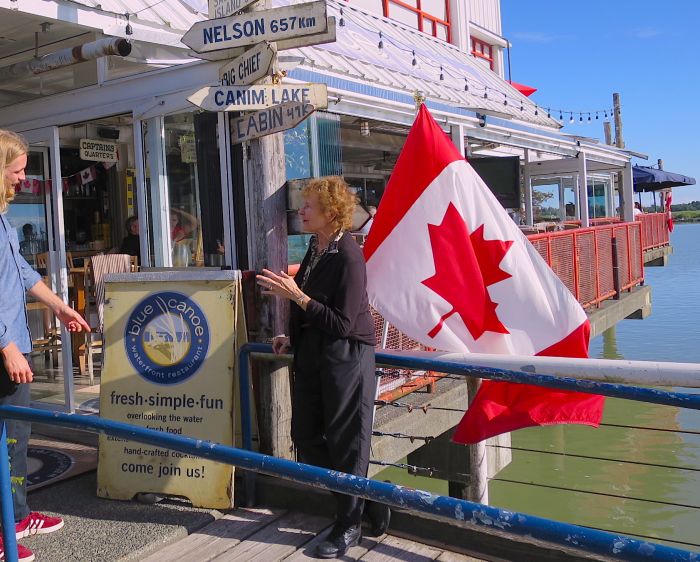 Photo by Michael Reiss
Strolling through the fishing village of Steveston whet our appetite for fish and chips just as we approached The Blue Canoe Waterfront Restaurant, a perfect spot to try the perennial favorite.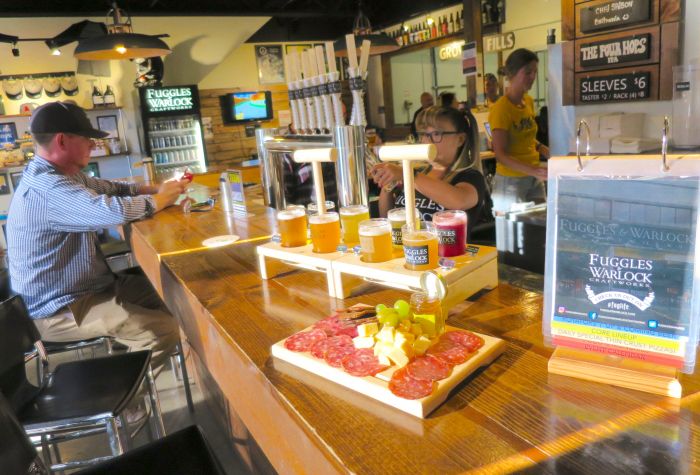 Photo by Michael Reiss
Our final planned stop for the day was a local brewery that's gone international. Fuggles & Warlock Craftworks brews have become so popular that you can now find them almost anywhere you travel.
But start right at the source with tasters of all twelve on tap along with local nibbles including samosas and a charcuterie plate complete with local honey. As we headed back to our Coal Harbor hotel, we returned through the heart of Richmond, now called new Chinatown and a brief stop at a local bakery for coconut buns, one of Joe's childhood favorites and the frosting on our culinary cake.