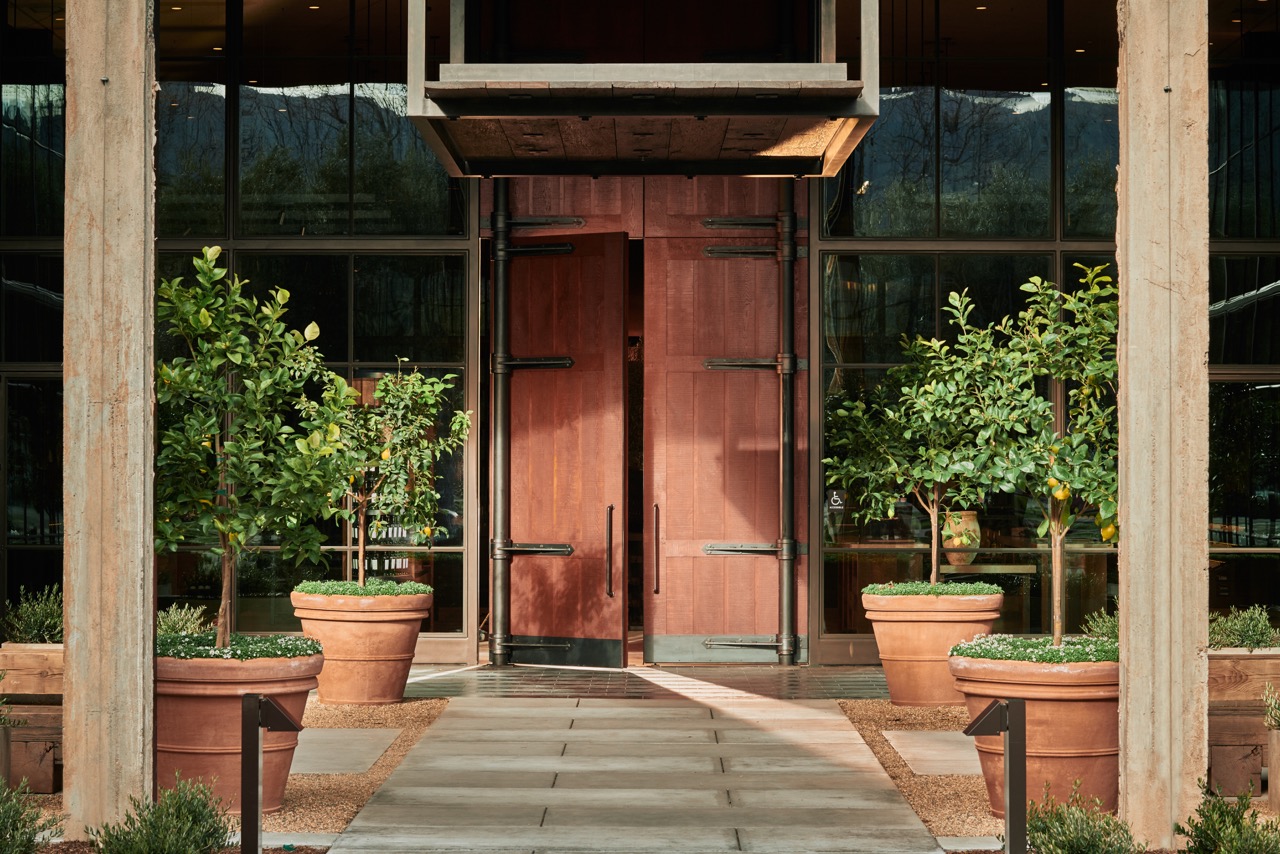 Louis M. Martini Winery's welcoming entrance, courtesy of Louis M. Martini Winery
After more than 85 years as one of Napa's most iconic wineries, Louis M. Martini Winery, crafter of world-class Cabernet Sauvignon from exceptional Napa and Sonoma County vineyards, now has a home worthy of its historic status.
Nearly nine decades ago, pioneering vintner Louis M. Martini played an integral role in establishing Napa Valley as one of the world's premier winegrowing regions, and his winery - a cornerstone of Napa Valley – was one of the area's founding wineries at the end of Prohibition. Today, his legacy is celebrated within the winery's beautiful new visitor center - a sleek, Howard Backen-designed restoration of its historic property along Hwy 29 in St. Helena.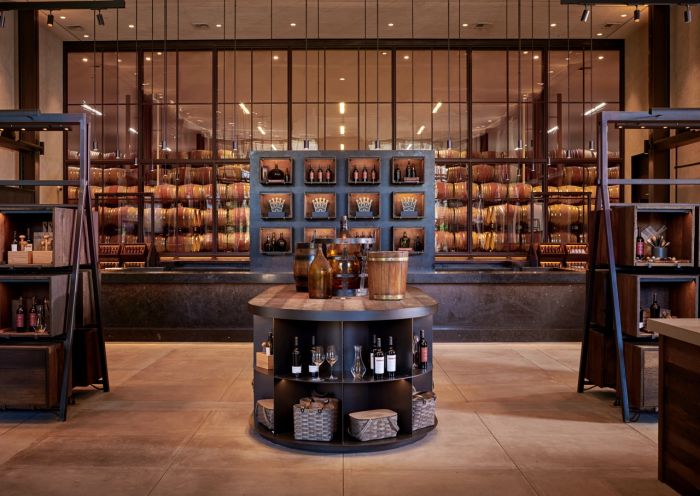 Crown Bar, courtesy of Louis M. Martini Winery
Backen, of Backen, Gillam & Kroeger Architects, was selected to carefully restore the original winery while maintaining classic elements and infusing it with a timeless design. "Howard Backen's vision celebrates the historic 1933 winery building and seeks to preserve its unique structural elements," said Matt Gallo, Vice President, Coastal Operations. The prolific Backen (named one of the top 100 architects and designers in the world by Architectural Digest) sought to remove the non-historic additions made throughout the 85-year-old building's history, meticulously restoring it to its original form.
A grand atrium draws guests into the building's open floor plan, seamlessly integrating indoors and out. The building includes 30-foot-high glass walls with views into the barrel cellar, a demonstration dining room, an underground cellar with private wine libraries and a range of immersive Cabernet Sauvignon experiences. The design showcases reclaimed materials, including the original terra cotta wall tiles that are juxtaposed against contemporary materials.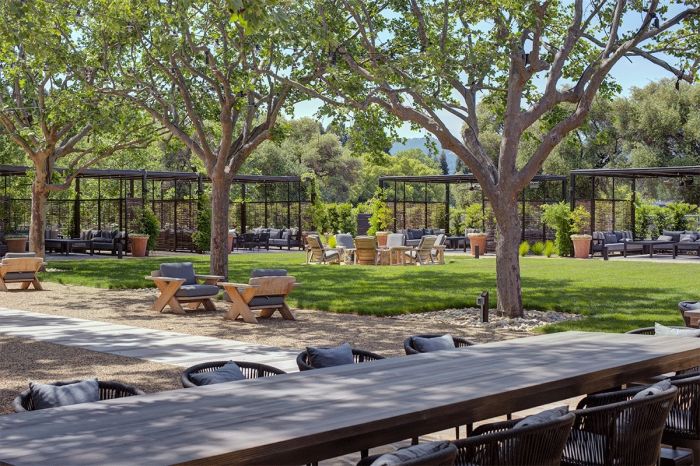 Martini Park, courtesy of Louis M. Martini Winery
The expansive and welcoming outdoor Martini Park features a bucolic sycamore grove with sunlight dappled tables and private cabanas for al fresco wine service. The area is anchored by a culinary pavilion that creates a spectacular walled garden. Lawn games, such as corn hole, serve to create a lighthearted and festive vibe.
Carolyn Martini, granddaughter of founder Louis M. Martini and daughter of Vintner's Hall of Fame member Louis P. Martini, said she has been following the winery restoration with enthusiasm. "Both my father and grandfather would be extraordinarily proud of how the winery's heritage is being carried forward. Their legacy of producing Cabernet Sauvignon in Napa Valley will continue to be shared with generations to come."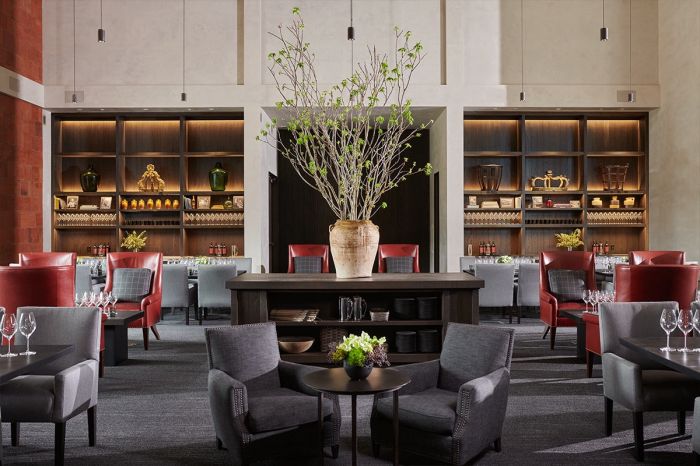 Heritage Lounge, courtesy of Louis M. Martini Winery
Martini believed in a simple premise – that the best grapes make the best wines. And today, the Martini winemaking team adheres to this belief. Taste for yourself during any one of these Louis M. Martini experiences:
CROWN BAR TASTING: Acquaint yourself with the world-class portfolio of Louis M. Martini wine in the visually stunning epicenter of the newly restored winery. Discover some of their most recognized wines and small-lot releases. Available daily; no reservation required. ($30pp)
MARTINI PARK PATIO TASTING: Sit back in Martini Park and savor three distinct wines with culinary pairings in a relaxed alfresco environment. Glass and bottle service are available. Thursday through Sunday, as weather permits. Reservations recommended. ($45pp)
HERITAGE LOUNGE TASTING: Explore the nuances of terroir in the comfort of the Heritage Lounge, a space designed for immersive wine and food pairings. This seated experience features their renowned Monte Rosso Collection and Lot No. 1 Cabernet Sauvignon with culinary pairings from Chef Jeffery Russell. Available daily; also offered outdoors on the Terrace as weather permits. Reservations recommended. ($90pp)
THE UNDERGROUND CELLAR EXPERIENCE: An exclusive Louis M. Martini experience set in the historic Underground Cellar. Descend below ground to the winery's updated 85-year-old barrel cellar that pays tribute to the Martini family's old-world heritage. Learn about the winery's history during an innovative and intimate wine and food pairing featuring revered small-lot releases and inspired culinary creations from Chef Jeffery Russell. Reservations required. ($250pp)
LIBRARY TASTING: This customized, seated tasting highlights the impact of vintage. In the private Founders Room, a personal sommelier conducts a curated tasting from select library wines and barrel samples based on your interests. Available for parties up to 12. Reservations required. Available Thursday through Sunday. ($150pp)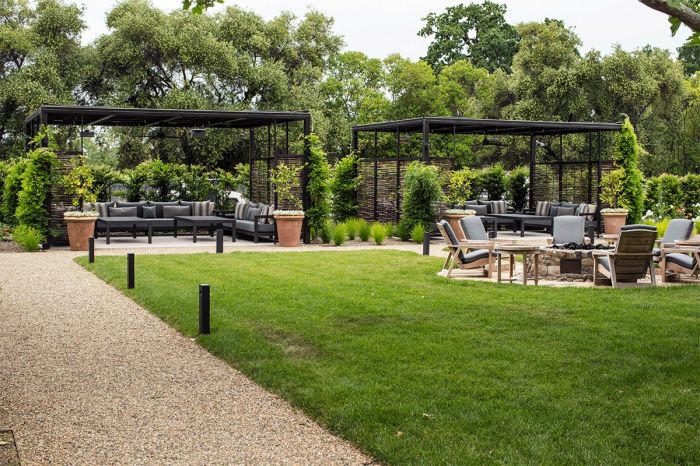 Martini Park Cabanas, courtesy of Louis M. Martini Winery
OUTDOOR CABANA TASTING: Spend an entire day in Martini Park in the privacy of your own cabana with a tasting menu that includes the full breadth of the winery's portfolio paired with optional food items including wood-fired pizza and spit-roasted meats. The cabanas accommodate groups of up to eight. Available seasonally, Thursday through Sunday. ($250pp)
HISTORIC TOUR & TASTING: This guided tour and winetasting highlight the winery's historical significance. Explore the Underground Cellar and learn how the Martini family helped shape Napa Valley's reputation as a world-renowned winegrowing region. ($50pp)
254 St. Helena Hwy, St. Helena, CA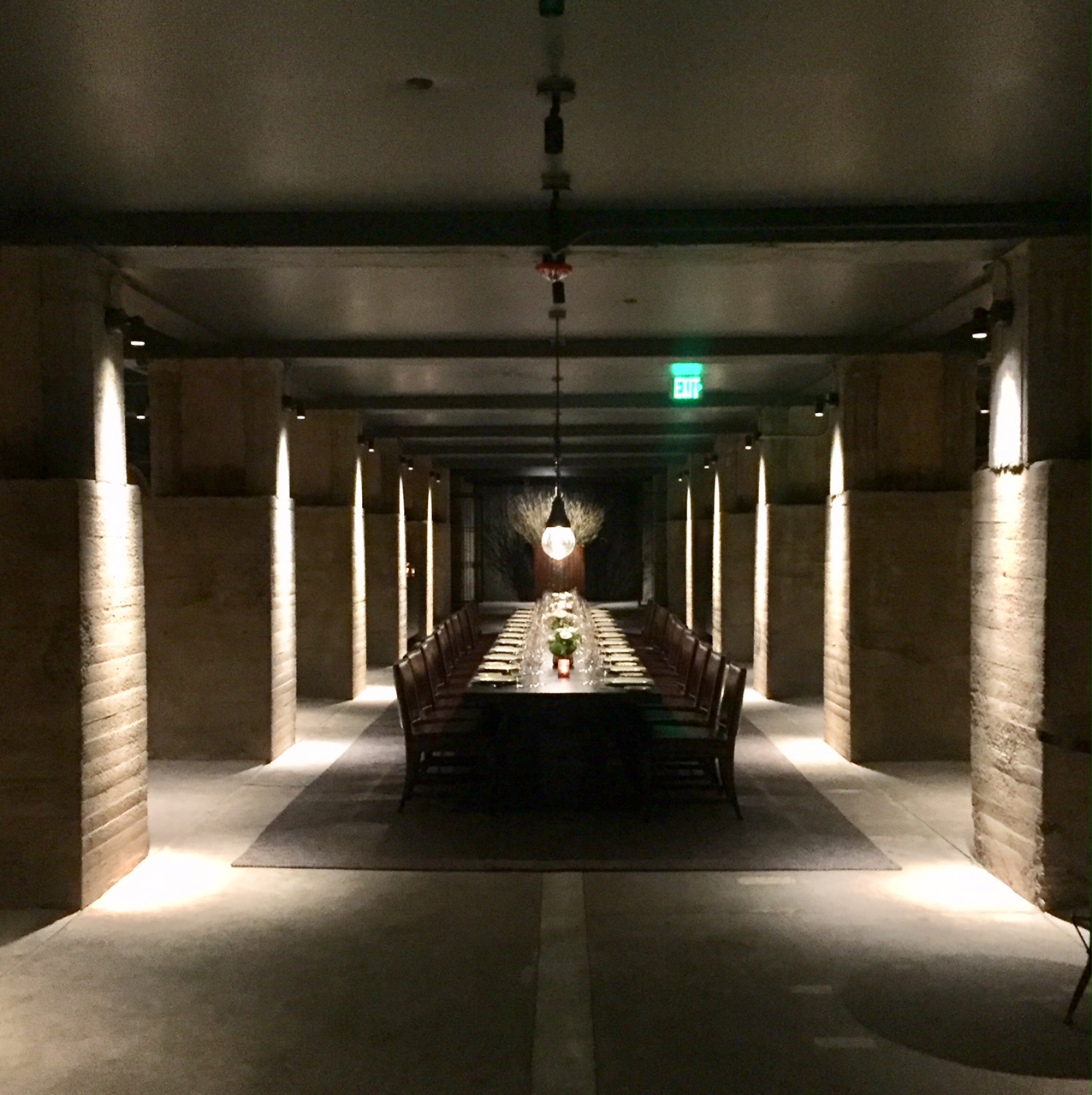 Underground Cellar, by Fran Miller