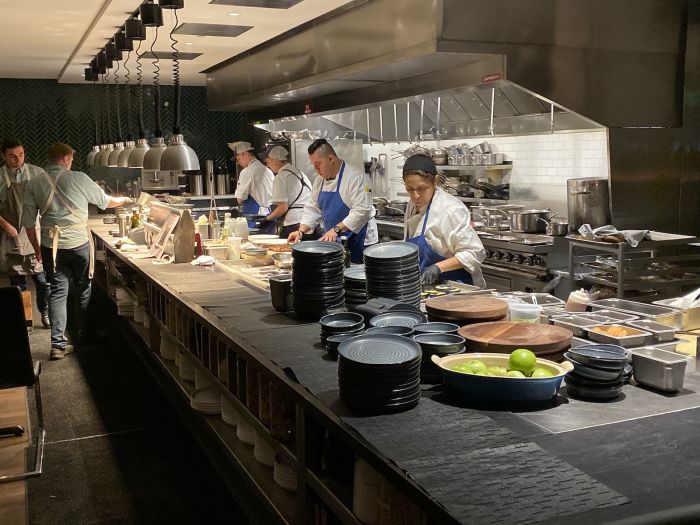 Open Kitchen at Seattle's Aerlume. Photo, Dan Miller
Coffee may be king in the Emerald City, but seasonally-sourced Seattle cuisine is primed to dethrone that for which the city is best known. Much like those headed to San Francisco or New York, travelers to Seattle consider the restaurant scene reason enough to visit. Sure, Chihuly Garden and Glass (where the iconic Dale Chihuly displays his fantastical glass art), the Space Needle, the Seattle Great Wheel, and the fabulous Seattle Art Museum equally continue to serve as lures, but there is no denying that cuisine is quickly climbing the tourist-motive ladder.
The amazing farm-to-table Aerlume, for instance, is alone worth a trip. Perched on the hillside above Elliott Bay, Aerlume offers sweeping views of Puget Sound. A dramatic central fireplace greets guests. Chef Maggie Trujillo finds inspiration in her deeply-rooted connections with local farmers and providers. Her menu features flavors found in the seasonal bounty of the Pacific Northwest – as do the creative cocktails crafted at the stylish, tiled bar. Forget the pumpkin spice latte and instead try the Aerlume Seasonal Old Fashioned with Dewar's 12-year scotch, apple and pear sugar, and bitters. And don't miss the light and fluffy chicken liver mousse, and the succulent buttermilk fried chicken.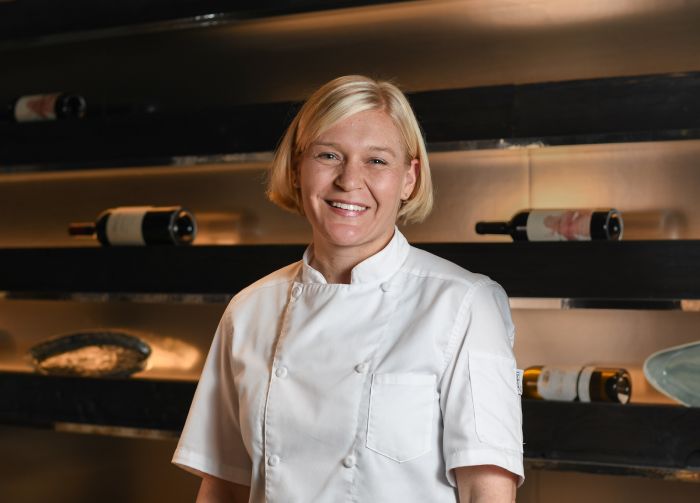 Aerlume Chef Maggie Trujillo. Photo, Fire & Vine Hospitality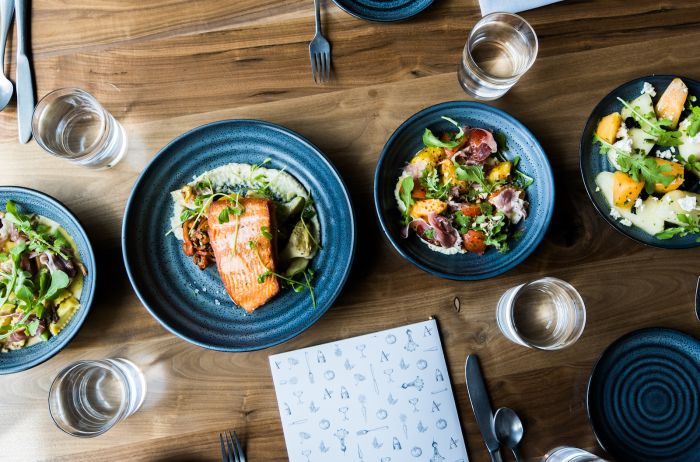 Aerlume spread. Photo, Fire & Vine Hospitality
Chef Daniel Mallahan oversees the kitchen at Rider where a central open-fire grill takes center stage. Located within trendy Hotel Theodore, Rider appeals equally to locals and tourists who love its clubby atmosphere and its 'ocean to forest' cuisine. Sample oyster varietals with a crisp glass of Columbia Valley chardonnay, or go classic with The Burger (with house-made American cheese, crispy pickled onions, smoked tomato aioli, and brown sugar cured bacon), best accompanied by a locally-brewed Bavarian style Hefeweizen.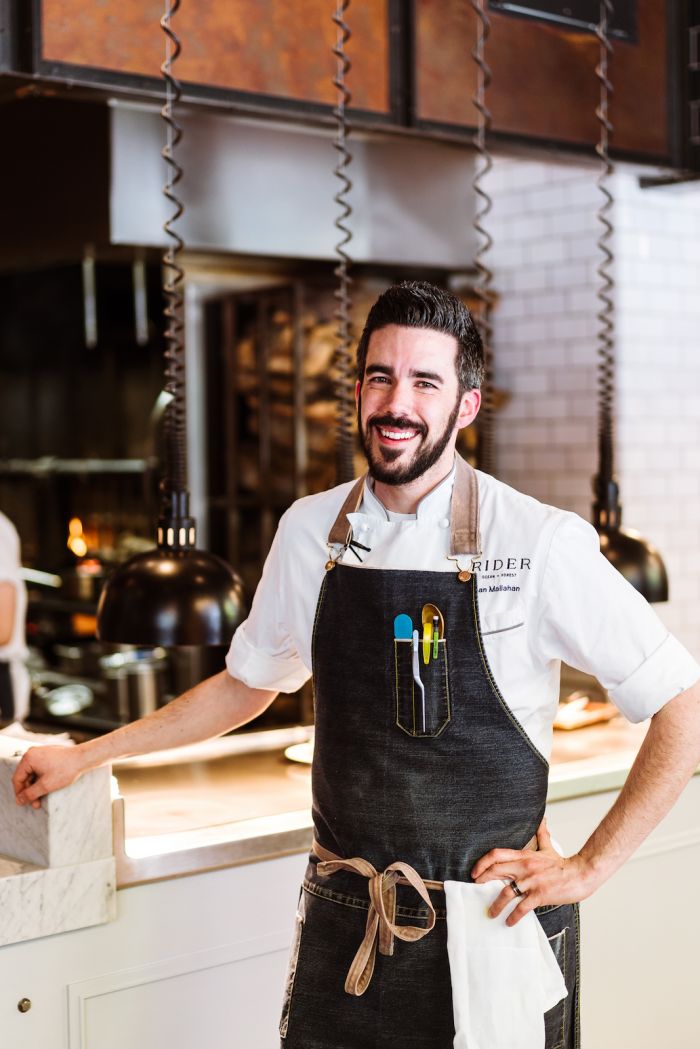 Rider Chef Dan Mallahan. Photo, Hotel Theodore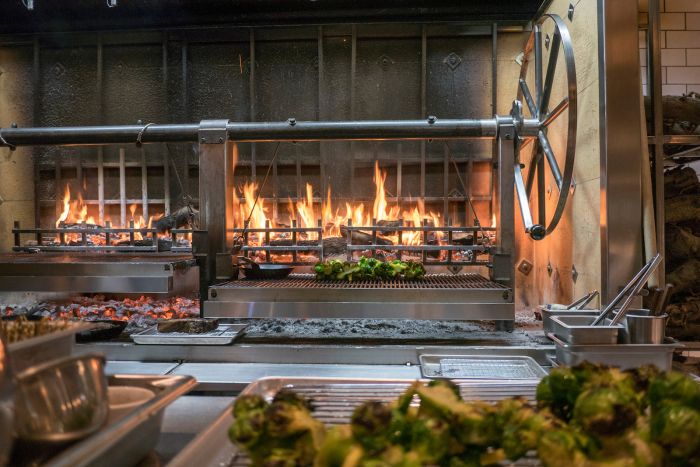 Rider's Open Fire Grill. Photo, Hotel Theodore
Rider Seafood Platter. Photo, Hotel Theodore
For the made-to-order donuts alone, don't miss local favorite Lola where Chef Tom Douglas mans the kitchen. Shaken tableside in a cinnamon/sugar-filled paper bag and served with seasonal jam and whipped vanilla mascarpone, each is a doughy drop of heaven. Lola celebrates its Greek heritage with Mediterranean flair; a favorite breakfast item is the octopus, with potatoes, apple, delicata squash, sage yogurt, and soft poached egg. But the stack of golden brown pancakes with pork maple sausage, vanilla mascarpone, and maple syrup hits the spot too.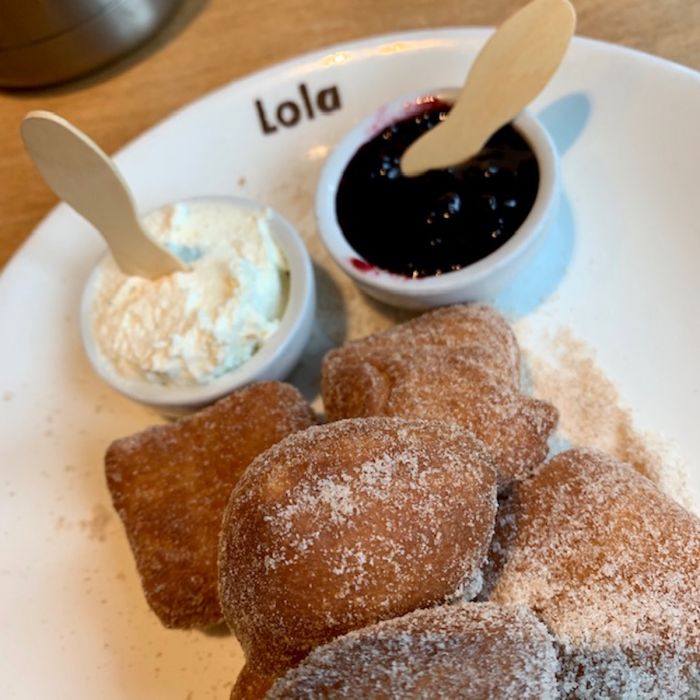 Lola Donuts. Photo, Fran Miller
Travel a bit north to the beautiful neighborhood of Green Lake and restaurant Eight Row where Chef David Nichols puts to excellent use the produce harvested at his family farm where he grew up. Named for the largest cherry size found on a standard cherry gauge, Eight Row features the fresh flavors of Central Washington. Nichols' farm-inspired cuisine is innovative and delicious. A carefully curated lineup of beer, cider, and wines from around the world perfectly complement each dish. Expertly crafted cocktails are named after tree fruit cultivars, a nod to the Nichols' family orchards. Eight Row is open for dinner and weekend brunch - try the Horchata Pain Perdu: brioche, cinnamon maple syrup, and mascarpone, or the stellar Eggs Benedict.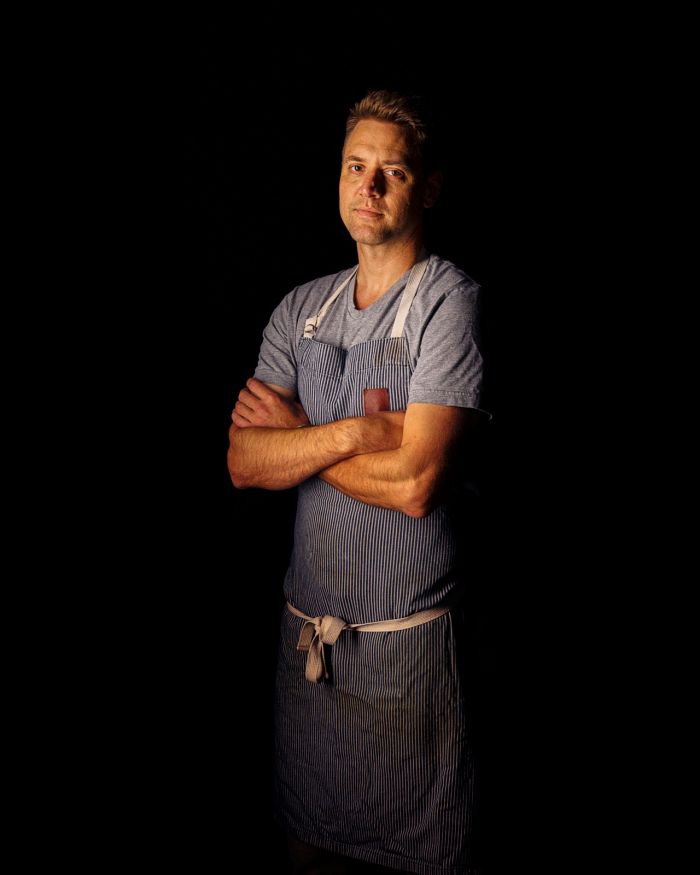 Eight Row Chef David Nichols. Photo, Eight Row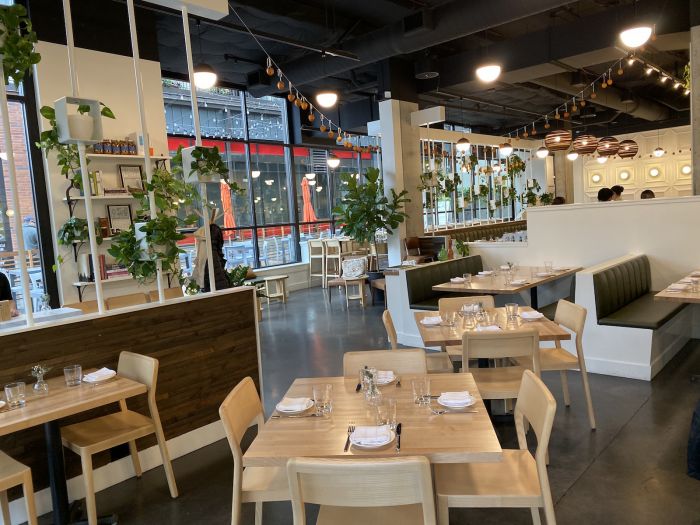 Eight Row Interior. Photo, Dan Miller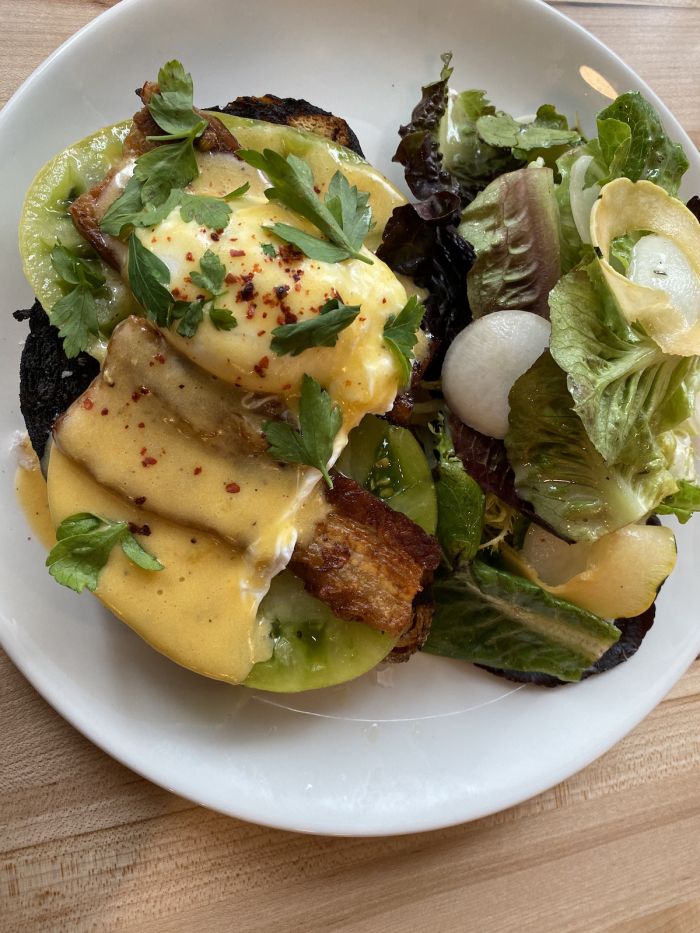 Eight Row Eggs Benedict. Photo, Dan Miller
And no mention of Seattle's food scene would be complete without a Pike Place Market shout-out. The legendary market hall continues to draw tourists who find great entertainment in the fish monger antics, but it's also a true market where locals shop daily for their groceries. Try the honey crisp apples at Sosio's Produce, a market institution for more than 50 years, or peruse the vast collections of chocolates, mustards, olives, cheese, and wine at DeLaurenti Specialty Foods and Wine. Across the street from the market you'll find the Starbucks mothership – the first and original of its coffee shops worldwide. Muscle through the crowds taking requisite Instagram selfies and take your latte next door to Le Panier, the authentic French bakery that has been making palmiers and macarons in this location since 1983. Finally, don't miss a visit to Fran's Chocolates, located downtown directly across from the Seattle Art Museum. Rumor has it that the milk chocolate salted caramel is a favorite of 44.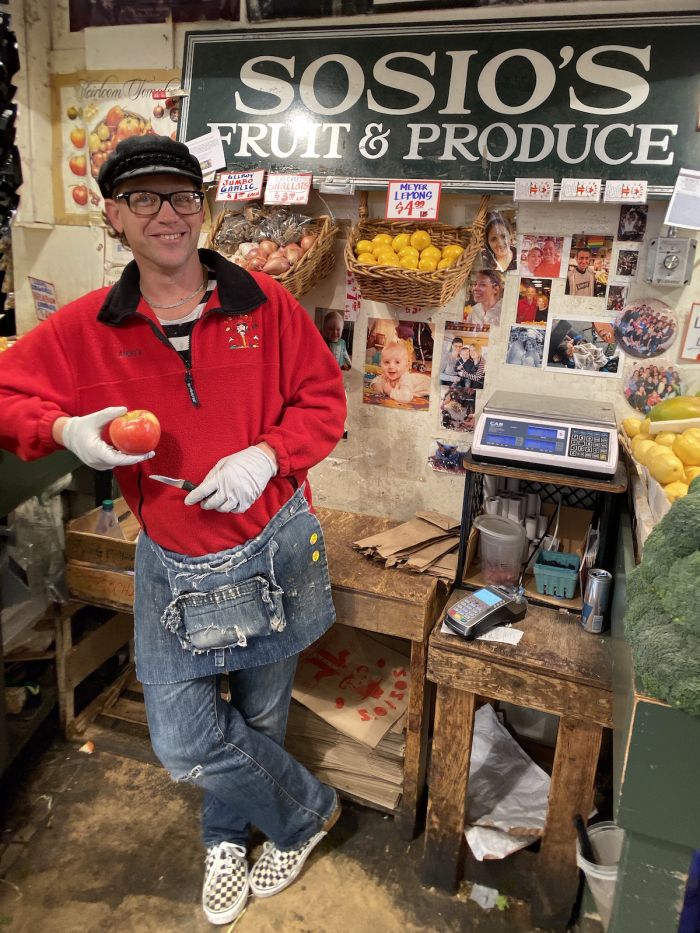 Sosio's Produce at Pike Place Market. Photo, Dan Miller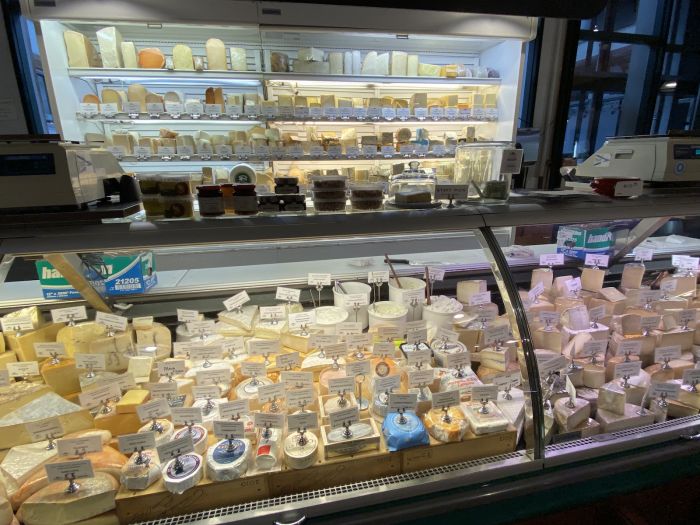 Cheese Selection at DeLaurenti Specialty Foods and Wine. Photo, Dan Miller