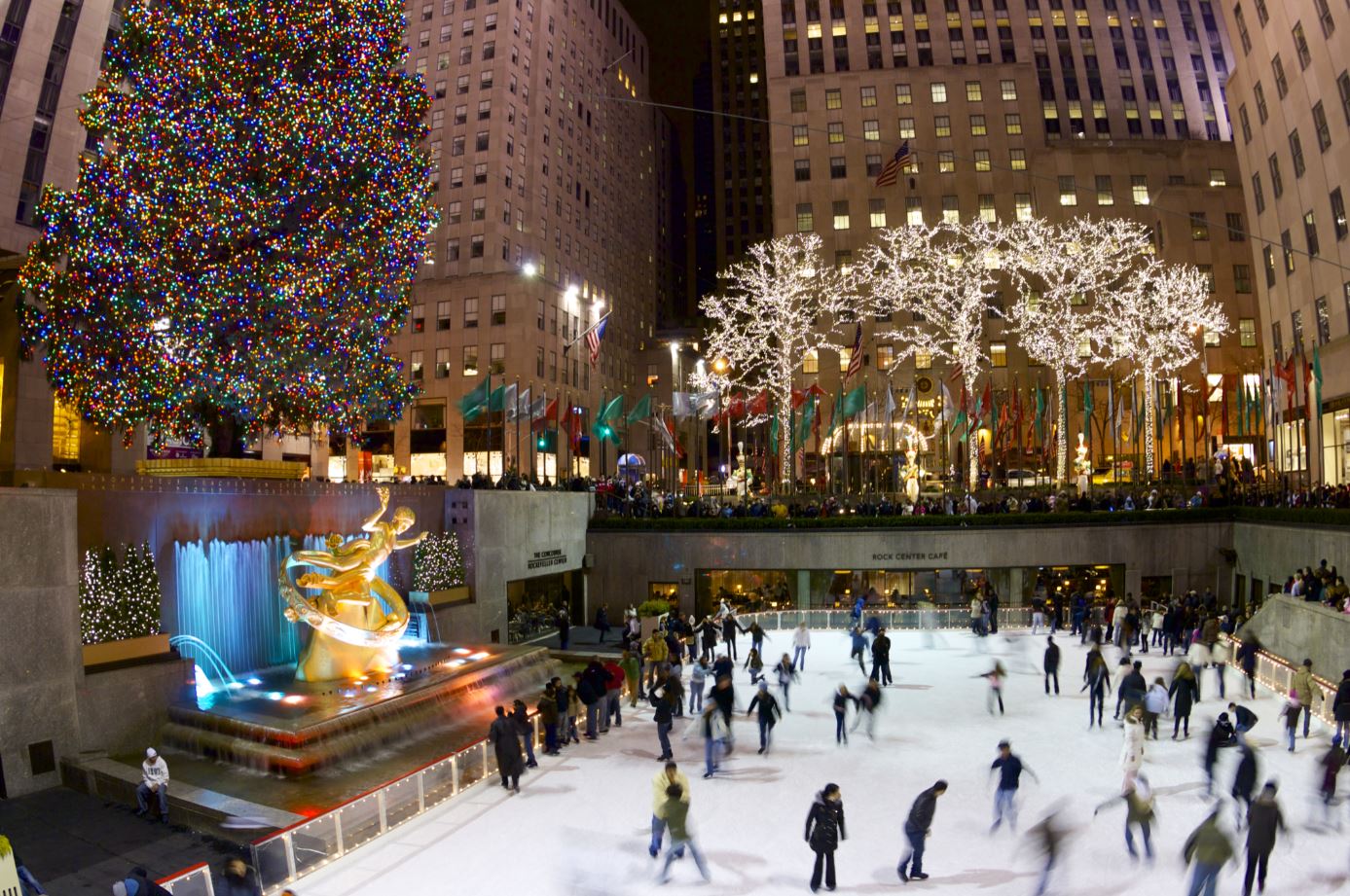 NYC Shutterstock
"We know hosting during the holidays can be overwhelming, so we're here to help. Below are NYC restaurant options that will take your holiday dinners to the next level, with offerings from Michelin-starred spots and new restaurant openings. Time to relax with your friends and family and let the professionals handle the cooking!"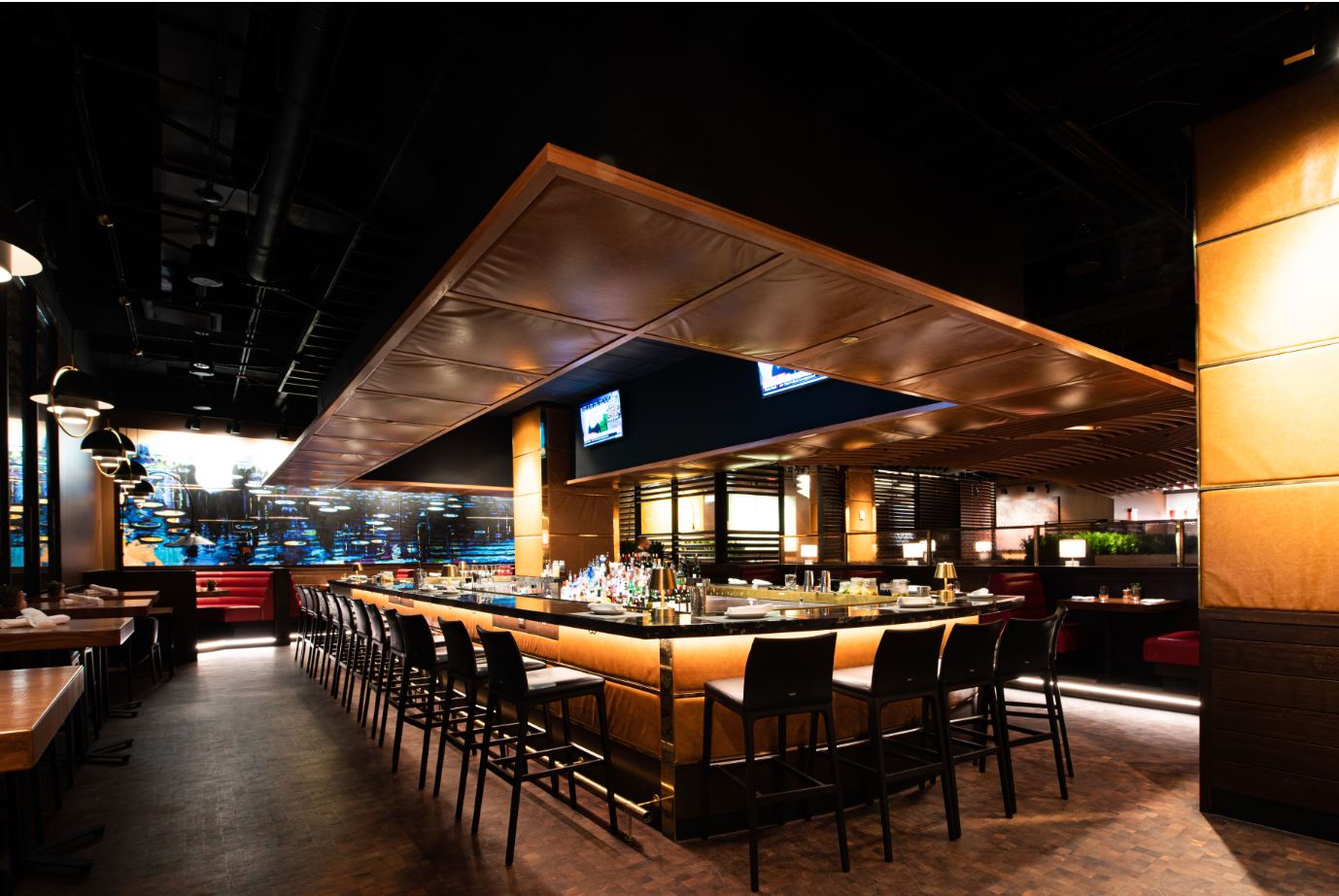 Hudson Yard. Photo credit: Alexa Bendek Photography
Hudson Yards Grill
Helmed by esteemed Chef Michael Lomonaco of Porter House Bar and Grill, Hudson Yards Grill introduces his signature approach to grilled classics and everyday favorites which opened earlier this year. The classic American brasserie features seasonal dishes made with carefully curated farm-to-table ingredients. Hudson Yards Grill will be open on Christmas Eve from 11:30AM - 9:00PM offering the regular menu and specials. Additionally, the restaurant will be open on New Year's Eve, serving an a la carte menu with the last seating at 10:00 PM, accompanied by a champagne toast at midnight. Hudson Yards Grill is located on the fourth floor of the Shops and Restaurants at Hudson Yards, New York, NY 10001.
To make a reservation at Hudson Yards Grill, visit here or call (212) 545-7600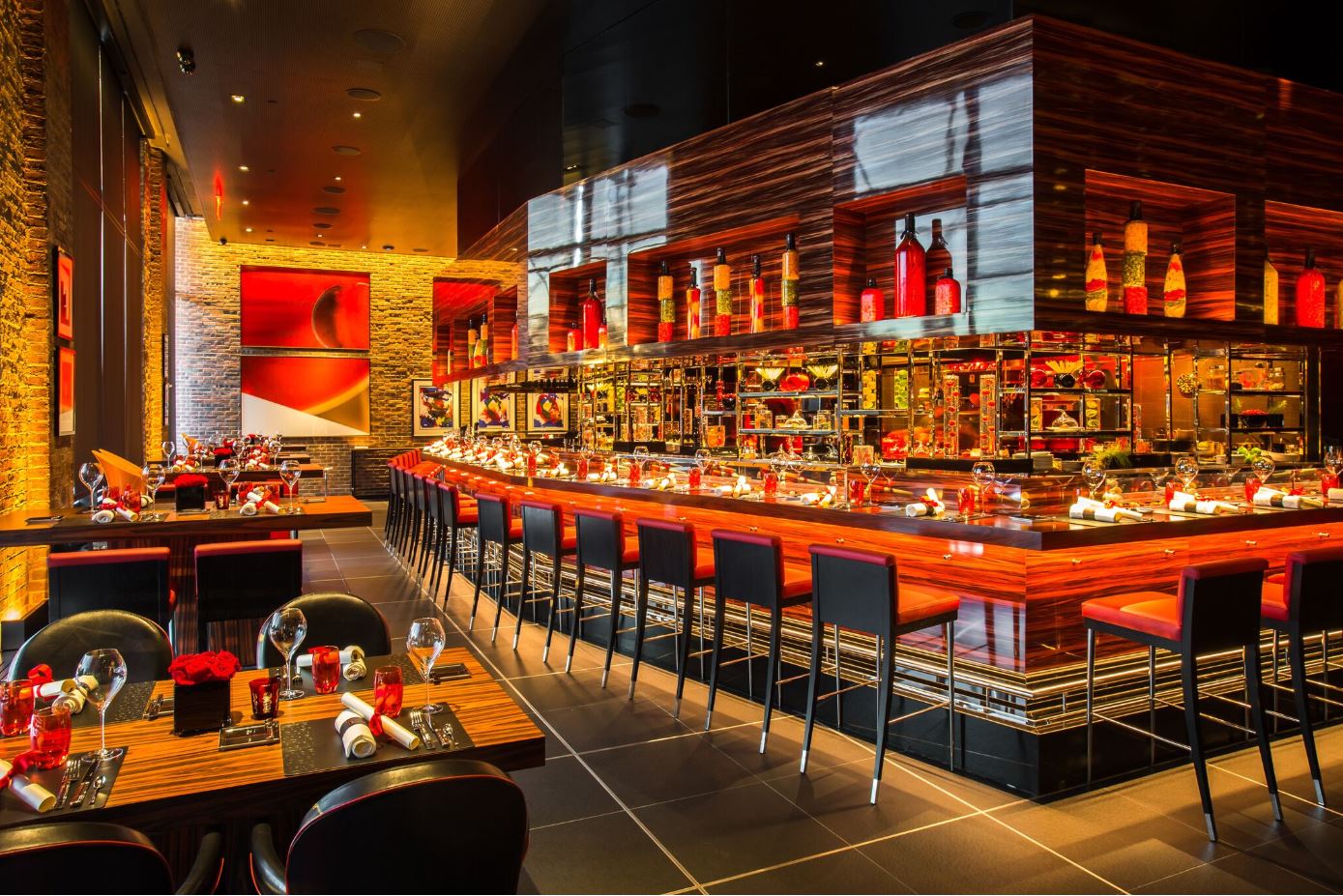 L'Atelier de Joel Robuchon. Photo credit: Alex Staniloff
L'Atelier de Joël Robuchon and Le Club
Enjoy a French-inspired Christmas Eve dinner this year at two-star Michelin, L'Atelier de Joël Robuchon, or the newly opened Le Club, helmed by Chef Christophe Bellanca. Both restaurants are located in the Meatpacking District (85 10th Ave), and will be open from 12pm - 7pm. The hotspots are offering a wonderful six-course Christmas menu for $195 including Caviar & Alaskan King Crab with crustacean jelly and celery vanilla cream, Foi gras over white truffle ravioli with chestnut emulsion, Grilled Wagyu Ribcap with coffee-scented parsley root "Chartreuse", Poached Maine lobster in anise hyssop broth with bok choy and black trumpet mushroom, and a Gingerbread flavored Christmas ball with caramelized apple and biscuit with cranberry compote.
Don't miss out on a lively and chic New Year's Eve as well. Both restaurants will be offering an exquisite five-course menu for $155 and a six-course tasting menu for $395. Dinner includes Foie gras Royale with parmesan foam and emulsion of Maury "Vielles Vignes", Hamachi Sashimi with cilantro guacamole and yuzu dressing, Wild Turbot with artichoke and black truffle emulsion, and Chocolate mousse with kirsch macerated cherries and Chantilly. Ring in the New Year with a champagne toast, as well as a late-night DJ and ball drop experience in Le Club. The night is sure to be the perfect downtown celebration.
To make a reservation for L'Atelier visit here or call (212)-488-8885.
For Le Club, visit here or call (212)-488-8886.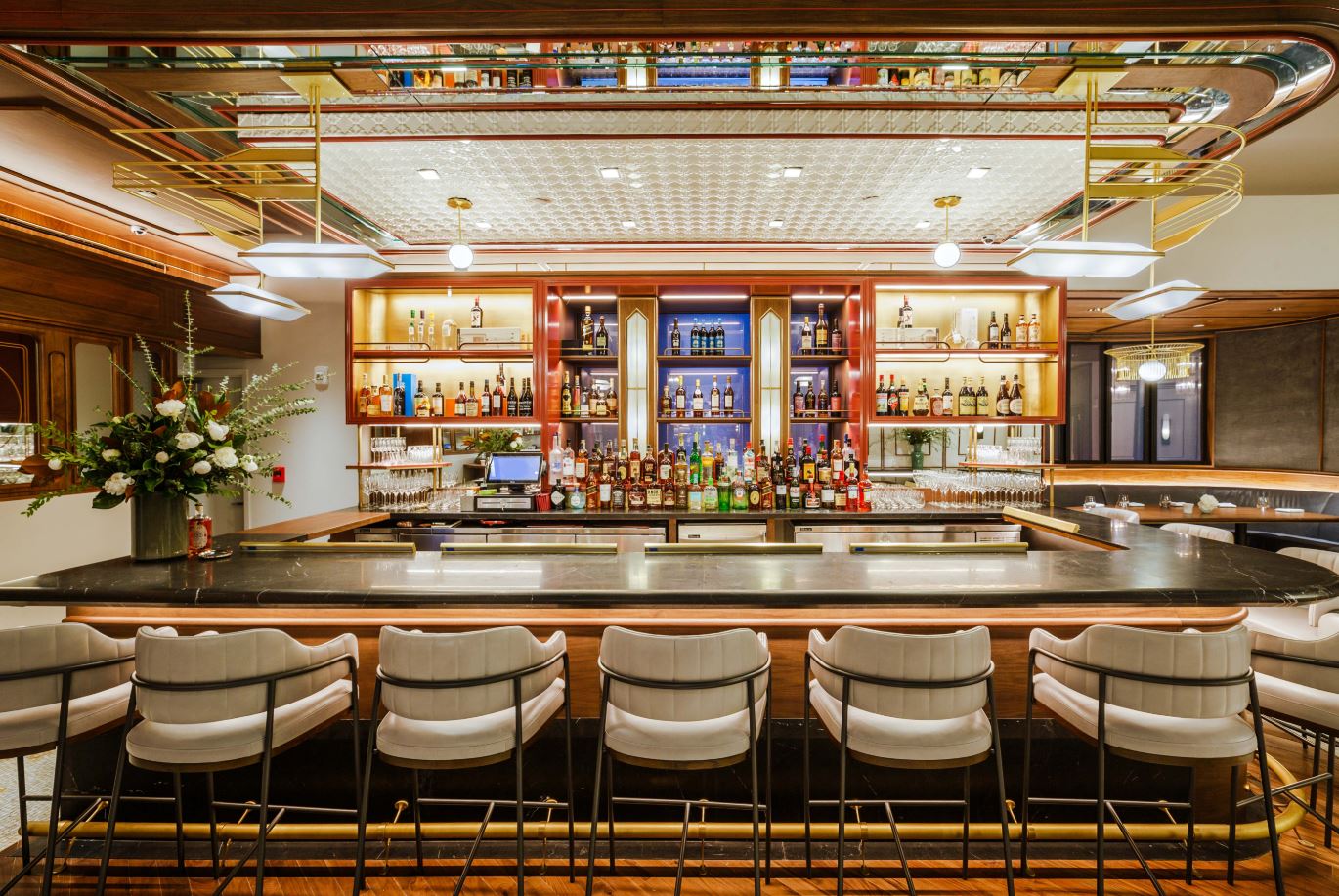 Benno. Photo credit: Andrea Behrends.
Benno and Leonelli Taberna
Benno, located inside The Evelyn Hotel on 7 E 27th Street, is your one-stop shop this holiday season, offering their full a la carte dinner menu on Christmas Eve. Please all your picky relatives with trustworthy, yet exciting dishes from Tagliatelle with white truffle and stracciatella to Rohan Duck Breast and spiced crème Catalan for dessert. For New Year's Eve you and your guests can make a reservation for first seating beginning at 5pm or second seating at 8pm including a special 5-course Tasting Menu for $195 per person as well as complimentary champagne toast at midnight, live jazz music, and a special parting gift that are sure to impress on this momentous annual occasion.
Benno's sister restaurant, Leonelli Taberna, is a great place to escape the cold and indulge in Christmas Eve fish specials and a festive dinner during the holiday season. For New Year's Eve, guests set goals and resolutions over a Prosecco toast, an impressive Champagne list, and truffle shaving offerings.
To make a reservation at Benno, visit here or call (212) 451-9557.
For Leonelli Taberna, visit here or call (212) 451-9495.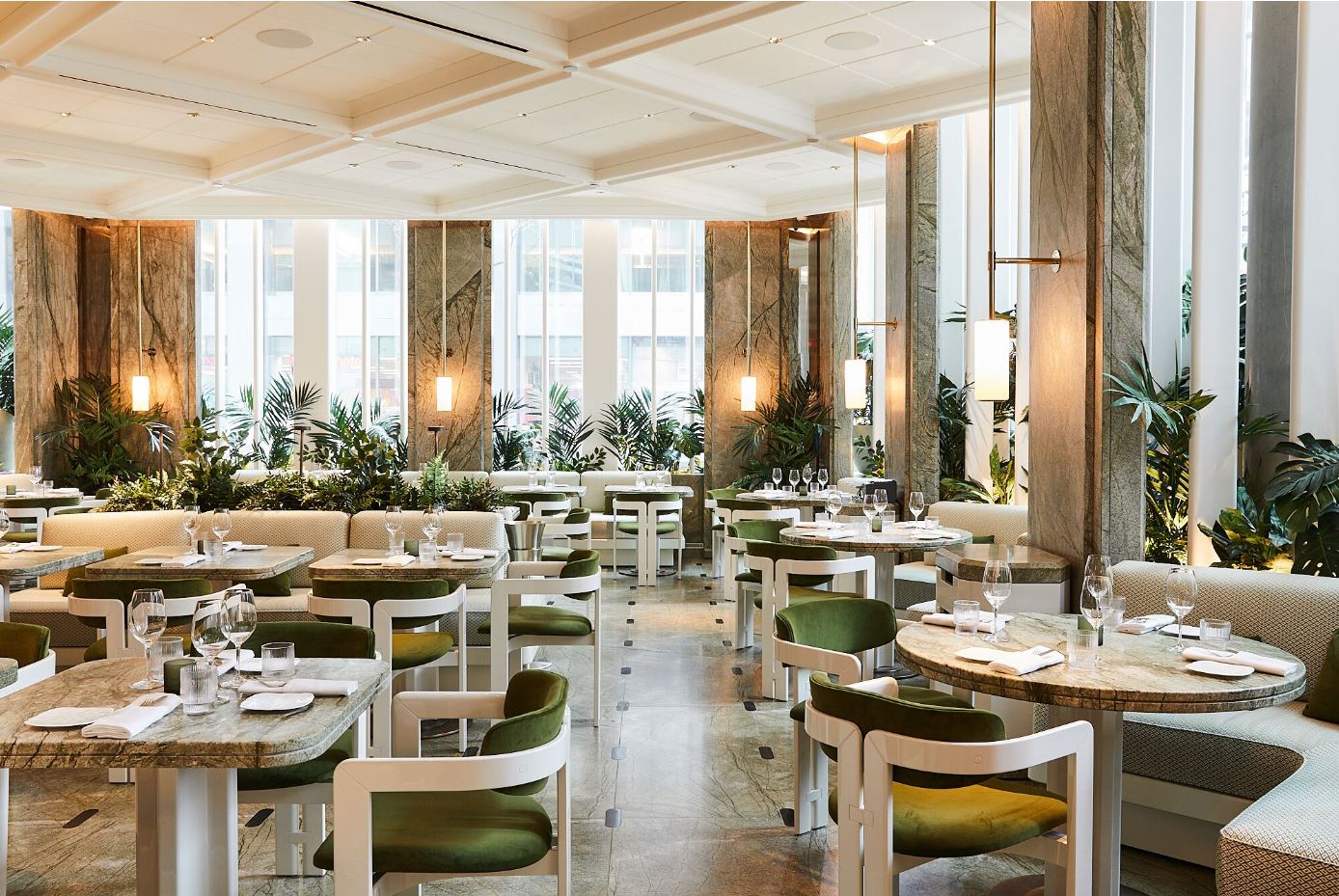 Le_Jardinier
Le Jardinier and Shun
Le Jardinier is a modern vegetable-driven restaurant, helmed by Michelin-starred Chef Alain Verzeroli, longtime protégé of legendary French chef Joël Robuchon, and designed by award-winning French architect Joseph Dirand. Shun is a contemporary French restaurant with Japanese influences with a menu that serves dishes grounded in French technique, selectively integrating Japanese flavors and aesthetics. Le Jardinier and Shun will be open on Christmas Eve offering their regular menus with dish specials. Both restaurants will be open on New Year's Eve as well.
Le Jardinier will be offering two seatings on December 31st, the first with reservations from 5:30-6:30PM which will feature a $95 prix fixe 3 course menu including choices and supplements, with offerings such as Marinated Bay Scallops with Bay leaf and Grapefruit as well as Beef Tenderloin with Rutabaga, Bone Marrow and Grilled Cabbage. The second seating at 8:00-9:00PM will feature a $225 prix fixe 7-course set menu with offerings such as Sunchoke with Foie Gras, Dried Black Trumpet and Cashew Milk as well as Ora King Salmon with Leeks and grilled Maitake.
Shun will also be offering an elevated two seatings for New Year's Eve with the first seating of reservations from 5:30PM-6:30PM at $225 prix fixe 5 course set menu and the second seating with reservations from 8:00-9:00PM at $375 prix fixe 7 course set menu. A few dishes to be served are Ora King Salmon with Caviar and Smoked Cream and Braised Ox Cheek with Black Truffle Mash Potato. Le Jardinier and Shun are located on 610 Lexington Avenue.
To make a reservation at Le Jardinier, visit here or call (212) 451-9211
To make a reservation at Shun, visit here or call (212) 451-9228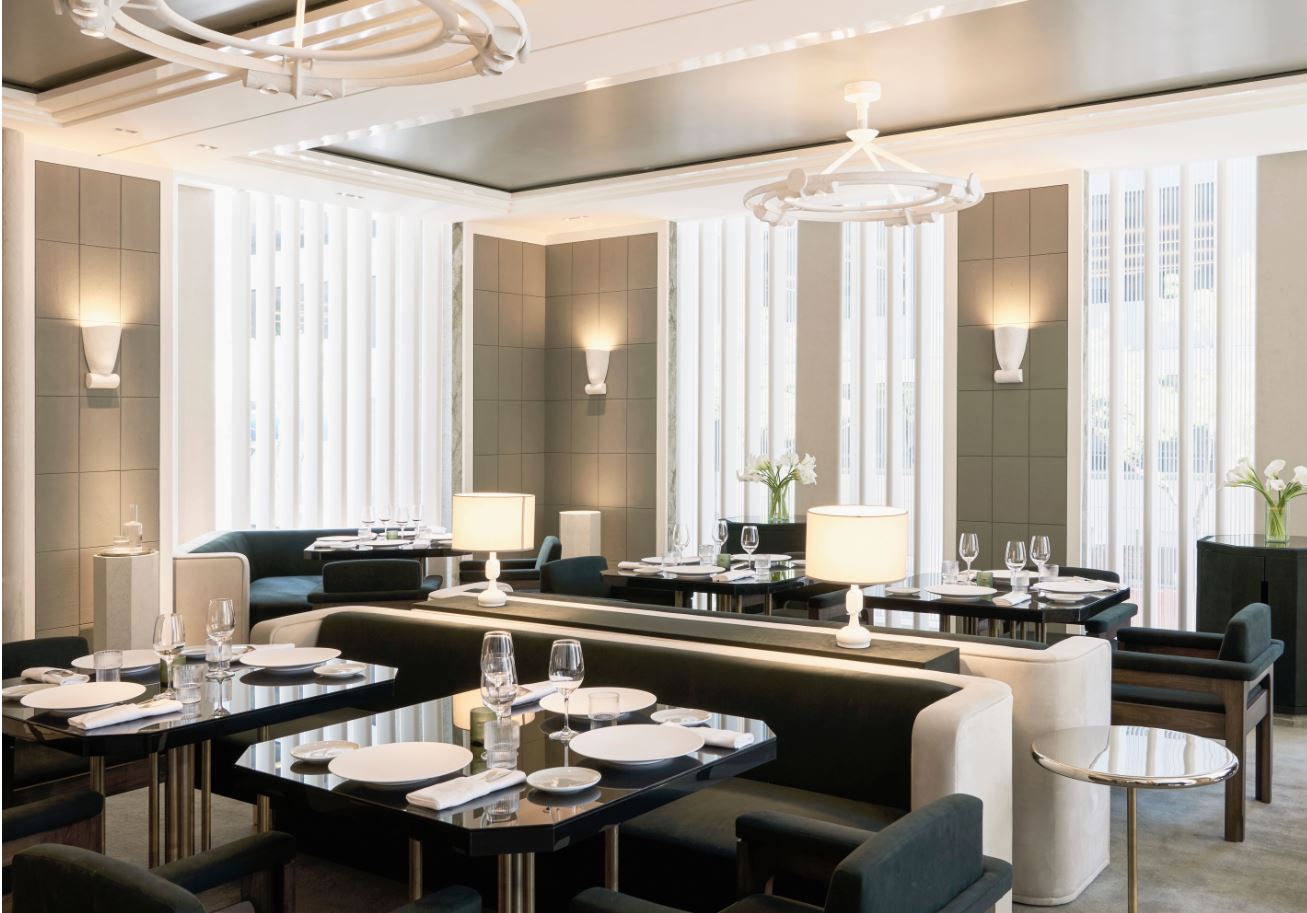 Shun