Remy Martin
Famed French Cognac House Rémy Martin Launches Its New Global Campaign at Versailles
Founded in 1724 and with impressive royal connections, Rémy Martin is one of the world's most historic and prestigious Cognac houses. Its famed Cellar Master Baptise Loiseau is entrusted with the responsibility of continuing Rémy's centuries-old traditions and impeccable style, so it only makes sense that he's at the forefront of their new global campaign, "Team Up for Excellence." The campaign was recently launched with an incredible event at the impossibly beautiful palace of Versailles, the principal royal residence of France from 1682, under Louis XIV, until 1789, under Louis XVI—a place where considerable quantities of Rémy's finest cognacs, made exclusively with eaux-de-vie from the Grande Champagne and Petite Champagne crus or growing regions, have been enjoyed over the centuries and been the centerpiece of legendary celebrations.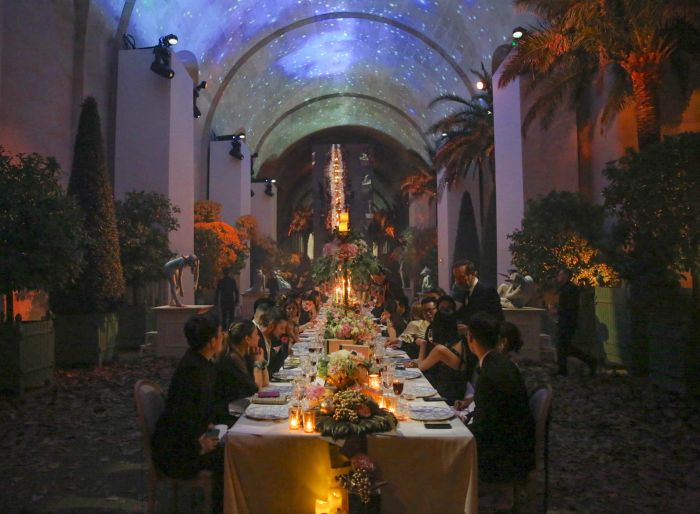 Remy Martin
Team Up for Excellence "is the combination of talents from my partners and me as Cellar Master as well as our distillers and our winemakers," Loiseau tells JustLuxe. "It is being part of an authentic family; because behind every individual success there is a collective story." "Team Up For Excellence underlines Rémy Martin's values: to celebrate success and excellence with authenticity, boldness and generosity while emphasizing team spirit," adds Augustin Depardon, Remy Martin's dashing Global Director and one of the hosts of the Versailles gala. "Behind an individual success, there is a collective history." Rémy Martin's iconic logo is the shape of a centaur, the mythological half-man half-horse which stands for Sagittarius, the zodiac sign of Paul-Emile-Rémy Martin who assumed control of the firm in 1841.
This philosophy of teaming up for excellence "perfectly matches Rémy Martin's values and know-how: the production of our cognacs is a succession of stages that requires the contribution of many talents and many people often behind the scenes," Depardon notes. "And Baptiste is the conductor. He coordinates the relationships with our winegrowing partners, and overlooks the vinification, distillation and aging processes, whilst making sure the final blending delivers the most qualitative eaux-de vie." The brand emphasizes the fact that its aging process of between 10 and 37 years goes well beyond the requirements for the standard age statements, embodying its quest to be the very best in the world.
"Rémy Martin is also a story of family with complicit tandems and an authentic generosity: (former Chairman) André Hériard Dubreuil and (former Chairman and Cellar Master) André Renaud; Baptiste Loiseau and Pierrette Trichet (Cellar Master from 2003 to 2014); Dominique, Marc and (current Chairman) Francois Hériard Dubreuil," Depardon remarks. "Finally, this campaign emphasizes Excellence. A quest, which has been Rémy Martin's trademark since 1724, and which made the reputation of our House at the four corners of the world." There were 100 guests in all in attendance at the Versailles event, which centered on a dinner worthy of royalty in the Orangerie, built from 1684-1686 as a winter garden to both house Louis XIV's beloved orange trees and to entertain guests in lavish, theatrical style.
Notable guests at the posh black tie affair featuring Michelin-star cuisine included former National Football League wide- receiver, Victor Cruz, Grammy-award winning producer Jermaine Dupri, Emmy-nominated producer Tamra Simmons, American DJ and co-host of "The Breakfast Club" radio show, DJ Envy, and hit record producer Murda Beatz, amongst others. At the core of the new campaign are two short films conceived by the Fred & Farid Paris agency and directed by Brazilian director Vellas. Rémy Martin has a long tradition of partnering with creative geniuses, and a past ad campaign featured actor Jeremy Renner. In 2008 photographer and director David LaChapelle created an exclusive bottle design for the brand, and in 2013, they collaborated with superstar singer and producer Robin Thicke to launch a limited edition of their legendary VSOP expression. This past November, the brand partnered with Michelin star chef Jean-François Piège to create an exceptional sensory experience at Flora Restaurant inside New York's Met Breuer Museum.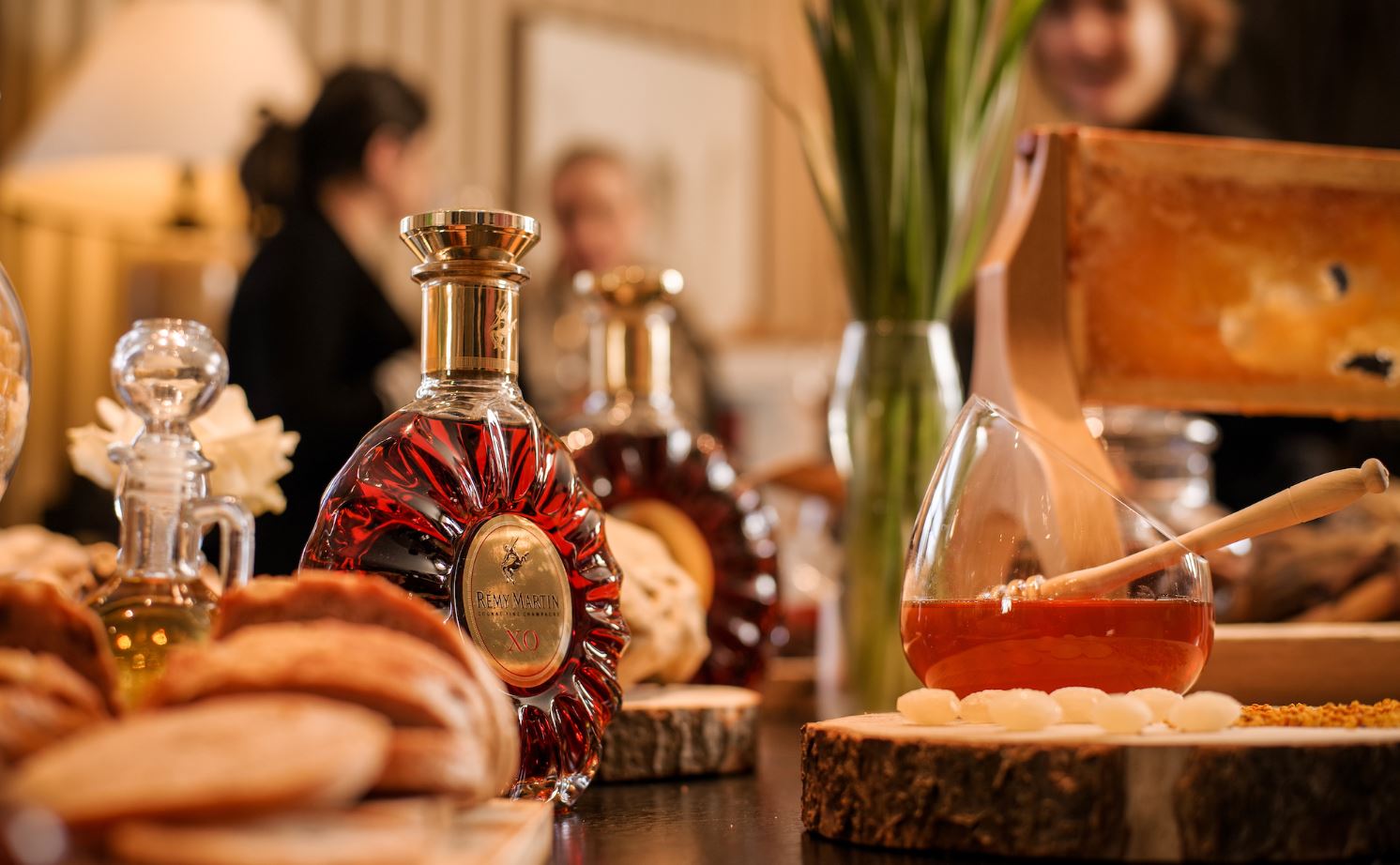 The first film, dedicated to Rémy Martin's expertise, features "masters of the Rémy Martin Estate" including Baptiste Loiseau, Laura Mornet (Viticulture Consulting Manager), Julien Georget (Wine Estates Manager) and Michael Meunier (Cooperage Manager, in charge of making and maintaining the barrels in which the cognac is aged).The film "delivers a sensory experience through an ingeniously choreographed sequence which connects the various stages of the cognac-making process." "It's a wonderful project which was made through teamwork," Loiseau says. "The result is a film which shows the essence of our trades, the passion which bonds us together and drives us, and above all the evidence of working together for the better, the excellence of our cognac."
The second film is entitled "Start-up" and "celebrates synergy, collective emulation around an original idea which will gradually come to fruition," echoing the story of Rémy Martin itself. Both films, which can be viewed here along with other assets, pay homage to the maison's "profound love of the land, a continuity of family ownership and a passionate commitment to excellence" that has sustained the brand for nearly three centuries. In 2016 Rémy Martin decided to stop producing its lower-priced VS expression, traditionally seen as the entry-level to French cognac, instead focusing on its VSOP and XO expressions, which are aged longer and more closely personify its pursuit of excellence. In September the brand launched Tercet, an exalted expression that "tells the story of the mastery of those behind the bottle, and the enthusiasm for their craft that inspires the liquid."
Rémy Martin is one of the pillars of Rémy Cointreau, the world-class French family-owned business group whose portfolio includes Mount Gay rum, The Botanist gin, Bruichladdich single malt Scotch, Metaxa Greek spirit, and Westland American whiskey, among others. Rémy Martin is the U.S. market's second-ranked cognac brand by volume at over 900,000 cases. As Shanken News Daily reports, "cognac continues to be a key growth driver in the U.S. spirits market, with volume projected to top 6.4 million cases on a 5.5% increase this year," while in value terms, "cognac exports to the U.S. have nearly doubled since 2014, reaching $1.3 billion last year," according to the Bureau Interprofessionel du Cognac.