Christi Coors Ficeli
Her Great Great Grandfather was Adolph Coors, Yet Wine was her Destiny: Christi Coors Ficeli
How did the scion of a renowned beer-brewing dynasty end up in the wine business? By employing the same pioneering spirit as her great, great grandfather and applying it to her own dream. A descendant of Colorado beverage trailblazer Adolph Coors, Christi Coors Ficeli set her sights on the Napa Valley and found a home at Goosecross Cellars, just off of Napa Valley's Silverado Trail on State Lane.
To depart her family's safe and familiar beer-brewing path was a risk, yet one encouraged for all of Adolph Coors' heirs via a Coors Family Trust established to encourage 5th generation Coors cousins to think big, take risks, and act on long held dreams. Ficeli's dream was wine.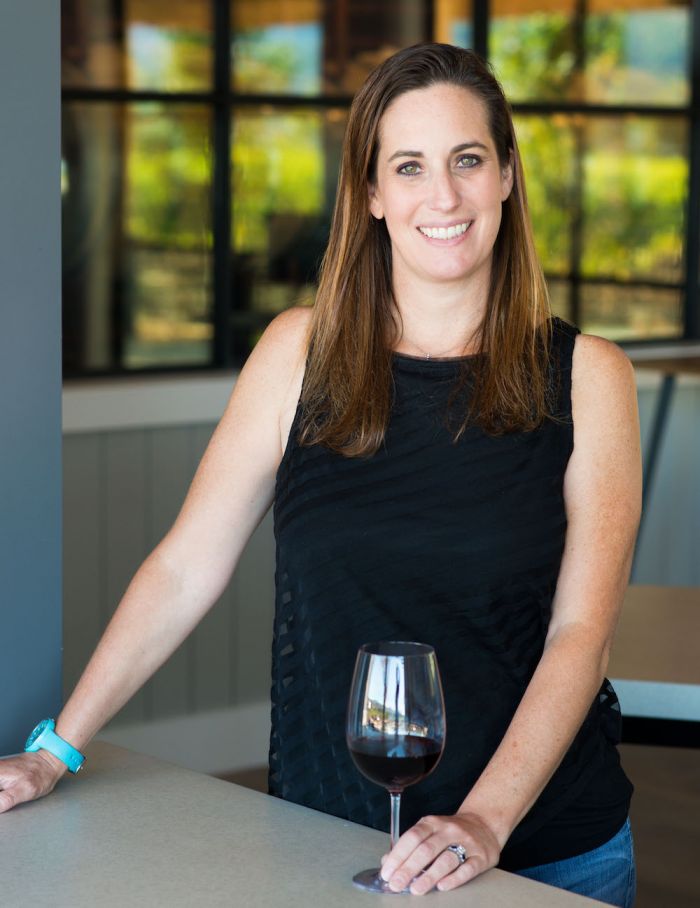 Her first taste of the wine industry was at Gallo where she learned the basics of production, distribution, promotion, and sales. Gallo is also where she met her husband, wine industry executive, Dave Ficeli. The two took jobs in Napa in 2002, where they fell in love with the bounty of the region, and determined they would one day settle.
A decade later, Ficeli's dream of planting Napa roots took hold when she discovered Goosecross Cellars (named for a pair of wayward geese who made the site their home) - a well-established boutique winery estate sorely in need of refurbishment. She acquired the Yountville property in 2013 and transformed the place from top to bottom; it's now a wine country jewel, featuring a stunning visitor center with sweeping views of the Napa Valley floor.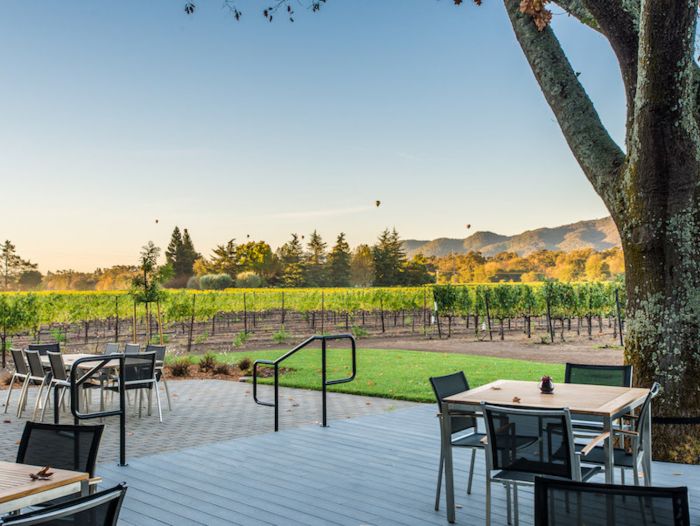 The Goosecross Cellars Outdoor Terrace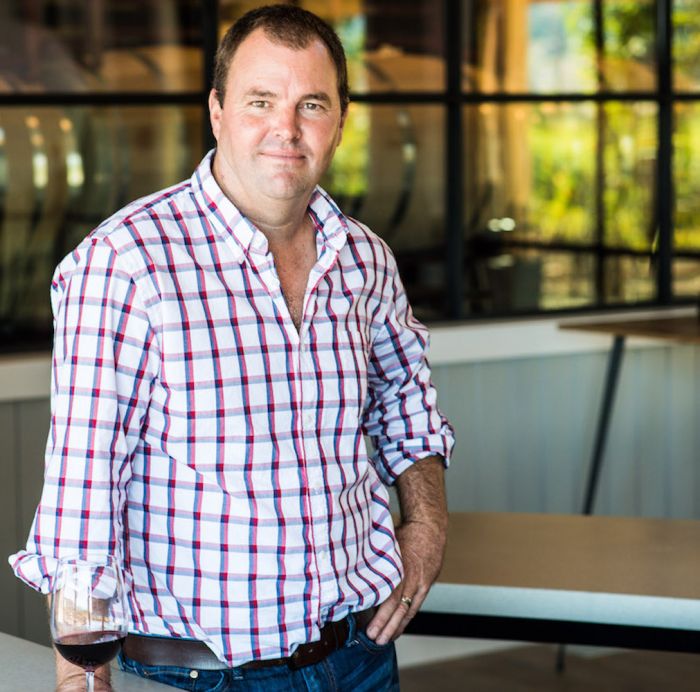 Bill Nancarrow
She hired highly regarded veteran winemaker Bill Nancarrow whose combination of natural artistry and deep knowledge of the exceptional Napa Valley terroir make him an invaluable part of the Goosecross team. Nancarrow (playfully dubbed 'Duck, Duck, Goose' by Ficeli due to his former executive winemaker position at Duckhorn Wine Company's varied Napa properties) hails from New Zealand and brings a distinctive winemaking style and considerable skills to the winery's single varietals as well as their innovative blends. Nancarrow has evolved the Goosecross portfolio over the years and brought new luster and style to the wines. His extensive grower contacts from years in the Napa Valley have helped add to the winery's success.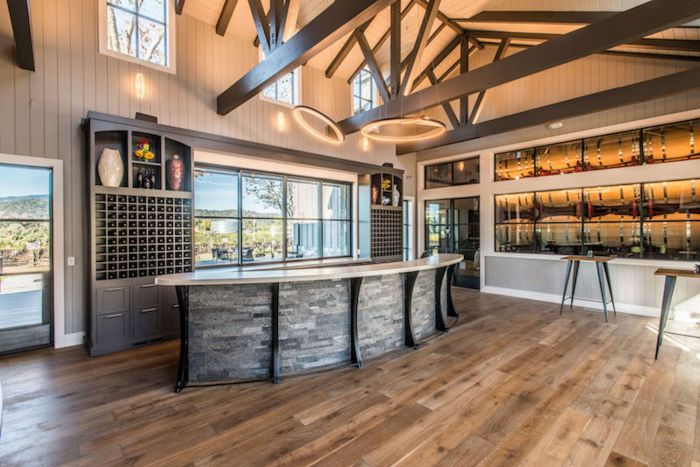 Goosecross Cellars' Tasting Room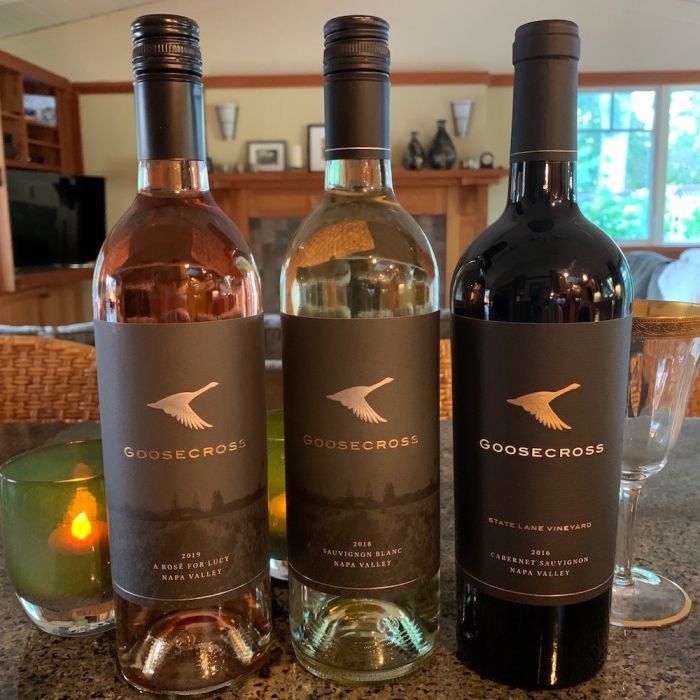 Goosecross Cellars' 700 square foot tasting room and visitor center, designed by Chuck Peterson Architects of Santa Rosa, is reminiscent of classic Napa Valley barn styles, and takes full advantage of its pristine setting by bringing the outdoors in. Architectural features include a soaring ceiling with contrasting wood trusses, a stunning concrete bar flanked by natural stone, and a contemporary, three-ringed chandelier. Two French doors lead to an inviting outdoor deck, where guests can properly social distance and unwind in Adirondack Chairs under the shade of the winery's hallmark oak tree. Pocket windows on the back bar open up to frame the beautiful views of the vineyard and Mayacamas Mountains. The adjacent 3500-square foot winery building is framed in metal and echoes the style of the tasting room. The interior, designed in consultation with Nancarrow, houses ten 1500-3000 gallon fermentation tanks, plus plenty of open space for small-lot winemaking. The overall design allows Nancarrow the flexibly to expand his portfolio offerings in years to come.
"Our tasting room and winery retain all of the charm and intimacy of the past while bringing into sharper focus our gorgeous natural surroundings, our emphasis on the visitor experience, and our goal of ever-improving wine quality," says Ficeli. "We look forward to soon welcoming visitors back to the Valley, and specifically to Goosecross where they can experience our relaxed hospitality and our authentic Napa Valley bottlings."
Goosecross Cellars: 1119 State Lane, Yountville, California
Photos courtesy of Goosecross Cellars