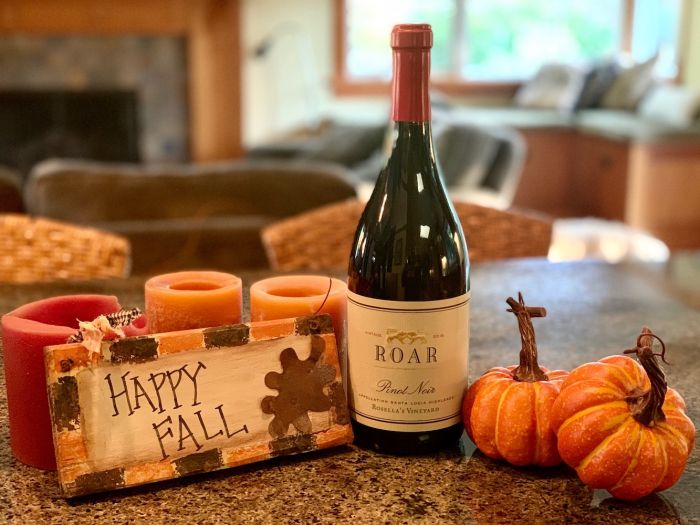 Few occasions signify the essence of hope more than the holiday season, and we all need a little hope right now. Though holiday gatherings might be a bit different this year, we can all find reasons for which to be thankful, and for which to share a hearty toast.
It's no secret that you can't go wrong with Pinot Noir when it comes to traditional Thanksgiving dinner menu items. (But we've also thrown in a crisp Chardonnay for the white wine lovers at your table.) Master Sommelier Sur Lucero of Wine Access says it best; "Lush red berry fruit, cleansing acidity, and deep earthiness make Burgundy perfect with fowl, like squab and duck, and the same virtues will shine with the hearty parts of the Thanksgiving bird."
Fill your Thanksgiving goblet with any of the following wines for a stellar turkey dinner pairing, and celebrate the spirit of the holiday. Whether you're dining solo, or with friends or family, these wines, from the budget conscious to the decadent, will bring a smile to all faces. Cheers.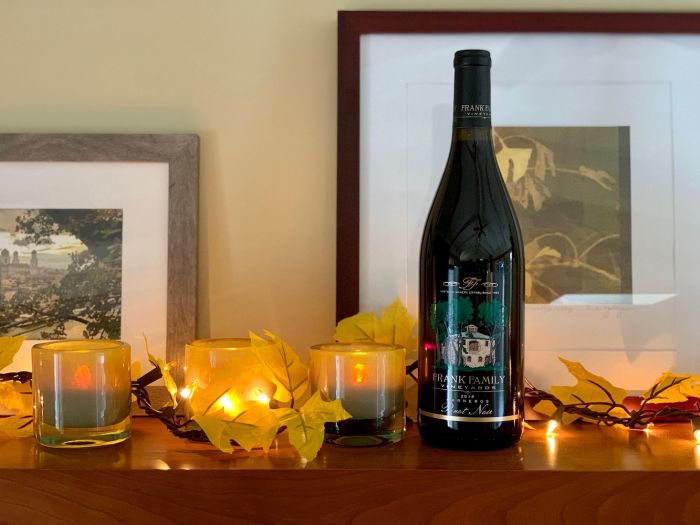 Frank Family Vineyards 2018 Carneros Pinot Noir ($38): A household name for lovers of premium Napa Valley wines, Frank Family Vineyards can't be beat for 'sure-thing' varietals. This wine is an elegant expression of the Pinot Noir varietal from Napa Valley's southernmost Carneros region. Its foundation is Frank Family's Lewis Vineyard, located in the heart of Napa-Carneros. A wealth of flavor and brilliant acidity make this wine a crowd-pleaser, ideal for a table full of friends and family.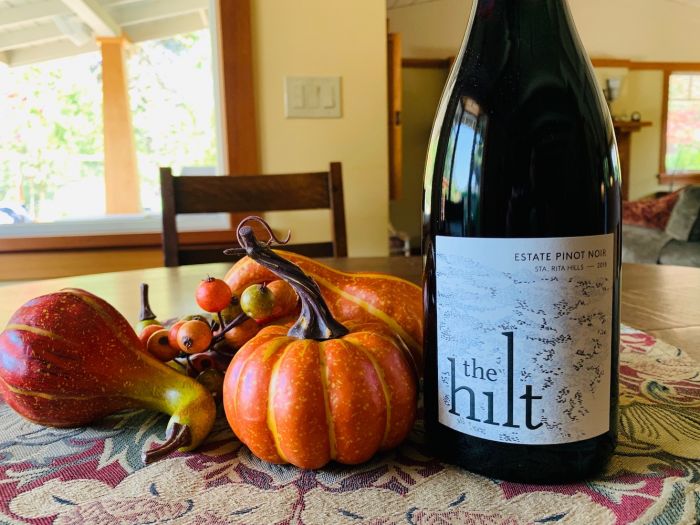 The Hilt 2018 Estate Pinot Noir ($45): Grown in the far south-west corridor of Santa Barbara's wind-swept Sta. Rita Hills AVA, The Hilt's Estate Pinot Noir is a wine which reflects a hint of 'corruption.' Structured, earthy and nuanced, nothing in this harmonious wine is out of place, making it a perfect companion for turkey.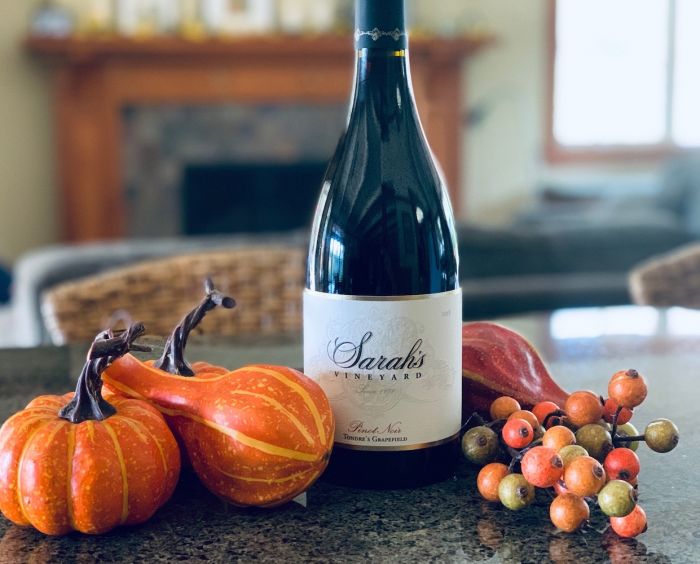 Sarah's Vineyard 2018 Pinot Noir Tondré Grapefield, Santa Lucia Highlands ($48): Tondré Alarid established a vineyard on his family's historic ranch in Monterey's Santa Lucia Highlands, which in the hands of his son Joe Alarid has become one of the S.L.H.'s best known properties, combining a perfect site and meticulous farming to make for truly great Pinot Noir. On the nose, lots of berry, plum, and sage. On the palate, ripe fruit elements are joined by cloves, spice, and a touch of chocolate on the long finish.
Mi Sueño 2017 Russian River Pinot Noir SRP ($55): Winemaker Rolando Herrera is inspired by the influence of the Pacific Ocean that defines the Russian River AVA, a region perfect for growing elegant and intense Pinot Noir. Deep ruby in color, this Old World-style wine has complex aromas of plum and cranberry, complimenting traditional Thanksgiving herbs like thyme and rosemary.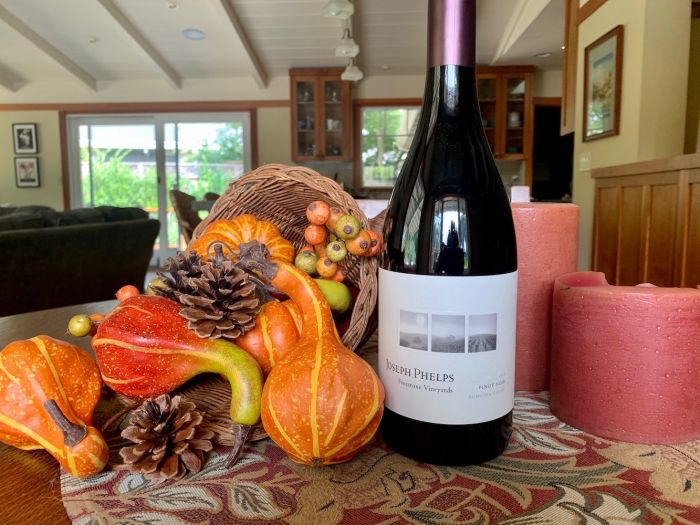 Joseph Phelps 2018 Pinot Noir, Freestone Vineyards ($60): Napa Valley's Joseph Phelps Vineyards is known for its iconic wines and unwavering commitment to quality. You can't go wrong with this Pinot Noir that highlights fragrant violet, rustic baking spices, and cedar notes followed by juicy raspberry, black cherry, and hints of red currant. It is focused and youthful with a lifting acid length, black pepper spice, and orange peel essence. Connoisseurs' Guide to California Wine awarded it 91 points, stating, "It displays an extra bit of richness and range that, combined with its typically firm and lively balance, guarantee many years of positive growth ahead. Enjoy it while still young for its vigor and verve, but know that appreciably more complexity awaits."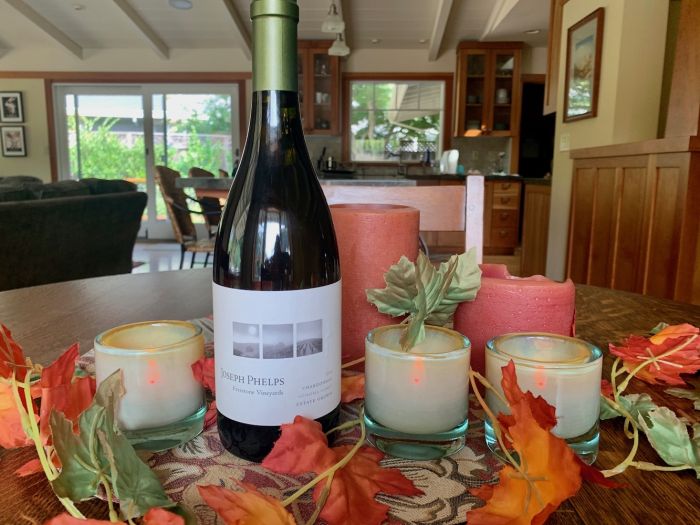 Joseph Phelps 2018 Chardonnay, Freestone Vineyards ($60): This beautiful Chardonnay opens with generous white flower, lemon zest, and fresh pear. It features vivid acidity, bright green apple, tart lemon, and a mineral driven lengthy finish. Connoisseurs' Guide to California Wine awarded this one 90 points, stating, "It is both moderately full and fairly crisp in balance without letting acidity become too pronounced, and, if there are sure to be those who revel in its zesty piquancy right now, it has much more in store for those willing to lay it away and wait for another three or four years."
ROAR 2018 Rosella's Vineyard Pinot Noir ($62), pictured at top: The Santa Lucia Highlands AVA is known for lush Pinot Noir. ROAR'S Rosella's Vineyard is northernmost of its vineyards and is the most feminine and elegant of the family-owned winery's sites. It is slightly cooler with more fog, producing wines with floral lift, rose petal aromas, and ripe cherry and raspberry flavors. This vintage is complex, pretty, weighty, and elegant with grounding earthiness, cola, and molasses accenting rich fruit and balanced style.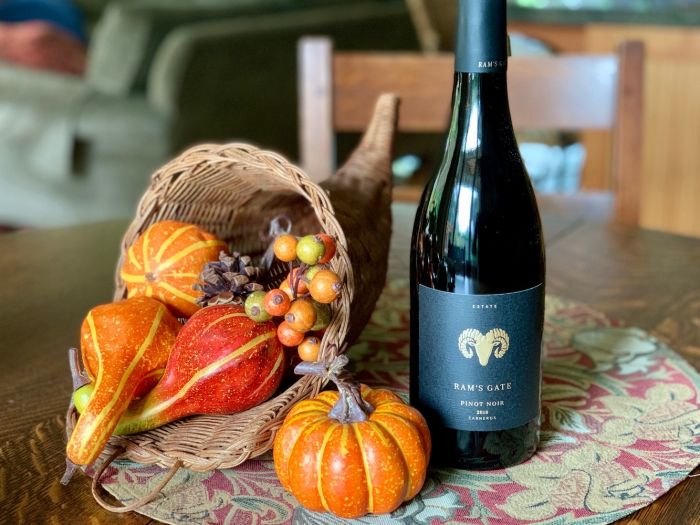 Ram's Gate 2018 Estate Pinot Noir ($80): Driven by the Ram's Gate Sonoma County Carneros Estate vineyards, this Pinot Noir is breathtaking, and balanced with dense fruit and minerality. It is fermented based on vine-age, positioning on the south-facing slope, soil type and vine vigor. The resulting wine is layered and compelling, highlighting the unique location of the Estate property, influenced by the prevailing Carneros winds. This cool-climate Pinot Noir expresses hints of clove and anise, making it the perfect complement for cranberry sauce and turkey.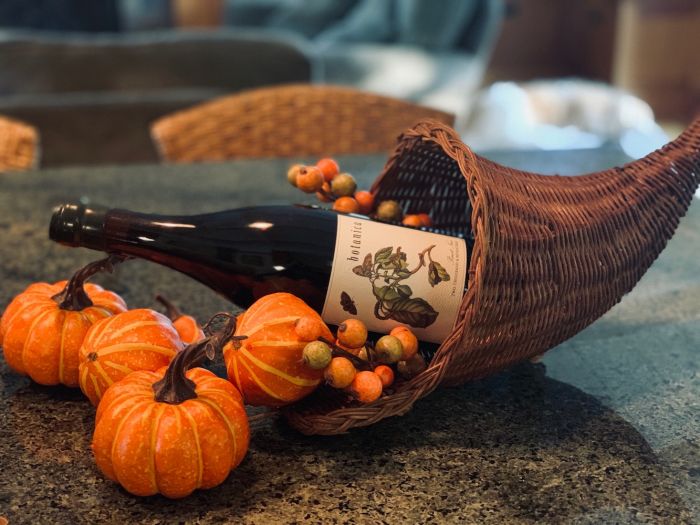 Antica Terra Botanica Pinot Noir ($115): Located in Oregon's Willamette Valley, Antica Terra is special. Winemaker Maggie Harrison utilizes an artisanal approach in making lush Chardonnay, Rosé, and Pinot Noir. Her Botanica is an expression of the fecundity and fertility of the flora of their bucolic vineyards. The wine tends towards sappy, sanguine, with a taste of wild rose, sour cherries, and blood orange. It is tempting to define it solely by its compelling texture and lush personality, but there is a structural element that is equally striking. Buy this one simply for the gorgeous label!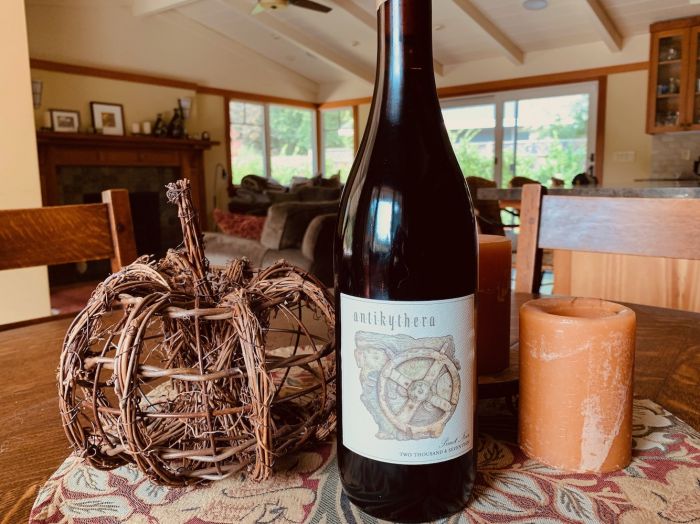 Antica Terra Antikythera Pinot Noir ($150): Each of Antica Terra's labels is as intricate and lovely as its wine. Featured on this bottle of Pinot Noir is the namesake Antikythera Mechanism, a geared, bronze-age (2800 BC) device used to calculate astronomical positions with incredible precision – a perfect metaphor for the precision of this incredible wine that defies characterization. It is astonishingly extreme, with high-pitched aromas of cinnamon stick coupled with a non-fruit intensity and Barolo-like tannin. This one is sure to wow.
All photos: Fran Miller