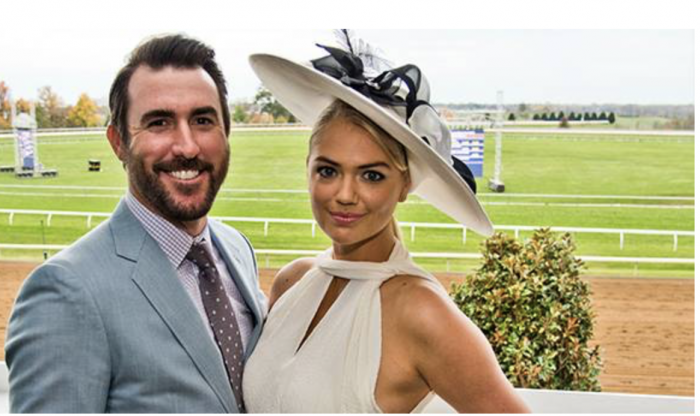 Courtesy of the 2020 Breeders'' Cup
One of the world's most highly-anticipated 2020 Breeders' Cup World Championships is taking place this year in Lexington, Kentucky on November 6 – 7.
Supermodel, horse lover, actress and entrepreneur Kate Upton was chosen as the ambassador for this year's sophisticated horse racing event. The last time Kate attended a Breeders' Cup was in 2015 when American Pharoah famously won the Classic to become horseracing's first ever Grand Slam (Triple Crown + Breeders' Cup) winner. She went to visit the horse after his big win and planted a big kiss on his muzzle.
Although Kate won't be at the Breeders' Cup this year, due to the global pandemic and safety restrictions, she will be watching the Breeders' Cup from home, and will make an appearance during the NBC broadcast of Breeders' Cup on November 7.
Betting the big race after winning big in 2015, Kate's favorite horse this year is Swiss Skydiver, the filly that beat all the boys at the Preakness this year.
Here's how she plans to celebrate while watching at home. She has shared her recipes for others to replicate while watching the race in the comfort of their own home.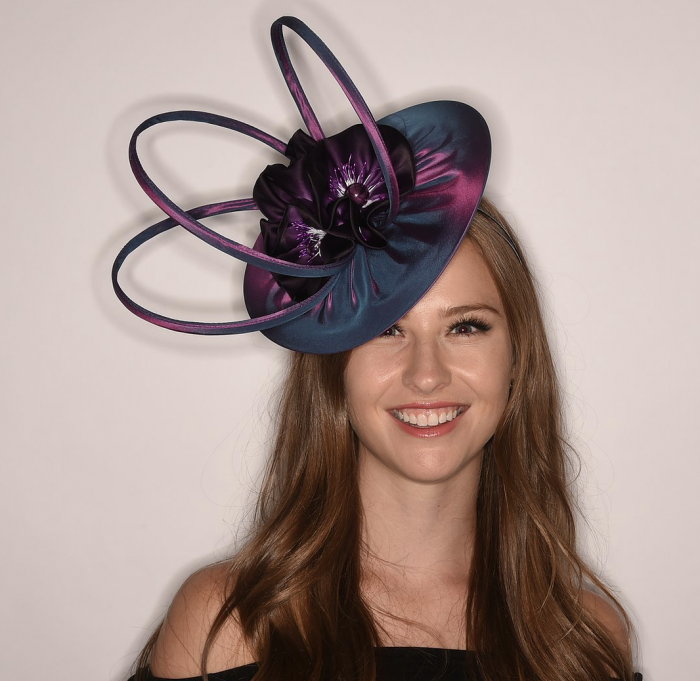 Courtesy of Christine A. Moore
Kate will be wearing one of renowned milliner Christine A. Moore's custom-made fascinators. Although Christine designs a wide range of hats, she is best known for her creative racing styles for the Kentucky Derby. She is the featured Milliner of the Breeders' Cup, and Kentucky Derby 144, 145 and 146. Three of her hats have been showcased in the Kentucky Derby Museum.
Kate may choose this silk fascinator in the photo. Known as the 'Nanette', it's a silk taffeta disc fascinator with hand dip dyed and gathered silk flowers and silk loops. Embellished with beaded centers, it's approximate diameter is 8' and sells for $555.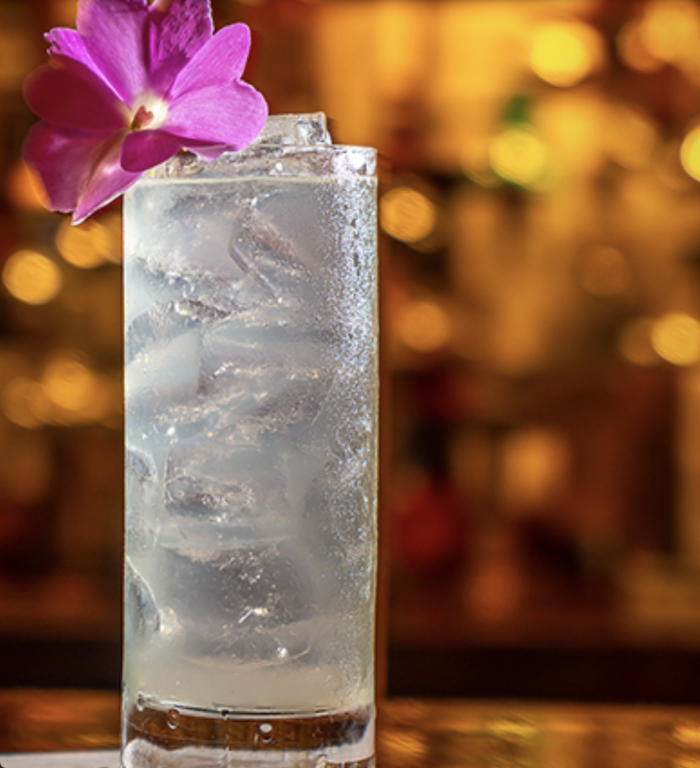 Courtesy of the Breeders' Cup
Breeders' Cup worked closely with '21' Club's illustrious mixologist Mark Tubridy, to present two signature Breeders' Cup Official Cocktails - The Torrie and Garland.
Celebrating the Breeders' Cup World Championships, Kate will craft her own to sip at home. Since her spirit of choice is vodka, Kate will be making the vodka-based Garland.
It's made with:
1 part Tito's Handmade Vodka
1 part Triple Sec
1 part Honey-Green Tea (Honest or Pure Leaf)
1/2 part Fresh Lemon Juice
Preparation:
Combine all ingredients in a mixing tin; add ice, shake vigorously and strain over fresh ice in a highball glass. Garnish with edible purple/pink flower.
For a preferred snack to eat while drinking a Garland, Kate will be making her festive No-Bake Bourbon Balls. It's a dish she makes for every big race when she is watching at home.
Here's how you can make them too:
Kate Upton's No-Bake Bourbon Ball Recipe
Ingredients:
1 (12-oz.) package vanilla wafers,finely crushed
1 cup chopped pecans, toasted
¾ cup powdered sugar + more for rolling
1 ½ tablespoons unsweetened cocoa
½ cup bourbon
2 ½ tablespoons light corn syrup
Instructions:
Combine wafers, pecans, sugar and cocoa in a small bowl. In another small bowl, combine bourbon and corn syrup and then add to the wafer mixture. Form small balls with the combined mixture and then roll in powdered sugar.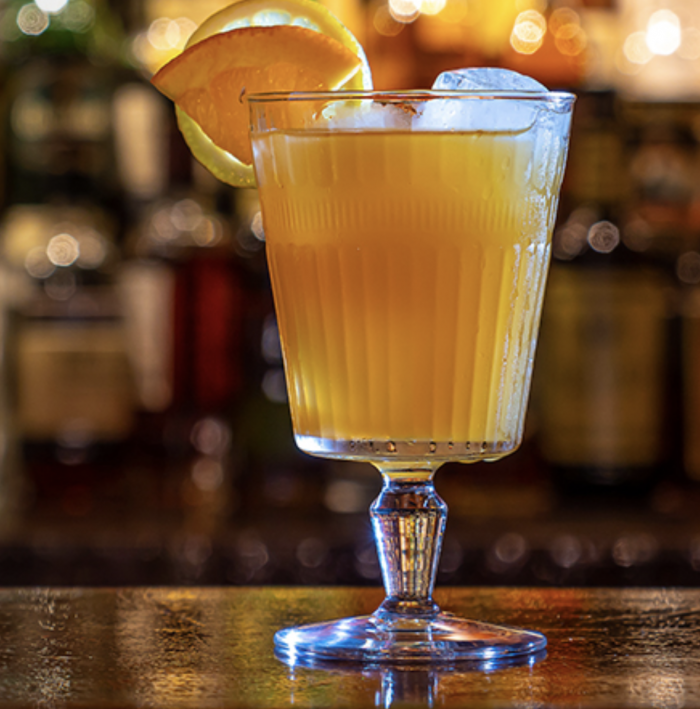 Courtesy of Breeders' Cup
Another cocktail to enjoy while nibbling on Kate's No-Bake Bourbon Balls is the Torrie Cup. It's made with the following:
1½ parts Maker's Mark® Bourbon
3/4 part Sweet Vermouth
1½ parts Orange Juice
2 parts Lemonade (Simply or Tropicana)
Preparation:
Combine all ingredients in a mixing tin; add ice, shake vigorously and strain over fresh ice in a fancy wine glass or goblet. Garnish with a lemon wheel.
There are so many ways to watch all of the Breeders' Cup action. Click here for a schedule of viewing opportunities.