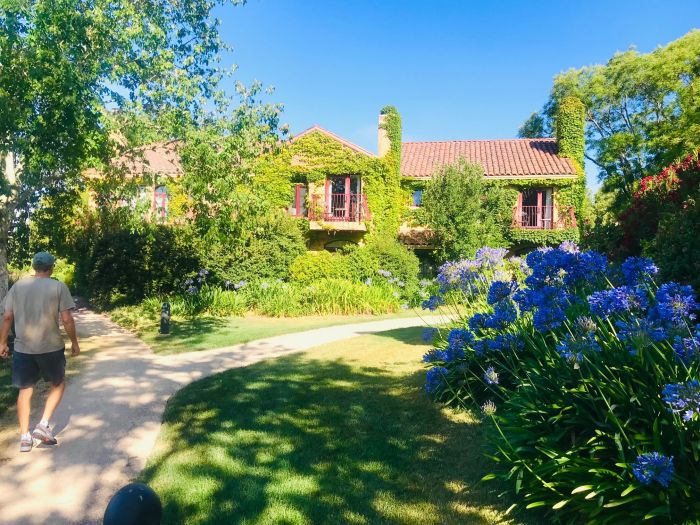 Jill Weinlein
Things are looking up for Sonoma County this summer after the pandemic. Avelo Air flies from Burbank, CA to Santa Rosa, CA on four nonstop flights every Thursday, Friday, Sunday and Monday for a low fare of $49+. It's 3.3 miles from the airport to Vintners Resort, and about an 8 minute drive to start your Sonoma County vacation.
Enjoy acres of beautiful vineyards. landscape and gardens while walking to a vineyard view fireplace room. The spacious guestrooms include a California King bed with plush down and feather bedding, a comfortable sitting area with a cozy, environmentally-friendly fireplace, and a small refrigerator stocked with a complimentary chilled half-bottle of wine and water. The glass doors lead out to a semi-private patio or private balcony from the second floor rooms.
The spacious bathroom offers a double vanity, and an oversized shower with two showerheads. It's a spa-like area offering a rainfall shower, fluffy white towels, plush bathrobes and a variety of bath amenities.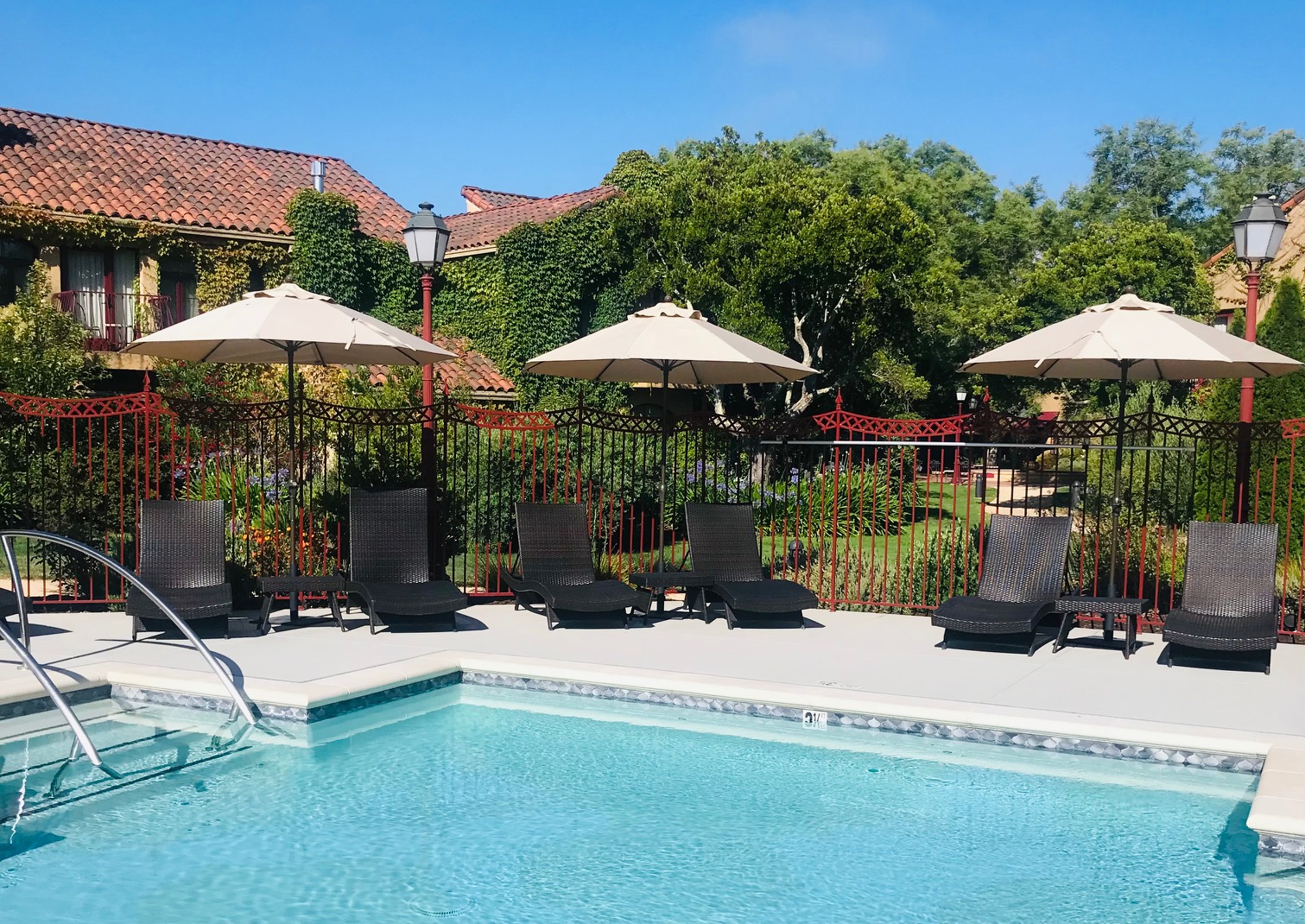 Jill Weinlein
Before or after a day of wine tasting in Sonoma County, the resort offers an on-site spa for specialized treatments, plus an outdoor plunge pool and lounge chairs for relaxing. Nearby is a grass lawn with a full-size bocce ball court.
What also makes this property unique is the vineyard's walking and jogging path. Walk or run for miles next to rows of grapes growing in the warm sun. There are directional signs leading guests to the onsite goats and geese. I learned that a few years ago while the goats were keeping the grass short and maintained, a couple of geese arrived from Canada and laid some eggs near the goat habitat. When one gosling cracked out of its shell with a deformed wing, it couldn't fly away with the others. The juvenile stayed and was welcomed and protected by the goat herd. Now the goats and geese live at the vineyard in harmony.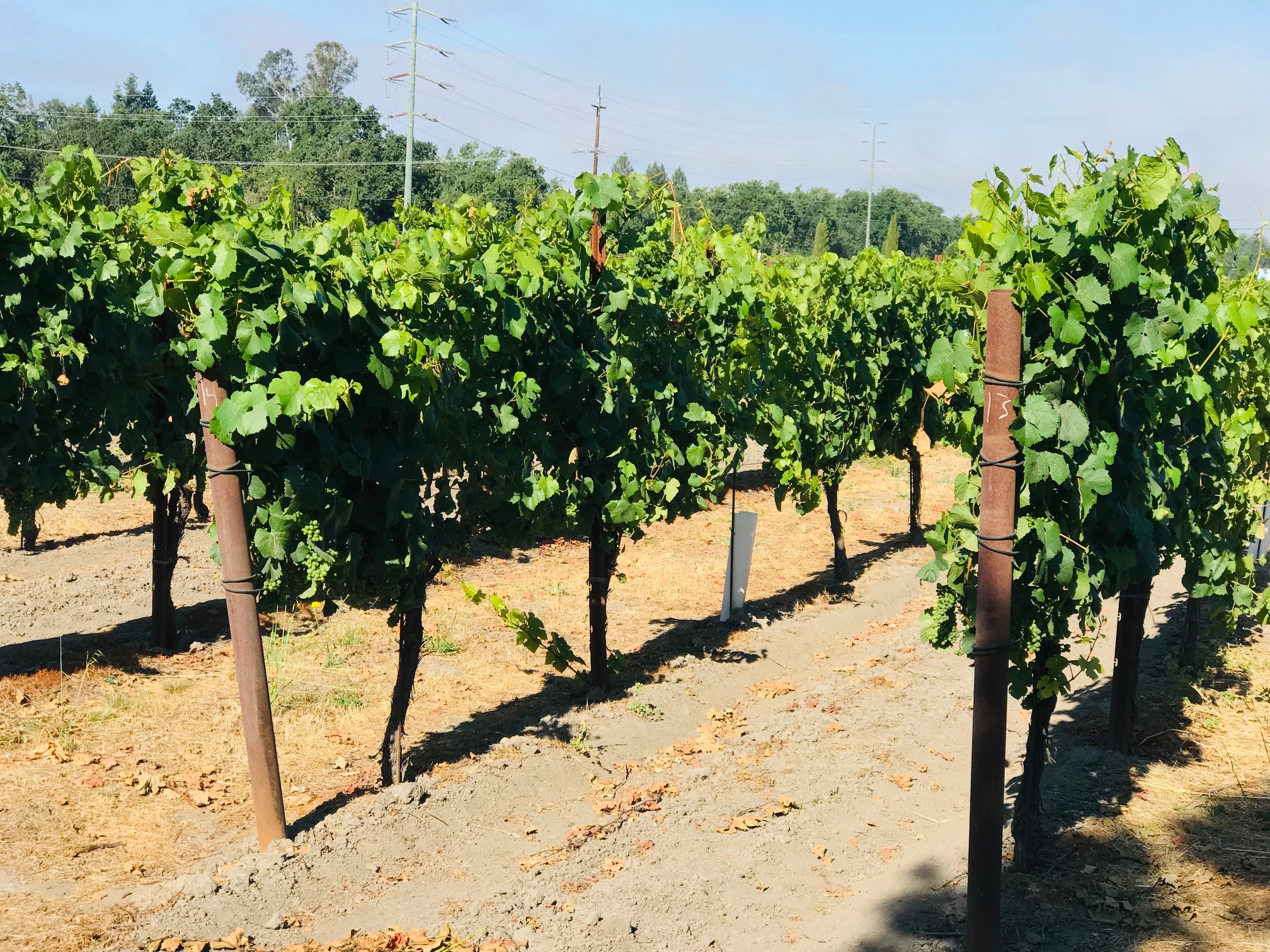 Jill Weinlein
Sitting at a table on the lawn outside the restaurant John Ash & Co., The Front Room and Lounge area of the restaurant offers the best Happy Hour from 3 to 5 p.m. Locals and guests sip wines from local wineries and enjoy freshly shucked oysters, baked oysters and charcuterie.
General Manager Percy Brandon stopped by my table after watching a beautiful wedding take place overlooking acres of vineyards. "We are having weddings every weekend and even during the weekday," said Brandon.
From the very beginning, owners Don and Rhonda Carano's started a green philosophy by planting over 80 acres of vineyards. Continuing to go green, they built a waste treatment system for the property, and planted expansive vegetable and herb gardens, along with olive tree orchards, and a well-manicured landscape with flowers and fountains. This all helped in mitigating the horrific Glass Fire of September 2020, which threatened thousands of homes, wineries and resorts after roaring across the northern Napa Valley towards Eastern Santa Rosa. 'I told my staff to open the irrigation and flood the vineyard to protect the grapes and the resort. Thankfully, it worked and we are here today."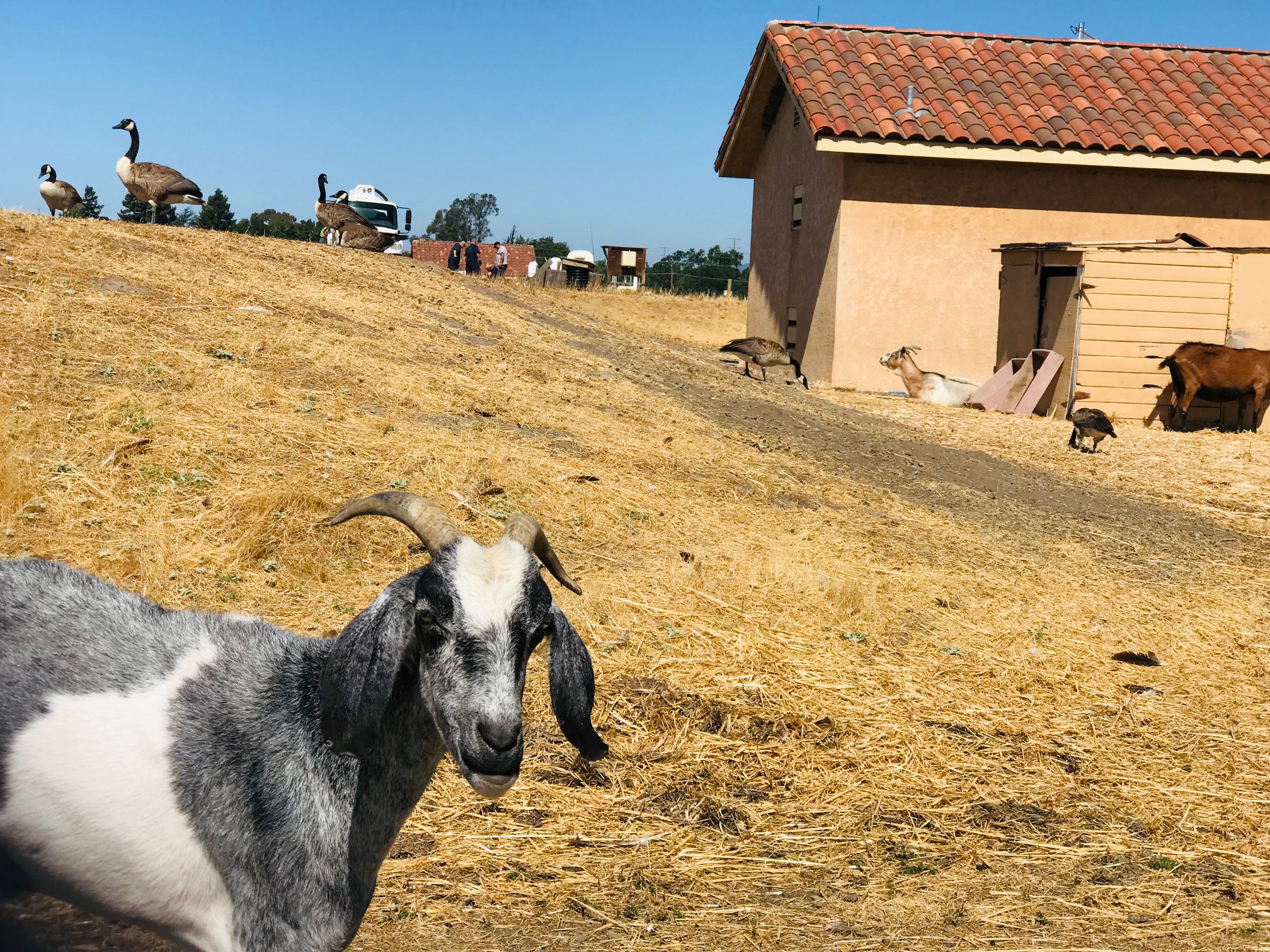 Jill Weinlein
The Tuscan theme Vintners Resort received the highest Environmentalist Level award in the California Green Lodging Program by the State of California's Department of General Services. It's one of the few hotels throughout California to have been honored with this award, rewarding the "green hotel" for doing its part to keep California green.
"We have compost buckets of vegetable and imperfect produce from our restaurant and gardens that we deliver to the goats daily. Our goats are very well fed," shared Brandon.
The Vintners Resort is ideal for a special couples weekend, wine tasting trip, birthday celebration or wedding getaway. Celebrate with the resort's Wine Country two-night stay. A special package includes a bottle of wine and artisan cheese plate delivered to your room, a $125 dinner credit at John Ash & Co., a six-hour wine country excursion and a customized itinerary by chauffeured transportation by Pure Luxury.