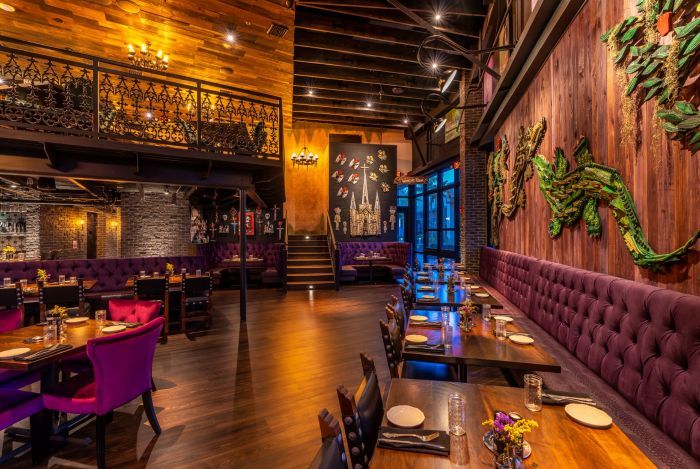 Courtesy of Voodoo Bayou
We love it when we uncover a hidden gem in our dining excursions and that's just what happened when we were first introduced to Voodoo Bayou.
While you might not expect to find a New Orleans-inspired restaurant in Palm Beach Gardens, this one offers a taste as authentic as it gets. From chicken-fried gator tail, and buttermilk biscuits to shrimp and grits, and po' boy handhelds, the menu here focuses on southern Cajun cooking.
While I may be doing a disservice to those in the know, this unexpected find is well worth seeking out. A two-story bar area boasts a medieval/Gothic-inspired design with its cathedral-style, stained glass windows while the open kitchen nearby offers a display of showstopping culinary talent at work.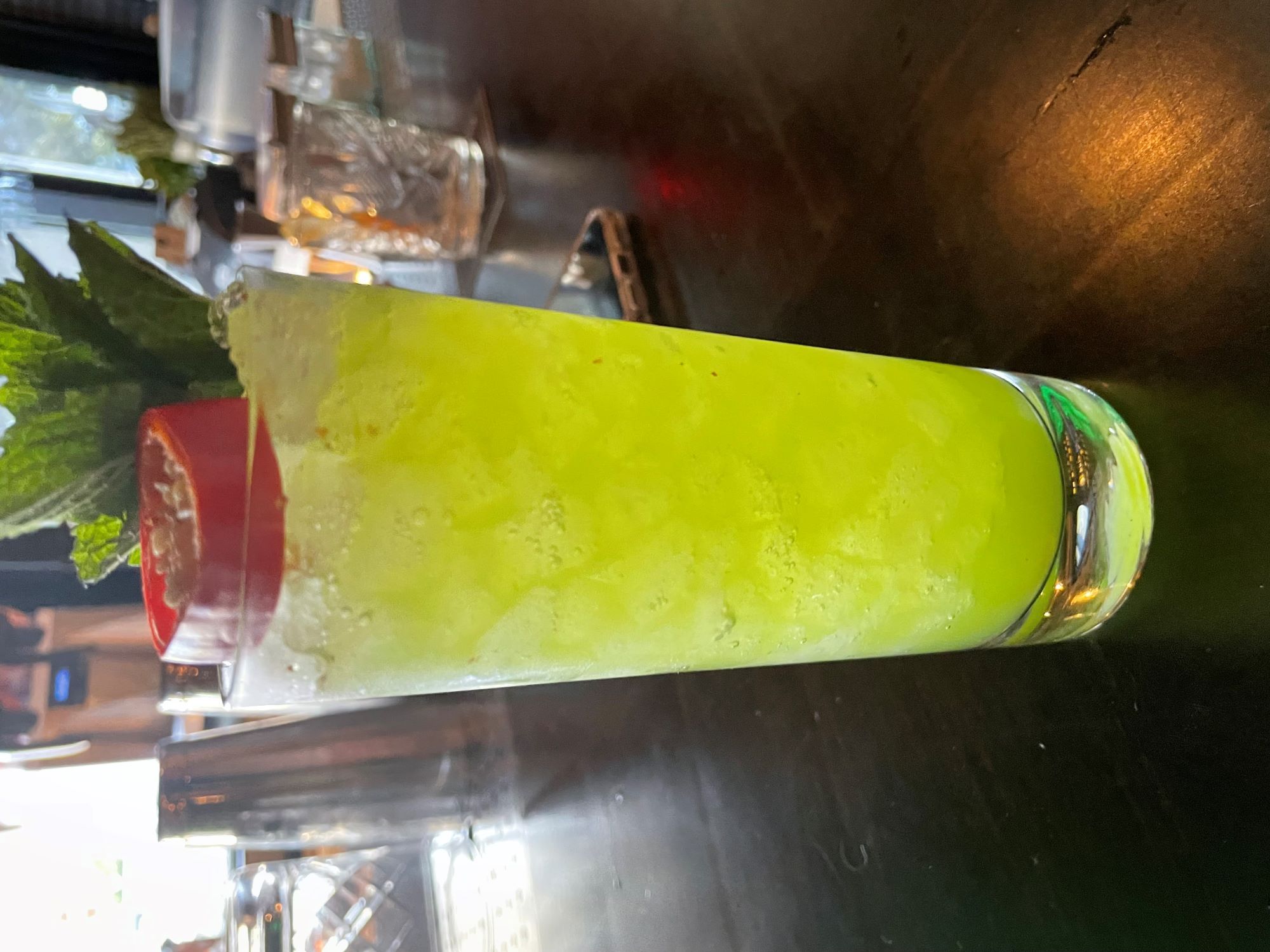 Will Biggins
Helmed at the kitchen by Executive Sous Chef Jim Furci, Voodoo Bayou is tucked inside the lifestyle shopping center of Downtown Palm Beach Gardens located on the famous PGA Corridor.
Furci grew up in New York and spent more than two decades working in the information technology industry before making the move to Florida and switching up careers. The avid lifelong cook got his initial start working with local food events like the South Beach Wine and Food Festival while also honing his talent as a private chef. Now, the experienced chef can be seen everywhere from The Food Network & Cooking Channel's "Food Quest" with Robin Leach to "Blue Collar Backers" on the Discovery Channel.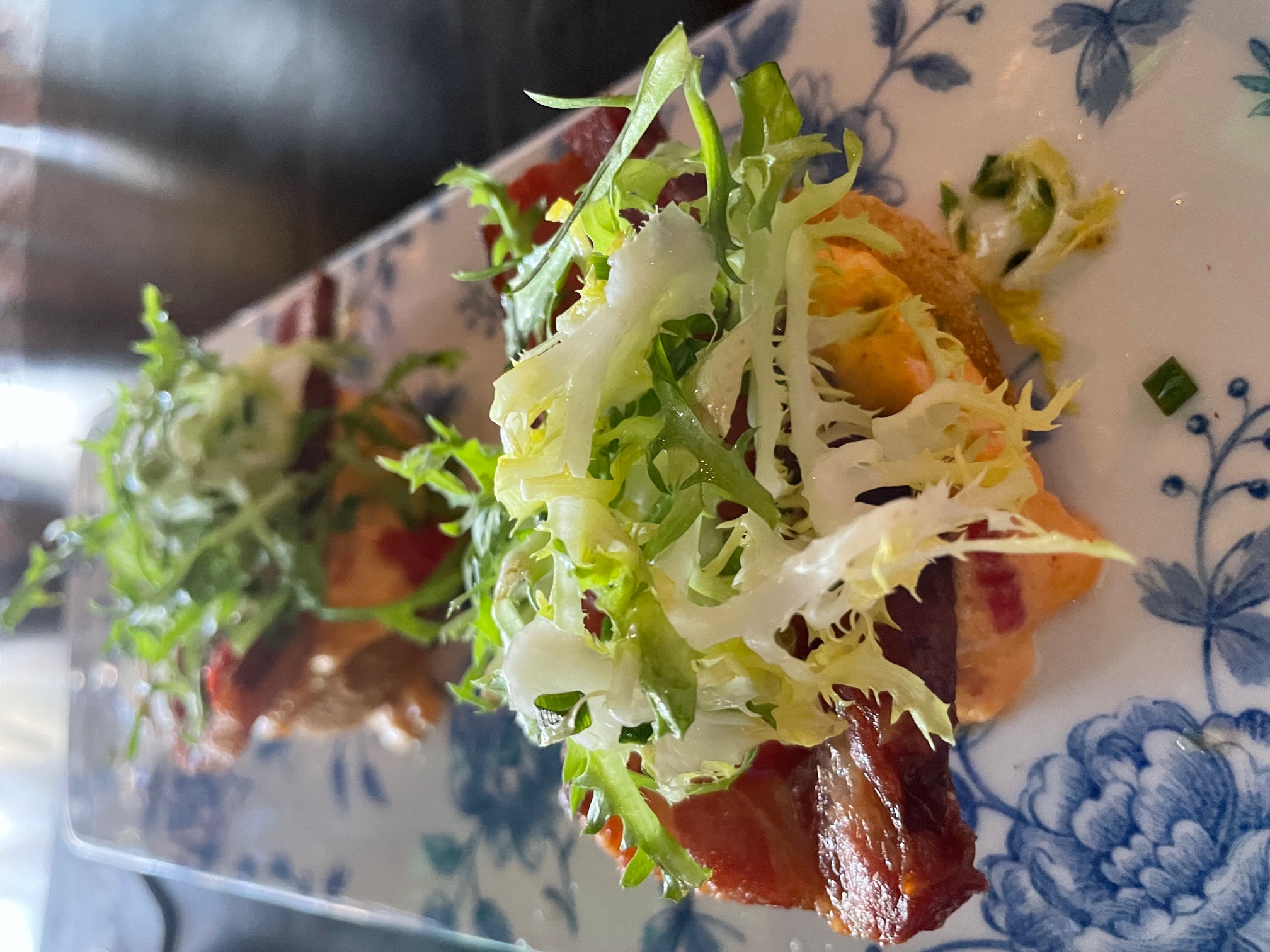 Will Biggins
We recently visited Voodoo Bayou for lunch and were glad we did. Friendly bartenders greet guests like lifelong friends, and introduce them to the creative cocktail menu that offers drinks with fun names like Style in Havana or Fortunate Son. There is a nice selection of beer available on tap as well.
Our server told us the day's specialties included crab carbonara, which sounded interesting.
We got started with a sampling of barbecue shrimp (at her recommendation). Jumbo shrimp arrived swimming in an addicting NOLA BBQ sauce. Thankfully, a grilled baguette was on hand for extra dipping.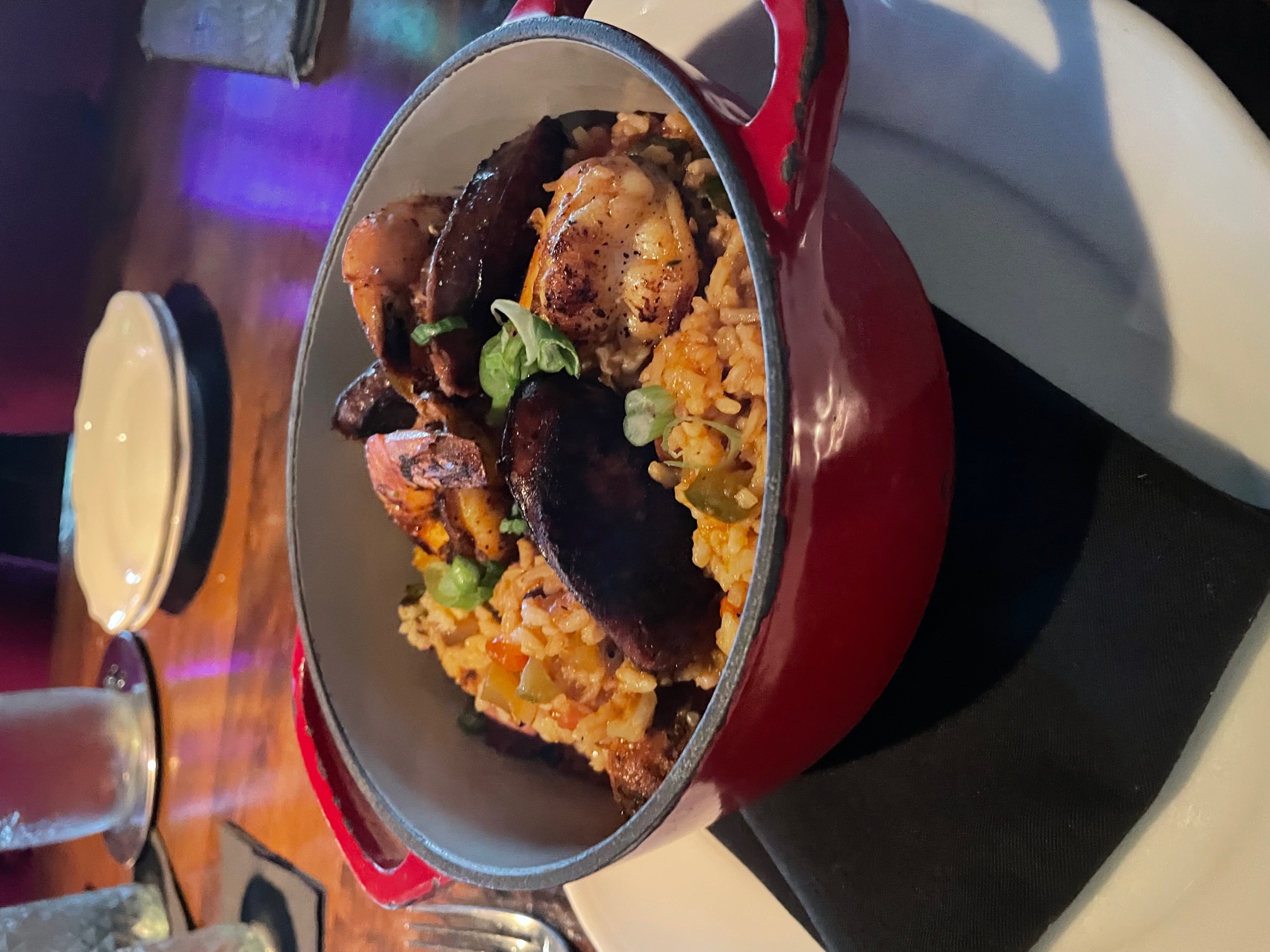 Will Biggins
Their signature hickory-smoked chicken wings should also not be missed. Eight flavor filled wings are smoked and grilled, and complemented by sides of homemade Bayou blue cheese and buffalo sauce. For us, another standout appetizer was the life-changing, fried green tomato BLT, brilliantly topped with smoked pork belly, pimento cheese, and tomato jam complemented with frisée.
When it comes to entrees, you won't want to miss their signature Jambalaya. Served in an enameled cast iron pot, the presentation alone is worthy of mention, but the heaping combination of shrimp, Andouille sausage, chicken, Carolina white rice, peppers, tomatoes, and crispy okra has made us a lifelong fan.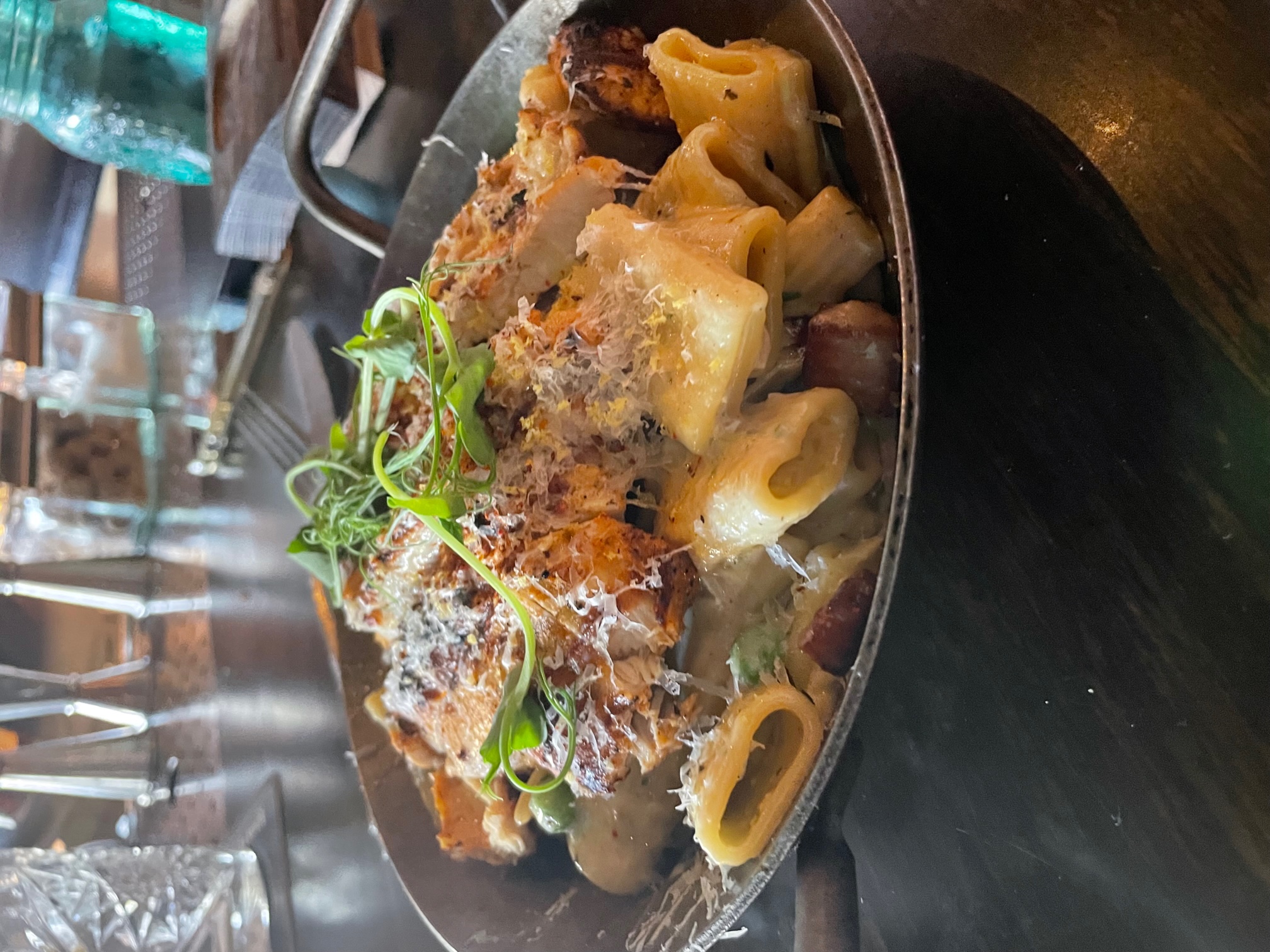 Will Biggins
The creamy Cajun carbonara was a delicious blend of rigatoni, smoked pork belly, Grana Padano cheese, peas and cured egg yolk. Be sure to add a protein (grilled chicken, shrimp or steak) to take the dish to another level.
While we did not save room for dessert, we were enticed to try the creamy Bourbon Milk Punch as an after-dinner drink – the perfect ending to an unforgettable dining experience.
Keep an eye out for additional locations opening soon in Fort Lauderdale and Orlando.
Voodoo Bayou is located at 11701 Lake Victoria Gardens Avenue in Palm Beach Gardens.