Photo by David Ortega, Taste of Napa
Festival Napa Valley recently announced the 2023 edition of Taste of Napa, its signature celebration of exceptional food, wine, and music, that will take place on Saturday, July 15 from 11am – 3pm. Held on the central piazza of The Meritage Resort, Taste of Napa features offerings from more than 70 wineries, breweries, restaurants, and culinary artisans. The event also includes live music, games, activities, prizes, a Reserve Tasting Salon, and the chance to sample wines from the Festival's newest international wine partner, the Wines of Catalonia.
According to Rick Walker, the CEO of Festival Napa Valley,"Taste of Napa is more than just a celebration of food and wine; it's a celebration of the community that makes it all possible. The event is a testament to the generosity and hospitality that the Napa Valley is known for, and a wonderful opportunity for locals and visitors alike to come together and celebrate life's simple pleasures."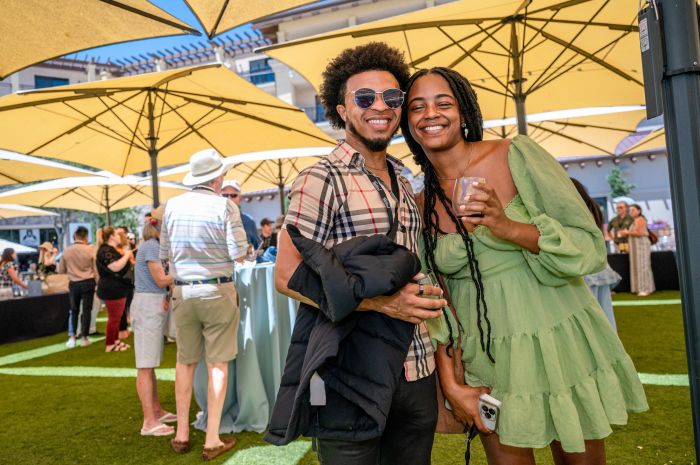 Photo by David Ortega, Taste of Napa
New elements at Taste of Napa this year include a Play Court sponsored by Kaiser Permanente Thrive featuring life-size fun and games; an "Ask a Wine Writer" opportunity where guests can engage with celebrated San Francisco Chronicle journalist Jess Lander; and a chance to win prizes, including international travel, by collecting Taste of Napa passport booklet stamps.
The music lineup for Taste of Napa includes jazz from the Frost School of Music All-Stars led by Shelly Berg and Broadway classics from Festival favorite Christina Maxwell, while Taste's Reserve Tasting Salon offers guests premium wine tastings of limited-edition vintages and special treats in a private setting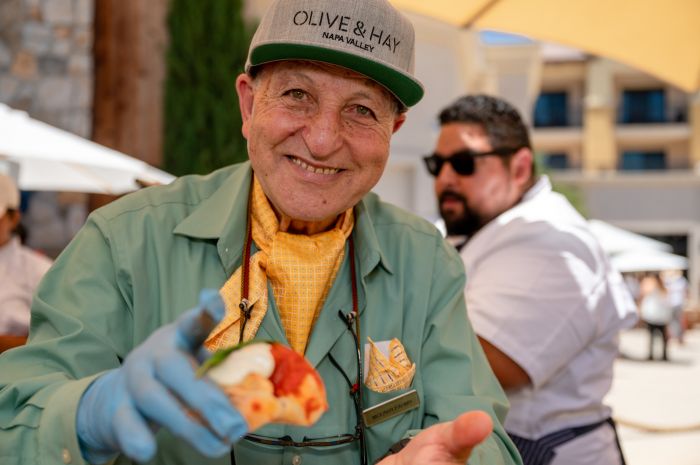 Photo by David Ortega, Taste of Napa
Participating restaurants and culinary artisans include ALBA Restaurant-River Terrace Inn, Anzalone's Napa Valley EVOO, Earth & Sky Chocolates, Empress M, Fleetwood Restaurant, Foodshed Take Away, House of Better, Ketogeek, Lencho's Mexican Food by Alex Soto, Los Agaves Napa, LunaOlivo, Monday Bakery, Nobunaga's Blue Ribbon, Oakville Grocery, Olive & Hay, Oxbow Cheese & Wine Merchant, Prodeca, Skyhill Napa Valley Farms, Southside, The Q Restaurant & Bar, West Won Bread, and Winston's Café & Bakery.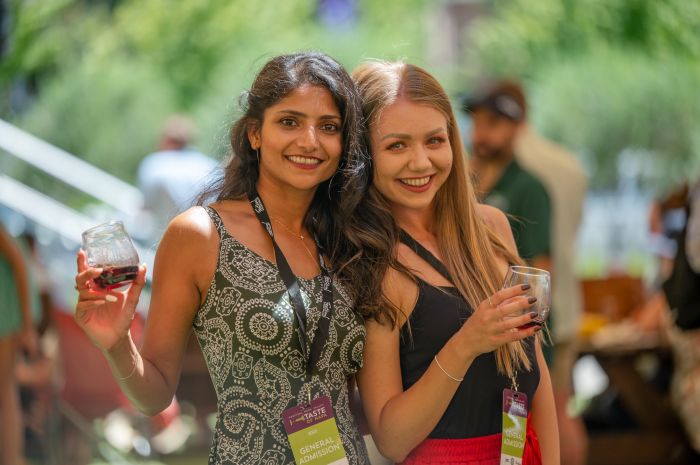 Photo by David Ortega, Taste of Napa
Participating wineries, breweries, and beverage artisans include Ackerman Family Vineyards, Alpha Omega Winery , Baldacci Family Vineyards, Bentley's Napa Valley, Boisset Collection wineries, Bouchaine Vineyards, Bread & Butter Wines, Brendel Wines, Chandon California, Chimney Rock Winery, Cornerstone Cellars, Darioush, Euclid Wines, G's Dry Hard Ginger Beer, GEN 7 Wines, Grgich Hills Estate, HALL Napa Valley, Hess Persson Estates, Ink Grade , JaM Cellars, John Anthony Vineyards, Knights Bridge Winery, Levendi Winery, Mare Island Brewing Co., Markham Vineyards, Maroon Wines, Mersenne Wines, Miner Family Winery, Mondavi Sisters' Collection, Morlet Family Vineyards , Napa Smith Brewery, Napa Valley Tea Company, Phifer Pavitt Winery, Pope Valley Winery, Priest Ranch Napa Valley, Rutherford Hill Winery, Signorello Estate Sterling Vineyards, St. Supéry Estate Vineyards & Winery, Theorem Vineyards, Trefethen Family Vineyards, Tournesol, Tres Sabores, Trinitas Cellars, Turley Wine Cellars, Varozza Vineyards, and Wines of Catalonia.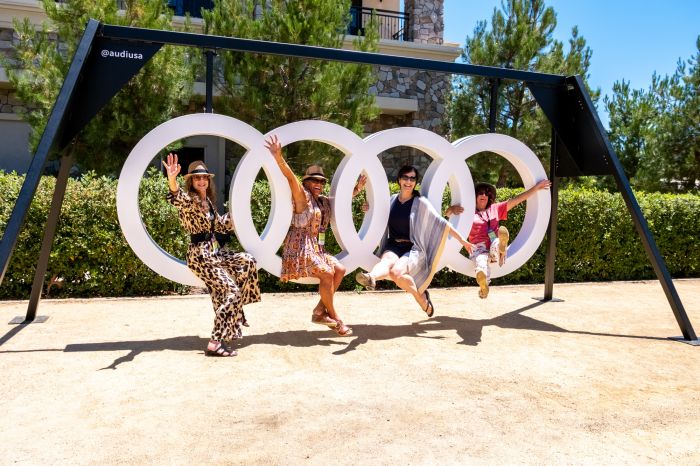 Photo by David Ortega, Taste of Napa
Festival Napa Valley celebrates music's unmatched power to uplift and inspire. Napa Valley's flagship festival presents international stars and emerging talent in free and affordable concerts in iconic venues, and through year-round presentations in the Bay Area and beyond. With inspiring education programs for youth and seniors, tuition-free academies for vocalists and instrumentalists, and scholarships for talented students, Festival Napa Valley plays a vital part in creating a thriving, healthy, and engaged community, fulfilling its mission to bring the arts to all. Festival Napa Valley is presented by Napa Valley Festival Association, a nonprofit organization governed by a dedicated board of prominent vintners and community leaders.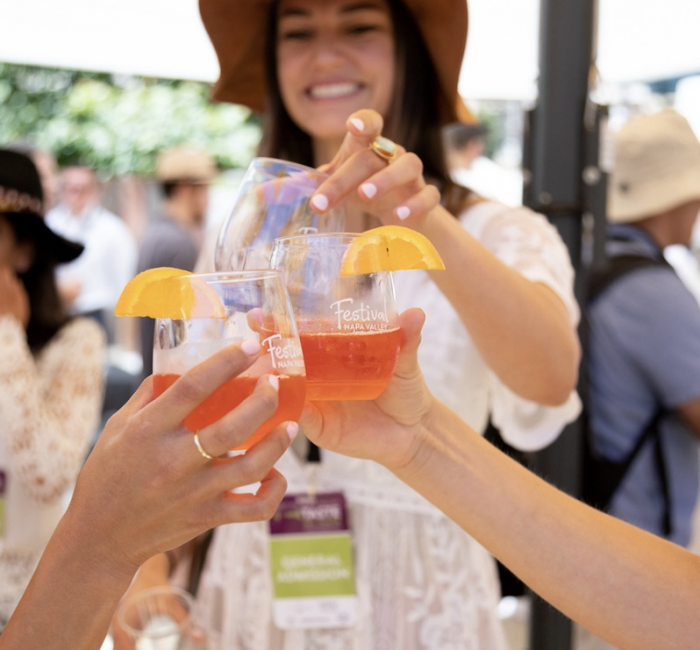 Photo by Taste of Napa