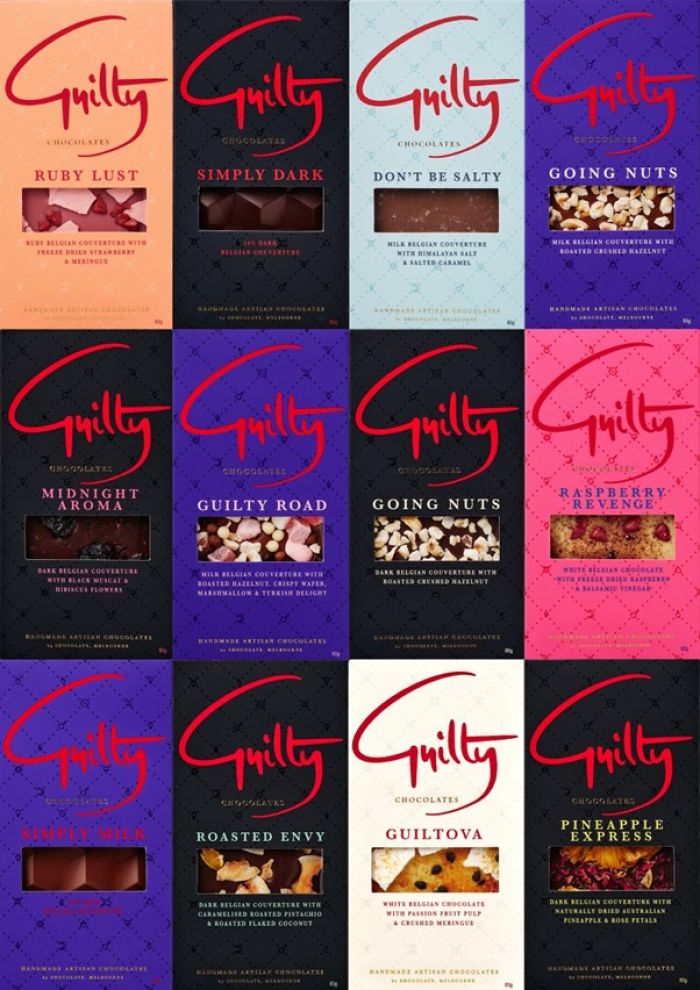 In the heart of Melbourne, where creativity meets craftsmanship, a new chocolate brand is redefining the way we experience this timeless delight. Guilty Chocolates, the brainchild of Ilias Dimitropoulos and Pamela Raschella, is not just a confectionery brand; it's a paradigm shift in the world of luxury chocolates.
At the core of Guilty Chocolates lies an unwavering commitment to the art of confectionery craftsmanship. Each chocolate bar is a masterpiece, a result of meticulous sourcing of the finest ingredients, blending flavors with near-alchemical precision, and mastering the delicate art of tempering chocolate to perfection. The result? A symphony of flavors that tantalize the taste buds and evoke pure bliss with every bite.
The name "Guilty Chocolates" is no accident. In a world where indulgence often comes with a side of guilt, this brand flips the script. Guilty Chocolates believes that the so-called "guilty" feeling when indulging in chocolate is, in fact, an acknowledgment of the sheer joy of pleasure. It's an invitation to embrace decadence unapologetically.
Introducing the "12 lovable rogues," a collection of handcrafted chocolate bars by Guilty Chocolates that showcase unparalleled dedication to quality and innovation. From the tantalizing blend of white Belgian chocolate with passionfruit pulp to the intriguing combination of dark Belgian couverture chocolate encased with caramelized roasted pistachio and roasted flaked coconut, each bar is a work of art.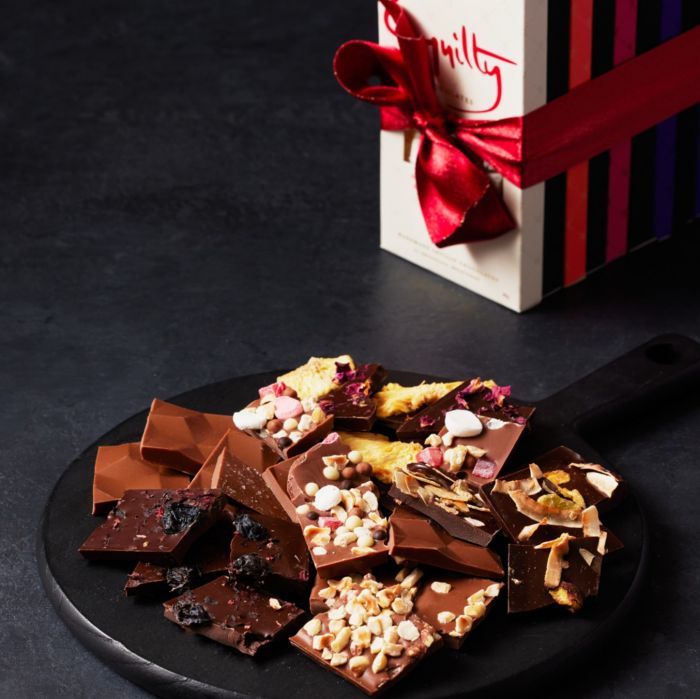 Guilty Chocolates doesn't just excel in taste; it's also committed to ethical sourcing, using 100% ethically sourced cocoa and GMO-free ingredients. You can find these delectable creations at Woolworths, Australia's largest supermarket chain, and their website. The brand's plans for expansion to Canada, America, Dubai, and India next year promise to introduce this exquisite chocolate experience to an even broader audience.
In every sumptuous bite of Guilty Chocolates, you embark on a sensory journey that encapsulates the epitome of refinement and elegance. It's not just about savoring luscious flavors; it's about embracing a narrative of transformation and evolution. Guilty Chocolates invites us to celebrate life's contrasts, find balance in the interplay of light and dark, and savor the profound sweetness that emerges from embracing every facet of our journey.
Guilty Chocolates is more than a chocolate brand; it's a revelation, an ode to indulgence without guilt, and a celebration of life's dualities. With every bite, Guilty Chocolates challenges the status quo, inviting us to relish in the transformative power of pleasure. It's a brand that reminds us that life's most exquisite pleasures arise from the harmonious interplay of bitter and sweet. Indulge in sophistication, elevate your chocolate experience, and embrace life's contrasts with Guilty Chocolates.