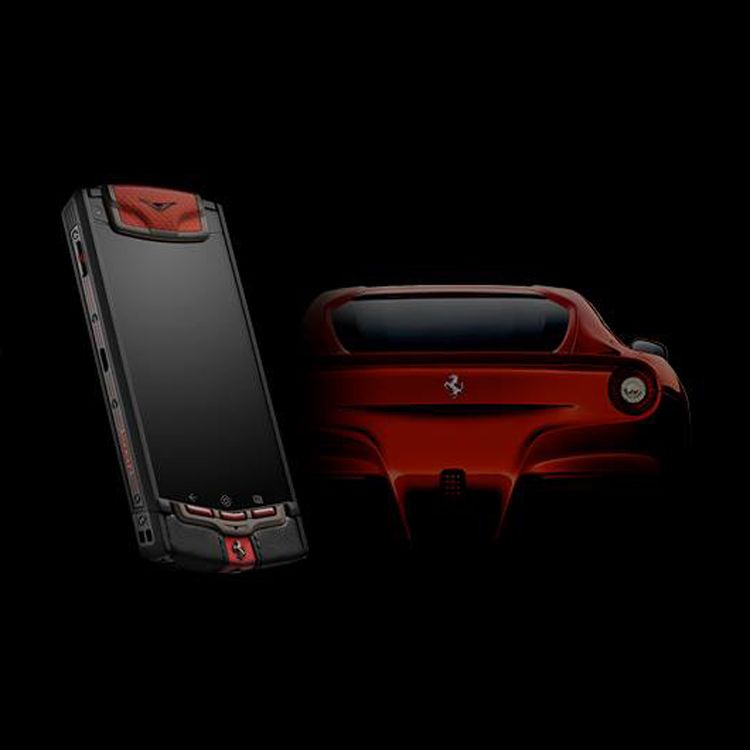 Photos Courtesy of Vertu
Few automakers epitomize luxury and technology quite like
Ferrari
. The cars rolling out of the gate at Maranello represent both a status symbol and the result of ceaseless development to make them some of the fastest and most desirable vehicles on the market. Ferrari has also been at the forefront of iPhone integration into its latest vehicles, but this special-edition smartphone is actually powered by Android and produced by Vertu. The latest product of a long history of collaboration between the two marques that stretches back over six years now, the new
Vertu
Ti Ferrari edition is designed to emulate and accompany the Ferrari F12 Berlinetta.
"It is always exciting for Ferrari to work with Vertu," said Ferrari design chief Flavio Manzoni. "We share the same values for craftsmanship and excellence of performance. By collaborating together in the design of the Vertu Ti Ferrari, we have created a model of phone which encompasses aspects of design unique to the Ferrari brand."
This special edition is based on Vertu's latest Ti luxury smartphone, which is made of grade five titanium with polished ceramic, leather trim, and runs Android v4.0. It's powered by a 1.7 Ghz dual-core processor with a full gig of RAM and 64 gigs of storage (expandable with a 32-gig MicroSD card), packs an 8-megapixel camera, and is controlled via a 3.7-inch sapphire crystal capacitive touchscreen display.
Those are some solid specs, but the Ferrari edition upgrades with materials used on the actual F12 — like red and black leather, red Alutex carbon trim and DLC-coated metal. Vertu has also installed a special app that incorporates a live feed from the official Ferrari Magazine, content from Ferrari's official social media profiles on Facebook, Twitter and YouTube, a dealership and authorized service locator, and unique ringtones and wallpapers. The one-of-a-kind application joins the Vertu app suite that includes the Concierge, Life and Certainty apps that make owning a Vertu phone worthwhile.
"We are delighted to once again partner with Ferrari — an iconic brand that shares our passion for design, craftsmanship and performance," said Vertu CEO Massimiliano Pogliani. "With the VERTU Ti Ferrari, we have together created a new mobile phone that embodies these values perfectly. We continue on our on-going commitment to offering our customers an intriguing insight into the exciting world of Ferrari."
Each phone is handcrafted by a single technician at Vertu's workshop in Hampshire, England, and will be available in a limited run of 2013 examples through a network of 500 retailers (including 70 Vertu boutiques) in 66 countries around the world. No word yet on price, but you can bet it's going to cost a pretty penny.