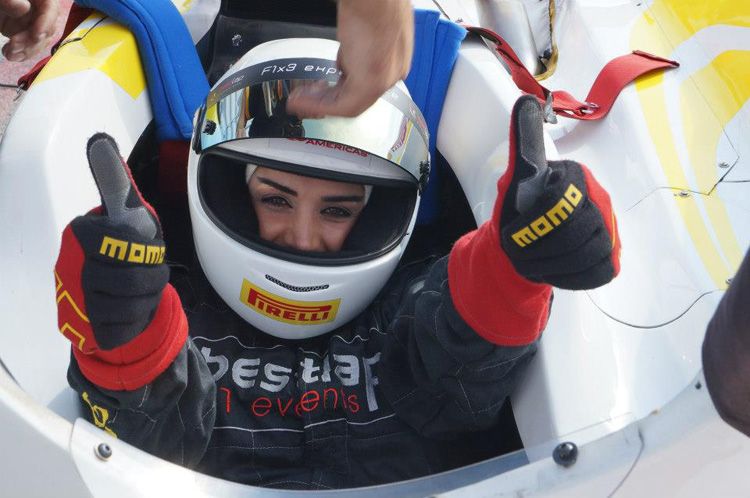 Photos Courtesy of Formula GP Experience
While many love driving fast, there are a few of us who should stick to the speed limit — whether you're an accident-waiting-to-happen or a speeding ticket magnet. That said, if you still dream about racing off the starting line while waiting for the signal to turn green, check out the 3-Seater
Formula GP Experience
. Seated next to a professional driver in a real
Formula 1
race car, you'll get to experience speed in a way you've only seen in Vin Diesel films.
Created by the Dojupa Group,
Conquest Racing
and its CEO, Eric Bachelart, the GP Experience straps you into a Jordan F1 race car that has been modified to feature two side seats ? the driver obviously sits front-and-center. While the car will easily reach 200 miles per hour before you even realize it, the company promises that it's the 0-60 in 1.8 seconds acceleration that will give you the true rush.
To help you acclimate to the corners, acceleration and braking, you will first do a test drive around the track in a kart or exotic car. Once the preliminary laps are through with, you will suit up in authentic racing gear, including a helmet and racing suit, and slide into the safety cockpit cell for the real ride.
The three-seater cars were modeled on the 2003-2004 Jordan GP chassis, with Judd V10 engines that give over 750 HP and a weight of only 640 kg (around 1,410 lbs). Each one also has carbon fiber brakes and Pirelli F1 tires. The cars are driven by either Didier Theys or Martin Plowman, both experienced and certified. Didier "holds the most professional victories of anyone in a Ferrari 333 SP with ten total," is a two-time winner of the 24 Hours of Daytona, and won the 12 Hours of Sebring. Plowman is the driver of the #35 Oak Racing LM P2 car in the FIA World Endurance Championship, and has raced in the Firestone Indy Lights Championship, the IZOD IndyCar Series, and the American
Le Mans
Series.
"We are committed to making your experience unique and unforgettable. Our level of expertise, our team and the program protocol are state-of-the-art. A pristine GP experience from start to finish. Our cars are equipped with a carbon safety cell and maintained by a professional racing team, Conquest Racing," says Eric Bachelart.
The Discovery Package ($999) gives you two laps in a Jordan GP car, a podium ceremony where you can have pictures taken with the Pirelli grid girls and get video and pictures from your race. If you want to step your experience up a bit, get the Grand Prix Package for $1,399. You'll not only get everything in the previous package, you'll also be able to test drive an exotic car (either a Ferrari 458 Italia or a
McLaren
MP4-12).
The experience is currently only available in North America, but it has plans to move into Canada.