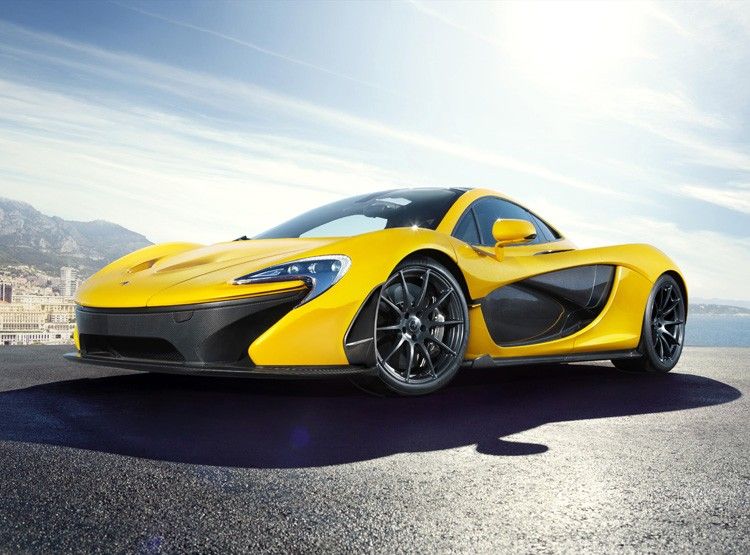 Photos Courtesy of McLaren Automotive
Few rivalries are as hotly contested as that of Ferrari and
McLaren
. The two most accomplished racing teams in the history of Formula One regularly duke it out on the grand prix circuit. No other team comes close to the dozens of championships these two brands have traded over the decades, and maybe none ever will. When McLaren came out with its first street-legal sportscars in 1992, appropriately enough called the McLaren F1, their rivalry spilled out off the racetrack and onto the street; territory Ferrari had long claimed for itself.
This isn't a history lesson, though, nor is it about racing: while McLaren and Ferrari gear up for another season of Formula One, the two have also been hard at work bringing the lessons learned on the racetrack to their latest exotic supercars. So it would only be fitting that McLaren unveiled its new P1 at the same time that its rival presented its new LaFerrari.
Like its competitor, the new McLaren P1 has been eagerly anticipated for years, and packs an advanced F1-derived hybrid powertrain into a lightweight carbon-fiber chassis with advanced aerodynamics.
The P1 pairs a 727-horsepower version of the same 3.8-liter twin-turbo V8 with a 176hp electric motor to offer a combined total of 903 horsepower. McLaren claims that's enough to send it to 60 in less than three seconds, to 124 mph in under seven, and on to a top speed of 217 mph.
The wind-cheating shape was honed primarily by aerodynamic requirements and was styled by Frank Stephenson (who incidentally worked for Ferrari before defecting to McLaren). Its brakes are more powerful than the company's own GT3 racecar and are made, like much of the car, out of carbon fiber. McLaren even developed a new type of "super aluminum", from which it has crafted the lightweight wheels.
Those are just a few of the elements that promise to make the new McLaren P1 one of the fastest cars ever made. With only 375 examples planned at over $1 million apiece, there are many reasons you shouldn't expect to see one parked around your neighborhood.