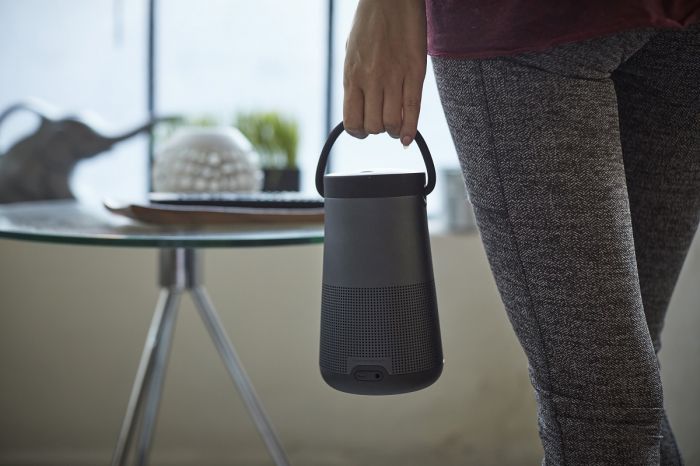 Photos/Video Credit: Bose
When it comes to audio performance, Bose has set the standard since 1964 when Dr. Amar G. Bose—then a professor of electrical engineering at the MIT—established his fundamental goal: to develop new technologies with real customer benefits. Bose innovations have since transformed audio and created new categories. Bose products for the home, car, and portable use have changed the way people listen to music.
The company is constantly innovating, but it doesn't launch products very often. So when Bose came out with its new 7¼-inch SoundLink Revolve+ Bluetooth speaker, it was clear that it would be special. And it is. The portable, wireless SoundLink Revolve Plus+ is Bose's best sounding wireless speaker yet, providing true omni-directional performance, and an entirely new acoustic design. Unlike other brands and previous SoundLink speakers, Revolve Plus+ spreads deep, jaw-dropping, remarkably loud sound in every direction—from a seamless aluminum cylinder.
"We didn't want to make small improvements to the audio that made it famous," said Glenn Gomes-Casseres, director of products for Bose wireless speakers. "We wanted the difference to be so dramatic, that it would take just one song to hear the best sound you've ever heard from a little speaker."
To do that, Bose engineers added a "pressure trap" to eliminate distortion, with dramatic results. There's no "front" or "back." Sound radiates uniformly in every direction, with deep, rich bass—and without the sweet spots and frequency drop-offs of conventional 360-degree speakers. Set in the middle of the room, a corner, or outdoors, Revolve+ delivers the same experience. It withstands spills, rain, and pool splashes; and rugged durability to survive dings, drops, and bumps, and its charge provides up to 16-hours of playtime.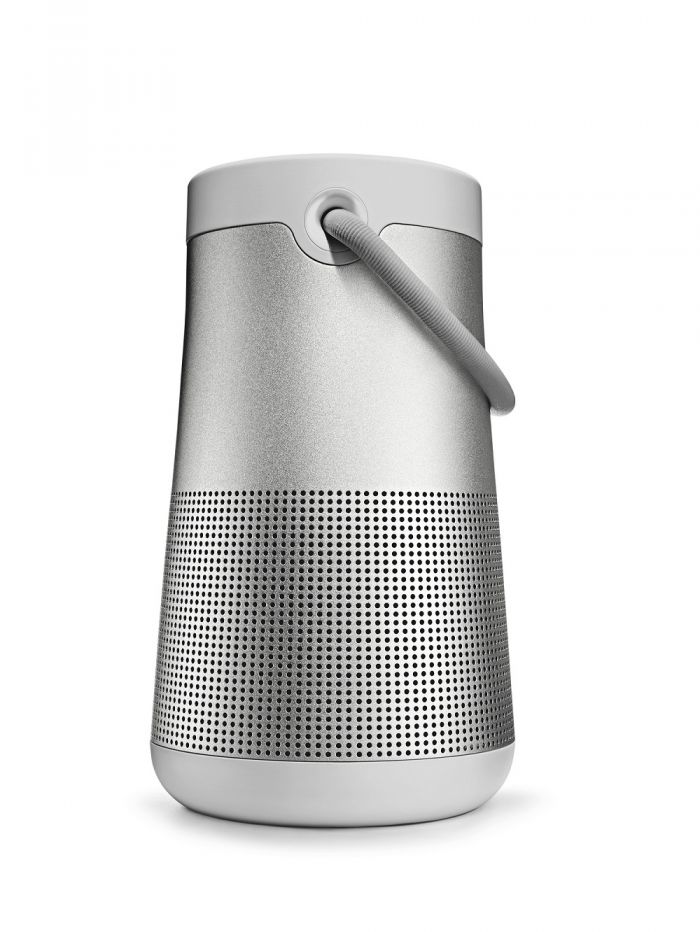 It can pair through NFC, and integrate microphones to use as a speakerphone or with Siri and Google Assistant. The free Bose Connect app now syncs two SoundLinks -- any combination, for any models starting with the SoundLink Color II. The new Stereo Mode enables left-right pairing, and new Party Mode lets you play the same music on both simultaneously. SoundLink Revolve+ Bluetooth speakers are available in two colors: Triple Black and Lux Gray.