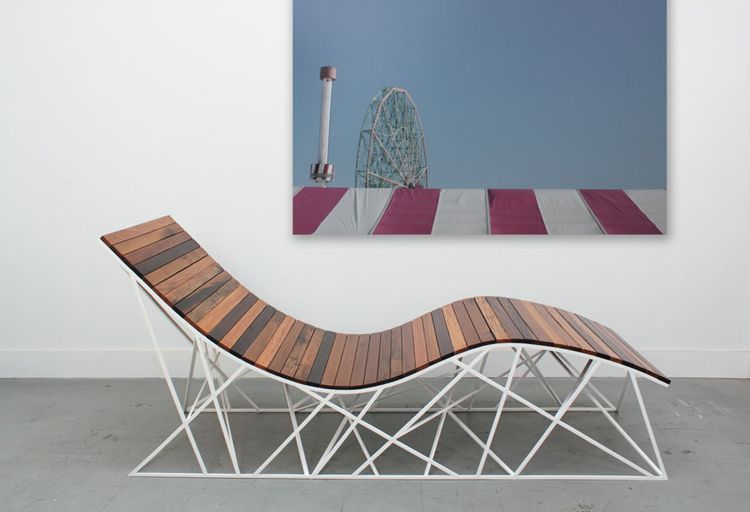 Photo Courtesy of Uhuru Design
When redecorating your home it is important to consider the four Rs when selecting your furniture. If you have guessed that those R's stand for anything directly relating to furniture, then you'd mistaken. I'm talking about furniture made from materials that have been reclaimed, recycled, repurposed, and/or reused. Perhaps that doesn't immediately seem very luxurious but it is becommming increasingly fashionable to own pieces crafted out of discarded materials.
Luxury furniture
design company Uhuru is just one example of the growing number of companies which creatively turn someone's trash into your treasure.
Uhuru founders Bill Hilgendorf and Jason Horvath pride themselves on their ingenuity in the industrial design field. Horvath is heavily involved with the NYC art scene. And his specialty is mixing art and functionality together. He is the current CEO of Uhuru and the influences from his art can be clearly seen in the company's furniture. Hilgendorf is a Boston native, whose "passion for working with found objects started at a young age." Together, the two entrepreneurs have created a company focused on eco-friendly ingenuity and visual appeal.
The designs are chic and simple, unrecognizable from the old discarded wood or metal they were fashioned from. But the point is that the pieces are indeed born from old stuff, so buying the furniture also buys you a piece of history. In particular, the Coney Island Line has gotten a lot of positive press. The five piece line is made from reclaimed Ipe timber once a part of the Coney Island Boardwalk and the furnishing designs were inspired by the amusement park.
The furniture, made from the planks of discarded boardwalk are a salute to the countless foot scuffings, regurgitated corndogs and spilt root beer floats that have undoubtedly osmosised their way into those wooden pores over the years. I'm sure it's perfectly sanitary though. The Cyclone Lounger, in particular is a piece that really seems to embody the spirit of Coney Island. Inspired (obviously) by the Cyclone rollercoaster, its "undulating dark and light Ipe" surface is supported by criss-crossed, coaster-like white metal poles. Haven't you always wanted to turn your living room into a recreation of the famed Brooklyn treasure?