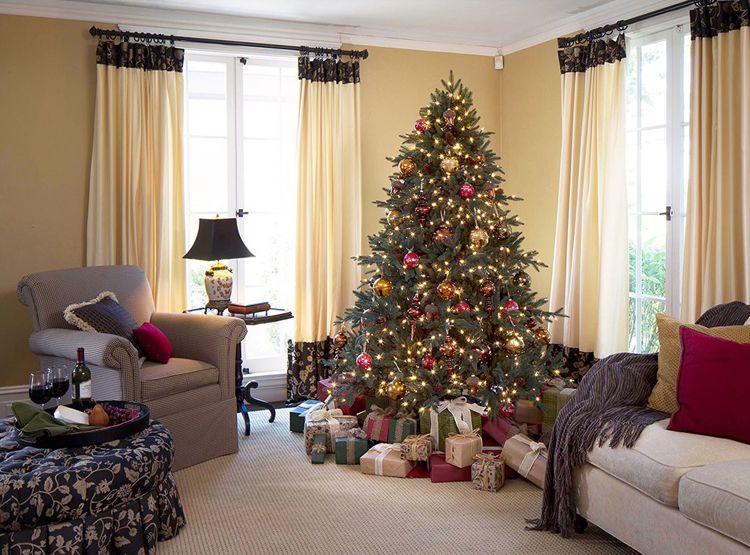 Photo Courtesy of Balsam Hill
There is nothing quite like the look and scent of a freshly cut Christmas tree. All of the needles are still on and it smells fantastic but within just a couple of short weeks, the needles start to fall, and the tree loses its luster – and then there are several more weeks to wait until Christmas.
If you are like us, this year we decided to get an artificial tree but living in New England, we wanted to find one that was native to our area. Introducing Balsam Hill.
You won't find a more realistic looking tree with the most natural looking branches. Balsam Hill has created a beautiful collection of artificial trees that replicate those that are indigenous to a particular region. For example, we chose a 6.5-foot Balsam Fir, which is found in the northeast (they also carry an assortment of other trees, including spruce, pine, evergreen, and even a classic white).
Gone are the days of having to haul the tree out of the car and through the house, leaving a trail of pine needles everywhere. With three simple parts, this tree was up in no time without all of the mess and sappy resin but with the beautiful detail of its thick needles. Simply click the three parts together and the tree is up.
The designers of the Balsam Fir tree have created a Christmas tree that is the closest replica we have ever seen to the real deal with its distinct needles and semi-flat branch tips. Even the stems are brown, bringing even more life to this artificial tree.
The best part about this lifelike tree is you won't have to worry about stringing lights either. This pre-lit tree comes complete with beautiful clear LED lights, which illuminate at the simple touch of a button. Because it is so beautiful on its own, you may not even wish to decorate it with ornaments this year.