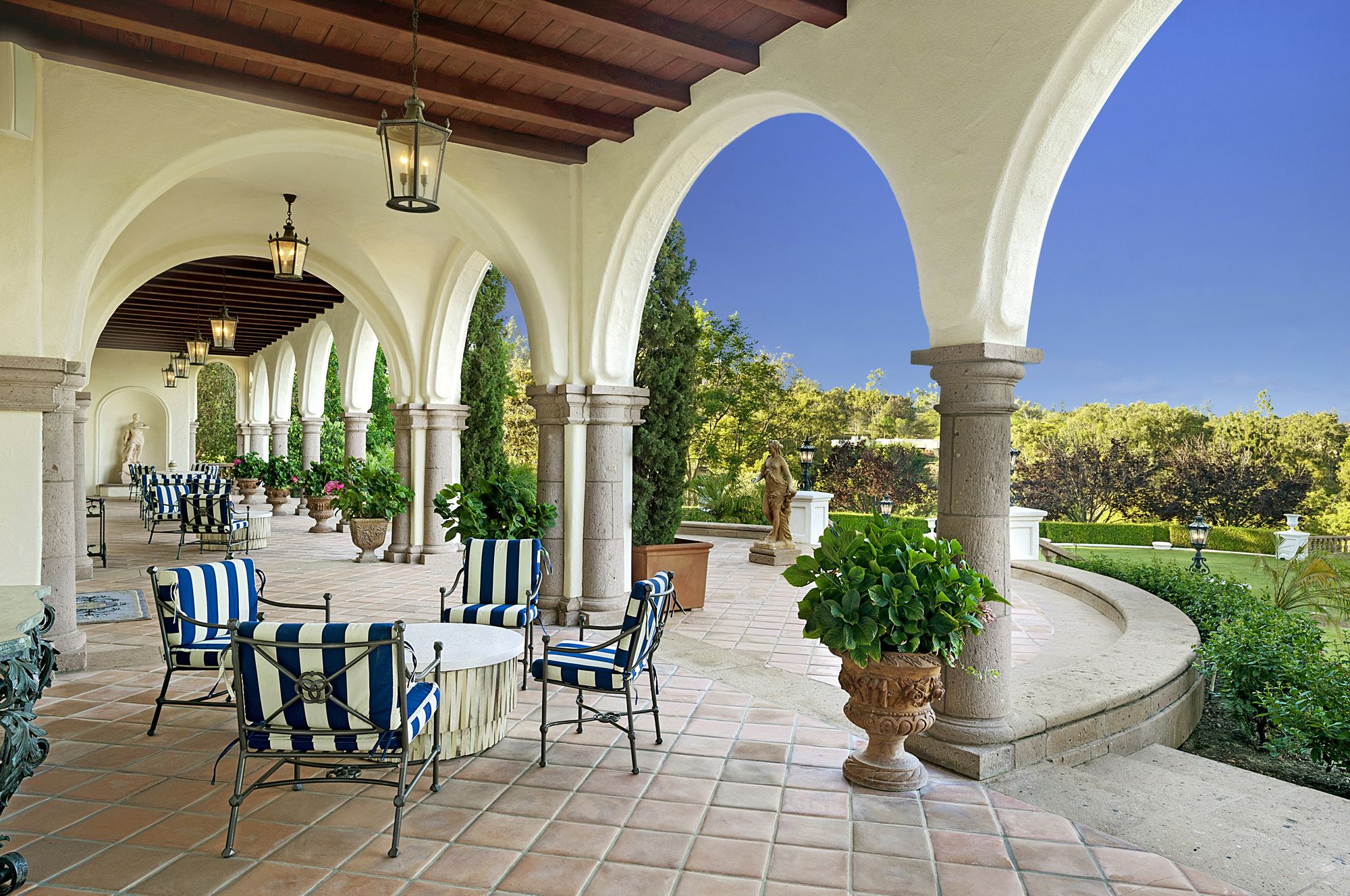 Photos Courtesy of Concierge Auctions
Last month we told you about the amazing El Milagro estate in Rancho Santa Fe, which Concierge Auctions was auctioning off on August 15, and we weren't surprised at all to learn that the property sold for a record price. The auction house announced that after eight bidders fought over the property, El Milagro's final sale is now the "highest recorded price in the exclusive Covenant of Rancho Santa Fe since a $15M sale in October, 2008" —though they're keeping quiet on the actual price tag.
"I've always been pretty good at staying on the cutting edge of trends," says the seller, Bill Walters (a entrepreneur and gambler who apparently brought statistical analysis to the betting world). "Non-distressed sellers will increasingly choose to sell their trophy properties through auction, as it's simply the best way to take control. If the market is trending up, then strong bidder interest drives the highest price. If it's down, the auction creates momentum and urgency. And, best of all, the seller has a defined date of sale."
Just to remind you, the luxury estate's main house has unique features like an authentic plaster ceiling designed and installed by English craftsmen, preserved coffered wood ceilings, a 50,000-bottle wine cellar, an Edwardian office, Michelangelo marble and Namibia Sky marble in the two master baths, and a library with a 14th century stone-carved mantel and gold leaf ceiling.
"Though Rancho Santa Fe is comparable to the nation's most notable communities like the Hamptons and Malibu in quality of life, it has lacked the renown of these globally recognized destinations," says Laura Brady, Founder and President of Concierge Auctions. "When Bill approached us for this auction, our mission was clear: to position Rancho Santa Fe alongside the best communities and El Milagro among the best residential estates in the world. Now, with the highest sale in Rancho Santa Fe in three years, it's not an exaggeration to say that our continued success in auctioning the world's finest properties like El Milagro is revolutionizing the luxury real estate industry."