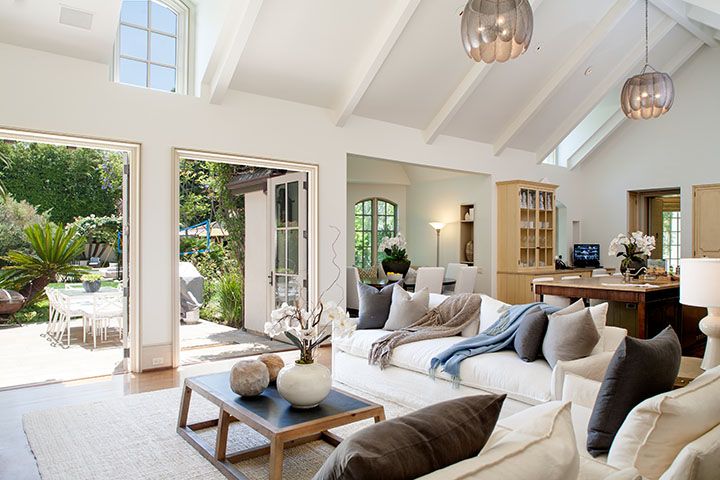 Photos Credit: Westside Estate Agency
Everyone's favorite Material Girl is gracing the real estate market once again, but it's giving everyone some major déjà vu. Back in 2012, Madonna listed her Sunset Boulevard mansion for $28 million, which was then dropped to $22.5M and eventually sold for $19.5M a year later. Now, the home is up for grabs again, but this time for $27.9M—until it's eventually lowered, that is. The thing is that the home, though fresh to the market, doesn't offer new photos or information. In fact, the description and images are simply copied from the 2012 ad.
Curbed was quick to the scene, pointing out the duplicate information and called out the current owner, which is a "trust tied to private equity investor Nick Kaiser" for the unoriginality. With the same description Madonna used and the same broker named, Kurt Rappaport, the nine-bedroom home may not seem all that exciting, but it would still make for a pretty decent purchase.
For sale through Westside Estate Agency, the estate includes 15 bathrooms, two living rooms, a gym, two guest houses, a theater room, and a tennis court.