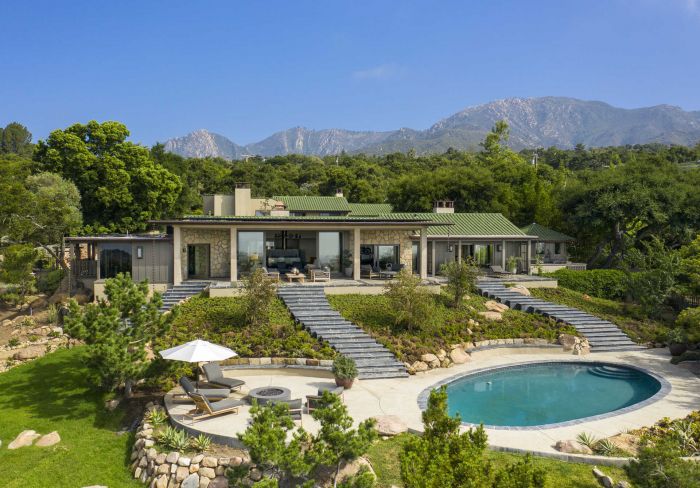 Photos Courtesy of The Agency
Listed for just under $8 million by The Agency's Billy Rose and Berkshire Hathaway's Nancy Kogevinas, the luxury estate at 365 El Cielito in Santa Barbara is what any health guru's dreams are made of. Seriously. It even has a medicine wheel and spaces dedicated solely to meditation.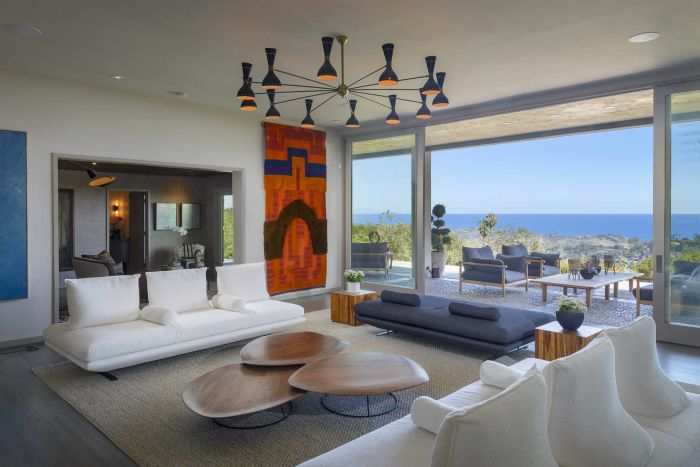 Sitting on 2.26 acres, the 7,484-square-foot estate has been renovated by owner and award-winning architectural designer Xorin Balbes and was carefully created with heath, wellness, and spirituality in mind. Found on a hillside overlooking the ocean, the house blends classic Japanese design with mid-century style and features vaulted ceilings, modern light fixtures, vibrant wall coverings, and floor-to-ceiling glass doors to bring the outside in.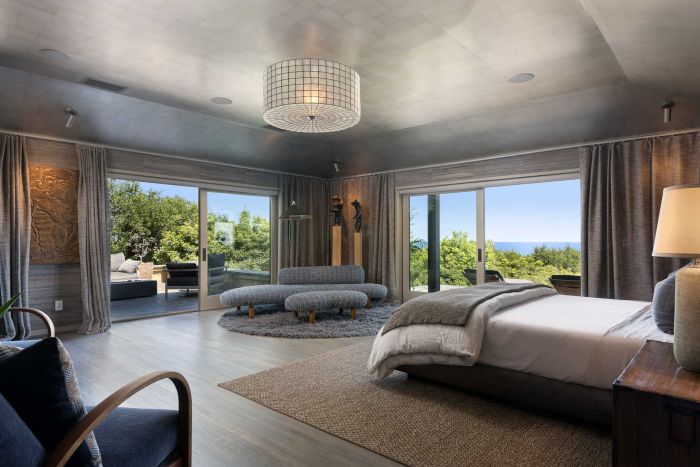 Though it includes five bedrooms, the master suite is by far the stand-out room. Not only does it offer extreme privacy by being in its own wing of the home, it is also surrounded by terraces that offer ocean views, a copper Japanese soaking tub, and fire pits for cool evenings al fresco. And dog parents might be pleased to know that the master bathroom not only has a shower for them, it also has a shower for their pups.
As a nod to the Chumash Indians, the founders of Santa Barbara, Balbes brought in a Chumash elder to craft the aforementioned medicine wheel to be used for healing ceremonies. While there, the elder also performed a blessing on the land. Even the address reinforces the central theme of the home, since 365 El Cielito translated actually means 365 Days of Heaven on Earth.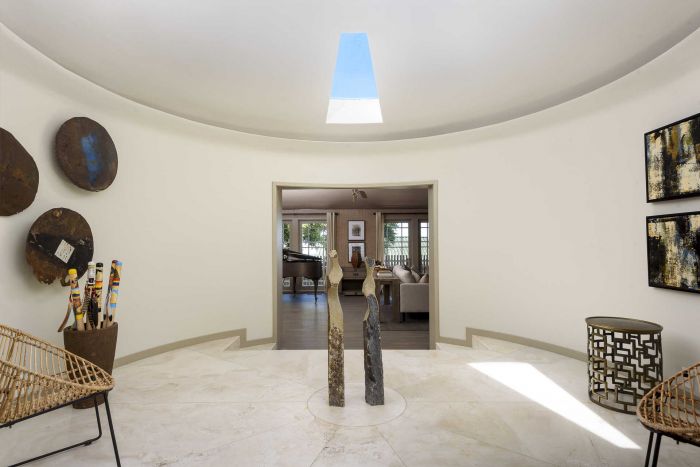 If yoga and meditation is your passion, you will be happy to see that there are several places designed for quiet moments of reflection, such as the meditation room (which doubles as a card-reading room) and the lush gardens.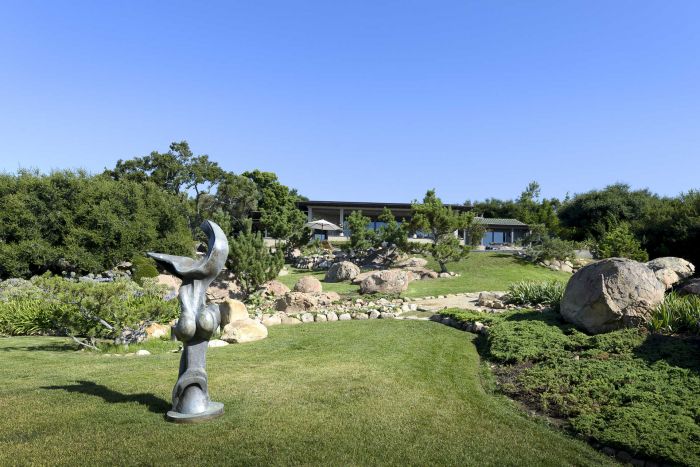 Of course, a retreat for the body and mind should always consider the environment when it comes to design. The environmentally sustainable estate can function both on and off the grid and features solar energy, well water, chickens, fruit trees, vegetable gardens, and more.
365 El Cielito is listed at $7,950,000.