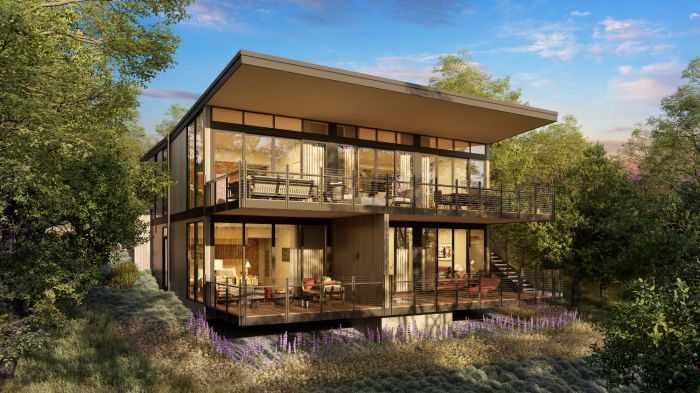 (credit: Jeff Brink)
Luxurious, turnkey homes are now available in California's wine country with the opening of Montage Residences Healdsburg, a private residential enclave at Northern Sonoma's newest resort, Montage Healdsburg. The signature Harvest Homes of Montage Residences Healdsburg offers a refined retreat for those seeking privacy and solitude in wine country.
"We are pleased to launch the Harvest Homes at Montage Residences Healdsburg," said Tina Necrason, Executive Vice President, Residential, Montage International. "We anticipate the homes to be a place of comfort and respite in the countryside for those seeking privacy, outdoor experiences and the beauty of Northern California wine country, along with the attentive service and amenities the Montage brand is known for."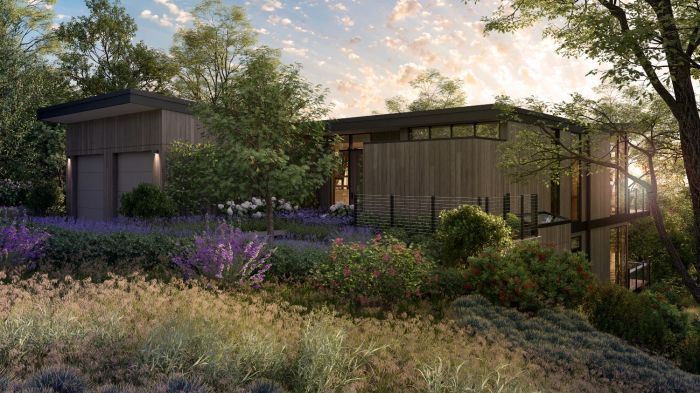 (credit: Jeff Brink)
The Harvest Homes are fully furnished, contemporary single-family retreats featuring over 4,500 square feet of indoor-outdoor living space and are located adjacent to the resort. Including four bedrooms, four-and-a-half bathrooms, the homes contain modern architectural features inspired by the surrounding landscape. Other highlights include numerous outdoor terraces, custom integrated wine storage, a plunge pool, a dedicated garage and a lock-off bedroom suite.
Nestled among 258 acres of rolling vineyards with 22,000 carefully preserved oak trees and private vineyards, these residences offer effortless living with future homeowners receiving an array of signature Montage amenities and personalized service at their fingertips.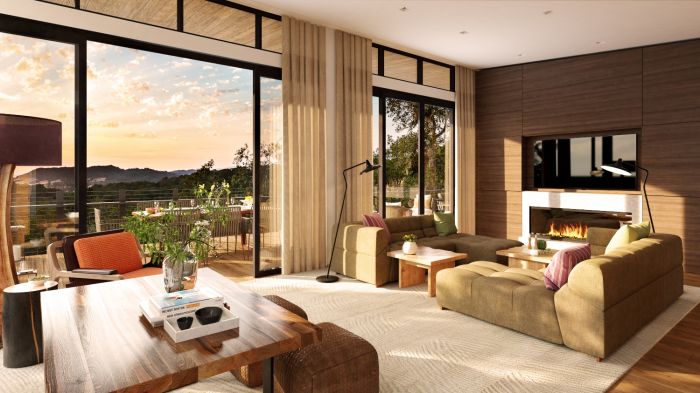 (credit: Jeff Brink)
For those looking for larger, more private and customizable homes, Estate Homesites are available on parcels of a quarter to half an acre in size. Buyers have the option to purchase one of five home designs commissioned for a specific homesite, or alternatively can work with an architect to design their own custom home. Estate Homesites are priced from $1.35M.
As a benefit of ownership, residents will enjoy a dedicated residential staff as well as access to the main resort itself, which boasts two pools, several dining outlets, a spa, fitness facility and more. The resort's emphasis on wellness is exhibited in the 11,500-square-foot Spa Montage, which offers a variety of serene treatments and services as well as fitness facilities, yoga classes and a full-service salon for owners to enjoy.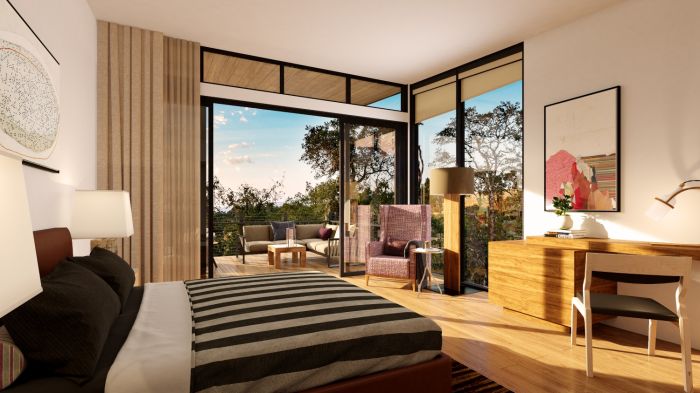 (credit: Jeff Brink)
Residents can also indulge in numerous dining experiences at the resort, including comfortable dining at Scout Field Bar, Hudson Springs Bar and Grill and Healdsburg Country Store, to refined cuisine at the resort's seasonally driven farm-to-table restaurant, Hazel Hill. They also will be able to partake in the resort's special wine programming through the property's private vineyards run by winemaker Jesse Katz of Aperture Cellars.
Designed to serve affluent and discerning homeowners, Montage Residences offers a distinctive lifestyle that embodies the authenticity of each coveted destination paired with sophisticated touches tailored to each resident's personal desires and individual tastes. For information about Montage Residences Healdsburg, visit www.montageresidenceshealdsburg.com.