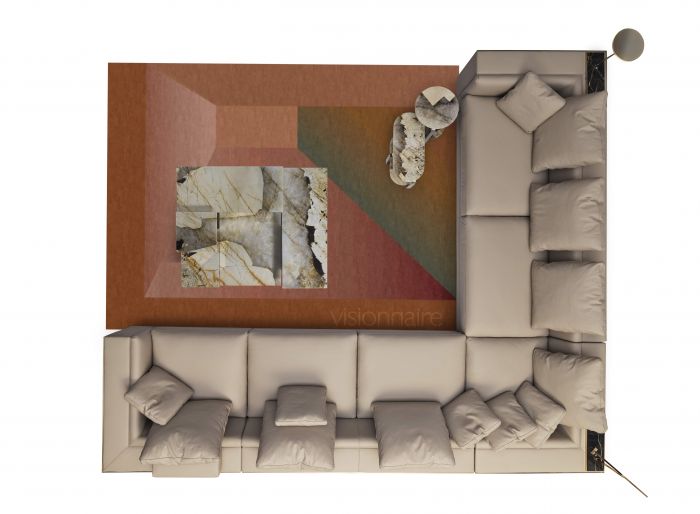 Vissionaire
The Italian meta luxury brand Visionnaire recently unveiled its 2021 collection at the super Salone held in Milan. Visionaire's 2021 collection comprises a capsule collection titled 'Caprice' by the talented designer duo Mariana Radovic and Marco Bonelli of m2atelier. Visionaire has also introduced a capsule collection designed by the iconic Italian designer Alessandro la Spada. Both collections offer exquisite pieces of furniture that include sofas, chaise lounges, sunbeds, dining tables, consoles, cabinets, carpets, and lighting. The collection truly reflects Visionnare's sophisticated design aesthetics, skilled craftsmanship, and excellent rich and contemporary material hues for these outstanding products.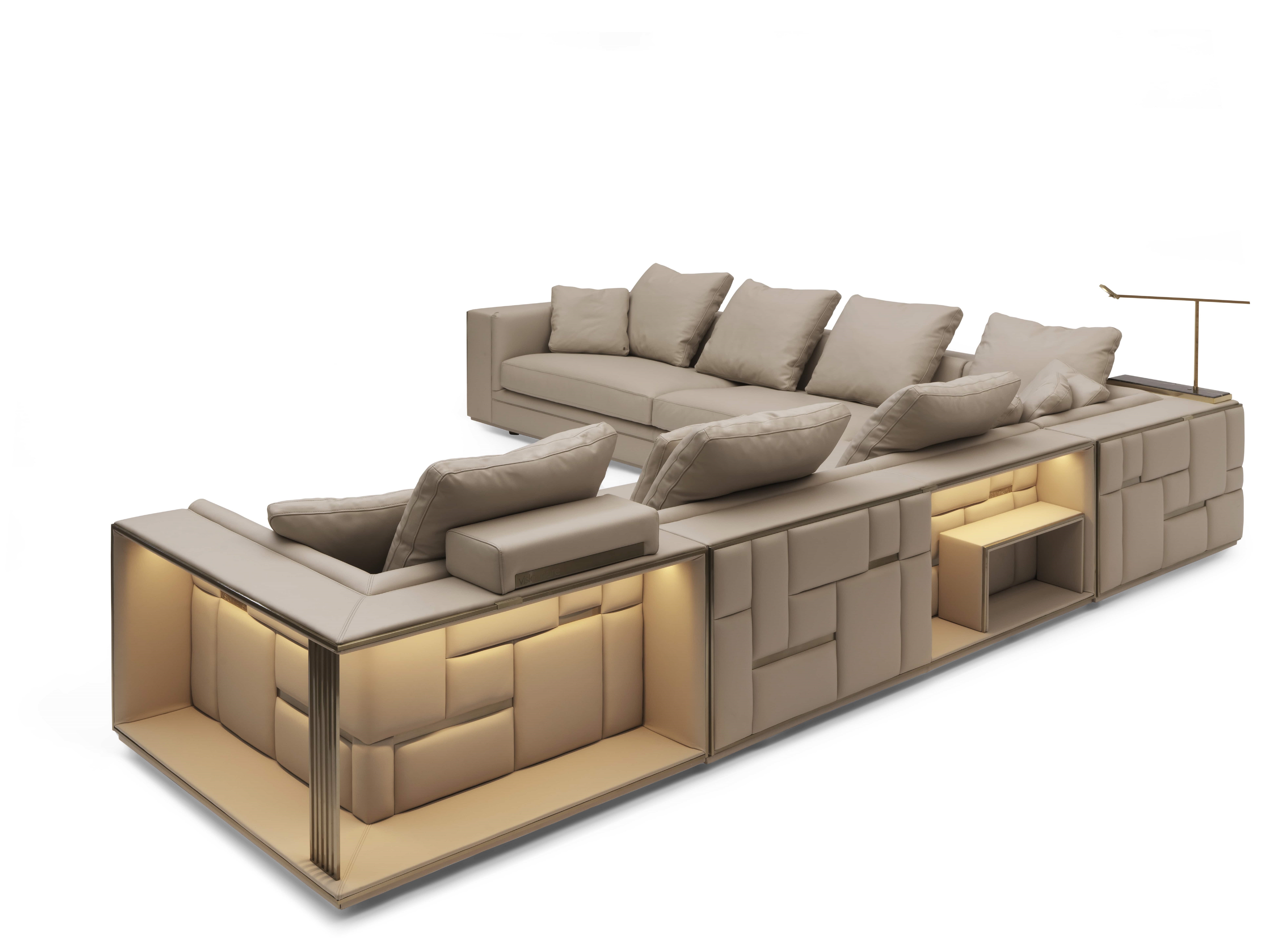 Visionnaire
'We firmly believe that life inside and outside the home can mingle in a fluid, seamless way, with continuity between domestic interiors and gardens, thanks to sustainable projects that combine fine craftsmanship and high technology,' say the designers. 'We can identify with the values of the Visionnaire brand, and for the development of our collection, we have relied in particular on three inspiring and guiding concepts: nature, for the choices of colors and materials with a constant accent on ecological aspects; design for the formal choices, detached from the architectural container to express a new approach to socializing thanks to ample proportions, with seating that allows the body to relax in an informal way; and contamination, in the sense of a dialogue between different worlds, languages and functions.'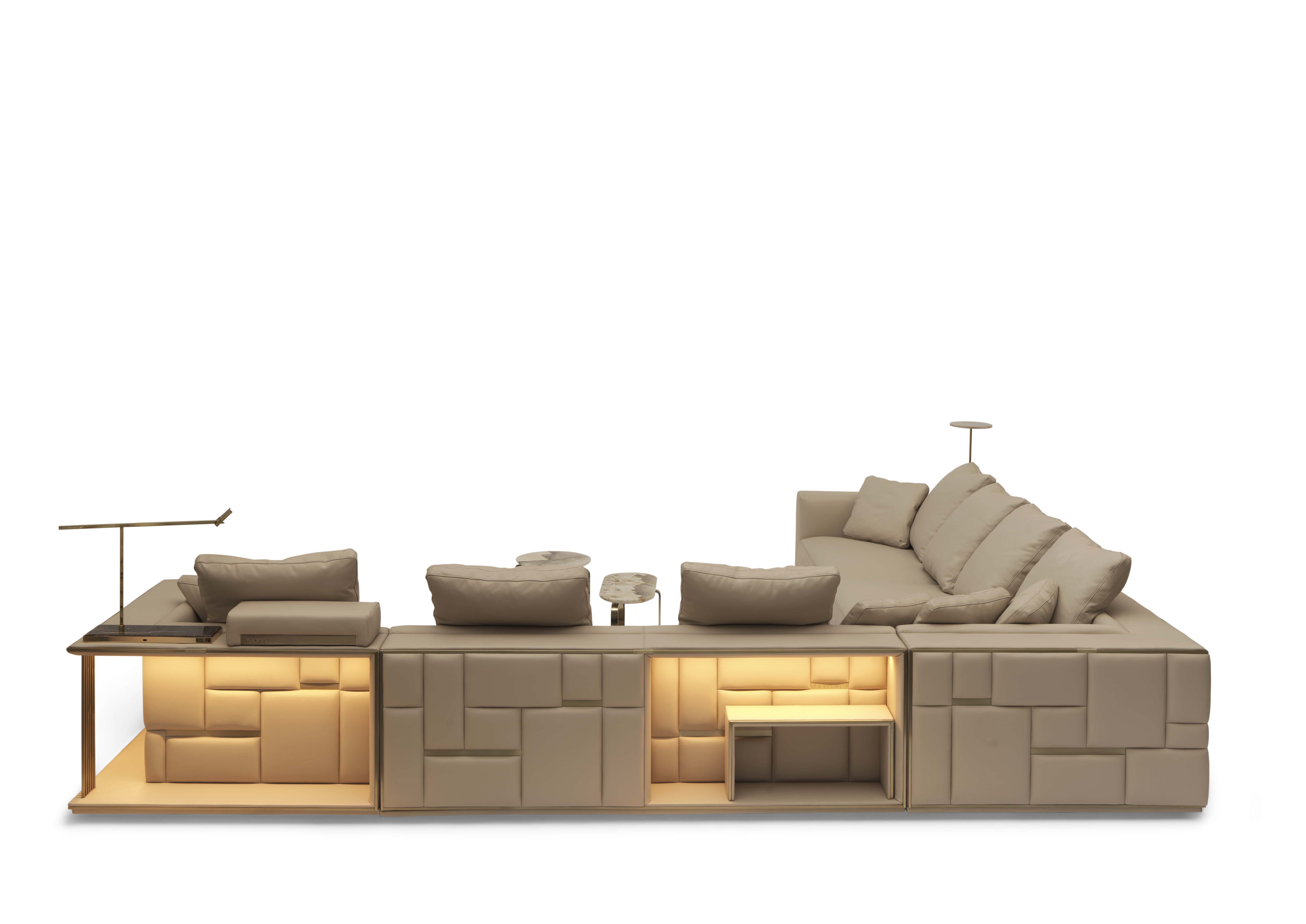 Visionnaire
Flexibility to adapt to change is a fundamental paradigm of its architecture and the design objects, Visionnaire has worked in two directions: on the architectural dimension – an already mutable space that has changed even more in recent years – but also on the definition of unique, ingenious furnishings, driven by a desire for functional versatility.
As the recent times have restricted activities have taken place inside the home, and have had a growing impact on the nature of domestic spaces, facing us with a new challenge: to think of every room as a dwelling in its own right, complete and independent. The iconic Babylon model, entirely designed by Alessandro La Spada has been conceived as a work of modular mini-architecture, with many functional features for studying, working and relaxing.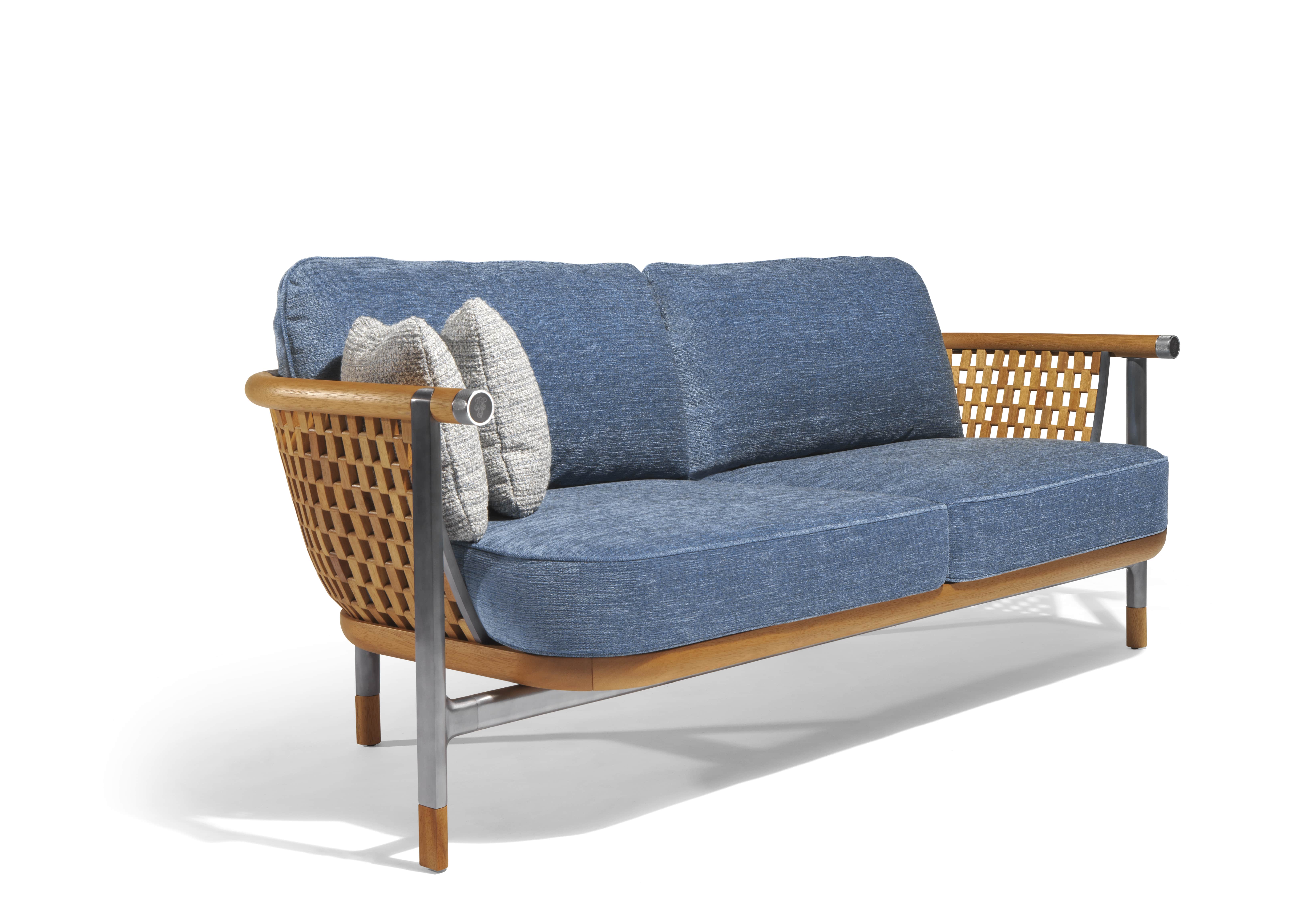 Visionnaire
Basket, a seating program composed of a sofa in two sizes and an armchair, takes its conceptual cue from the idea of a handmade basket, reflecting the sartorial quality of the world of fashion. The enveloping design is developed on an aluminum structure, through the elegant back made with segments of iroko wood held together to create a finely crafted necklace effect. A welcoming embrace of materials, sinuous forms and practical decorations make Basket a precious but very functional object.
Apart from these, the capsule collection also included - The Egoiste chaise longue, the Building low table and the Polaris collection of lamps, as well as the Barbican low cabinet and console, that completes the new range of offerings in a multifunctional, fluid relaxation area for every moment of the day, designed by Alessandro La Spada. The Button duo of low tables has a top and base in Patagonia marble. The design is underscored by a metal structure with rounded corners, joining the two marble disks.