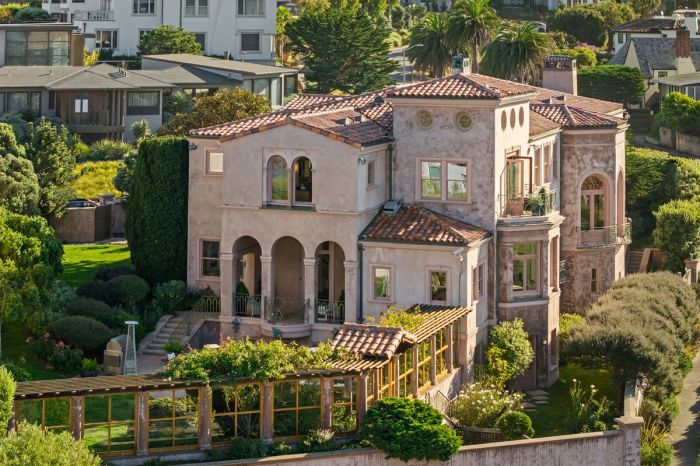 Photos courtesy Compass
According to Toptenrealestatedeals.com, Robin Williams's sea cliff mansion is listed for $25 Million.
Beloved funnyman Robin Williams got his start with a scholarship to the Juilliard School, where he pursued an unconventional style and amazed his teachers with an uncanny talent for accents. After getting rave reviews for his early stage roles, he left the staid classical institution and moved to the West Coast to pursue a career in stand-up comedy.
Scoring a role as the alien Mork on TV's Mork and Mindy catapulted him into Hollywood, where he would go on to win an Academy Award for Best Supporting Actor for Good Will Hunting, plus six Golden Globe Awards, two Screen Actors Guild Awards, and five Grammy Awards. He was especially adored by children after starring as the Genie in Aladdin, Peter Pan in Hook, and a loving if eccentric father in Mrs. Doubtfire among many family film roles. Suffering from degenerative brain disease, he took his own life in 2014.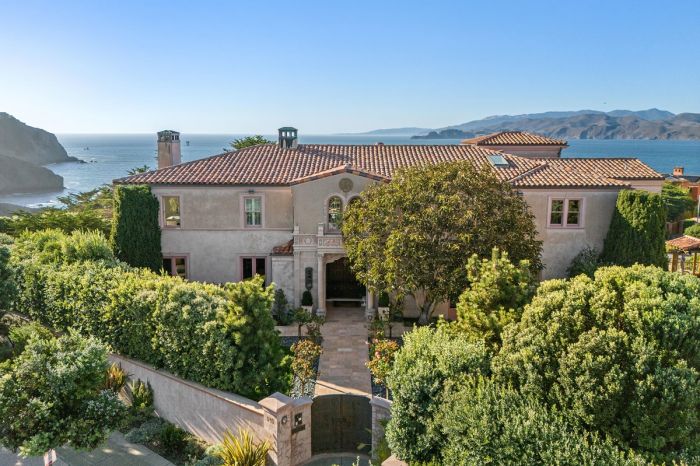 Marsha Garces Williams, the actor's second wife, and mother of two of his children - including actress Zelda Williams - has listed the San Francisco home where the couple lived from the early '90s until 2010 for sale at $25 million. Styled like an Italian Renaissance Villa, the home was built in 1926 and extensively remodeled by Robin and Marsha, who took the property down to the studs but preserved the original home's unique and irreplaceable building materials. Fully walled and gated, the property offers stunning views of the Golden Gate Bridge, the Pacific Ocean, and the San Francisco Bay.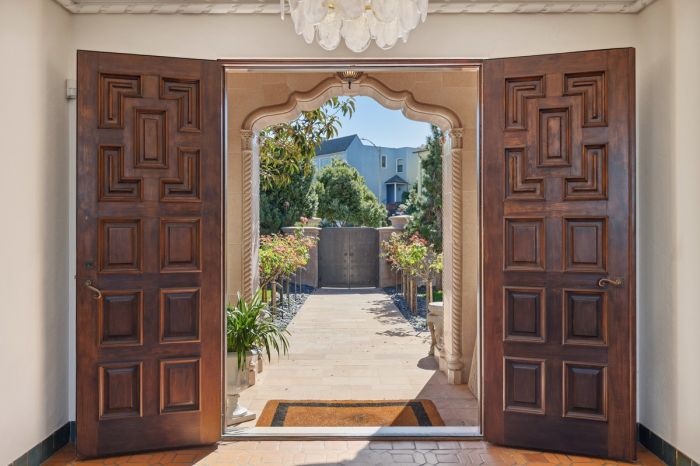 With an elegant marble facade, terra-cotta roof, columned archways, and wrought-iron details, the estate projects an image of timeless luxury. Extensive windows bathe the wide-plank hardwood floors and high-beam ceilings in natural light. A central staircase connects the three stories of the 10,598-square-foot home.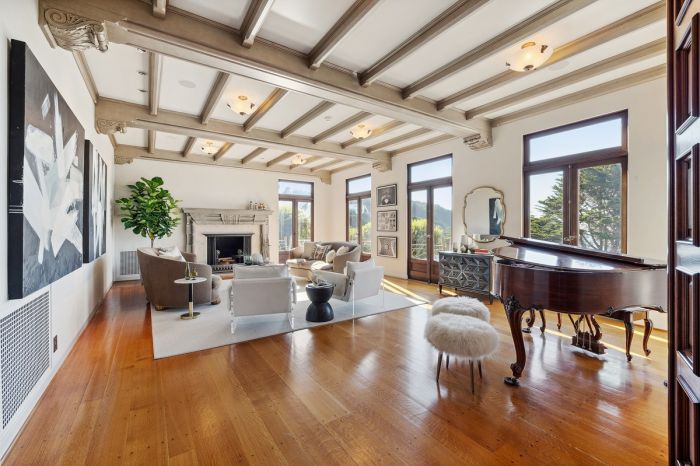 Capping the mansion's twenty rooms, the primary suite offers sweeping panoramic sea views, a Japanese-style bathroom, a private balcony, and a safe room hidden behind a paneled wall. Another secret panel in the billiards room opens to reveal a Prohibition-era bar, while a secret passageway connects the bedrooms in which the Williams children grew up.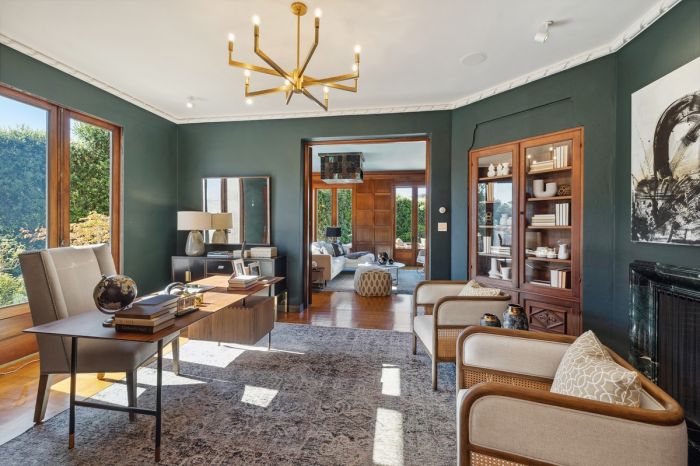 Other special features include a spacious movie theatre with a drop-down projector, a kitchen with top-of-the-line appliances including a La Cornue range, a butler's pantry with wet bar, a gym and sauna, a whiskey room, a wine cellar, and a one-bedroom guest apartment with its own entrance. A tiled patio, a firepit, an outdoor BBQ, and lovely gardens complete the estate.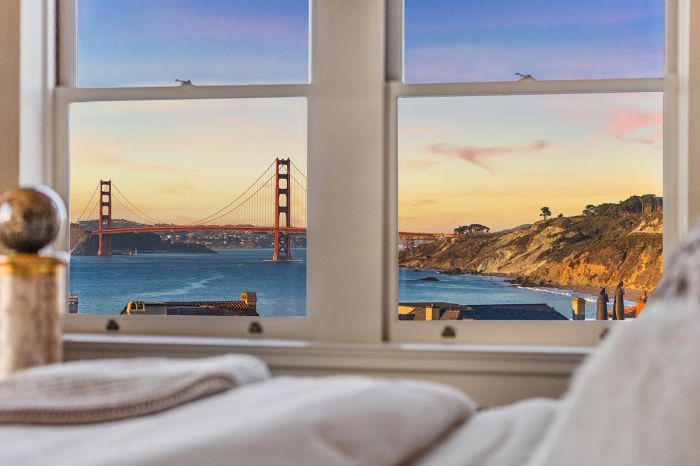 Sea Cliff is one of San Francisco's most beautiful neighborhoods, known for its large mansions and spectacular views. The Williams estate is located just minutes from the Golden Gate Bridge, the Presidio of San Francisco with 1,500 acres of hiking trails, two beaches, The Legion of Honor Museum, and the historic Lincoln Park Golf Course. Other illustrious residents include Twitter founder Jack Dorsey, San Francisco Giants CEO Larry Baer, and Metallica guitarist Kirk Hammett.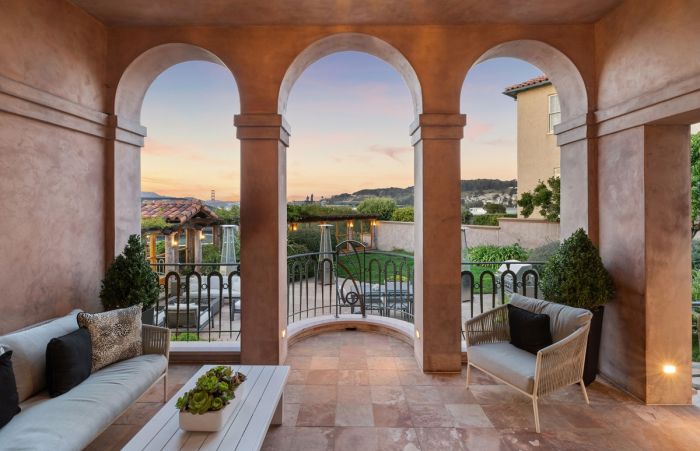 The listing is held by Steve Mavromihalis at Compass Nor Cal. Photo Credit: Open Homes.
Content provided by Toptenrealestatedeals.com.