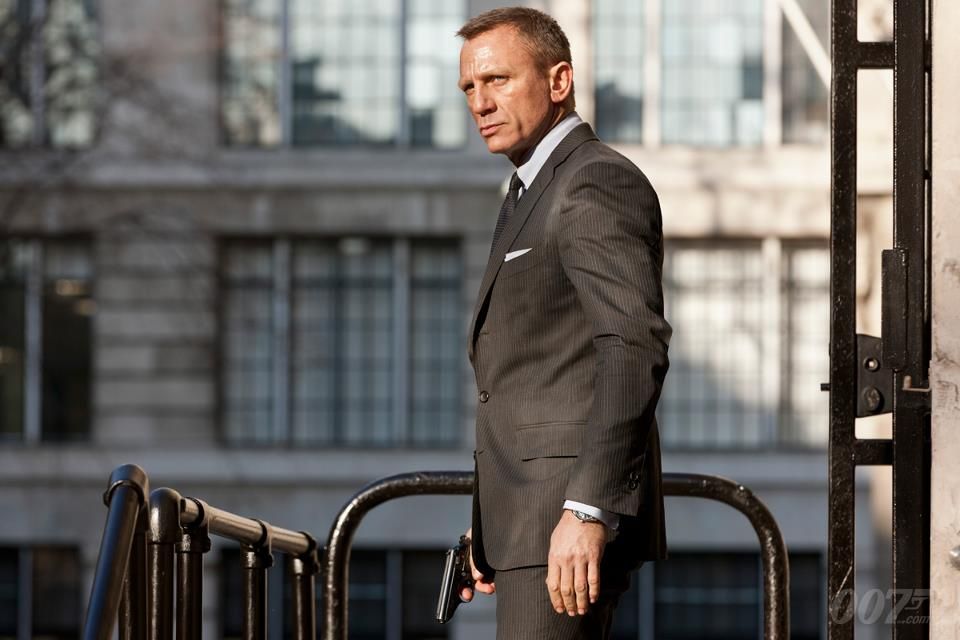 Photos Courtesy of 007 TM
We don't know about you, but with the recent announcements made regarding the casting for the new James Bond film Spectre (Christoph Waltz!), we are really excited to get thrown back in the world of 007. It's just really too bad that we have to wait until November 2015 to finally see it. James Bond 007 Fragrances must have felt our pain though, because they decided to give one lucky reader a little present for the holidays. And by little, we mean a package full of cologne, luxury luggage, and movies that is worth over $2,000!
Considering the giveaway is sponsored by James Bond 007 Fragrances, it's no surprise that included in the prize is their collection of scents: Quantum Eau de Toilette Spray, Ocean Royale, and the Classic Signature cologne. Whether you want to keep them all for yourself or you want to disperse them into some stockings, the scents are all meant to give a very classic and masculine vibe that is obviously reminiscent of the spy himself.
Once you're smelling the part, you may want to jet off to a private island and take a little time off from saving Britain, which is where the one-of-a-kind Globe-Trotter: James Bond Leather Special Edition 21" Trolley Case comes in. Handmade from Black Vulcanised Fibreboard (which is apparently tougher than leather and lighter than aluminum), the case features Black Box Grain leather trim, chrome hardware, and specially designed gun barrel jacquard weave fabric on the interior.
Of course, no Bond-themed prize would be complete without the complete DVD set, Bond 50: Celebrating 5 Decades of Bond. With 22 films includes, from Dr. No to Quantum of Solace, you can prepare for the upcoming flick the right way, with a month-long viewing party.
Exclusive to JustLuxe readers, to win simply comment below and tell us who your favorite Bond villain is and why. Make sure to do it by 11:59 pm ET on December 31, 2014 to be eligible. We will pick a winner via a random drawing and notify the lucky person via email. For detailed information, make sure to read the Terms & Conditions. Good luck!
The contest is now closed. Congratulations to the winner, Kyaw, from California!