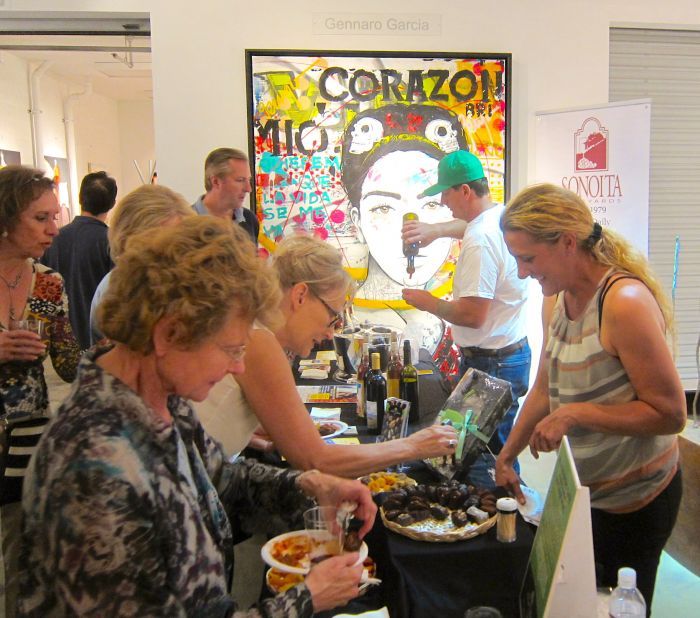 Photo by Michael Reiss
The stark Sonoran Desert nurtures a rich source of creative expression that is unearthed in all the arts in Scottsdale. From ancient rock drawings to modern culinary innovations, this landscape is full of inspiration. Some of its more obvious manifestations abound in the visual arts that are celebrated in every vista.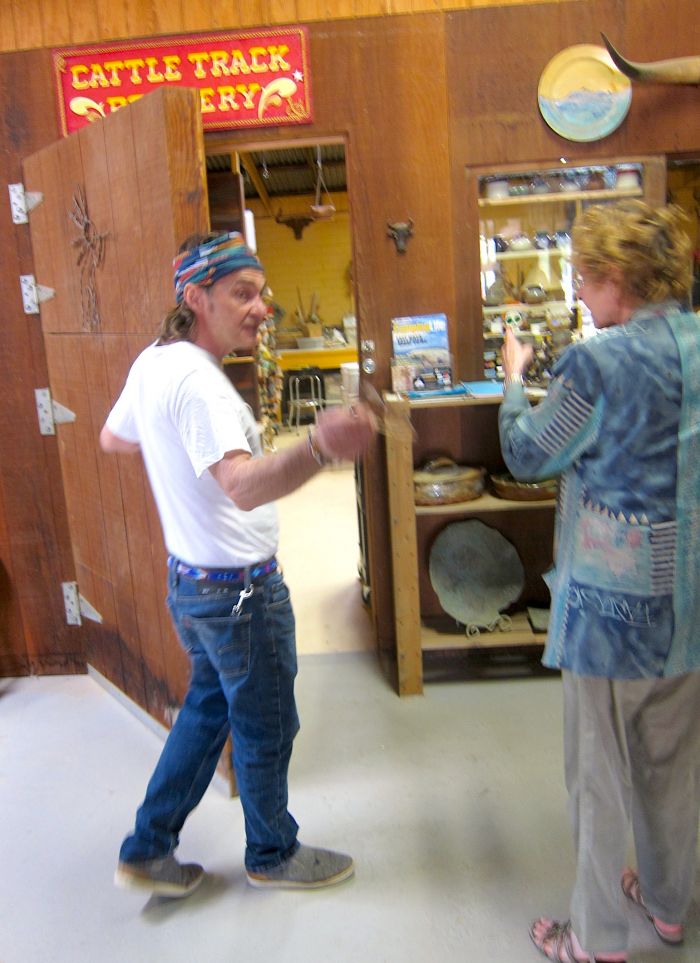 Photo by Michael Reiss
Visit the Cattle Track Artistic Compound where artists work and live together. You will observe artists at their craft and enjoy the Artistic Compound Tour lead by the incomparable artist/musician Mark McDowell.
The Thursday night Scottsdale ArtWalk in downtown Scottsdale has been part of the palette of life for over four decades. All manner of visual creations--from over 70 galleries--make this a must-attend event. Several times a year, food and wine pairings are on offer at many of the galleries to enhance the artistic expression. Street musicians add to this unique celebration of the arts.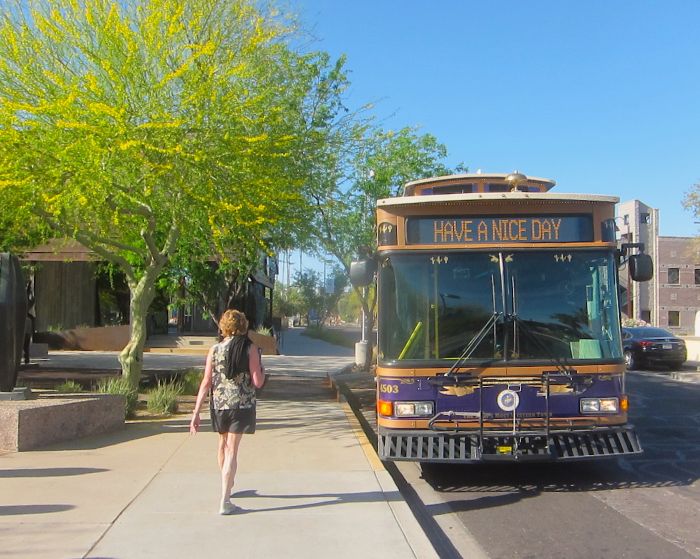 Photo by Michael Reiss
Even viticulture has tapped creative inspiration from the terroir to produce artistic wines of unique character here. Hop on a complimentary shuttle bus--called the Scottsdale Trolley--that conveniently makes the rounds of the tourist areas every 10 minutes.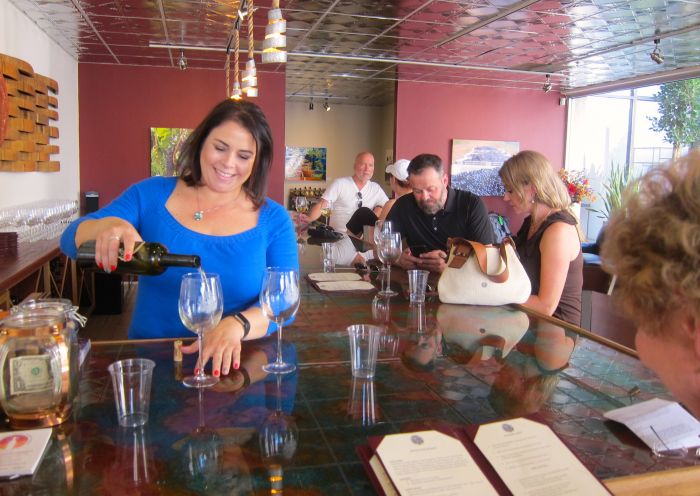 Photo by Michael Reiss
Stop at some of the tasting rooms that dot the downtown. Because of small production, most Arizona wines can only be found in the state. They have a loyal group of wine savvy followers who appreciate the distinct expression of their indigenous grapes. Sample the wines of Carlson Creek in their Tasting Room, including their flagship blend, Rule of Three.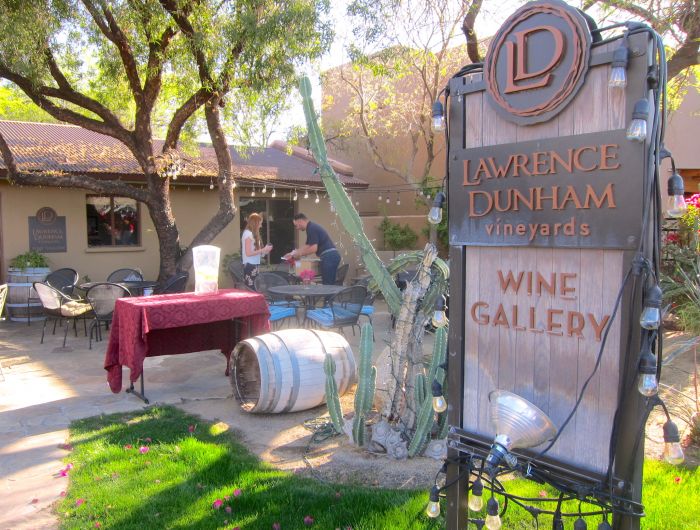 Photo by Michael Reiss
Then head to the award-winning LDV Winery, known for their Rhone varietals. Listen to owner Curt Dunham tell his story of starting a vineyard and winery from the volcanic ground up near Wilcox, one of the main growing areas in Arizona. Expand your wine knowledge and discover a new taste profile.
But perhaps what is most universally accessible is the diverse culinary artistry available in the area. With over 600 restaurants, denizens and visitors have more choices here than in Manhattan.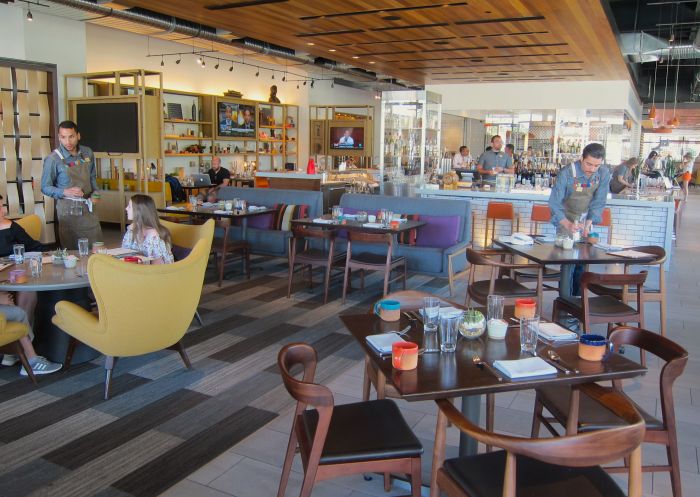 Photo by Michael Reiss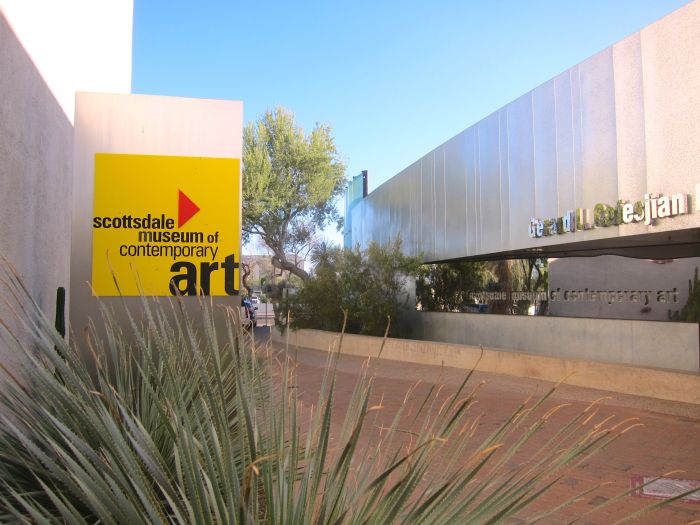 Photo by Michael Reiss
Visit Scottsdale's Old Town district and go to the Scottsdale Museum of Contemporary Art to peruse modern art exhibits in a dramatically curated setting.
Whatever your artistic bent, Scottsdale has you covered. This is a mecca for anyone who enjoys the finer artistic aspects of the good life. It's all here, in Scottsdale, easily accessible and waiting to be discovered.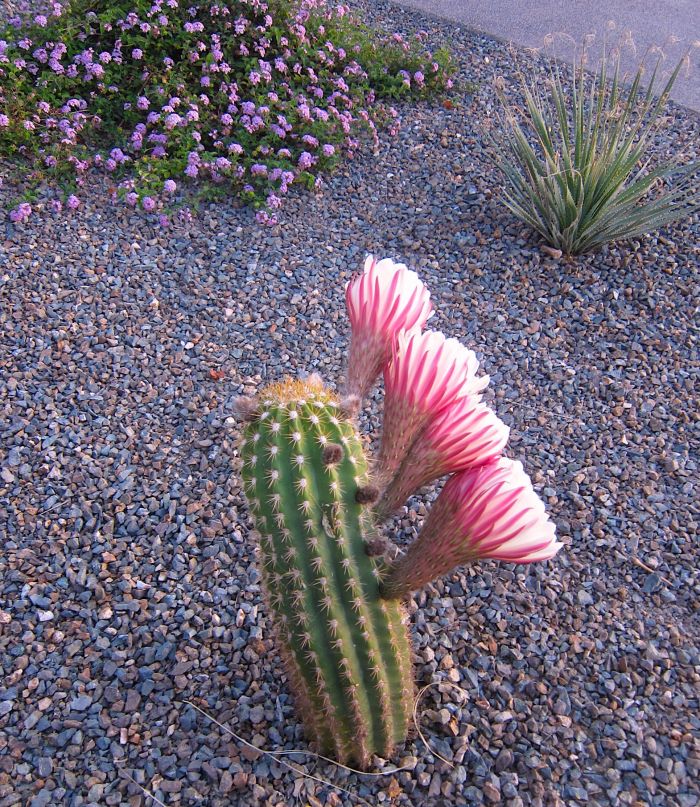 Photo by Michael Reiss