Cynthia Dial
A Train Journey Across Canada Via VIA Rail
All are aboard as service manager Kevin Williams steps from the platform onto VIA Rail's passenger car as it leaves Vancouver's Pacific Central Station. Departing promptly at 8:30 p.m., this commences a cross-Canada Vancouver to Toronto journey.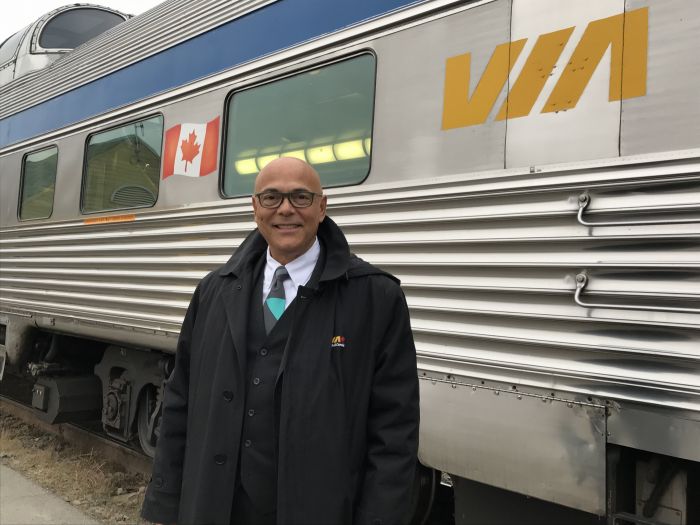 Cynthia Dial
Transported immediately to train trek mode onboard The Canadian, we're off. As we amble from the station – probably no faster than one can run – we slowly cruise pass adjacent-track trains and away from the city's lights, stopping again and again, before traveling at a good clip. The best place to nestle into this romantically authentic experience is the dome-observation car, where before ascending its stairs, you'll be served a glass of champagne to commemorate the excursion.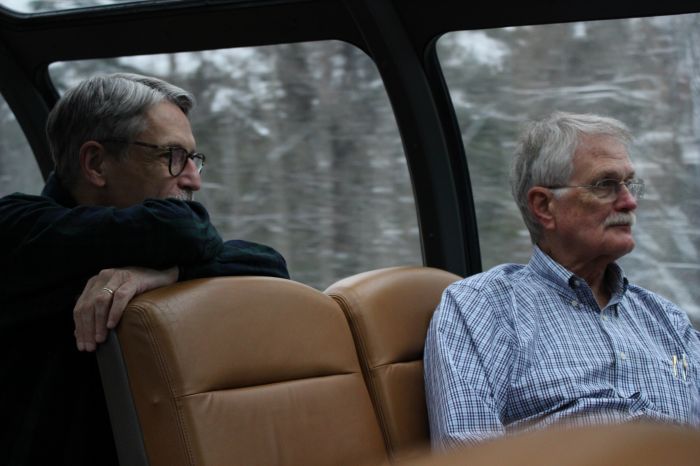 Cynthia Dial
A journey described in its brochure as "Canada's Best Window," this is VIA Rail. Termed "real railroading" by passenger and train enthusiast John Mueller, Seattle, WA, his narrative doesn't miss the mark. It's winter and the four-night, three-day, 2775-mile trek spanning four-time zones across the provinces of British Columbia, Alberta, Saskatchewan, Manitoba and Ontario is punctuated by snow flurries, white-topped peaks of the Canadian Rockies, old-time telegraph poles, thousands of perfectly proportioned Christmas trees and an occasional Baileys and coffee, upon request.
Accommodations vary on this hotel along the rails. You know you're on a train when you're in Sleeper Plus, with bunk beds that convert into daytime sitting chairs, a private toilet and sink and, if sharing, the necessity to choreograph in-cabin movements like a precision-timed ballet (due to its compact space). However, there is nothing quite like being rocked to sleep in a bed that replicates an in-the-crib experience. The sights, the sounds – from the red, green and yellow train signals to the muffled blast of train whistles – simply add to the back-in-the-day voyage.
Cynthia Dial
Though VIA Rail's stainless-steel cars made their debut more than 60 years ago as CP (Canadian Pacific) railway, they have aged gracefully and to this day serve up timeless experiences. An exclusive perk unveiled in 2015 is Prestige class – a roomier cabin (50 percent larger than a Sleeper class cabin; 60 percent larger window) and is complemented by wood paneling, a double bed (by day it's an L-shaped leather couch), a shower with heated walls and flooring, dedicated concierge service and, like Sleeper Class, meals with white table cloth service and such extravagances as prime rib (Chef Steven Wood's specialty), VIA Rail's signature chocolate torte and an assortment of such comfort foods as chicken pot pie.
Prestige class passenger Sara Faddy, Brisbane, Australia, colorfully shares a bit of background regarding her and her husband Malcolm's class of choice. "We asked our children, 'If we spend the inheritance now, would you mind?'" She elaborates: "If you're not going to do it again, do it the best you can," and cites such a luxurious moment as wiling away the morning in bed while propped by pillows as the landscape drifts by.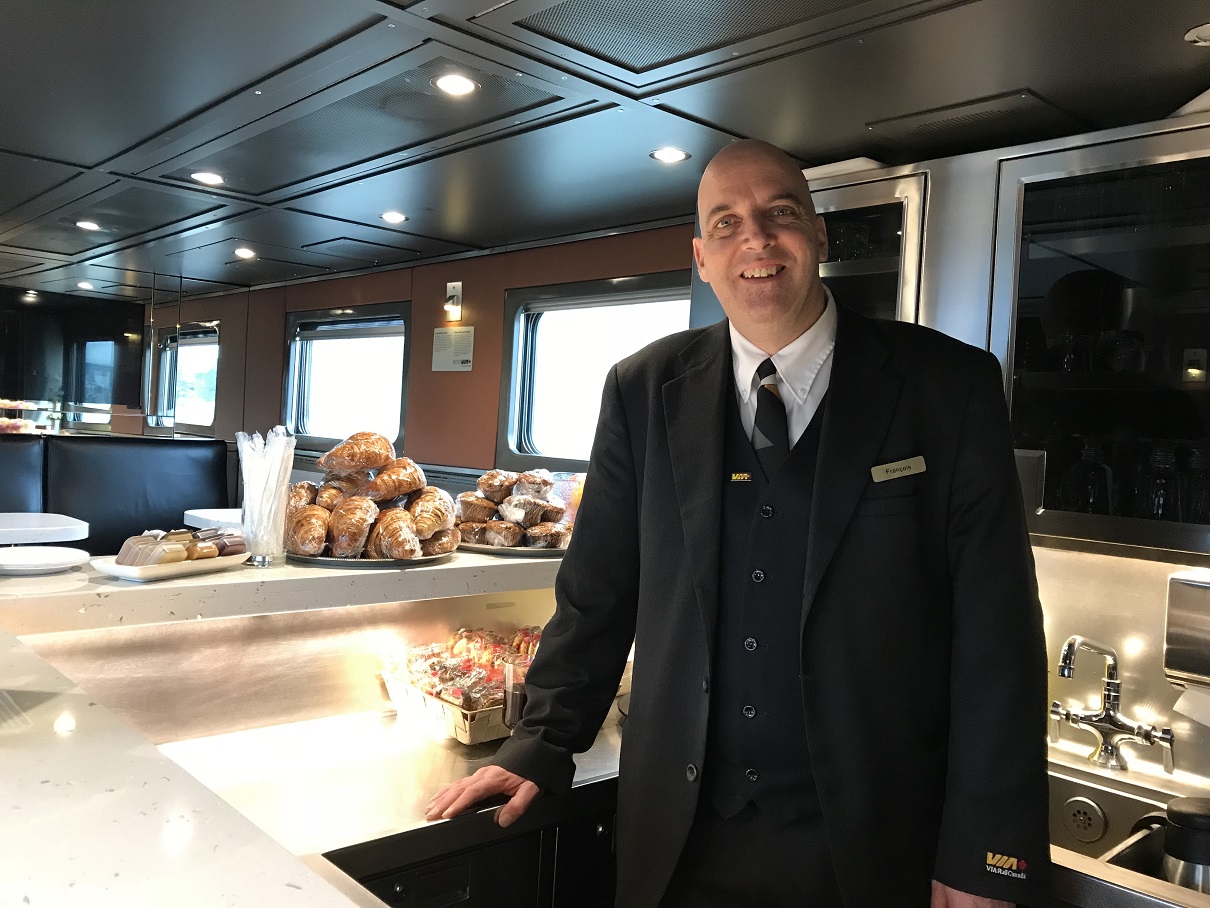 Cynthia Dial
Though there's no red caboose at the train's tail, today's substitute is impressive. Called the Prestige Park car, it consists of the Bullet Lounge, punctuated by around-the-car windows, plush arm chairs and stairs leading to the Scenic Dome with its surround sound-like view and the Mural Lounge, a cozy bar that caters to passengers' every liquid need.
From experience, here are tips. If staying in Sleeper Plus, book Cabin F, which gives additional footage. Make reservations early to get the accommodations of your choice. Adhere to or below the train's baggage policy, giving you more in-cabin space. Consider off-season travel – even in the dead of winter – missing the summer crowds, seeing the full landscape sans foliage (as opposed to a tree-framed track) and giving Sleeper Plus travelers 24/7 access to the Prestige Park car. The snow makes for a cozy and more intimate trip and there's the possibility of seeing the Northern Lights when on approach to Edmonton at night. Lastly, pad an extra day or two on each end of the trip. Because passenger trains give the right of way to freight trains, delays are possible (our arrival was 12 hours late). Plus, Vancouver and Toronto are not to be missed Canadian cities.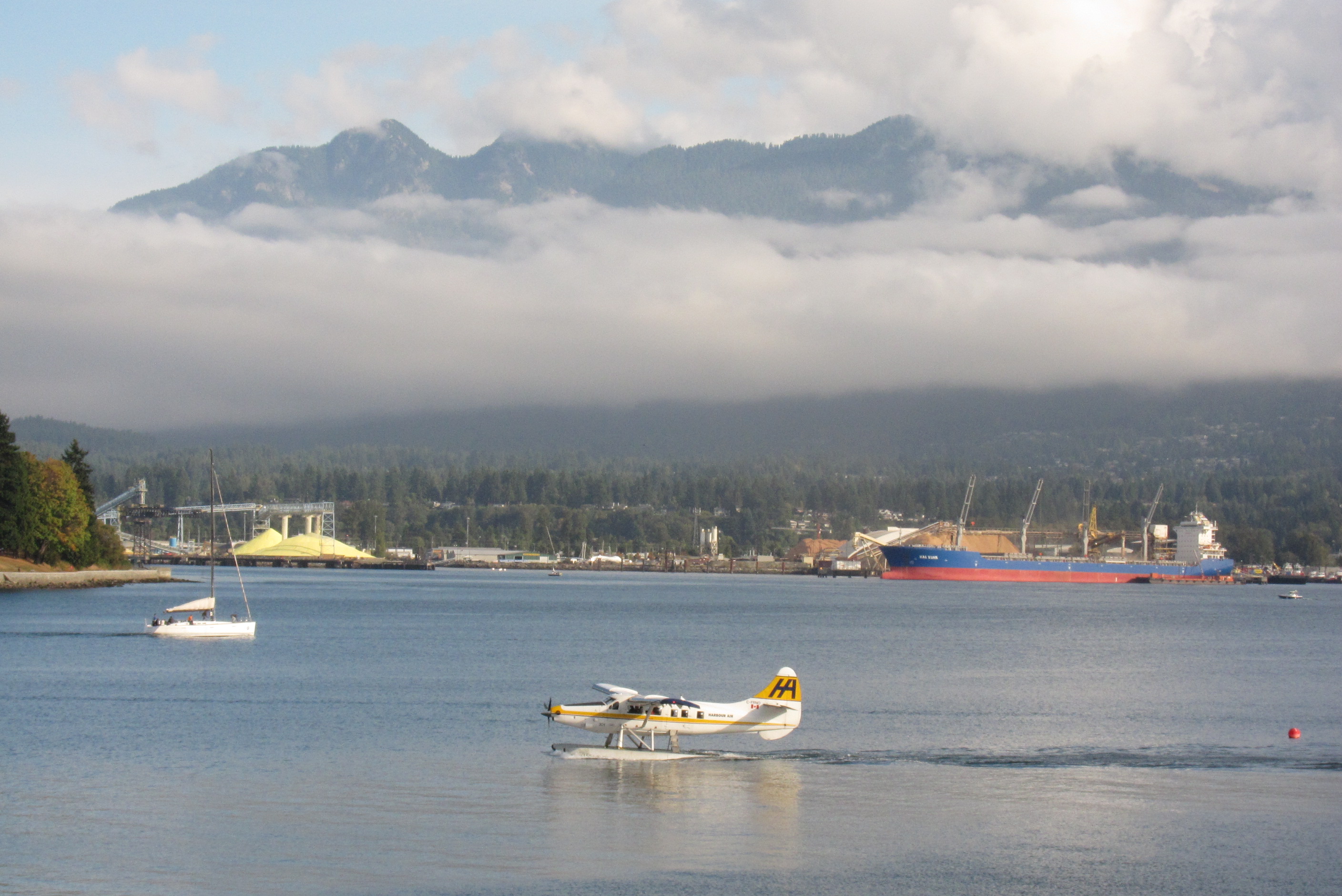 Cynthia Dial
Vancouver is consistently ranked as one of the world's most livable cities, with an energetic downtown core mere minutes from beaches, ski resorts and natural forests. A metropolis with skyscrapers, a city park (Stanley Park, named after Lord Stanley) and a variety of ethnic communities – all are complemented by surrounding mountains and an active harbor.
Known for its premier hotels, an undeniably central and elegant choice is its newest, JW Marriott Parq Vancouver (one of two hotels located in Parq Vancouver resort). With the Parq Vancouver's October 2017 opening gala benefiting the David Foster Foundation, attendees included such well-knowns as Oprah, Dr. Phil and Steven Tyler. You'll know you've arrived by the chandelier at its entrance. Subtle but classic, it is reminiscent of a strand of pearls and suggests what's to come. Greeted by doorman David upon arrival, the hotel's hospitality extends to its Executive Lounge, with its breakfast buffet, all-day snacks, evening cocktails, appetizers, desserts and Claudelle and Mario, for whom your every wish is their command.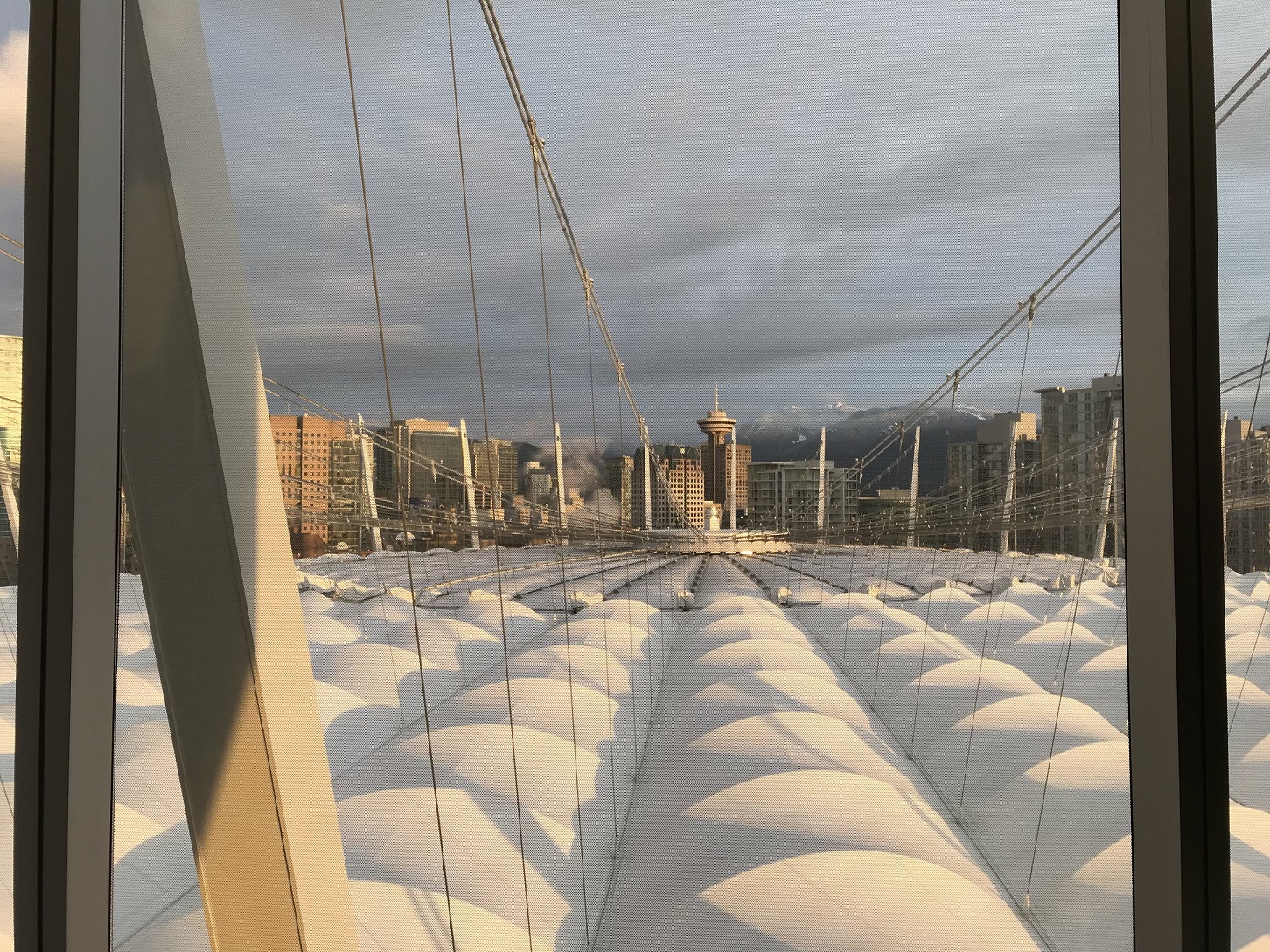 Cynthia Dial
With most rooms different, a stay in Suite 210l is eternally memorable. Overlooking the massive down pillow-like rooftop of BC Place Stadium as well as the city and mountains beyond, it's tempting to not leave. However, that would be a mistake with such beckoning amenities as a 17th floor spa, a 72,000-square-foot world-class casino and such restaurant options as HoneySalt (best described as fresh-from-the-farm comfort food) and the hotel's high-end Chinese choice, 1886. Both are visions of James Beard Award nominees, restauranteur Elizabeth Blau and her Canadian husband, Chef Kim Canteenwalla.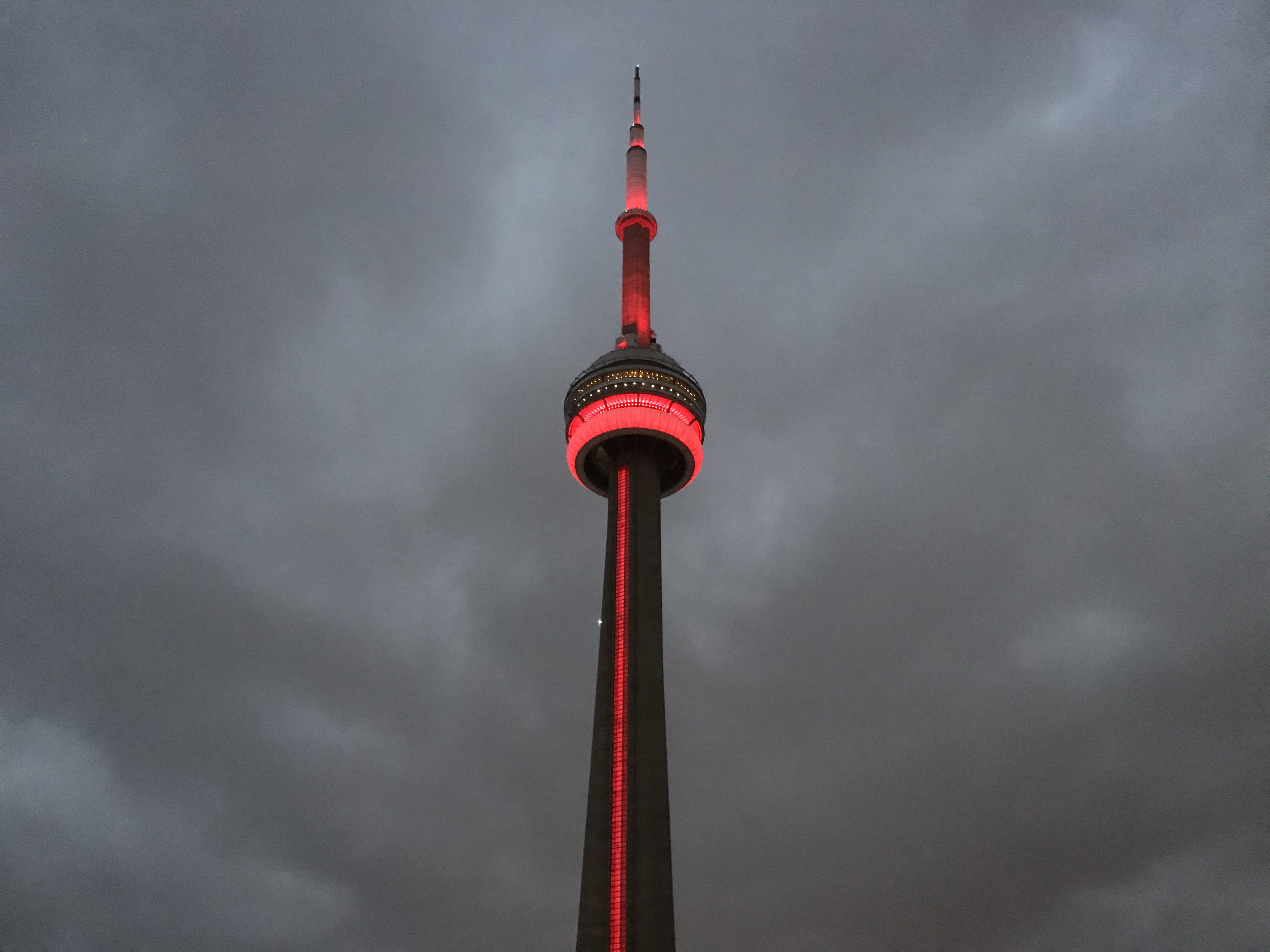 Cynthia Dial
Toronto is called a baseball city, hockey city, basketball city, music city, fashion city and food city. To Marcus Stroman, Toronto Blue Jays pitcher, it's his "favorite city." Turning 225 years old this year, it is authentically international with more than 140 languages spoken, 51 percent of the population born outside Canada and such localities as Little Portugal, Little Italy, Chinatown, Korea Town and the Gerrard India Bazaar. Noted as one of the world's top five cultural cities, it has 125 museums, 500 music venues, 50 ballet and dance troupes, six opera companies and two symphony orchestras.
The best part of arriving in Toronto's Union Station is its short walk to one of the city's best hotels, Delta Toronto (via the PATH, where it is possible to never step outside). Featuring a 180-degree view of the city, the Corner Soaker Tub Rooms are the place to stay. You'll go to sleep with a view of the city's iconic 1,815-foot CN Tower (after a stop in Char No. 5 Whisky bar) and awake to such choices at SOCO Kitchen + Bar as B.E.L.T. (bacon, egg, arugula and roasted tomato on toasted brioche).
Trains have forever been a piece of Canada's history. Saint Nicholas arrived by train for Toronto's first Santa Claus Parade in 1905 and the Prince of Wales traveled to the city in 1927 to cut the ribbon at Union Station's opening.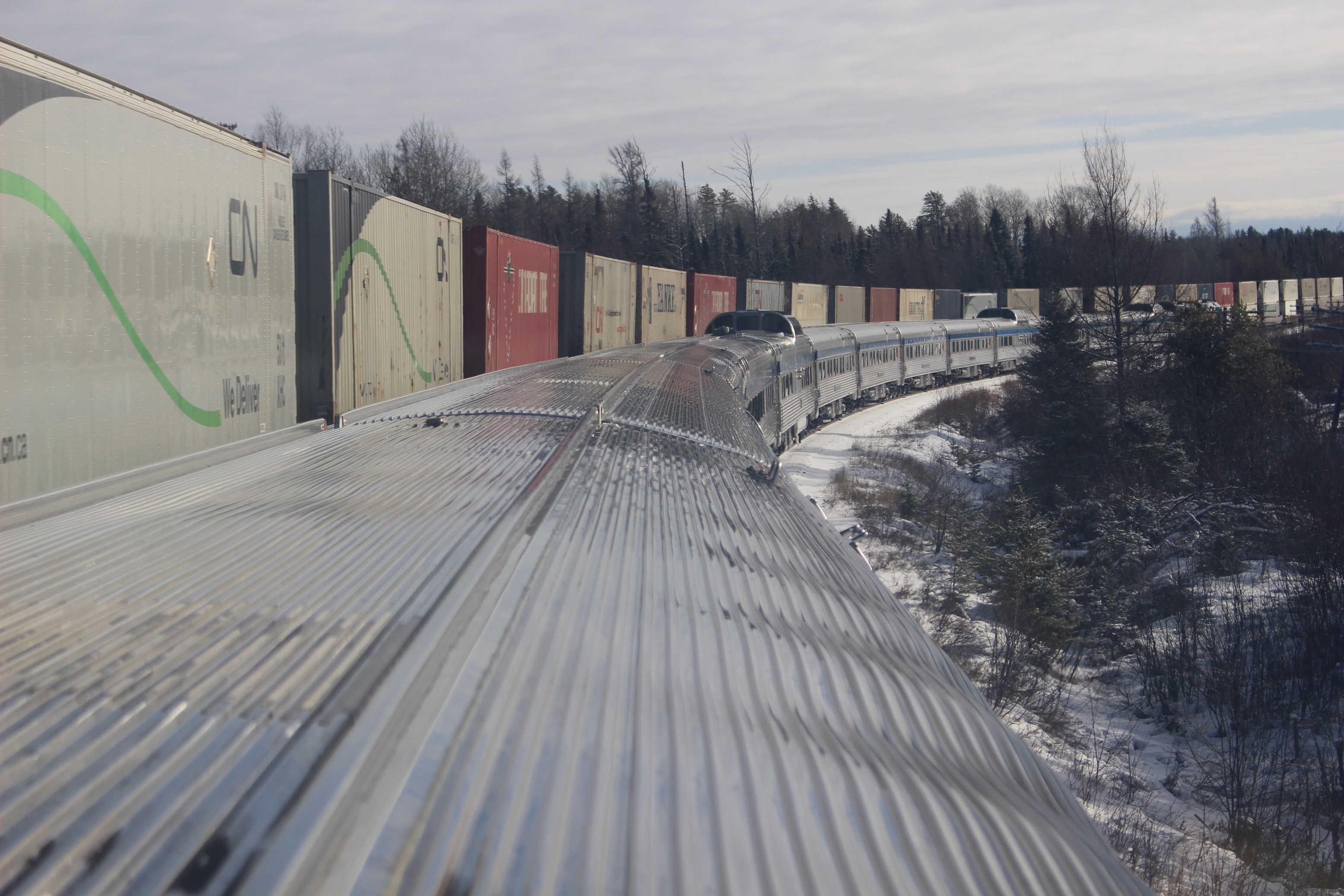 Cynthia Dial
So, if romance, adventure and authenticity are on your passport's horizon, all aboard!