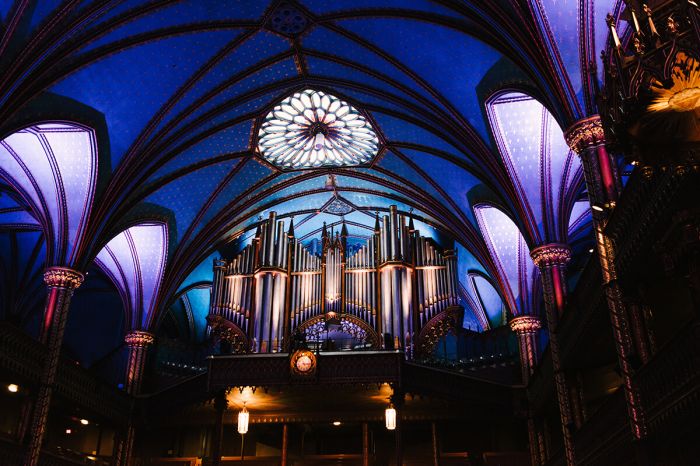 Valerie Paquette
The Historic Canadian City Offers an Endless Array of Awe-Inspiring Activities for Every Traveler
One might assume that a city as historic as Montreal (founded in 1642), may no longer appeal to today's most discerning traveler, but it's been proven that some things only get better with time.
The elegant city, which just celebrated its 375th birthday and is the second-largest French-speaking city in the world, continues to push the boundaries as a booming urban development, rich with artistic expression and intriguing cultural attractions at every corner.
As if the charming and hospitable French-Canadian disposition of locals who warmly welcome tourists, the booming food scene (which does, in fact, extend well beyond their renowned poutine and smoked meats!) and the fun-loving spirit of this festival-friendly destination isn't enough to draw you in--read ahead for a handful of other attractions that can't be missed in Montreal:
AURA Show at Notre-Dame Basilica
No trip to Montreal is complete without a stroll through Old Montreal with its cobbled streets and lovely European-inspired buildings. Standing in front of the famed Notre-Dame Basilica (and its gorgeous Gothic Revival revelry) is most certainly a photo-worthy moment; but stepping inside to witness AURA, the cathedral's new stunning light and sound show is a sensorial experience that can't be missed! The 20-minute illuminated program exhilarates the senses with a dynamic multimedia installation that's a treat for travelers, young and old. If touring a centuries-old basilica isn't typically your cup of tea, consider AURA the most exciting, modern-day way to take it all in, no matter your religious preference.
La Grande Roue de Montreal
While you're exploring Old Montreal, step right and up and take a seat on one of the highest observation wheels in the world: La Grande Roue de Montreal. The larger-than-life attraction offers a VIP Gondola package which includes a 360-degree glass cabin experience complete with plush Rolls-Royce seating and a bottle of champagne to toast an unforgettable ride high above (approximately 196 feet, to be exact!) the St. Lawrence River.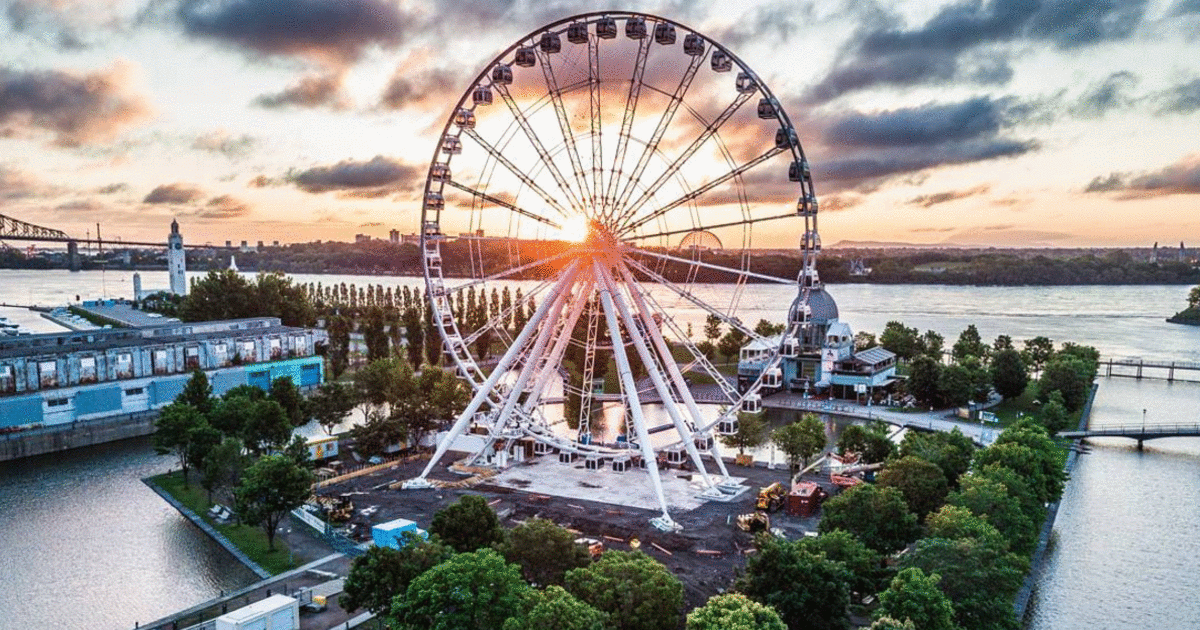 MTL Blog
Bota-Bota Spa
Every indulgent vacation deserves some self-serving time to unwind; and what better place to do just that than a unique modern-day spa fashioned out of an old docked ferry boat? Chic yet entirely discreet, this contemporary spa sits in the port of Old Montreal and offers relaxing face and body treatments, a detoxifying Nordic water circuit (hot, cold and relaxation sequence for optimum benefits) and a delightful on-site restaurant with seasonal meal options so you can truly enjoy your aqua escape in the middle of the city.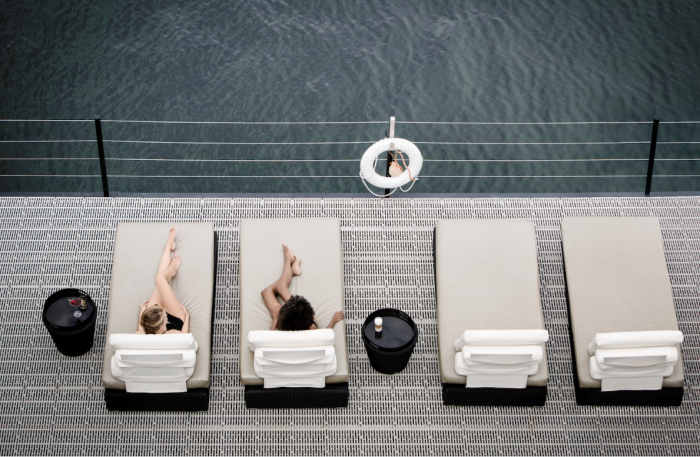 Bota-Bota Spa
Salmigondis Restaurant
For a true culinary treat, head to Little Italy's haute-hipster restaurant Salmigondis. The exterior of the New Canadian eatery is unassuming, but step inside and you'll find hip decor, a relaxed, elevated vibe (snag a seat outdoors if the weather is in your favor) and a tantalizing seasonal menu packed with local produce that will not disappoint. Executive Chef Gilles Tolen masterfully created exquisite dishes with unexpected twists (a wildly impressive mackerel caviar, a fresh mozzarella salad punctuated with sweet summer strawberries, a savory kale salad dressed with a mind-blowing pistachio pesto dressing to start); that proved to be perfectly on point, while precisely incorporating the fresh and vibrant flavors found at the local market around the corner.
Cite Memoire
There's simply no denying that Montreal is an art lover's paradise, with over 200 inspiring works scattered throughout the city for all to enjoy. Beyond the fantastic sculptures (check out the striking Chihuly glasswork that is permanently situated in front of the Montreal Modern Museum of Fine Arts) and magnanimous murals decorating the town, there's also a forward-thinking digital movement that artfully fuses the old with the new. Cite Memoire, is an ongoing art installation where over 80 illuminated video projections appear up, down and all around walls and streets throughout Old Montreal loosely telling the city's past. Not to be missed is the interactive walkway near the Port of Old Montreal where you'll literally step into an experience, unlike anything you've seen before. Consider this an engaging history lesson that just so happens to be a playful family-friendly distraction after hours, as well.
Magdalen Islands
If you're seeking a true escape from city life, keep in mind that the idyllic Magdalen Islands are just a short jaunt away from Montreal. From blissful beaches and fishing harbors to impressive lagoons, dunes and cliffs, this tranquil landscape reminds every traveler to slow down and breathe in the salty sea air. The local beauty of the islands will instantly ease stress and inspire new memories for trips to come. A dinner at La Tables des Roy helmed by Chef Johanne Vigneault is essential--be sure to order her signature seafood risotto (featuring robust helpings of lobster, scallops and more treasures of the sea) and a maple syrup souffle to sweeten the experience. Stay the night and book a cooking class with the chef herself for an out-of-this-world culinary treat that's worth the flight alone. Bon appetit!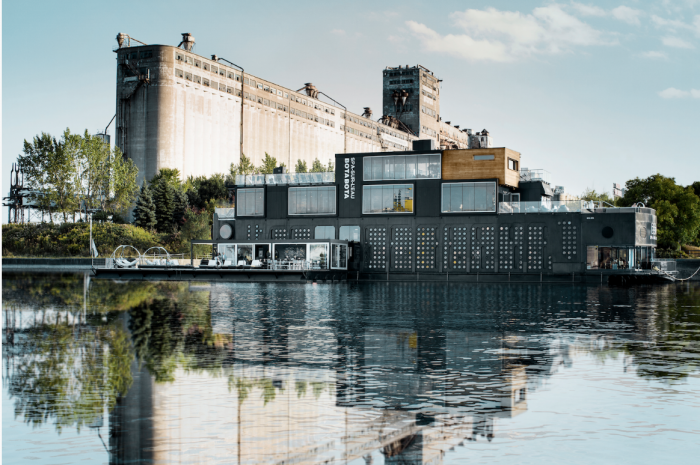 Bota-Bota Spa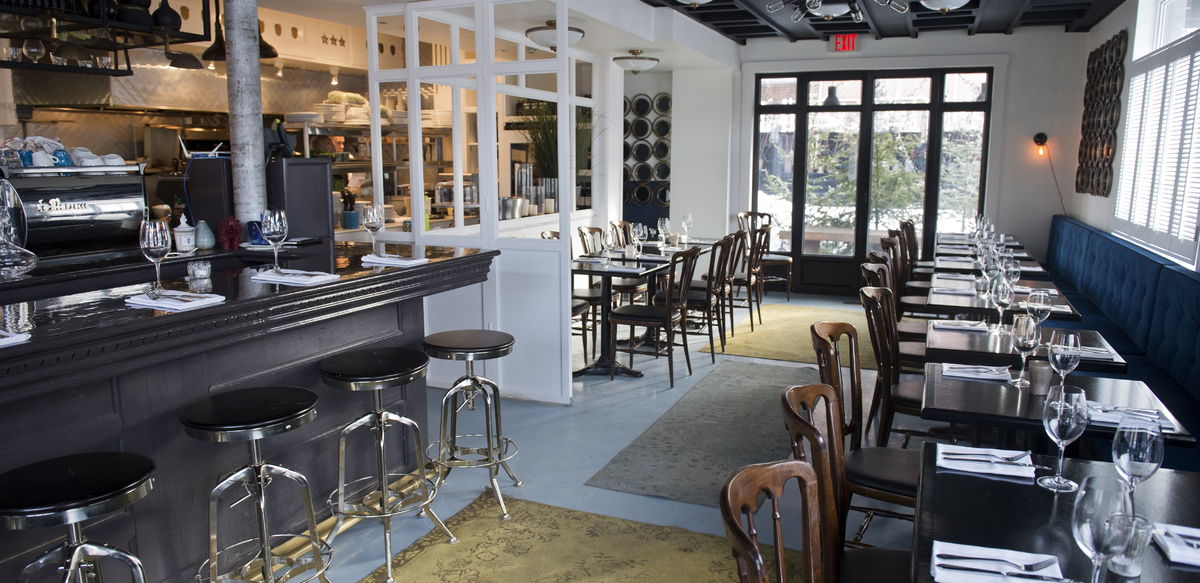 Ben Palosse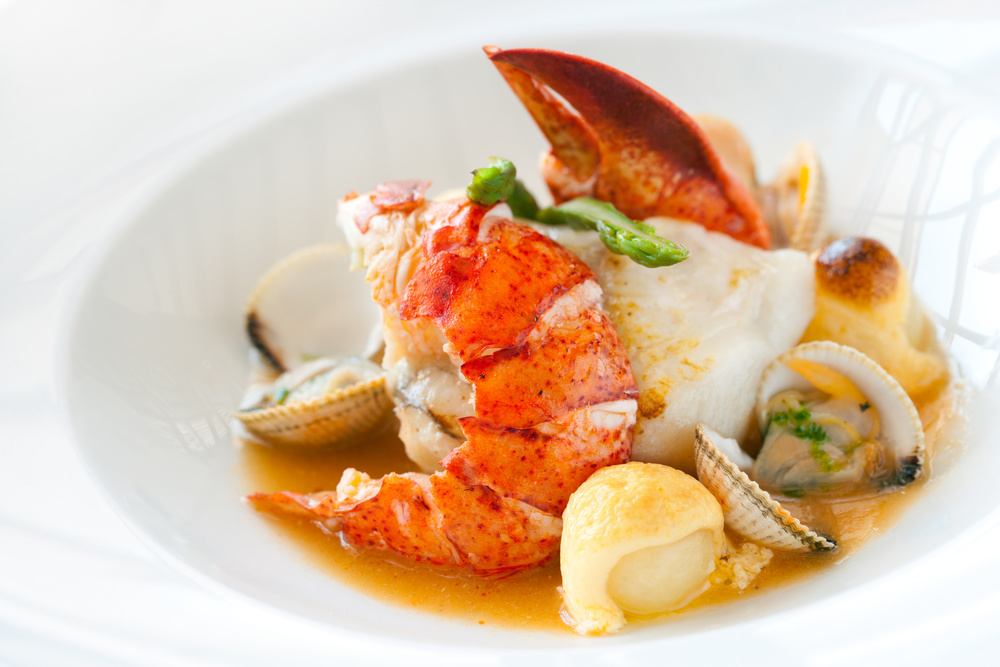 La Table Des Roy